Dried Fruits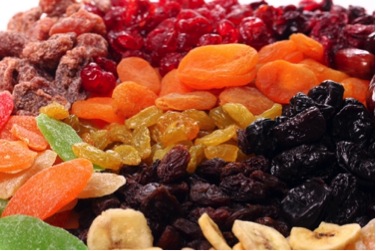 I love dried fruit, but not always purchasing them with additives. I have a dehydrator but after our last move, the dehydrator and its pieces seem to have lost track of each other in our cellar. So, the next best option, and one that everyone can use, is to use the oven. Dehydrating and drying fruits make for healthy snacks that can last through the season.
Here are some cheats for making easy dried fruit.
Pizza screens work great for oven drying fruit, but if you don't have them, simple parchment is your next best option. Do not use wax paper in the oven. Use large cookie sheets, and don't overpack each tray. Space will make the fruits dry quicker. The thinner the slices of fruit, the quicker they will dry. Try using a mandolin to create thin slices. Thin slices will also create a crisp dried treat. I love crispy fruit chips, and dried pear and peach slices.
Here are some general guidelines for drying fruit in your oven, setting your temperature between 130 and 160 degrees F. *Keep in mind that the thicker the slices of fruit, the longer it will take to dry. When I use a mandolin and do thin apple slices, it takes between an hour and 2 hours to get them dry and crispy.
Plums 6 hours
Pears 6 hours
Peaches 6 hours
Bananas 6 hours
Apples 6 hours
Grapes 8-10 hours
Oranges 8-10 hours
Cherries 12 hours
Strawberry 12 hours
Nectarines 12 hours
Pineapple 8 hours
Tomatoes 4 hours @ 250 degrees
Check fruit every 30 minutes or so by stirring and checking for dryness.
I suggest using an acidic rinse on fruits that brown. When I dry banana slices, I use an orange juice marinade, for just a few minutes to keep them from turning brown. Lemon lime soda is also another option and works great with apples without altering the taste.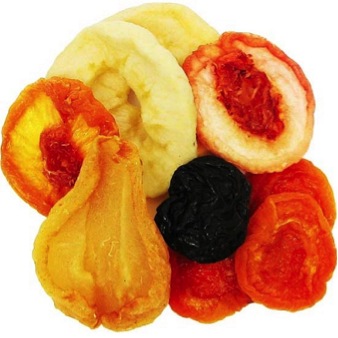 After drying fruit, allow it to sit out overnight before storing in air tight containers.
http://www.anuts.com/driedfruit-argires-anuts.com/
Sources:
http://www.anuts.com/driedfruit-argires-anuts.com/
http://www.bellaviva.com/dried-fruit

Sharon Ng
Monthly Newsletter Contributor since 2012
Email the author! sharon@dvo.com