Your September Cookbook Reviews
Upcoming Cookbook Releases
There are some great upcoming cookbook releases, and without further ado, here they my reviews!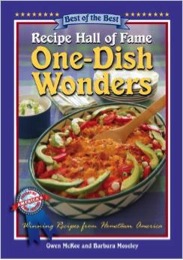 I am excited to bring you One Dish Wonders, the next Best of the Best, Recipe Hall of Fame collection. A delightful collection of things that you can make all in one pot, this does go above and beyond the casserole cookbook however with recipes for desserts and soups,, appetizers and dips.
With this collection of recipes you can give recipes like Cabbage Patch Soup, Shortcut Spinach Lasagna, Chiles Rellenos, Eggs Benedict Casserole, Meaty Manicotti, or a delicious Oatmeal Harvest Cake.
I really like the ease of clean up and cooking with a one dish wonder, and I am sure with this collection of recipes there will be several things you will want to test out.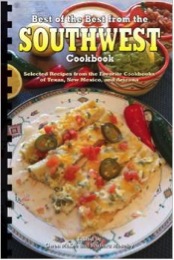 Best of the Best Southwest edition includes selections from cookbooks from Texas, New Mesico, and Arizona. This collection is sure to spice things up in your kitchen.
Filled with the spices of the southwest, but not limited to just spicy things, this collection is a sure bet. From desserts, to vegetable sides and main dishes, there is something for everyone.
Try oatmeal Carmelitas, Margarita Chicken Pasta Salad, Caliente Cheese Fritters, Clouds (a dessert), Churos, Raspberry Pizza, and Breakfast Enchiladas. Try the tossed Fajita Salad, it is so good!

Sharon Ng
Monthly Newsletter Contributor since 2012
Email the author! sharon@dvo.com