Cook'n Mobile Apps
iPhone and Android Apps are here! iPad and Android Table Apps will be here soon!
Get the Free Mobile Apps Today!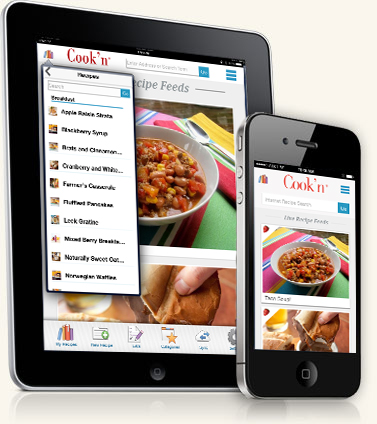 Click on images to enlarge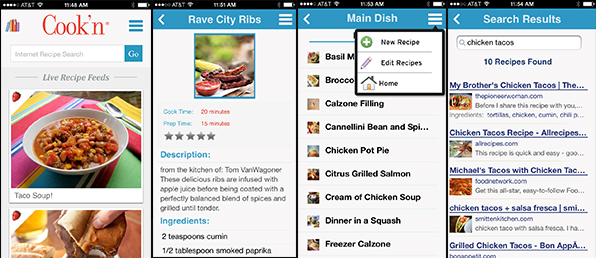 ---
"I went out and got an iPhone just for the Cook'n app! As soon as it is released I plan on getting an iPad too! Have I mentioned how much I love Cook'n? Great software and even better customer support!!"
Matt
" The pictures of the iPhone app are soooooooo awesome! I will be checking the site almost hourly to see when it is released. Thanks for a great looking app!"
" I guess I need to go out and get me an iPhone and an iPad now."
" Sounds SWEET to me!!! I can't wait to get it on my iPhone."
EXCITED Rob
Cook'n Is Several Products in One!