Best Recipes from Utah's Favorite Cookbooks
Take home the grand taste of Utah with cuisine as unforgettable as the landscape. The best recipes from Utah's favorite cookbooks are now available in one edition!

Best of the Best from Utah Cookbook includes more than 300 recipes, from the warm Spicy Southwestern Chowder to the refreshingly cool Indian Paint Brush Salad. Everyone will want to try Bread on a Stick for sit-around-the campfire fun. And for dessert you can try Grandma's Candied Apple Dumplings, Cherry Chewbilees, or bowl-shaped Chocolate Snowballs.

The book also includes fascinating facts and photos that highlight Utah's strong sense of heritage and state pride. Contributing cookbooks are listed in a special section along with ordering information―a dream for cookbook collectors.


Reviews

"Flavors of the west and cooking with a true Dutch oven. Can't wait to try the different recipes from this book." -- Jim Sutton

"When you want to learn about the nation, learn about how people cooked about the country. What I like is that the books are spiced with information about what happened locally. So its not only about cooking, its also about the country. All recipies are well written and easy to copy. It never gets boring when cooking. We use it to make theme cooking per state. Since we hava so many states it will almost never repeat. Just remember you liked the most and make this again." -- Jörg Eggers

"I first bought this cookbook when I traveled to Park City, Utah as a souvenier. As it turns out, it is one of my favorites. It has some really good recipes that are not run of the mill. I will purchase it again as a gift." -- Juliac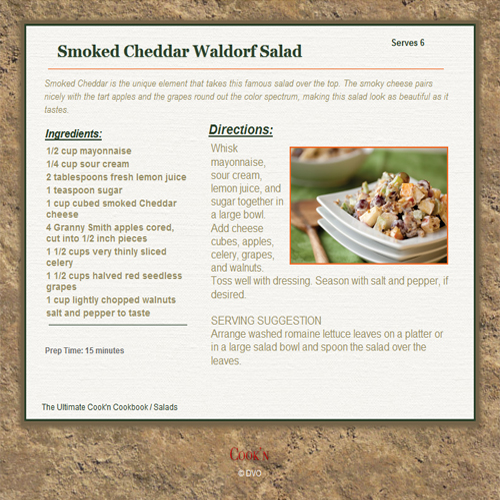 Includes the Ground Theme
About the Author
Gwen McKee is a publisher with a mission. As the co-founder (with her husband, Barney) and the editor-in-chief of Quail Ridge Press, she has dedicated the past two decades to preserving America's food heritage. Through Quail Ridge Press, Gwen has now accomplished much of this task by creating the 50-volume Best of the Best State Cookbook Series that includes over 20,000 classic recipes. Today Quail Ridge Press is one of the most successful regional publishers, and certainly one of the most thriving publishing houses owned by a woman.

Gwen's interest in preserving "real" American food came naturally. Like most native Southerners, she was influenced by a family immersed in the traditions of Southern cooking and entertaining. Over a period of many years, Gwen collected recipes that were handed down through her family for traditional holidays and reunions.