Best of the Best from Idaho
From: Best of the Best
Tie on your apron and fire up the oven--the authentic taste of Idaho cooking is at your fingertips. From Thunder Mountain Turkey Soup to Lemon Mousse with Raspberry Puree, enjoy some 350 favorite recipes from fifty-three of Idaho's leading cookbooks. You'll discover Idaho has a taste all its own when you prepare stick-to-your-ribs dishes like Idaho Buckaroo Beans and Mining Camp Spare Ribs, terrific wild game such as Papa's Favorite Trout, and Dutch oven favorites like Mountain Man Breakfast and Camel Gulch Carrot Cake. Sprinkled among the superb recipes are short quips that provide interesting facts about the state.

Reviews

"Idaho is of course famous for potatoes. If you're looking for some good potato recipes then this book is for you. Best of the Best from Idaho Cookbook contains a huge selection of potato recipes. Everything from potato cakes and soups to potato scones! If you need to feed a large crowd then this cookbook includes some recipes for potato casseroles.

Another great value is the Basque recipes. Idaho has a considerable Basque population and has been blessed with their influence. Best of the Best from Idaho cookbook includes some excellent Basque main dishes and desserts.

Other items you would associate with Idaho like game and trout are also well covered in Best of the Best from Idaho Cookbook. All in all this great cookbook does a good job of representing the cuisine of Idaho." --Teri Scooter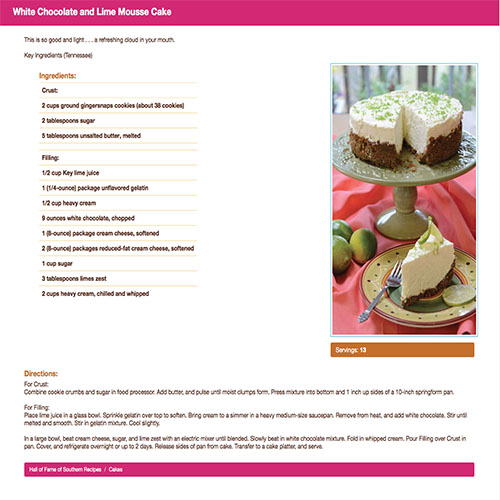 Includes the Southern Recipes Theme
About the Author
Gwen McKee is a publisher with a mission. As the co-founder (with her husband, Barney) and the editor-in-chief of Quail Ridge Press, she has dedicated the past two decades to preserving America's food heritage. Through Quail Ridge Press, Gwen has now accomplished much of this task by creating the 50-volume Best of the Best State Cookbook Series that includes over 20,000 classic recipes. Today Quail Ridge Press is one of the most successful regional publishers, and certainly one of the most thriving publishing houses owned by a woman.

Gwen's interest in preserving "real" American food came naturally. Like most native Southerners, she was influenced by a family immersed in the traditions of Southern cooking and entertaining. Over a period of many years, Gwen collected recipes that were handed down through her family for traditional holidays and reunions.