Food You Can Roast On A Campfire That Is NOT Hot Dogs and S'mores!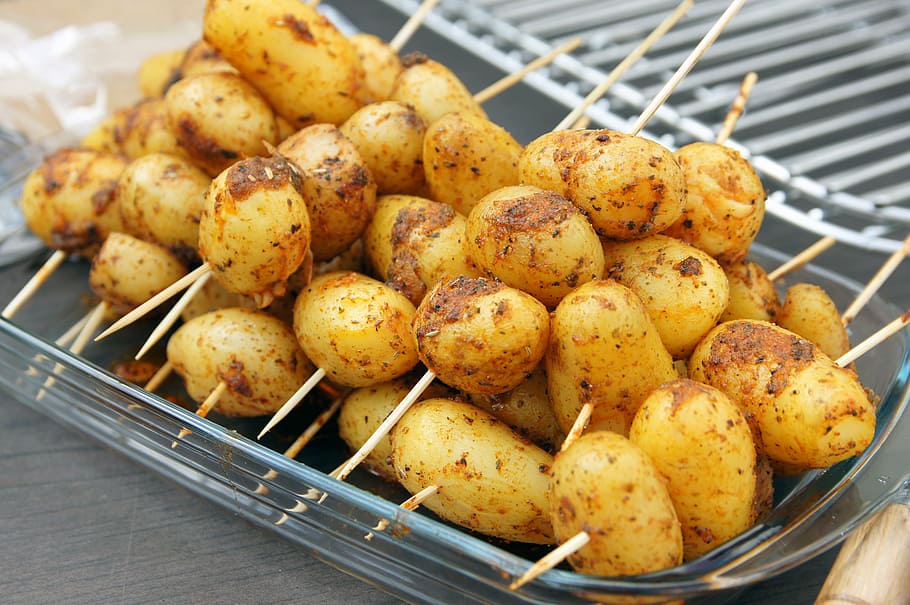 Summer is so close it hurts!! "Maycember" is almost over, so hopefully you've made some fun plans with your family for the summer!
One of my favorite memories is going camping with my family- and it's such a great activity for any age! Younger children love exploring and are fascinated with everything- an ant hill, a caterpillar, a cool rock. Older children can enjoy hiking, biking, or even just enjoying tasty s'mores!
While s'mores are an absolute must when camping, and roasted hot dogs definitely hit the spot, sometimes it's nice to change things up and add a little variety- especially if you plan on camping more than one night! Tin foil dinners are probably the first thing you think of, but just because you aren't roasting hot dogs doesn't mean those roasting sticks can't be put to good use! Here are some tasty things you can make on a stick while camping!
Roasted fruit skewers. Have you ever tried roasted/fried pineapple? Oh. My. Goodness. That's all I need in life. Put a variety of fruits on your roasting stick and roast as is, or cover with a little brown sugar for some extra sweetness! Serve plain or with yogurt for dipping.
Roasted vegetable skewers. Coat with some parmesan cheese for some extra delectableness! Try mushrooms, tomatoes, onions, zucchini, peppers, even mini red potatoes!
Meat skewers. Chicken, bacon, pork, steak, shrimp, meatballs- you can roast anything! Just bring along a meat thermometer so you can make sure it's cooked thoroughly! You can use any of your favorite marinades and seasonings to make it your own. Teriyaki sauce, barbecue sauce, cajun seasoning, lemon pepper, basil, etc.
A combination of any of the above! Try pineapple, bacon and chicken. Steak, peppers, and onions. Shrimp, mushrooms and red potatoes!
Roast sausages, bacon and crescent rolls! All can be roasted on a stick! With the crescent roll, just wrap it around the stick and watch the magic. You could even sprinkle it with cinnamon sugar for a makeshift cinnamon "roll".
Use canned cinnamon rolls to bake actual cinnamon rolls!
French toast skewers! Cut up the bread in bite sizes (or sticks if you prefer) and coat in the usual egg mixture. Stick them on the stick and then let them cook! You could also add layers of blueberries, strawberries, or bananas! (Or even marshmallows!) This would also be a fantastic way to use up all those extra hot dog buns you seem to always have lying around after a hot dog roast ;).
Roast crescent rolls with meatballs and serve with marinara for dipping!
Pizza. My dad loves to reheat pizza over the fire. Just place a piece on top of a two-pronged roasting stick and you have a mini makeshift pizza oven!
Cheese quesadillas. Again, if you have roasters with two or three prongs, you can use them to balance a tortilla folded in half with cheese, meat- whatever you like on your quesadillas! Just be sure to have a steady hand ;).
Grilled cheese sandwiches! Obviously, you don't want to use shredded cheese for this one, but again, with a little balance and a two pronged stick you can make this happen! And there are so many ways to get creative with grilled cheese sandwiches to change this meal up as well!
Think of your favorite freezer hand food, and you can probably roast it! Chicken tenders, jalapeno poppers, mozzarella sticks- you could have an appetizer smorgasbord with a bunch of dipping sauces for a really epic night!
Roasting starbursts- it sounds boring, but trust me on this one. I don't know why it works so well, but it's so dang tasty! If you're wanting something different from s'mores, all you need is a bag of starbursts.
What's your favorite thing to roast over the fire?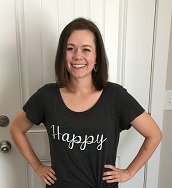 Camille Hoffmann
Weekly Newsletter Contributor since 2014
Email the author! camille@dvo.com