All Hail the Homemade-Mix Renaissance!
Back in the day, when it was first conceived, making your own dry mixes for cooking and baking was a meal-making breakthrough. It caught on in a BIG way because it was such an easy and sensible approach to enjoying the convenience of store-bought mixes at a fraction of the cost, without all the chemicals and mystery ingredients store-boughts always contain.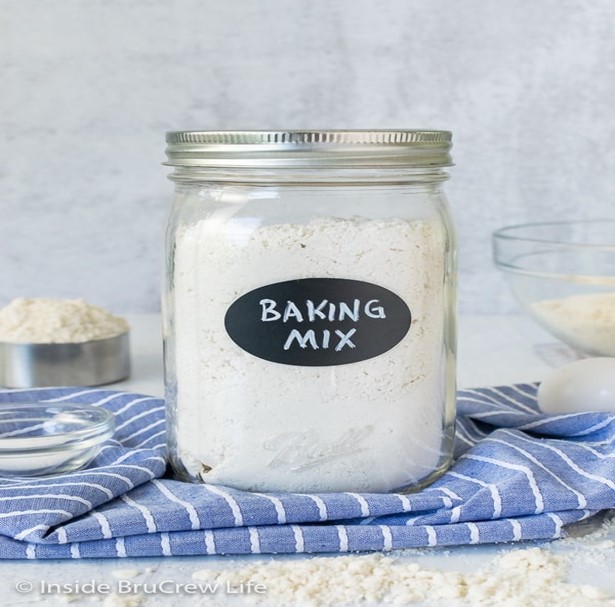 Today, with the cost of groceries continually on the rise, there's a renewed interest in creating and cooking with these dry mixes. We're seeing a homemade-mix Renaissance. For instance, as Bisquick™ is now running $4.57 (40 ounces) to $7.99 (60 ounces), folks are turning to making their own biscuit mix for mere pennies per ounce. And the ever-popular ranch dressing is costing from $2.50 to $10 (depending on your brand choice). Homemade ranch dressing mix costs, once again, just pennies per ounce.
In 1978, Karine Eliason, Nevada Harward, and Madeline Westover wrote the best-selling MAKE-A-MIX COOKERY series that is responsible for launching the homemade-mix movement. That's when I discovered this idea and have been a faithful convert ever since.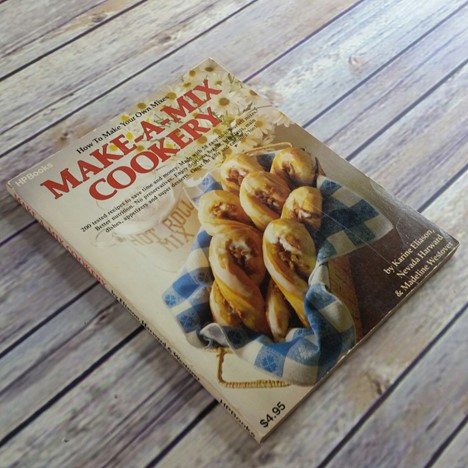 There are other good meal-mix books available, and they all tend to have the same format: begin with "master mixes." Karine, Nevada, and Madeline say there are basically 3 types:
Dry Mixes which contain only dry ingredients and keep 6 to 8 months. They should be shaken before using, as some ingredients may settle during storage. Examples of dry mixes are hot roll mix, pancake mix, and pudding and pie mix.
Semi-Dry Mixes which contain a fat (butter is preferred, but shortening is also used). These generally stay fresh for up 10 to 12 weeks. They include quick mix (the Bisquick™ copycat), basic cake mix, wheat mix, and gingerbread mix.
Freezer-Refrigerator Mixes are moist and require cold storage in appropriate containers. They keep well about 3 months. These include braised beef cube mix, Mexican meat mix, ready hamburger mix, and moist pie crust mix.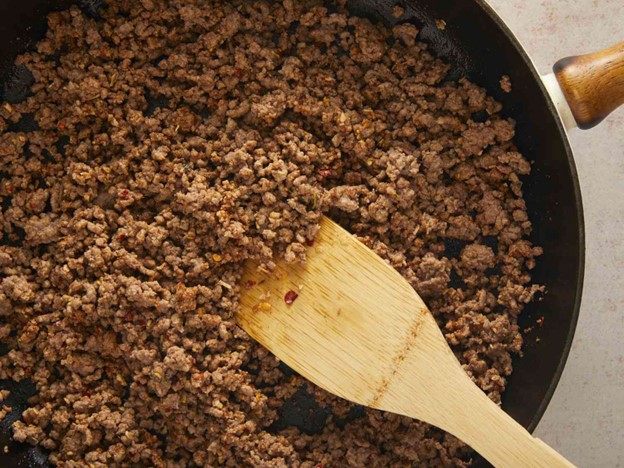 The cool thing about these homemade mixes is the wide variety of things you can make from them. For instance, using the above-mentioned Quick Mix, you can make biscuits, doughnuts, coffee cake, muffins, pancakes, Indian fry bread, cornbread, spice quick bread, breadsticks, cheese balls, tart crusts, sugar and other cookies, cookie bars, cakes, cream puffs, cobblers, shortcakes, turnover fried pies, and my very favorite—IMPOSSIBLE PIES!!
The MAKE-A-MIX gals explain, "The procedures for combining ingredients will be slightly different than cooking 'from scratch.' You'll spend a little extra time preparing your mixes, but you'll save much more time in the final preparation on recipes. Make up several mixes at a time. Because you're working mainly with dry ingredients, the cleanup will be minimal. In just a short time, you can fill your shelves with an abundance of mixes that will make cooking more enjoyable for weeks to come."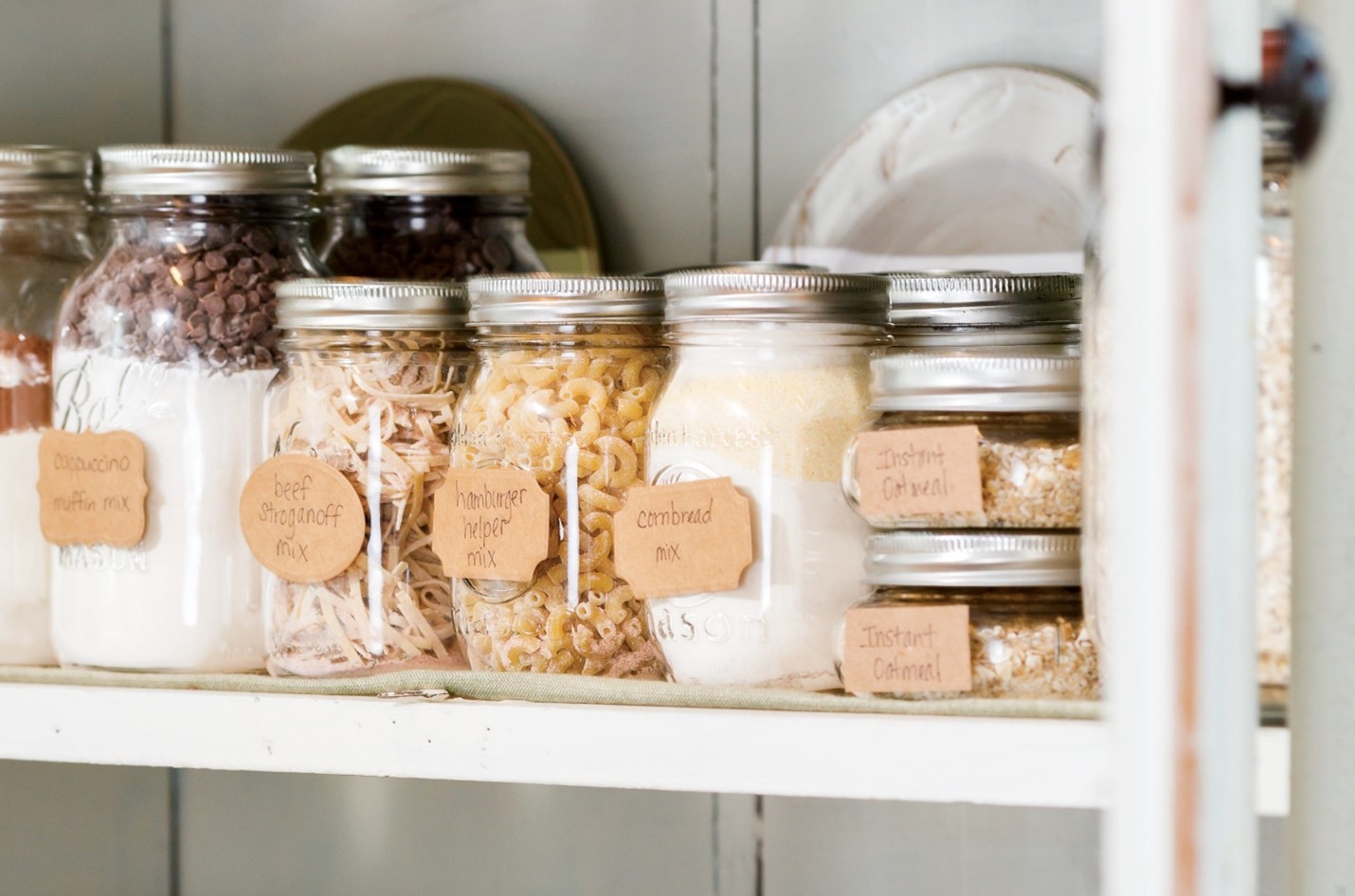 I'll add my encouragement and then close with a recipe for an IMPOSSIBLE PIE. First, see if you can find a make-a-mix book on amazon.com (all sorts are available). Then take some time after you've studied your book, to make up a collection of mixes. And finally, start enjoying all the time and money you'll be saving!
Now here's Bisquick's™ Impossible Cheeseburger Pie. But make it with your own Quick Mix instead and save a chunk of change.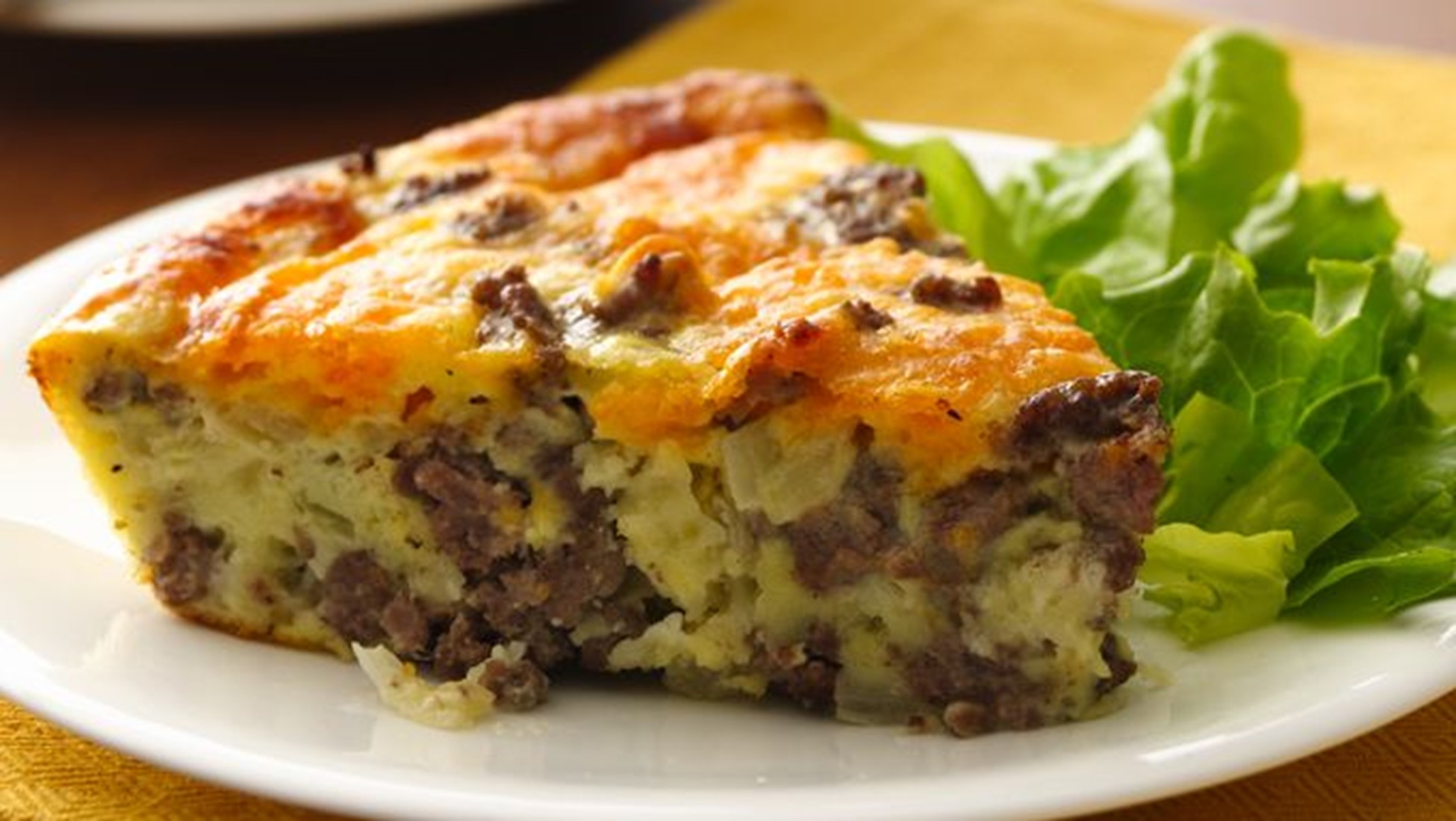 Quick Mix Impossible Cheeseburger Pie
Ingredients:
1
pound
lean (at least 80%)
ground beef
1
large
onion
chopped
1/2
teaspoon
salt
1
cup
shredded
Cheddar cheese
(4 ounces)
1/2
cup
Quick Mix
(OR Bisquick™, if you want to jump the gun and see how delicious and easy this idea is)
1
cup
milk
2
eggs
1
teaspoon
extra virgin
olive oil
Directions:
1. Heat oven to 400°F. Spray 9-inch glass pie plate with cooking spray.
2. In 10-inch skillet, cook beef and onion over medium heat 8 to 10 minutes, stirring occasionally, until beef is brown; drain. Stir in salt. Spread in pie plate. Sprinkle with cheese.
3. In medium bowl, stir remaining ingredients with fork or wire whisk until blended. Pour into pie plate.
4. Bake 29 to 33 minutes or until knife inserted in center comes out clean. Let stand 10 minutes before serving.
TIPS: Top the pie with crumbled bacon and sliced avocado, fried onions and mushrooms, a California-style shredded lettuce and tomato, dill pickle chips, or pickled red onions! The sky's the limit. Try serving with barbecue sauce, ketchup, or mustard. Prep and assemble the pie up to 24 hours ahead of baking. Stash covered, in the refrigerator and plan to bake it a 5 to 8 minutes longer or until knife inserted in center comes out clean since it will be chilled.
NOTE: This recipe has been on the Bisquick™ mix box for years, and it is still one of the most-requested Impossibly Easy Pie recipes of all time.

Recipe formatted with the Cook'n Recipe Software from DVO Enterprises.
Add Recipe to Cook'n

Alice Osborne
Weekly Newsletter Contributor since 2006
Email the author! alice@dvo.com