My Favorite Color in the Kitchen= Pure Joy!!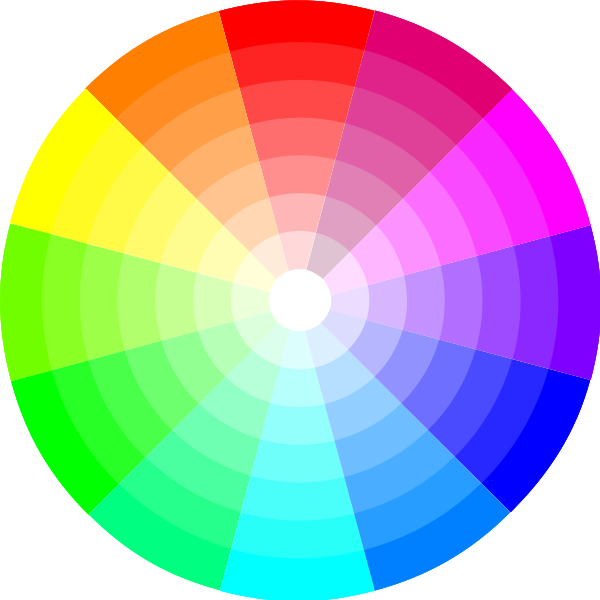 Well, we upgraded our home. We've been living in a bumper pull travel trailer since the beginning of September. Because of weight, safety, and living space, we decided to upgrade to a fifth wheel. We should have done this from the beginning! But you don't know what you don't know…
It's been SO nice. We have enough couches for everyone, I can actually walk around my bed (And it's a king size!! Which is nice since we usually have 1-4 kids in the bed every night haha), and the kitchen is as big as the kitchen in my first apartment. I am in HEAVEN.
With a new, larger kitchen space, I've been rethinking organization and decorating it and making it my own. I love an excuse to buy a few new things for my home ;). One of my favorite colors is lavender- not dark purple, but a light, pastel lilac color. It brings me SO much joy! As I was doing some research I came across a plethora of adorable kitchen tools!
Look at all these cute lavender kitchen items!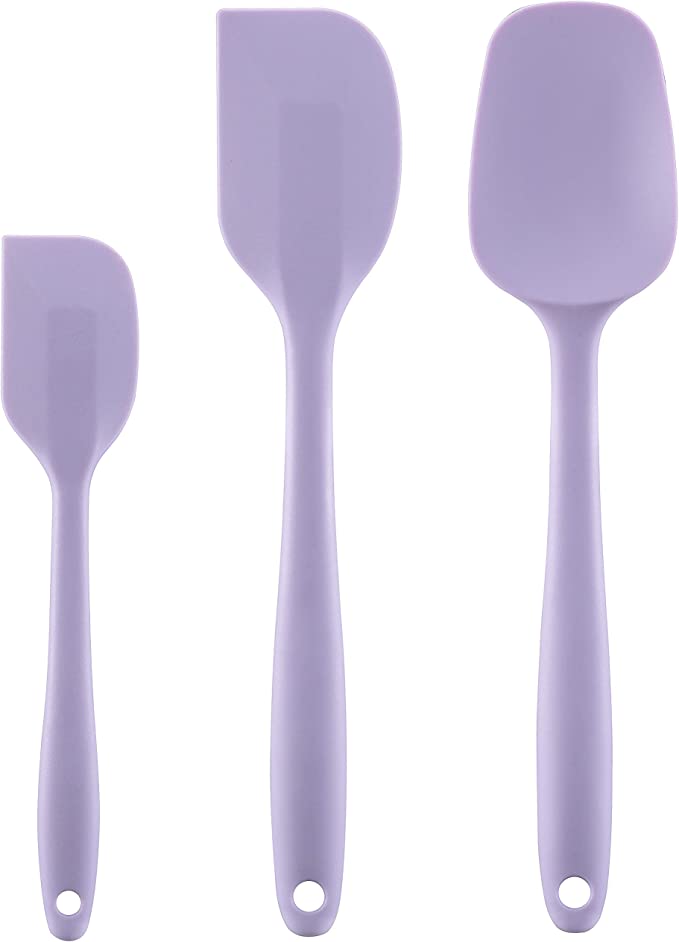 I bought this set of lavender spatulas and I can't tell you how happy I get every time I see them. Nothing like motivating yourself to cook with cute, happy utensils!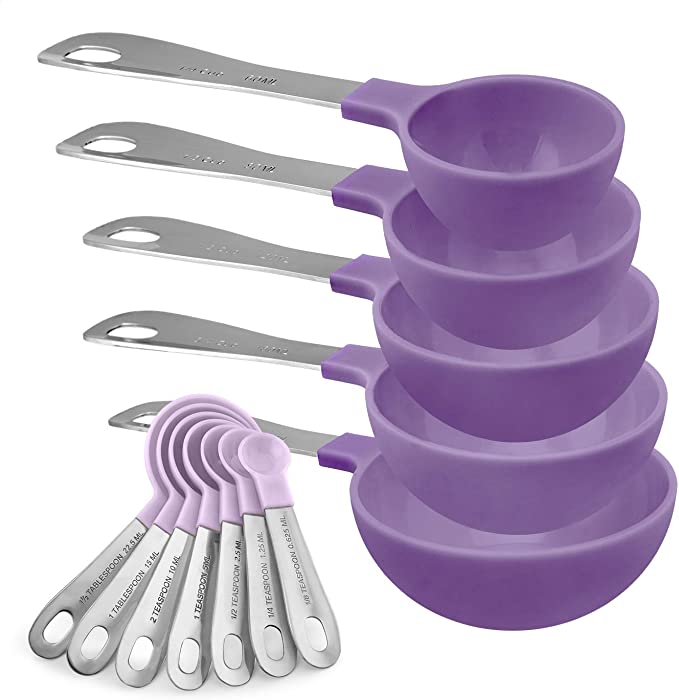 These measuring cups and utensils are so pretty! I prefer the color of the teaspoons, but I am
loving
the shape of the measuring cups! So adorable!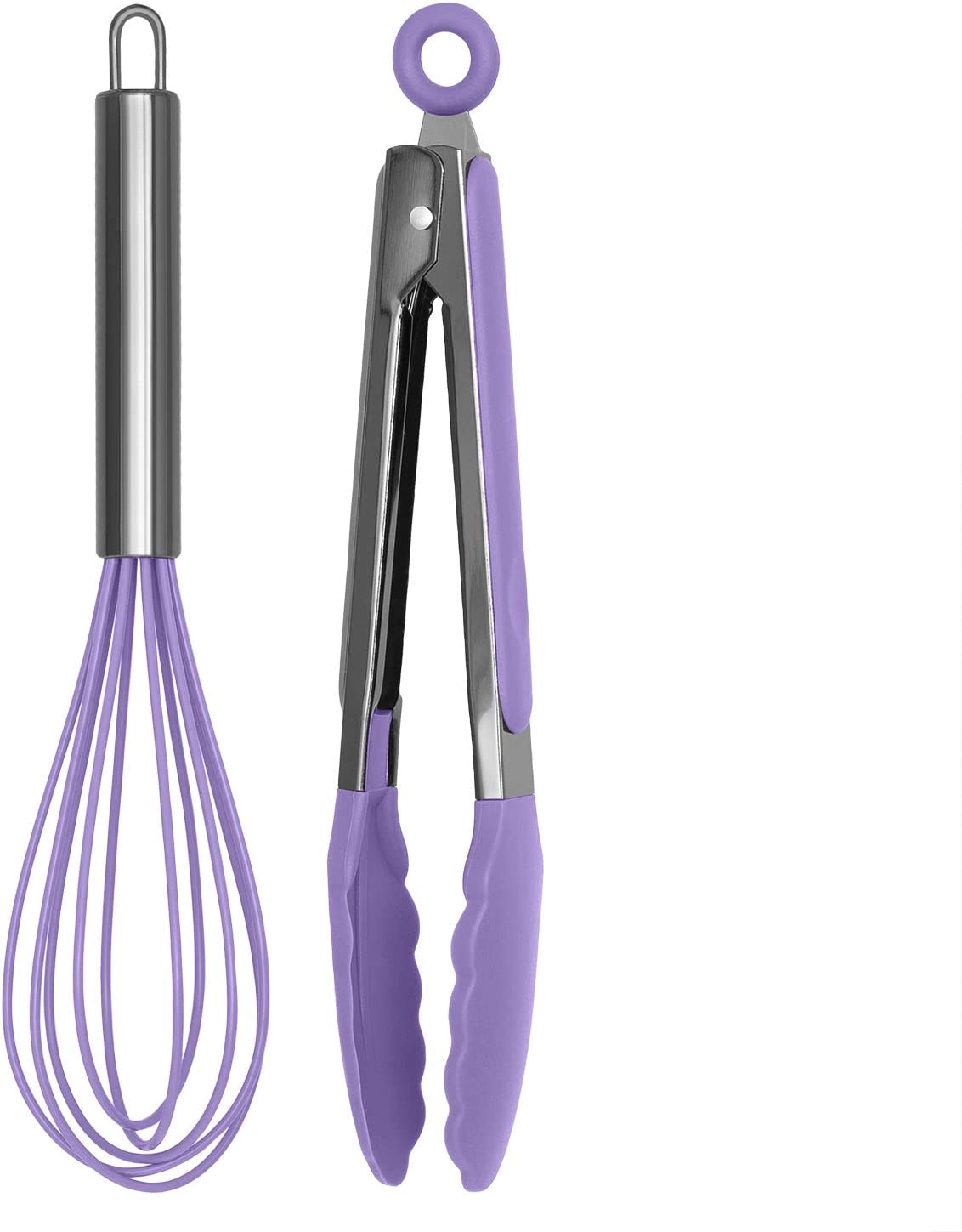 If you're going to have some cute measuring tools, may as well have a couple more helpful utensils that are just as darling! This whisk and tong set is simple, useful, and beautiful!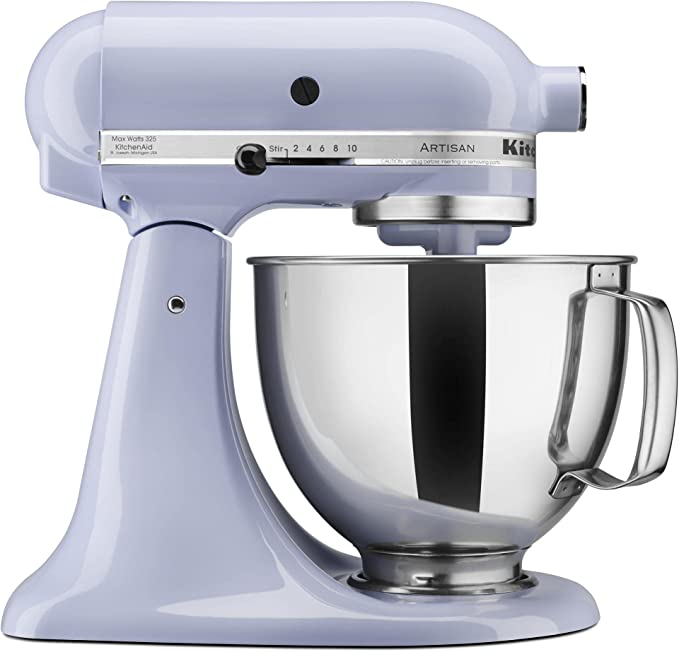 Someday we'll stop traveling full-time and we'll be stationary again. When that happens, this is one of the first things I'll buy for my kitchen! I loved my Kitchen Aid, but a LAVENDER one??? This just makes me so happy!!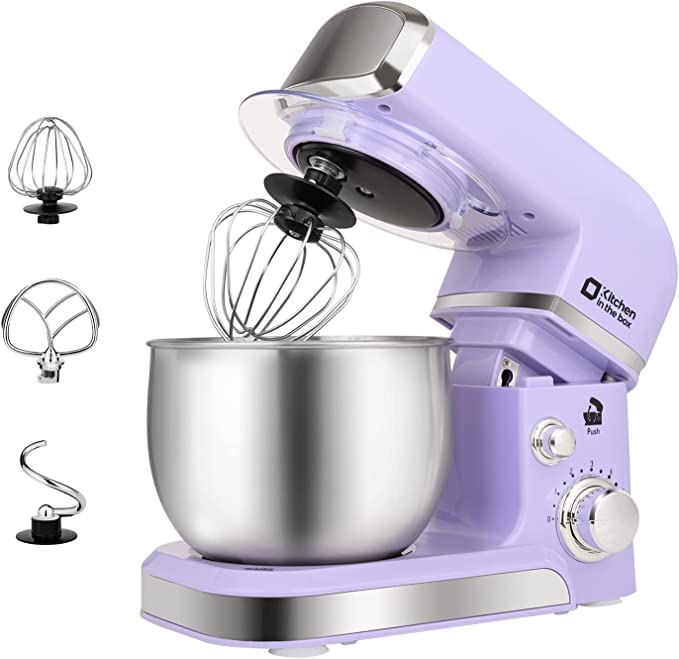 If I don't want to spend a fortune on a KitchenAid, this is a smaller, cheaper stand mixer, in an even more beautiful lavender color! Walking in every morning to see this on my kitchen counter would immediately bring me joy and calm. I simply love lavender!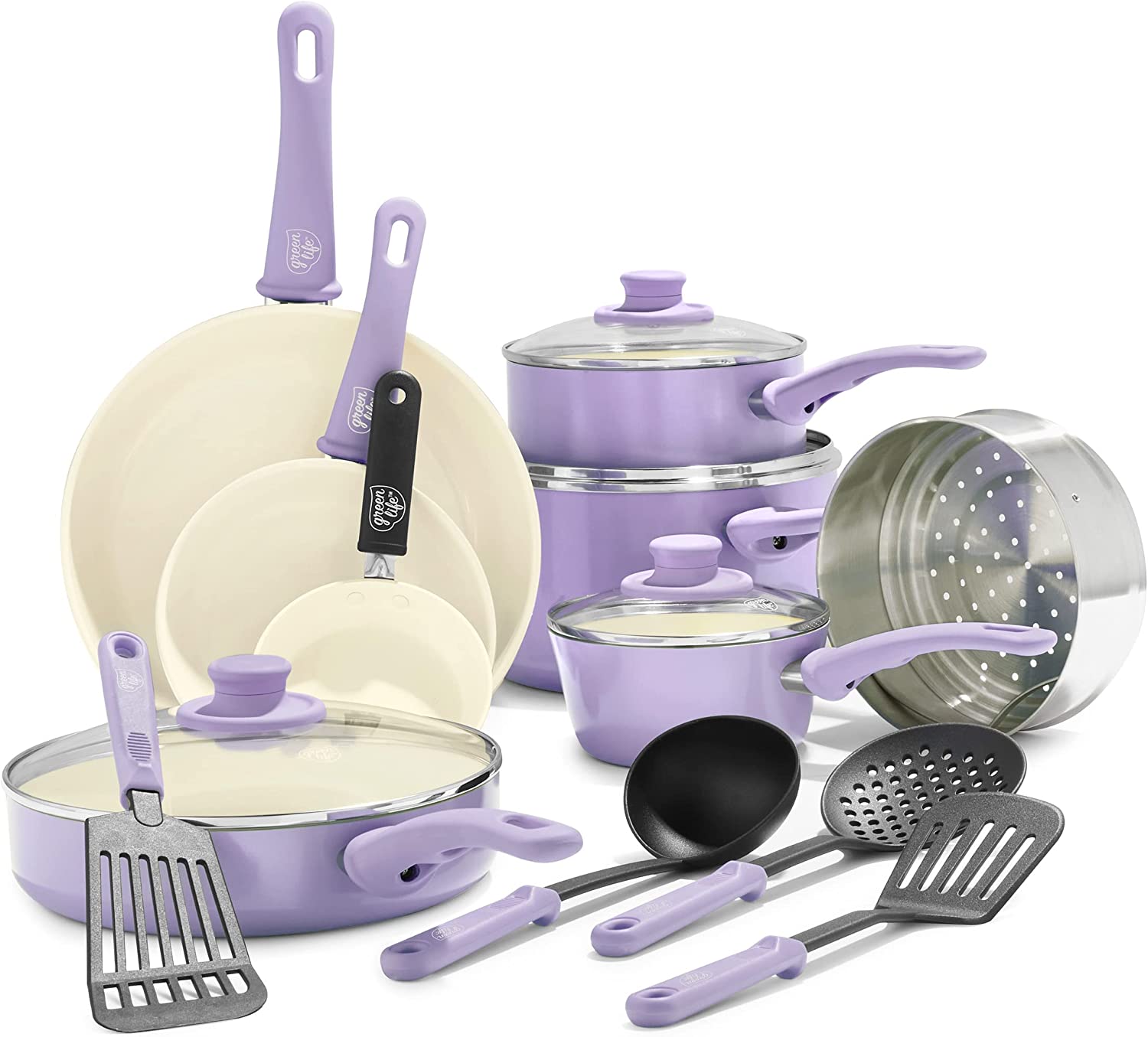 This whole set is incredible! I doubt they had these when I was first married, but they would have been perfect. One of my wedding colors was lavender, and this would have been the perfect gift! Maybe I'll just have to ask my husband for this set for my anniversary this year ;). I am seriously digging the purple color!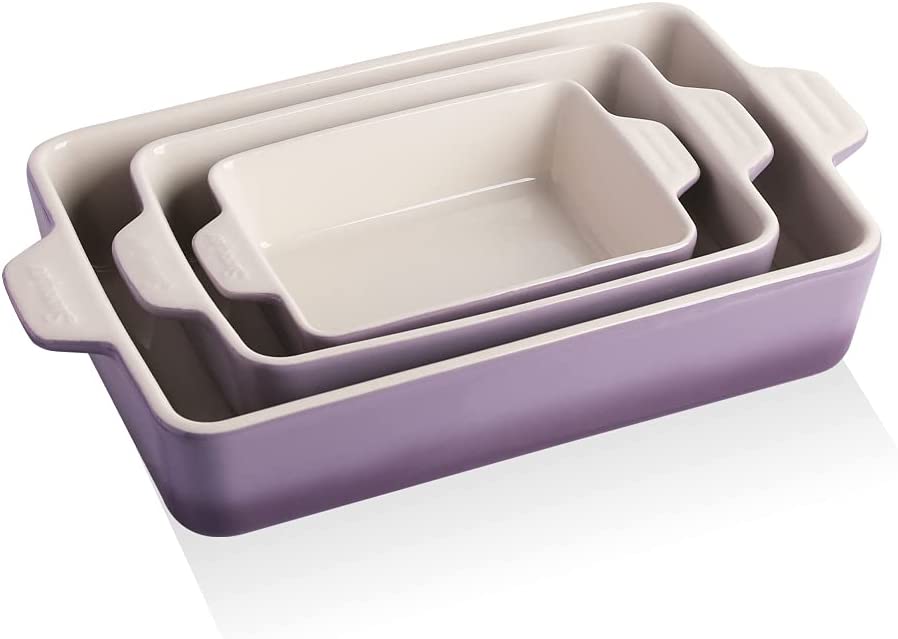 And this baking set would go perfectly with the dishes! These are cute enough to use for entertainment purposes as well! Especially for Easter and spring gatherings!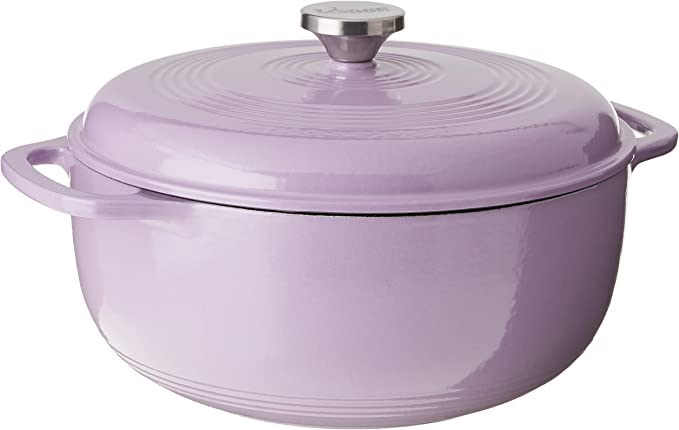 I may have to hop on the sourdough bandwagon with this cutie! I don't currently have a dutch oven, and now I'm thinking I need one!
I've also added a few lavender wreaths for decor, and I seriously just get giddy seeing them in my kitchen. I'm kicking myself for taking so long to put my favorite color in the kitchen!
I highly suggest adding some of your favorite color to the kitchen. It brings a whole new level of joy in a place where we spend so much time!
Do you have a favorite color? Do you incorporate it in your kitchen? I'd love to hear!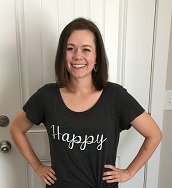 Camille Hoffmann
Weekly Newsletter Contributor since 2014
Email the author! camille@dvo.com