The WHYs of Sprouting
There's no debate over the importance of fresh greens in the diet. We understand the health benefits. With that in mind, have you ever thought about what you'd do if you could no longer get them at a grocery store (drought makes them unavailable, they're found contaminated and subject to recall, or they become too pricey to afford, or…)?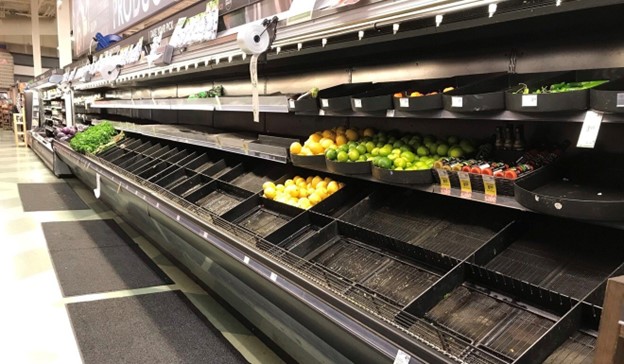 There's a good answer to this possible dilemma. It's sprouts. Here are some very good reasons WHY you might want to consider learning to grow your own (if you aren't already). The experts at TRUE LEAF MARKET explain it this way:
First of all, sprouts are considered complete foods
—real health food. They're full of life, vital enzymes, vitamins, minerals, and anti-oxidants. You sense this as see in how fast and luxuriously they grow. The right combination of sprouts contains everything needed for life and health. All their many nutritional elements are easily assimilated and bio-available. When home-grown, you know they're pure, and you can enjoy them at the peak of their perfection.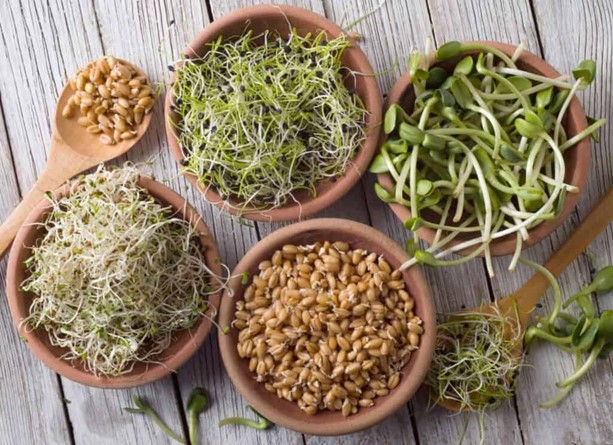 Next, they cost only pennies per serving.
One tablespoon of seeds will fill a quart jar with several ounces of sprouts. In fact, a 4-ounce package will yield several pounds of health-promoting sprouts.
Also, they're simple and easy to produce.
It takes less than a minute per day to grow and prepare sprouts. They'll grow nearly anywhere indoors, in any season. They require very little space and travel well. They're the ideal vegetables for campers, boaters and RVers.
And they grow fast.
Plus, this "garden in your kitchen" grows in any kind of weather. No digging, planting, weeding, pests, or chemicals involved. In just 3 to 7 days a bountiful, nutrition-packed harvest is ready for the picking. When stored in your refrigerator, they'll stay fresh for days (even weeks if rinsed properly).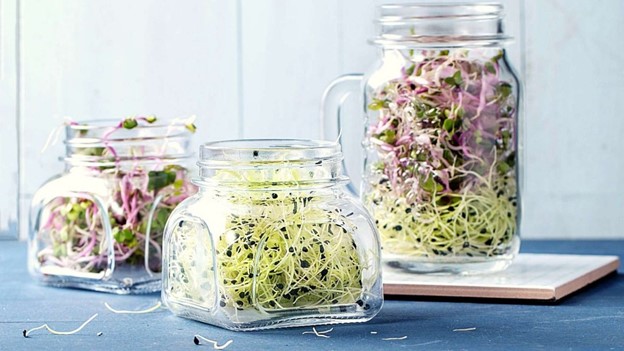 They're a dependable toxin-free food.
Sprouts are as sweet and pure as Nature intended food to be. Guaranteed!
And they're tasty and delicious.
Bursting with delectable flavor, you can enjoy them in salads, on sandwiches, stir-fried, steamed, or even baked in wholesome, homemade bread. They're a versatile live, green food.
Sprouts are highly nutritious.
Several seeds, when sprouted, contain more protein than cooked meat and at a tiny fraction of the cost. The presence and balance of amino acids make this protein more digestible. All sprouts are rich in vitamins, minerals, trace elements, enzymes, and fiber. When exposed to light, several become rich in chlorophyll.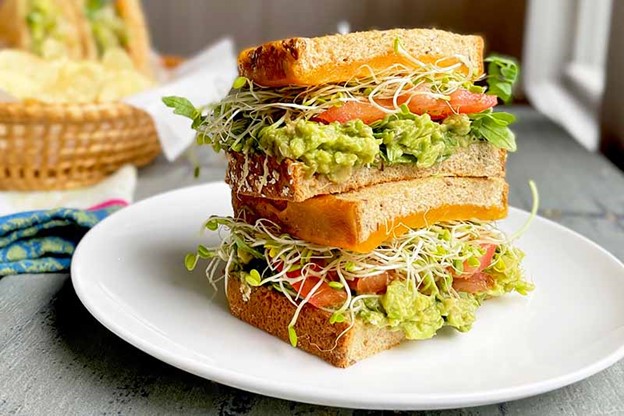 To top it off, they're low in calories and fat.
One fully-packed cup of alfalfa sprouts contains only 16 calories. They provide quick energy and no cholesterol. They also provide several essential fatty acids. Sprouts are truly the perfect weight-loss and body purification food.
They aid in detoxification.
They're packed with chlorophyll, which helps cleanse and oxygenate the blood. They explode with enzymes, which aids in the digestion and assimilation of nutrients, and contributes to the body's life force. They're rich in fiber, which aids in elimination, and their high lecithin content helps the body get rid of cholesterol. They're an easy way to insert more raw food into your diet (and eating more raw food is one of the best ways to detox your body).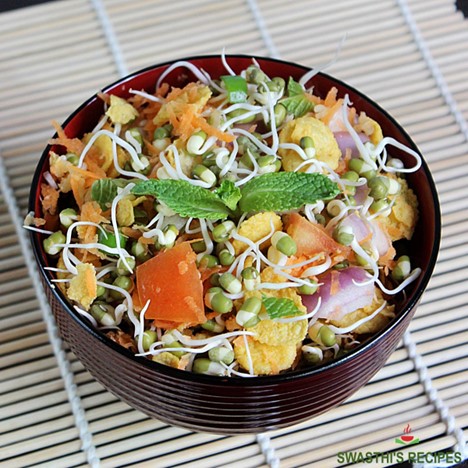 Finally, sprouts strengthen and protect your immune system
(a very good thing to be doing in these days of pandemic possibilities!). It's due to their abundant antioxidants (especially in broccoli sprouts). These protect you from radiation and toxic chemicals. They help the body to cleanse, detox, rebuild and heal itself. Antioxidants help protect you from the health-scourge of toxic build-up.
Sold on the WHYs of sprouting? If so, have I got a deal for you! There's a terrific local seed company, True Leaf Market, that will give us a nice discount if we purchase our seeds and sprouting needs from them. They also carry easy-to-use sprouting kits, sprouters, and so on. And, their seeds are 100% NON-GMO! Just go to
www.trueleafmarket.com
, make your choices, and when you check out, use the code
ALICE10
to get $10 off a $50 order. (This is also one of the best places to get your garden seeds, which the discount will also apply to!)

I'll leave you with a yummy recipe using fresh sprouts (from www.loveandlemons.com), as well as a mention that I have no affiliation with this company. I do not earn any money off anything sold. I do not get free seeds or anything else from them off anything sold. I just love this company and feel an obligation to pass on the good news and the savings!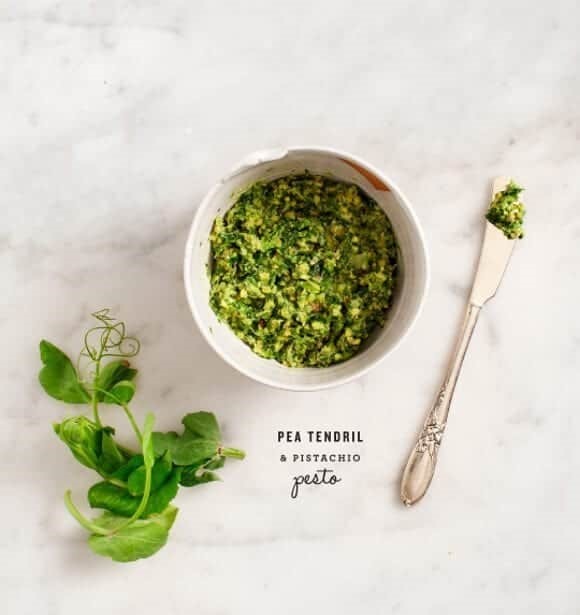 Pea Tendril [sprouts] and Pistachio Pesto
Ingredients:
1 1/2
cups
(heaping)
pistachio nuts
chopped and toasted
a few big handfuls pea tendrils
(or any mild sprouts)
zest and juice of 1 small
lemon
1
clove
garlic
salt
to taste
pepper
to taste
1/4
cup
extra virgin
olive oil
or to taste
1
handful fresh
basil
grated
Parmesan cheese
to taste
Directions:
1. In a food processor, pulse together everything except for the olive oil. Drizzle the oil in slowly while the blade is running. Add as much or little olive oil as you want. Less oil will make a chunkier pesto, more olive oil will make it smoother.
2. Taste and adjust seasonings.
NOTE: To save time, look for raw shelled pistachios (in the bulk section of some stores).

Recipe formatted with the Cook'n Recipe Software from DVO Enterprises.
Add Recipe to Cook'n

Alice Osborne
Weekly Newsletter Contributor since 2006
Email the author! alice@dvo.com