All About Flavored Olive Oil
Are you a foodie? Then you probably already know the spizazz a high quality, pure olive oil can add to any dish. There are so many reasons to become an olive oil aficionado.
In fact, why not take your olive oil knowledge to the next level and master flavored olive oils? Flavored olive oil is exactly what it sounds! Regular olive oil has only a slight taste to it, but when you flavor it, it adds a whole other dimension of taste to your dishes.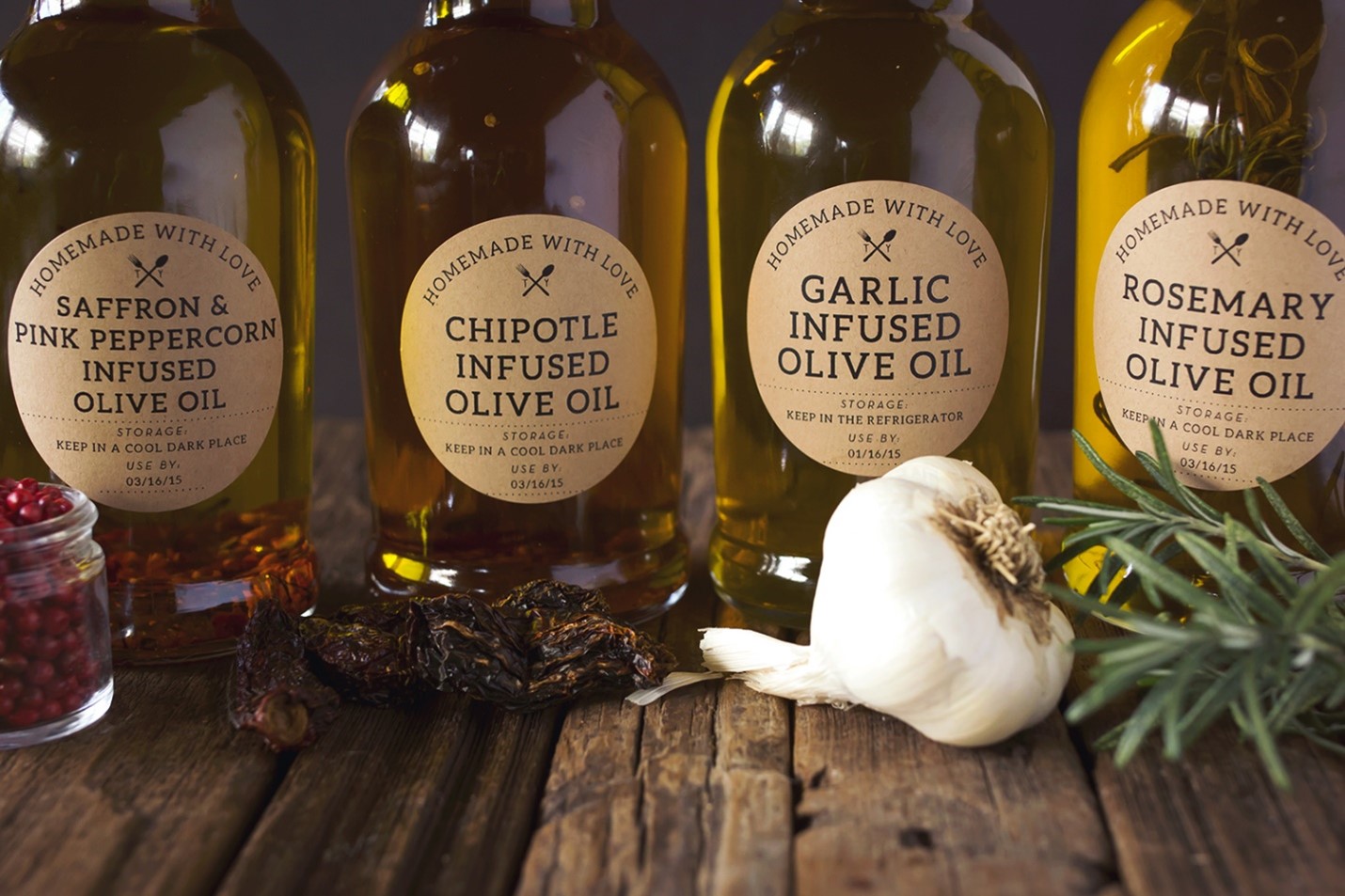 Olive oil is like a liquid tapestry. You can create a whole new picture of flavors and aromas just by infusing it with other ingredients. Cilantro, garlic, lemon, and even habanero peppers create amazing oils, for instance. Once these other ingredients sit in the olive oil for long enough, their flavor seeps into it, and you then have an entirely new ingredient.
Avid olive oil fans all say how much they enjoy using flavored oils and that it's a simple art to learn. These oils have lots of uses, but cooking with them is a great place to start messing around. Simply drench your pan in it, and then cook your favorite dishes, whether it's chicken, pork, or veggies. Chopped onion is especially lovely when sauteed in a flavored oil. Take care not to overheat it, as this can destroy some of its health benefits.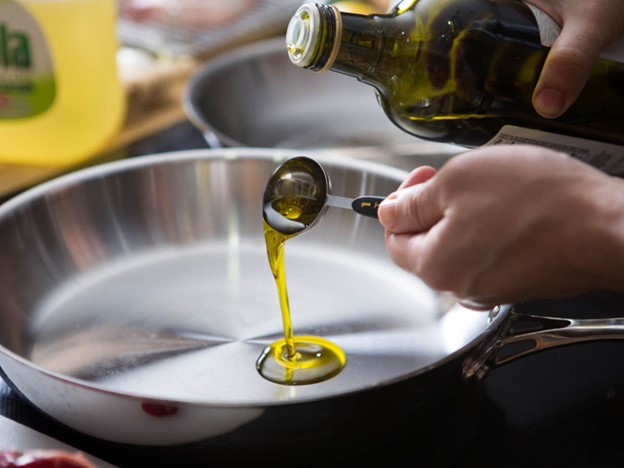 Flavored olive oil combined with flavored balsamic vinegar will give your fish and seafood dishes a tasty pop. And garlic-flavored olive oil turns out a scrumptious stir fry.
If you're a salad lover, then be sure to blend a flavored oil with a flavored vinegar. Just shake up the mixture and pour over your salad. Customized salad dressings are that easy.
Lastly, flavored olive oil makes a marvelous marinade for meats and poultry. Gussy the oil up with additional chopped ingredients and herbs, add some balsamic vinegar, and prepare yourself for the most tender and delicious meat or poultry you've ever had.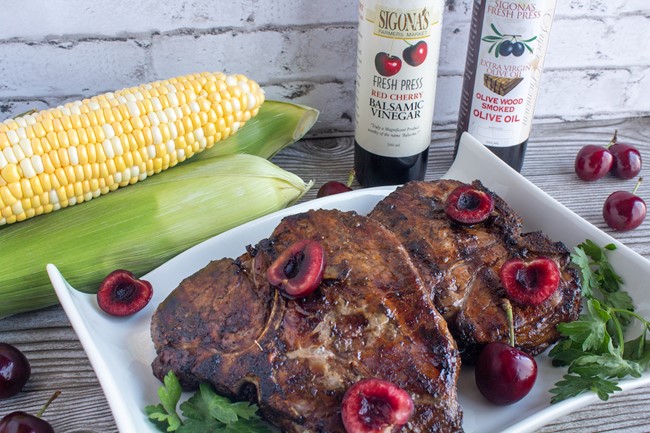 There are other uses for infused oils. You might consider:
Gifts:
A hostess gift, Christmas gift, or treat for any foodie in your life.
Favor:
Send your friends or guests home with a delicious treat when you use these as a party favor.
Sauce:
Pasta sauce or a way to add additional flavor to pasta or you can drizzle some on top of just about any finished dish.
Bread dipping oil.
You have a divine snack when you pair a flavored oil with a sourdough, crusty bread!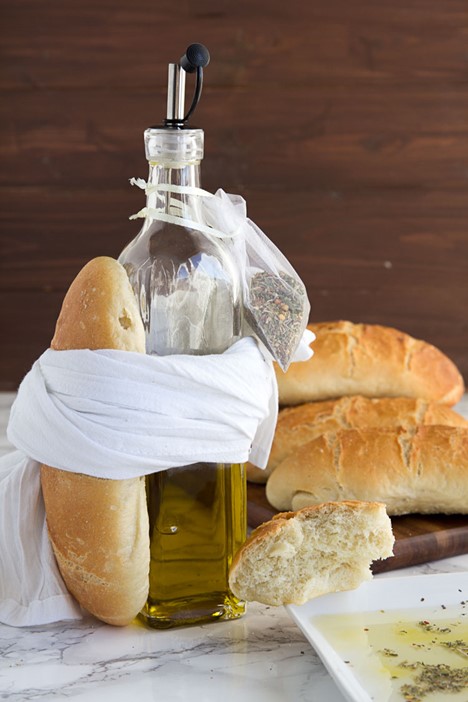 Great for charcuterie boards.
Watch the reaction of guests as they dip whatever into your flavored olive oil. Make plenty—they'll be asking for more.
Two things: Infused olive oil will go rancid faster than regular olive oil. Thus, it's recommended to use it within a few days after you prepare it. You'll also want to keep it stored in the fridge.
Also, infused olive oil will harden or solidify when stored in the fridge. This doesn't hurt its taste a bit. And when using the oil in cooking this won't be a problem because it will return to liquid form once heated. However, if you plan on using it for salad dressing or a dipping oil, let it sit at room temperature for around 30 minutes to bring it back to a liquid state.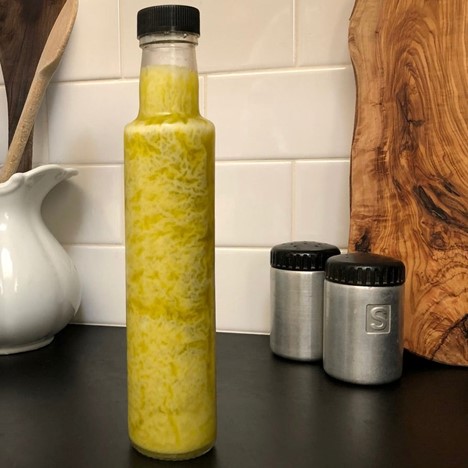 If you were to do an Internet search, you'd find boatloads of recipes for flavoring olive oil. One of my favorite sources is www.amieemars.com. And really, when it comes to creating your own, you're limited only by your imagination. Same goes with using it. But to get you started, here's a tried-and-true recipe for one of the most popular flavored oils. See if this doesn't get your creative juices flowing!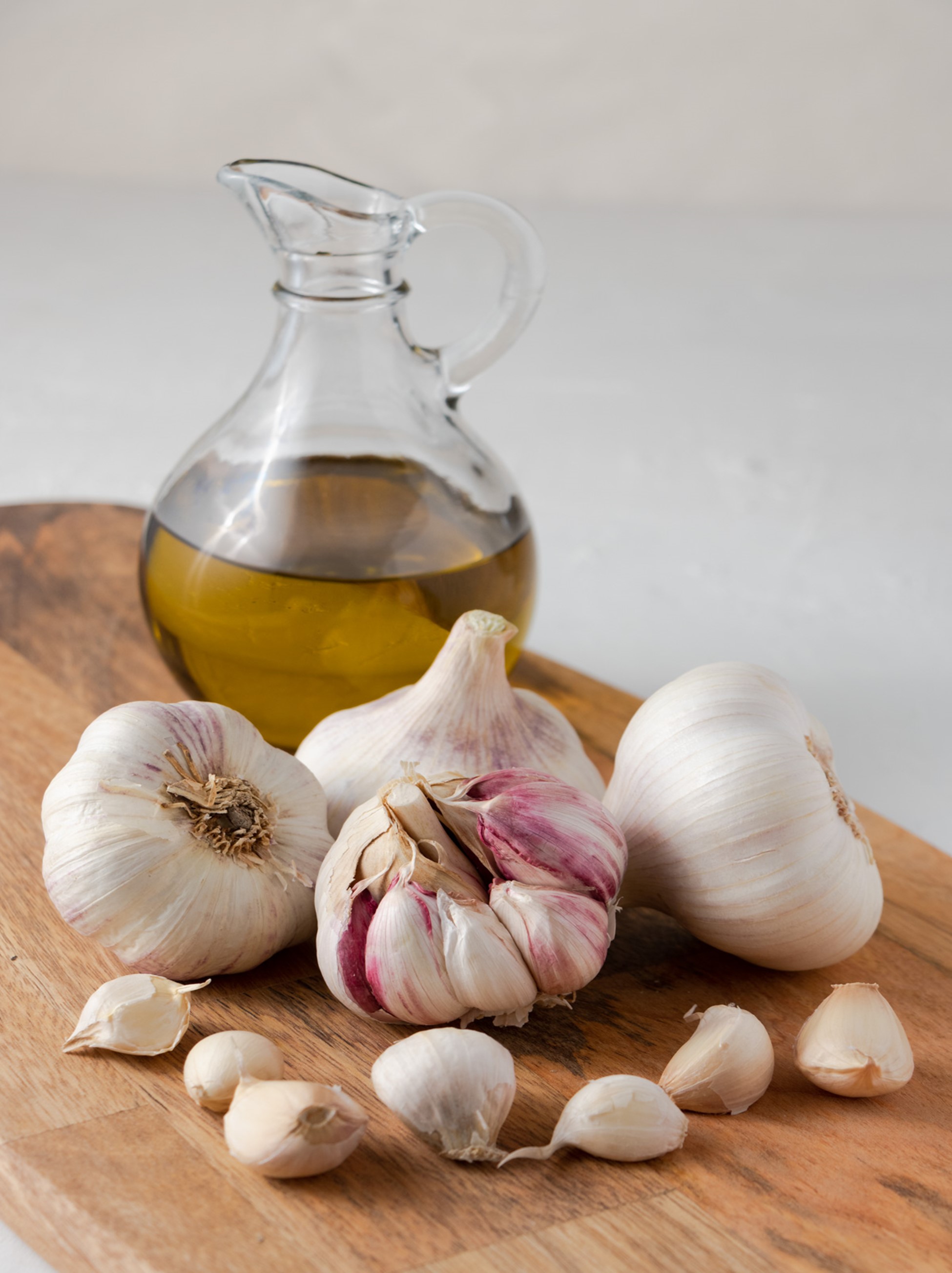 Garlic Infused Olive Oil
Ingredients:
1/3
cup
garlic
coarsely chopped in ¼-inch pieces
1 1/2
tablespoons
Citric Acid
1
cup
water
2
cups
pure, extra virgin
olive oil
Directions:
1. Blend citric acid and water. Add chopped garlic and soak at room temperature for 24 hours.
2. Clip a candy thermometer to the side of the pan and heat the oil to 140º F.
3. Drain garlic well; pat dry with towel.
4. Add garlic and oil to the pan.
5. Heat for a maximum of 5 minutes to infuse the most amount of flavor. Anytime over 5 minutes may damage the oil.
6. Strain garlic out of the oil.
7. Strain the oil through a cheesecloth or a small strainer into a measuring cup to remove any remaining particles.
STORE: Keep it in the fridge for a longer shelf-life.

Recipe formatted with the Cook'n Recipe Software from DVO Enterprises.
Add Recipe to Cook'n

Alice Osborne
Weekly Newsletter Contributor since 2006
Email the author! alice@dvo.com