A Little History of Betty Crocker
A Star is Born
In 1921, a promotion for Gold Medal flour offered consumers a pincushion resembling a flour sack if they correctly completed a jigsaw puzzle of a milling scene. The Washburn Crosby Company, a flour-milling company and largest predecessor of General Mills, Inc., received thousands of responses and a flood of questions about baking. The name Betty Crocker was created to personalize responses to consumer inquiries.
The surname Crocker was chosen to honor a popular, recently retired director of the company, William G. Crocker, whose family name had long been associated with milling. Betty was chosen simply as a friendly sounding name. Female employees were invited to submit sample Betty Crocker signatures; the one judged most distinctive is still used today.

During this same period, the company was expanding its commitment to consumer service and product quality by sponsoring cooking schools across the country and employing home economists to carefully test and demonstrate its gold-medal-winning flour. Within a few years, the consumer demand for baking information, fueled by the popularity of Betty Crocker, grew the staff of home economists to 21. This was the beginning of the Home Service Department and, ultimately, the Betty Crocker Kitchens.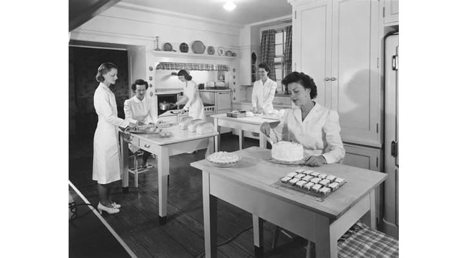 Betty Gets a Voice
In 1924, the Washburn Crosby Company saved a local radio station from bankruptcy, changed the station's name to its acronym, WCCO, and presented Betty Crocker on daytime radio's first cooking show. "Betty Crocker Cooking School of the Air" was an immediate success, and the next year was expanded to 13 regional stations. "Graduates" of the program who completed reports and sent them to Betty Crocker for grading, numbered 238 the first year and ranged in age from 16 to 82.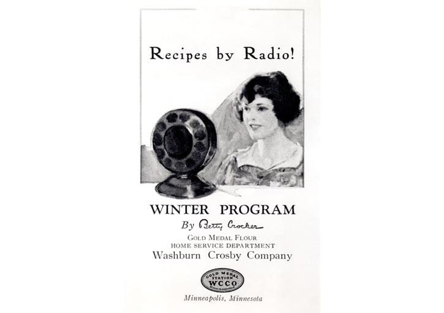 Each station had its own Betty Crocker voice, reading scripts written at the Home Service Department in Minneapolis. In 1927, the cooking school became a program on the fledgling NBC network, continuing for 24 years with more than one million listeners enrolled.
First Lady of Food
During the early 1940s, surveys showed that the name Betty Crocker was known to nine out of 10 American homemakers. According to Fortune magazine in April 1945, she was the second best-known woman in America, following First Lady Eleanor Roosevelt. Betty Crocker was known as the First Lady of Food.
In 1945, at the request of the U.S. Office of War Information, for four months Betty Crocker broadcast on NVC radio a program called "Our Nation's Rations" to help homemakers make the most of rationed foods. Almost seven million copies of a Betty Crocker wartime booklet, Your Share, were distributed at this time. Another Betty Crocker publication, Thru Highway to Good Nutrition, won national recognition by the American Red Cross for outstanding service in the national interest.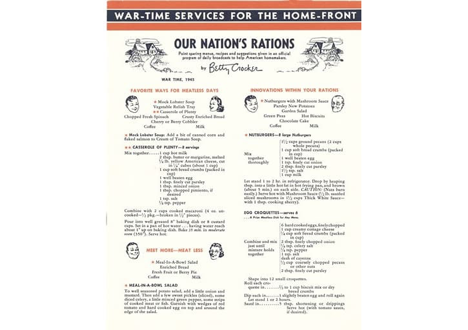 In the early 1950s, Betty Crocker became a television personality in a variety of programs on CBS and ABC. Television audiences across the country saw her teach George Burns and Gracie Allen how to bake a cake.
In 1954, the Betty Crocker Search for the All-American Homemaker of Tomorrow was initiated and continued until 1977. High-school seniors competed for college scholarships and trips to the national awards ceremony based on their knowledge of cooking, baking and household management.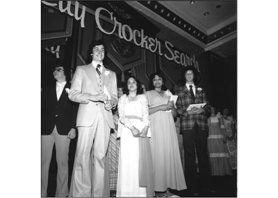 The Cookbooks and Big Red Spoon
Betty Crocker's Picture Cook Book, first published in 1950, quickly became a national best-seller. The 11th edition, now titled Betty Crocker Cookbook, is one of the more than 250 Betty Crocker cookbooks published since 1950. And Betty Crocker's monthly recipe magazine-available at grocery stores nationwide-has been published since the 1980s.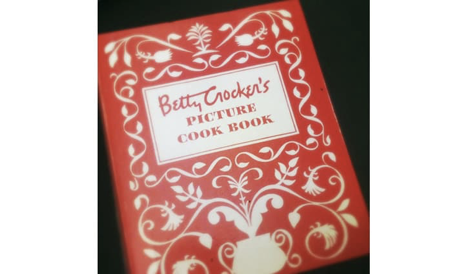 The Betty Crocker Red Spoon, designed by Lippincott & Margulies, Inc., began appearing on packaging in 1954. Its obvious tie-in with the kitchen made it a valued logo. With just minor modifications over the years, it is the most recognizable symbol of Betty Crocker today. In addition to cookbooks and magazines, more than 200 products, including SuperMoist cake mixes, Rich & Creamy frostings, Hamburger Helper mixes and Bisquick baking mix currently carry the Betty Crocker spoon.

So there you have it - hope you enjoyed this little visit in Betty Crocker History.
Sources:
Source: woman.thenest.com/high-cholesterol-6094.html