Super Reasons to Eat More of This SUPER-Food and a Scrumptious Recipe to Help You Do Just That!
Mushrooms often appear on lists of most-hated vegetables. I know myself, cooking for a large family back in the day, I got lots of requests to omit them from my salads, pizzas and calzones.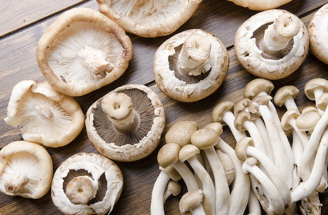 Texture and taste were the big complaints. While trying to be accommodating, I could never relate because I'm a big fan of the friendly fungi. In my humble opinion, they add a deliciously-earthy flavor to a plethora of dishes, from vegetable stir fry to grilled steak to salads, pizzas, and calzones.
Their flavor is just one reason to love the humble mushroom. What they can do for your health deserves mention as well. Research shows they're one of the healthiest foods you can eat. Health-wise, here's the low-down:
Mushrooms help regulate glucose levels, a benefit that might make it easier to lose weight and exercise longer by controlling blood sugar, especially for women.
Mushrooms help with nutrient absorption and metabolism of calcium and phosphorous because of their high vitamin D content.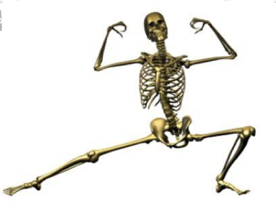 Mushrooms strengthen bones. In addition to Vitamin D (which is good for bones) mushrooms also contain calcium (the very nutrient that Vitamin D helps you to absorb). This serendipitous occurrence just increases the benefits for your bones. Eating adequate amounts of calcium has been shown to reduce joint pain, lack of mobility and even osteoporosis risk.
Mushrooms help with diabetes management. Between the obesity epidemic and the maniac craze for deserts, it's no wonder that diabetes rates have skyrocketed. Mushrooms are considered a good tool for dietary management of this condition, as they contain natural insulin and enzymes which help the body break down sugar and starch in other foods.
Mushrooms boost immunity. Long before we had the word "superfood," humans were reaping the immune benefits of eating mushrooms. As one of the highest antioxidant foods in the world, it's no surprise that mushrooms have been found to stimulate and regulate the body's immune system. Research also shows mushrooms help reduce risk of breast and prostate cancer.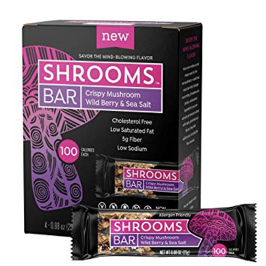 Considering all of their dazzling health benefits, it's little wonder nutrient-packed mushrooms are springing up everywhere from coffee drinks to chocolate and granola bars. In fact, searches on the Internet for mushroom-related recipes have risen 64% in the last year!
And I've been one of those searchers. As I've been trying to eat less meat, I've been hunting for tasty, non-exotic (aka TOFU) substitutes. Turns out, mushrooms, especially the Portobello, are the perfect substitute for that ground beef patty when I'm serving burgers for dinner.
So if you, too, are interested in mushrooms and more ways to use them, here's a wonderful recipe for a non-meat burger that received 4½ stars by Taste of Home Reviewers. It was originally published in the 2007 Mar/Apr edition of Country Woman magazine. I'm nuts about this recipe and can't thank the Taste of Home and Country Woman folks enough for this recipe. See what you think, and meanwhile, here's to eating more mushrooms this year!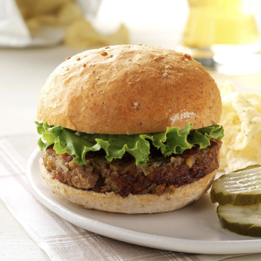 Taste of Home's Mushroom Burger
Serving size:
1
Calories per serving:

1,397.278




Ingredients:
2
cups
finely chopped, fresh
mushrooms
2
large
eggs
lightly beaten
1/2
cup
dry
bread crumbs
1/2
cup
shredded
Cheddar cheese
1/2
cup
finely chopped
onion
1/4
cup
all-purpose
flour
(or whole grain flour)
1/2
teaspoon
salt
1/4
teaspoon
dried
thyme
1/4
teaspoon
black pepper
1
tablespoon
extra virgin
olive oil
4
whole wheat
hamburger buns
split
4
leaves
lettuce
Directions:
In a large bowl, combine the first nine ingredients. Shape into four 3/4-in.-thick patties.
In a large skillet, heat oil over medium heat. Add burgers; cook 3-4 minutes on each side or until crisp and lightly browned. Serve on buns with lettuce and any other desired garnishes (tomato slices, onion slices, pickle slices, etc.).
Add Recipe to Cook'n
Sources:
www.vegkitchen.com
www.reddit.com
www.amazon.com
www.grist.org
www.tasteofhome.com

Alice Osborne
Weekly Newsletter Contributor since 2006
Email the author! alice@dvo.com