When Munchies Attack, Beat 'Em at Their Own Game!
Have you noticed how the "munchies" can sometimes have a strangle-hold on you? Lots of things can bring this challenge on (stress, anxiety, and boredom are the three biggies). And it's a challenge that, according to a random survey of my friends and family, is fairly chronic.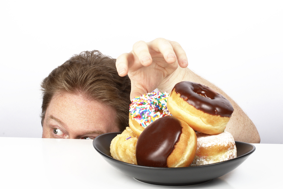 So with that understanding in mind, I went looking for help and found some great advice from Dr. Jonny Bowden, author of The 150 Healthiest Foods on Earth. He says when the munchies hit, choose water-filled fruit like slices of juicy ripe cantaloupe and watermelon. Eating foods with high water content tends to be even more filling than chugging water with meals, and can chase away that desire for stupid stuff like donuts or Cheetos®!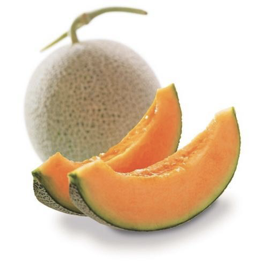 Cantaloupe, for instance, is an orange oasis, and its flesh is 90% water—which means it's a wonderful paradox for the calorie conscious. It makes you feel really full when it's in your stomach, but it's really low in calories: An entire large cantaloupe has only 277 calories. What's in that other 10%, you ask? Loads of good stuff, like blood-pressure-friendly potassium (427 milligrams per cup of cubed cantaloupe) and cancer-fighting beta carotene (3,000 micrograms).
Fresh cantaloupe at the peak of ripeness is pretty hard to beat and doesn't necessarily need much accompaniment. But if you're feeling creative, try this summer-inspired Italian-style lunch recipe from EatingWell: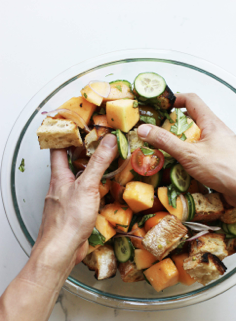 Melon Panzanella
Serving size:
1
Calories per serving:

808




Ingredients:
4
ounces
bread
torn into bite-size pieces (about 2 1/2 cups)
3
tablespoons
extra virgin
olive oil
1
ounce
thinly sliced
prosciutto
cut into thin strips (about 1/3 cup)
2
cloves
garlic
minced
2
tablespoons
red wine vinegar
1/4
teaspoon
salt
1/4
teaspoon
freshly ground
black pepper
4
cups
torn
watercress
1
cup
thinly sliced
cucumber
2
cups
cubed, firmly ripe
honeydew melons
2
tablespoons
chopped, fresh
basil
Directions:
Preheat oven to 250°F. Spread bread pieces on a baking sheet. Bake until lightly toasted, about 20 minutes.
Meanwhile, heat oil in a large nonstick skillet over medium heat. Add prosciutto and cook, stirring occasionally, until crisp, 3 to 4 minutes. Add garlic and cook, stirring, 30 seconds more. Remove from the heat and stir in vinegar, salt and pepper. Place arugula, melon, basil and the toasted bread in a large bowl. Add the prosciutto mixture and toss to combine. Let the salad stand for about 20 minutes before serving so the bread can absorb some of the dressing.
Add Recipe to Cook'n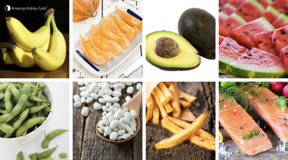 Research shows that besides foods high in water, foods high in potassium also do an effective job of curbing the munchies. This is because they offer a longer term satisfaction then typical junk food snacks. Foods high on the potassium scale are:
Potato, baked, with skin (1 medium)
Sweet potato, baked, with skin (1 medium)
Avocados
Melons
White beans, canned (1/2 cup)
Yogurt, low fat (8 ounces)
Beets, cooked (1 cup)
Halibut, cooked (3 ounces)
Banana (1 medium)
Kidney beans, canned (1/2 cup)
Raisins (1.5-ounce box)
Salmon, cooked (3 ounces)
Blackberries (1 cup
Peas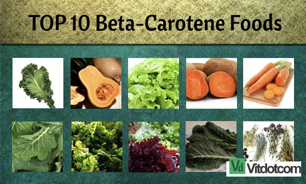 And there's one other nutrient that does a great job of curbing the munchies: beta carotene. You'll find lots of this in:
Carrots (2 medium or 1 cup baby)
Pumpkin and butternut squash (3/4 cup)
Sweet potatoes (1 medium)
Spinach (1 cup)
Kale (1 cup)
Cantaloupe (1 cup or 1 medium wedge)
Apricots (1 cup)
Mango (1 cup)
Nectarines (1 large or 2 small)
Here's a thought upon closing: With the warm weather approaching, why not consider keeping a batch of homemade popsicles in your freezer as an emergency go-to when the munchies are after you? You can puree melon and all the other fruits mentioned in the potassium and carotene lists along with a few fresh mint leaves, freeze, and voila! You have a healthy, immune-boosting, and satisfying answer to a challenge that can often get the best of us! Here's to beating those munchies at their own game!
Sources:
www.blog.nasm.org
www.indiamart.com
www.honestlyyum.com
www.kidneyfund.org
www.thevegantruth.blogspot.com

Alice Osborne
Weekly Newsletter Contributor since 2006
Email the author! alice@dvo.com