Stale Cookies Anyone?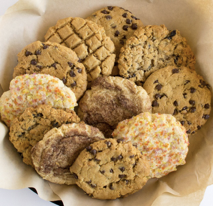 It's hard to imagine, but in some homes, cookies actually go stale. I know, I know, who in their right mind would let a cookie go stale? Nonetheless, this is truth, as reported at a recent neighborhood potluck. A few frustrated home cooks were gathered around the dessert table venting over something I can't even relate to.
Anyway, as I listened, I wondered if any of our Cook'n readers would have the same gripe? In the off chance this might be so, I thought I'd share some helpful and delicious-sounding remedies for the stale cookie malady.
Here's what Spoon University's Sophia Franchi (www.spoonuniversity.com) says to do with them: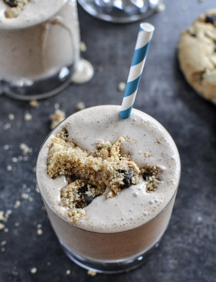 Add them to a milkshake. Like milk and cookies, but better. Add stale cookies to your next milkshake and blend to satisfy your cravings for this classic treat.
Make a cookie crumb pie crust. Combine crushed cookie pieces with melted butter, and press into a pie pan. Then fill with your favorite ice cream of choice, and top with chopped candy pieces, hot fudge, or whipped cream. The options are endless with this idea, so experiment! Or you could also treat your cookie crumbs just as you would graham cracker crumbs and make a crust that you'd actually bake for a few minutes.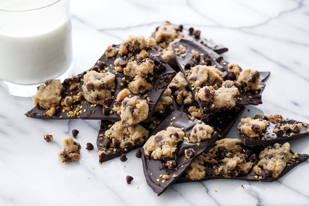 Add them to chocolate bark. Simply top melted chocolate with cookie pieces, chopped nuts, dried fruit, pretzels, or candy pieces and you're good to go.
Sprinkle them atop an iced cake. Along the same lines as the chocolate bark: evenly scatter cookie pieces across the top of a freshly iced cake. They add another flavor and texture dimension that creates a very interesting cake!
Jazz up the traditional brownie. Add cookie crumbs between layers or on top of brownie batter for an instant upgrade.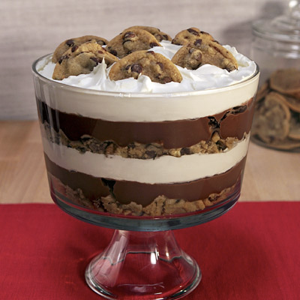 Make trifle with them. Just substitute cookie pieces for cake pieces in your favorite trifle recipe. See if the result isn't really good!
Use them in bread pudding. Same idea as the trifle suggestion: substitute chunky cookie pieces for bread cubes in your favorite bread pudding recipe. Oh my!
Top fruit crisps with them. A proverbial fruit crisp top is made with oats, butter, and brown sugar. So either substitute cookie crumbs for the oats, or mix them in with the oats. Either way the results are good.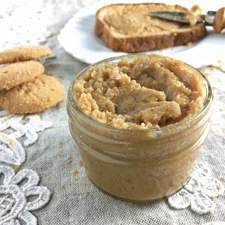 Make cookie butter. Ever heard of this treat? This never fails to impress. Just combine crushed cookie pieces, heavy cream, sugar, and butter. Enjoy with fresh fruit, toast, or by the spoonful.
Pop them in the microwave for a quick refresher. If you intend to eat them right away, then this technique works. It only takes about 5 or 6 seconds though, so watch them carefully. Then serve them immediately.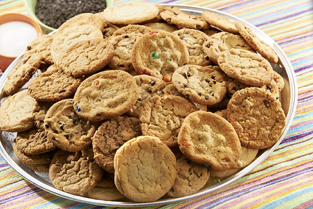 Although dealing with stale cookies may not always be an issue for some of us, you now know what to do in case you find yourself with trays of leftover cookies from your next holiday baking craze, pot luck, or family reunion picnic. (I have to say, though, I might just hide a bunch of cookies so they CAN go stale and then try these delicious ideas out!)
Sources:
www.catering.elwoodthompsons.com
www.howsweeteats.com
www.loveandoliveoil.com
www.verybestbaking.com
www.healthyaperture.com
www.catering.gerritys.com

Alice Osborne
Weekly Newsletter Contributor since 2006
Email the author! alice@dvo.com