My Review of Americaís #1 Dinner Show
This last weekend I got to go on a little weekend getaway with my husband to celebrate our 11th wedding anniversary. We wanted to keep it local and do things here in Southern California and the thing at the very top of my list was to go to the Medieval Times Dinner and Tournament in Buena Park. I have heard wonderful things about it and I really enjoy movies and things in this time period, so I knew it would be a hoot!
It is a night of horses, falcons, a delicious medieval dinner, jousting, sword fighting, etc, all taking place in an 11th century style castle. It is an experience like no other!
BEFORE THE SHOW
You can arrive at the castle 75 minutes before the show to explore the castle. You can pay $12 more for the royalty upgrade and you can avoid the long lines and get a much better seat, so per the advice of reviewers, we got the royalty upgrade and I would second the motion that it is worth the $12.
When you give them your ticket, you are given a crown, one of six colors. You will be cheering for the knight of that color and will sit in the same section as all the others with your color of crown. They will become your best friends by the end of the night! :)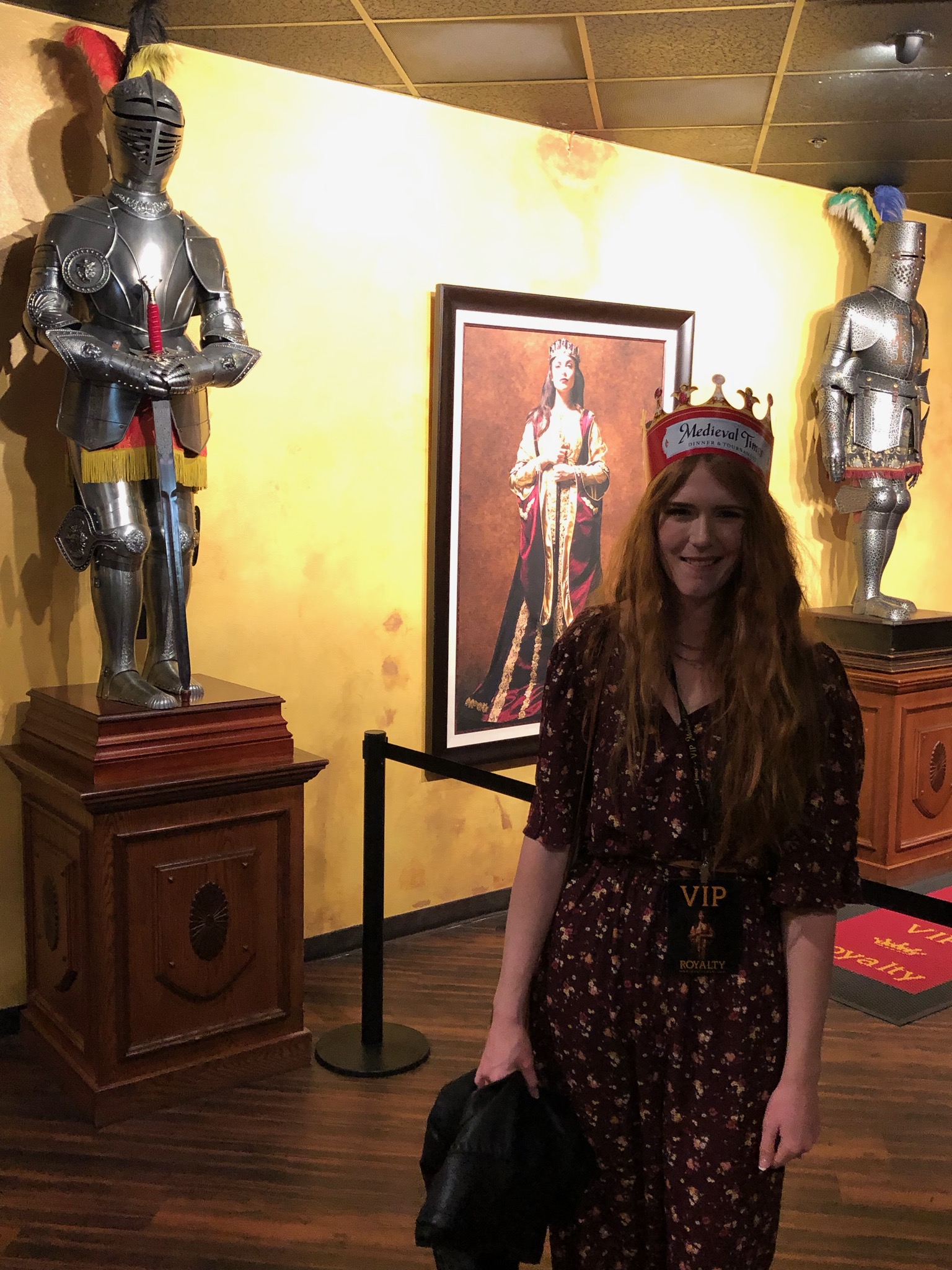 The castle had beautiful vines growing all over and had a beautiful courtyard full of all sorts of colorful flowers and varying greenery. There are a few tables so you can just relax, set your smart phone aside and day dream of simpler times, where they really lived in castles like this.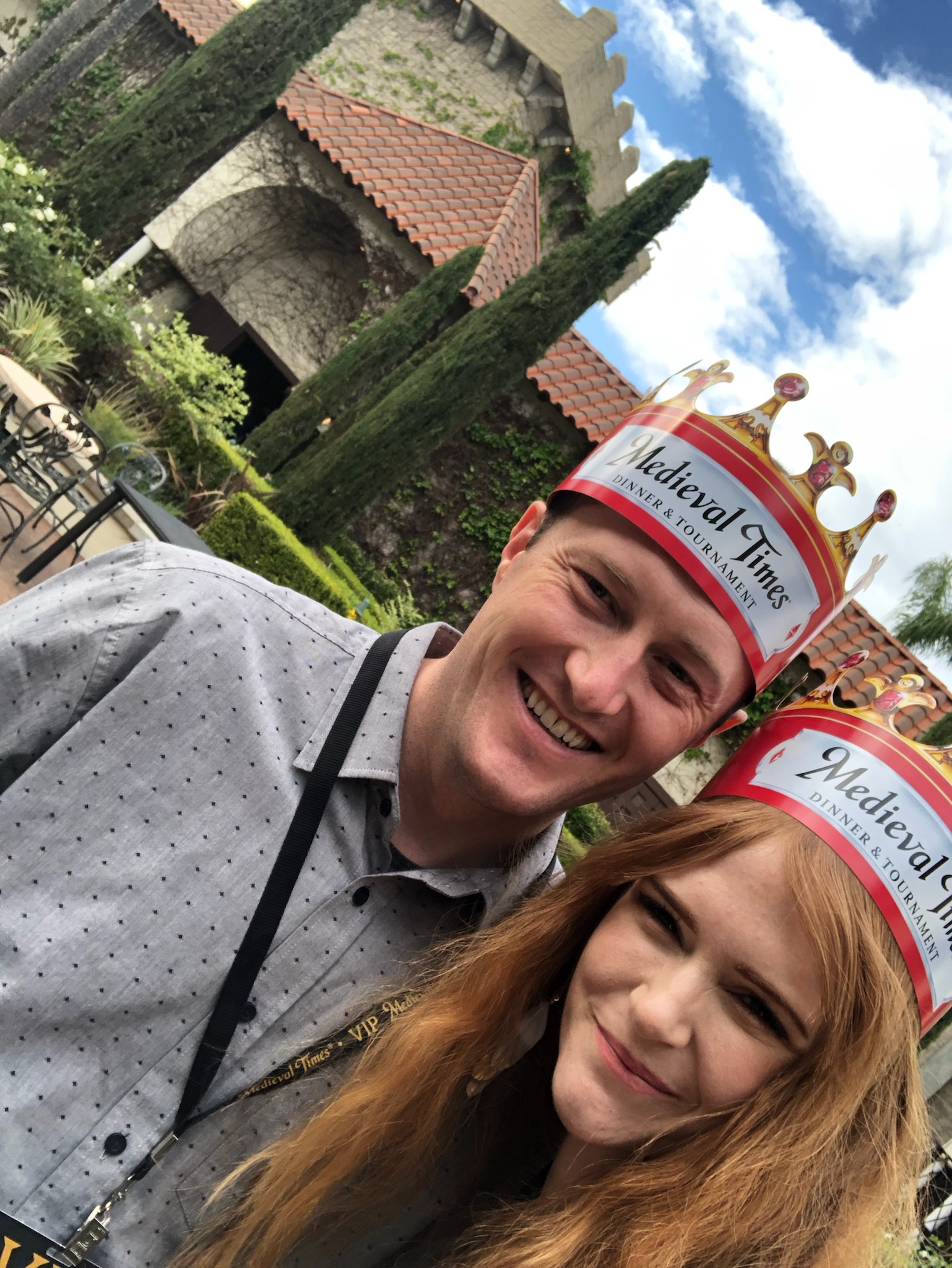 The queen does two knighting ceremonies before the actual show starts so plenty of people had their children "knighted" or deemed princesses, usually the birthday kids :) They seemed to really enjoy that.
There is plenty to look at enjoy before the show. There are tons of gift shops, concessions, etc. You can even look at the horses in their stables. They are really beautiful horses! The decor is about what you would expect--plenty of suits of armor and lots of banners and flags and paintings of royalty hanging on the castle walls.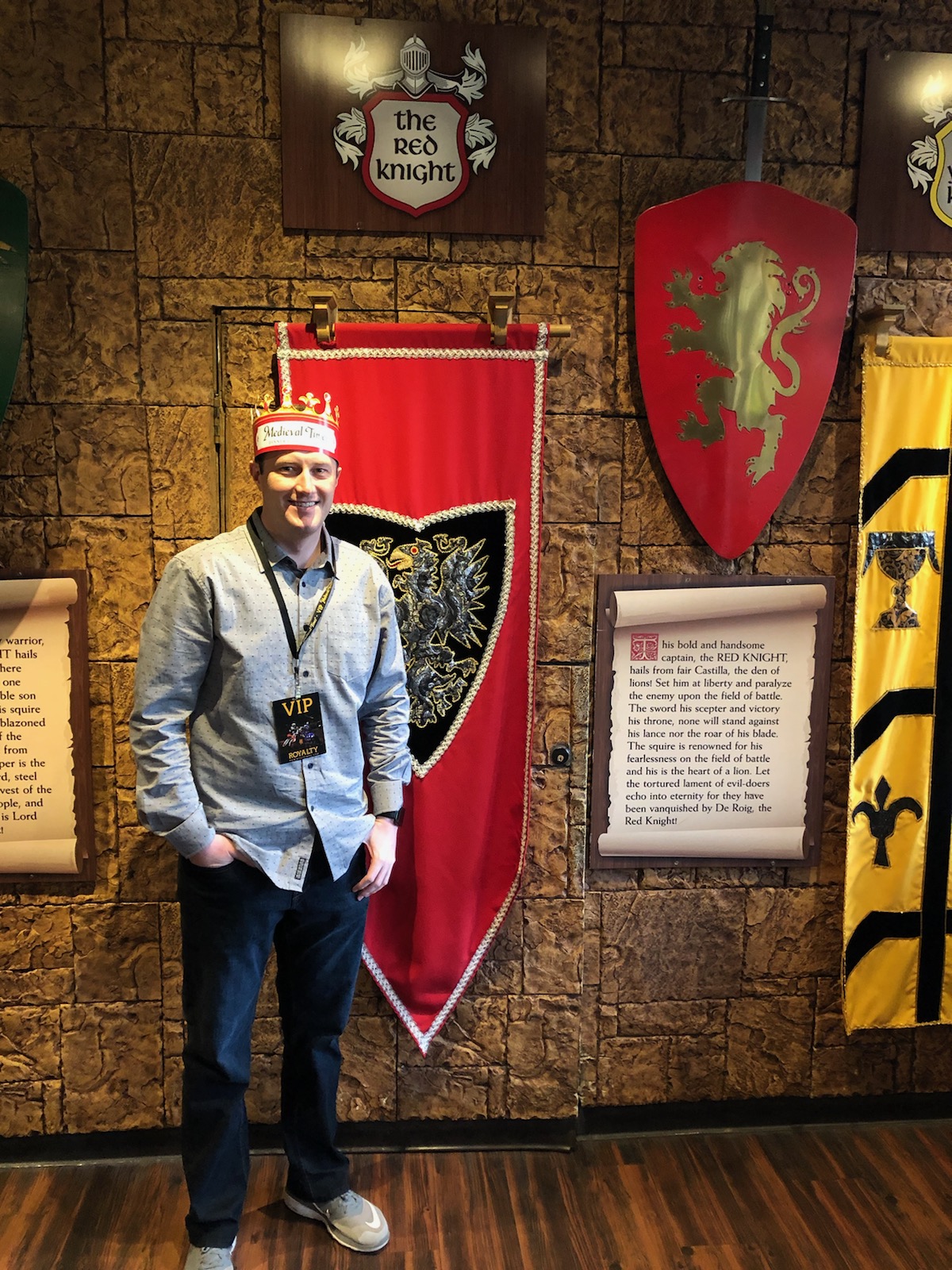 TIME FOR THE MAIN EVENT!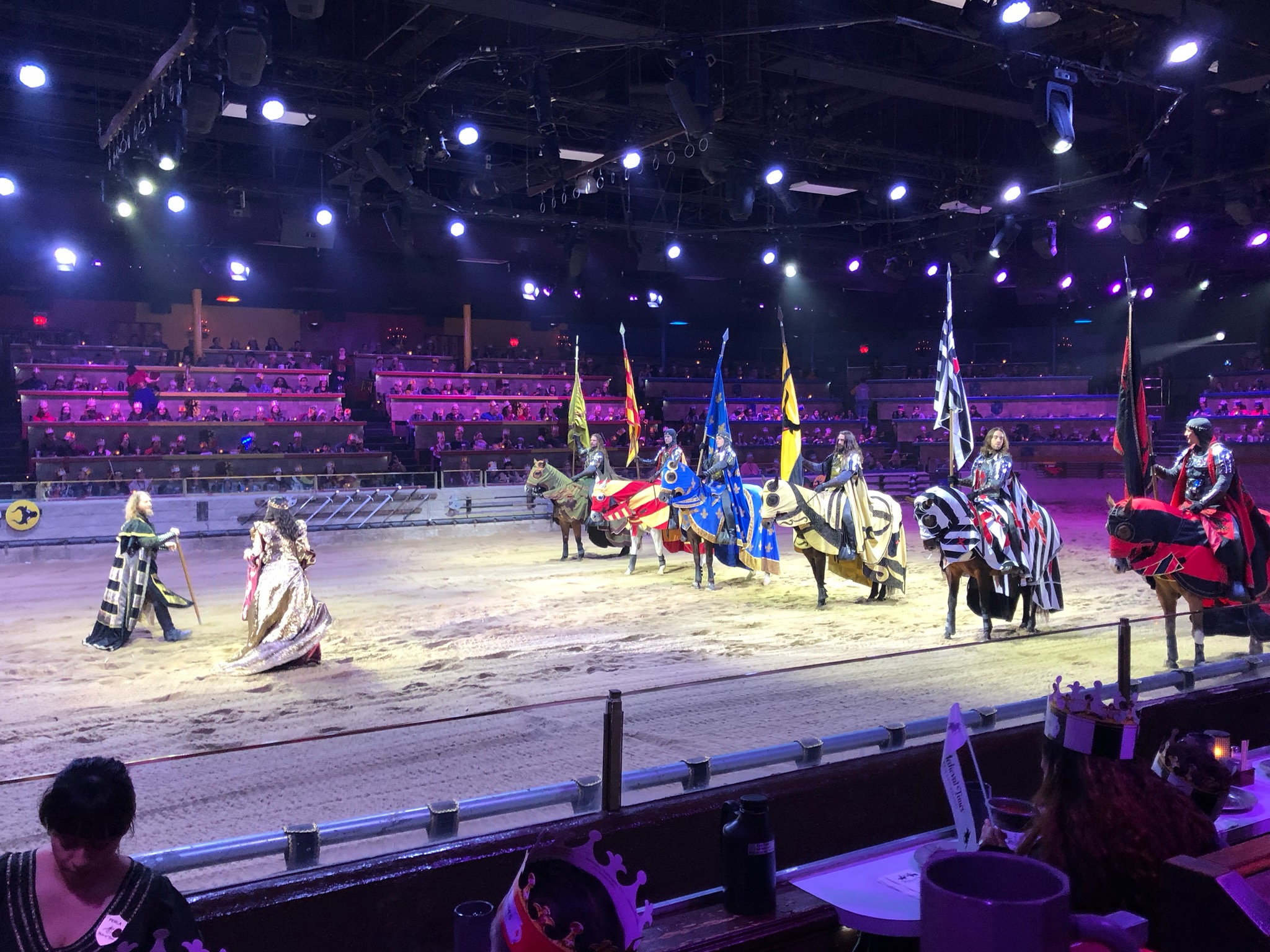 They escort you to your seat where a tin plate and soup bowl are waiting for you with a flag in your color. Then your waitress comes along, who is actually called a "wench" for this dinner, and she will help with your feast and drinks for the evening.
Then the show begins! I don't want to give too much away in case you really decide to go, but it is so fantastic and you truly feel like you've been transported to a different time and place! They have a scripted story with a beautiful queen and the six knights and each section cheers for their knight.
THE QUEEN'S FEAST
We had a wonderful feast (with no utensils!) consisting of half of roast chicken, seasoned potatoes, buttered corn on the cob, garlic bread, dessert (which was a piece of orange bread), drinks (iced tea, water, or Pepsi) and coffee if you want it. The food was all so delicious and really helped you into the spirit of the whole thing.
There is a part of the show where a falcon comes out and flies around which was super cool! And there were some beautiful parts where horses did tricks like dancing, trotting, etc. It was so entertaining. The horses were groomed so beautifully and seemed really happy!
Our knight happened to win the battle so it was extra fun! We had an absolute blast at Medieval Times, and I would highly recommend this dinner to any of you. If you happen to go to Disneyland, you should really consider adding this dinner to one of your evenings. It will be a night to remember forever!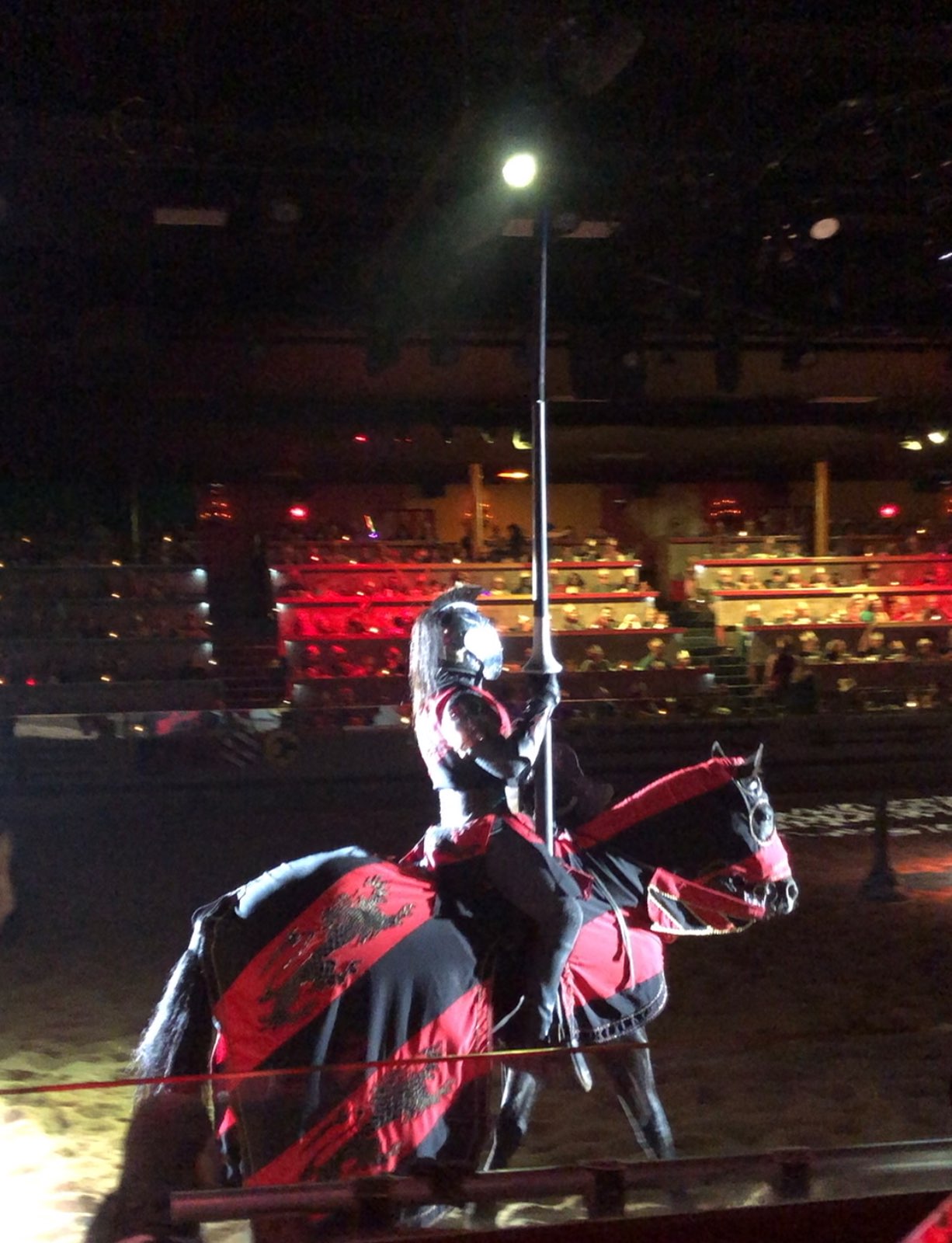 Here are the cities they have this Medieval Times dinner and tournament:
Buena Park, CA (really close to Disneyland)
Dallas, TX
Baltimore, MD
Orlando, FL
Atlanta, GA
Lyndhurst, NJ
Myrtle Beach, SC
Chicago, IL
Scottsdale, AZ
Toronto, ON
Have you been to the Medieval Times dinner? Did you love it? Please feel free to share any tips or thoughts you have in the comments below.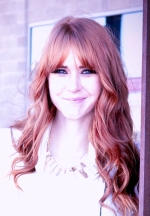 Mary Richardson
Weekly Newsletter Contributor since 2014
Email the author! mary@dvo.com