Address the Meal-Making Same Ol', Same Ol' with These Ideas!
Do you ever get tired of the same 'ol, same 'ol, and wonder if there's a better or more interesting approach to meal making? If you, you may be interested in these ideas I found in a great book, Living More with Less: Stories and Suggestions for a Sustainable Life.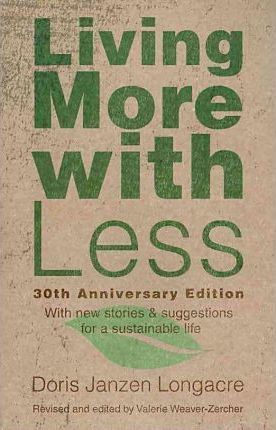 Here's one for you: One couple in Akron, PA, have a meal delivered to their doorstep every Tuesday evening—for FREE. Then every Thursday this same couple delivers a meal to their Tuesday benefactors—for FREE. The meals are often organic, always nutritious, and always homemade.
How is this possible? These two couples created their own meal-sharing partnership. They don't eat together. They just help each other by sharing meals—once a week for each couple. Sharing meals relieves them of meal preparation for an evening, and exposes both couples to new recipes.
Another meal-time approach that sounds interesting is the kitchen co-op. Several families got together in Bluffton, OH, and listed the items they were good at making. Whenever they wanted something, they would look at the list and order it from that person. Each item was worth so many "co-op bucks," which could be exchanged with anyone else in the group for something she or he might want. Carmen made her own tortillas, Bobbie made salad dressing and bread, Becky made bagels, Wendy made granola, and so on. A gourmet bartering system, if you will.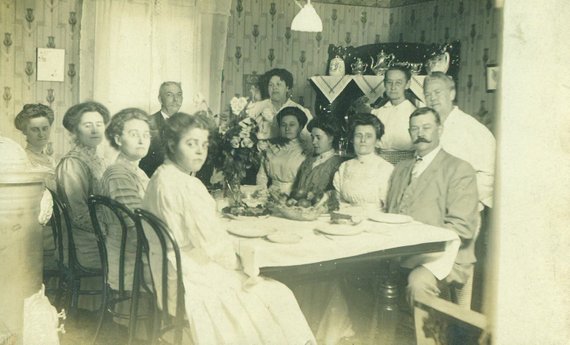 And then there's the
monthly supper club
, formed by four families in Keezletown, VA. Each family hosts the group every four months and provides the space to gather and the main dish. The rest bring side dishes, dessert, and so on. They've reported that with little to no planning, the meal always goes well and they all love trying new foods and trading recipes.
We've participated in a supper club and really enjoyed it. It's not that much more work cooking for eight than it is cooking for two. When it was our turn to host, we'd often serve a family favorite called NO-TENDING ENCHILADAS. You make them in your slow cooker. For eight people you would need to use two slow cookers (I would borrow one from my neighbor). The slow cookers freed me up to set a prettier-than-usual table. Here's the recipe in case you don't have it: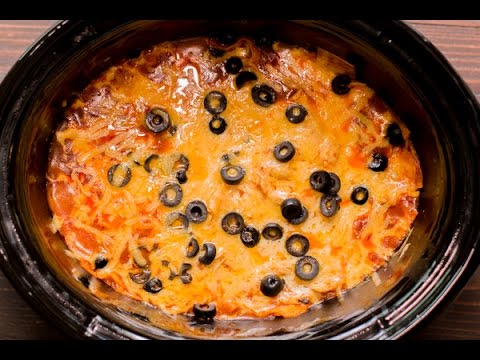 NO-TENDING ENCHILADAS
1 ½ pounds ground beef
1 ½ cups chopped onion
¾ cup chopped bell pepper
1 (16 ounce) can kidney beans, rinsed and drained
1 (15 ounce) can black beans, rinsed and drained
1 (10 ounce) can diced tomatoes
1 small can diced green chilies
1 small can diced black olives
1/3 cup water
2 (15 ounce cans) crushed tomatoes
1 teaspoon chili powder
½ teaspoon ground cumin
¼ teaspoon garlic powder
½ teaspoon salt
½ teaspoon pepper
1 ½ cups shredded sharp Cheddar cheese
1 ½ cups shredded Monterey Jack cheese
6 flour tortillas
In a skillet cook beef, onion, and peppers until beef is browned and vegetables are tender.

Add all beans, diced tomatoes, chilies, olives, water, crushed tomatoes, chili powder, cumin, garlic powder, salt, and pepper. Bring to a boil. Reduce heat; cover and simmer for 15 minutes.

Combine cheeses.

In large slow cooker (at least 5 quarts), layer approximately 1 cup of beef mixture, one tortilla, and ½ cup of cheese. Repeat layers until all ingredients have been used.

Cover and cook on LOW for 5 to 7 hours or until heated through.

This recipe yields 4 to 5 servings.

Serve with diced avocado, sour cream, chopped cilantro, and salsa, if desired.
Add Recipe to Cook'n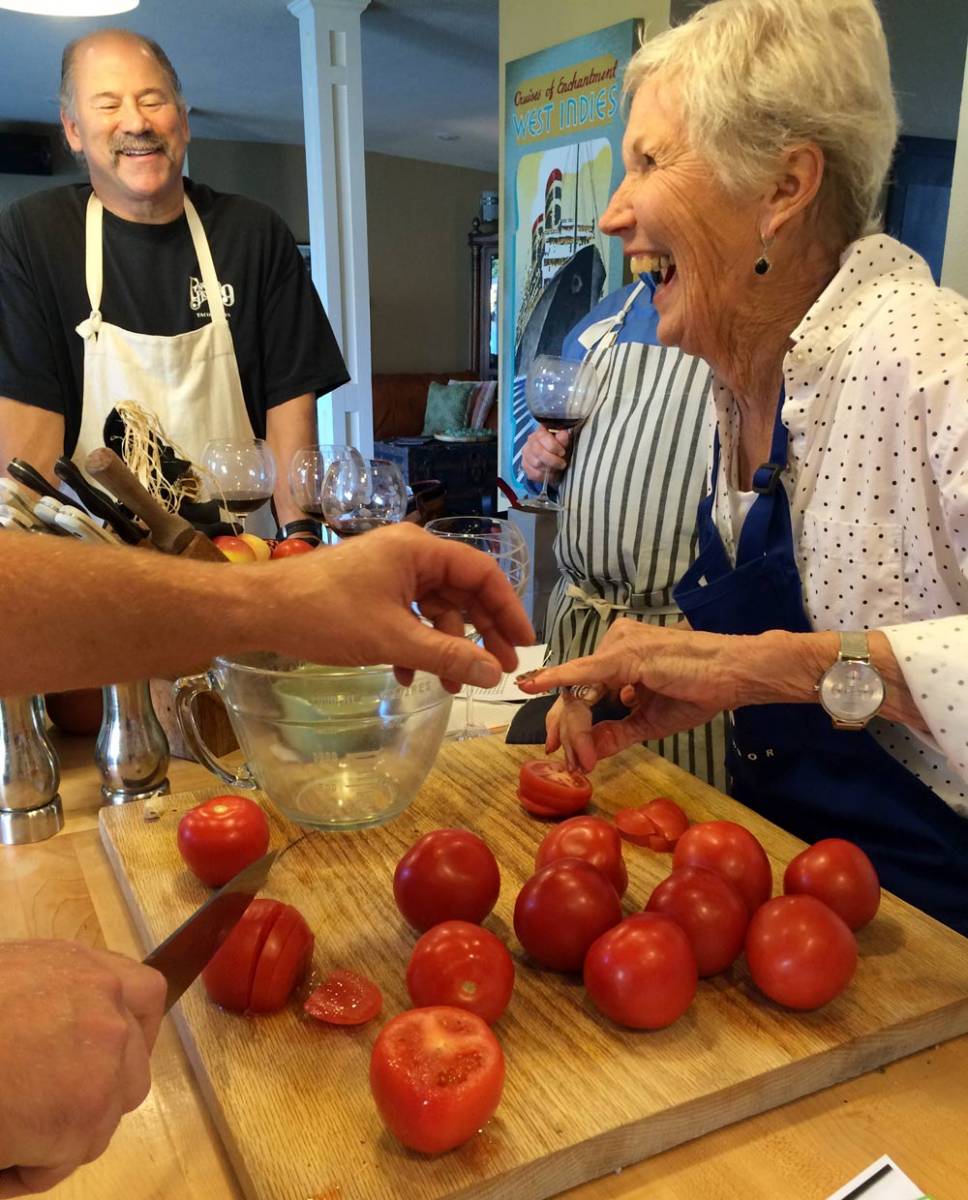 One last idea sounded so fun. A group of six seniors organized what they call their
weekly chop-chop
. They take turns hosting the gathering at their home. And on the appointed day, each member of the group arrives with pre-assigned fresh veggies (assignments made by the hostess or host). Romaine lettuce, spinach, tomatoes, broccoli, celery, cauliflower, carrots, red and green bell peppers, and little green onions are the standard.
The chop-chop members then gather in the kitchen or at the table and chat happily as they spend an hour or so cleaning, chopping, and dividing up the veggies. Each person gets a bag of vegetables to take home to use in salads, soups, stews, pot roasts, or whatever they wish. For those who live alone, this is an excellent way to provide a balanced meal and some well-needed sociality!
Sources:
www.walmart.com
www.etsy.com
www.youtube.com
www.wshg.net

Alice Osborne
Weekly Newsletter Contributor since 2006
Email the author! alice@dvo.com