Food Prep Made Easier with Some Clever Tips!
I've just finished reading (from cover to cover), Martha Stewart's book, Simple Home Solutions. Don't you love it how there's always something new to learn? And did I learn something—several somethings! She definitely has some tips that should be shared (and in most places I'll just quote her). For instance: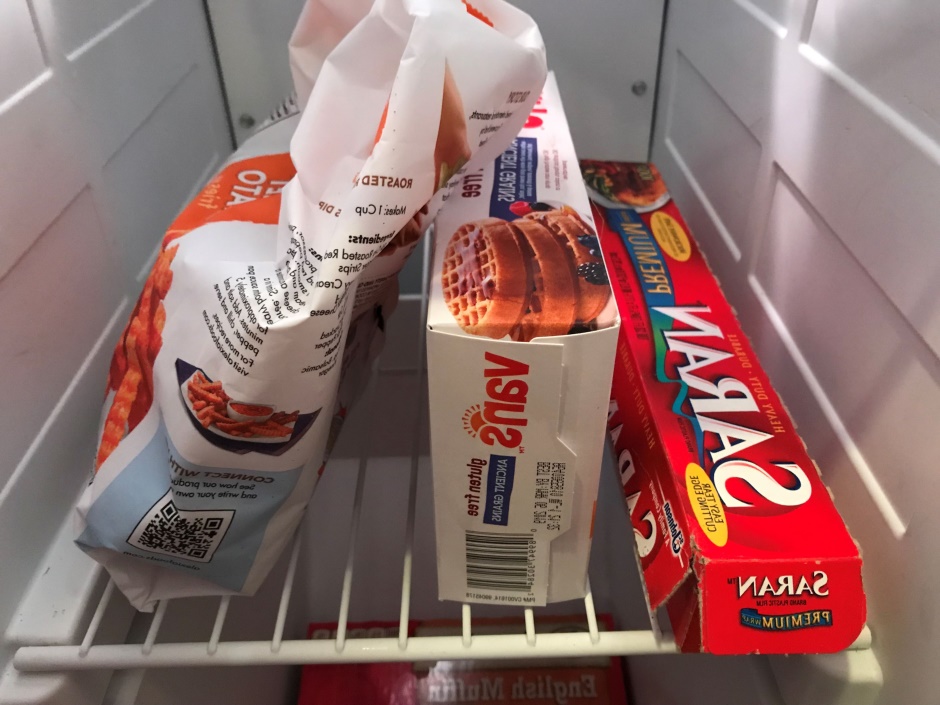 To avoid plastic wrap sticking
to itself
when trying to cover something with the stuff, simply store it in the refrigerator or freezer. Problem solved.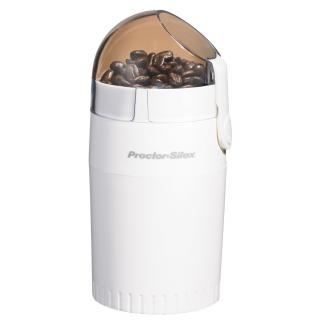 To keep your small spice or coffee grinder cleaner
, run soft, fresh white bread through it to pick up lingering spices and absorb the oil they leave behind.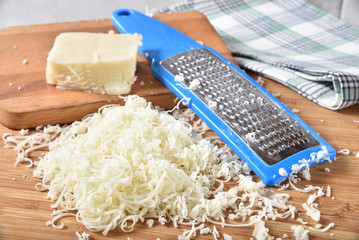 Soft cheese grating tip:
All soft cheeses (mozzarella is a good example), will grate more easily if you first wrap it in plastic and put it in the freezer for twenty minutes.
Ginger-grating also benefits from freezing. Fresh ginger has fibers that can separate from the root's juicy flesh when it's grated. But if you freeze the whole unpeeled root first, it will grate neatly. Just remove your ginger from the freezer, peel and grate only the part you need while it's still frozen, and return remainder to the freezer. Wrapped tightly in plastic, it'll last for several months.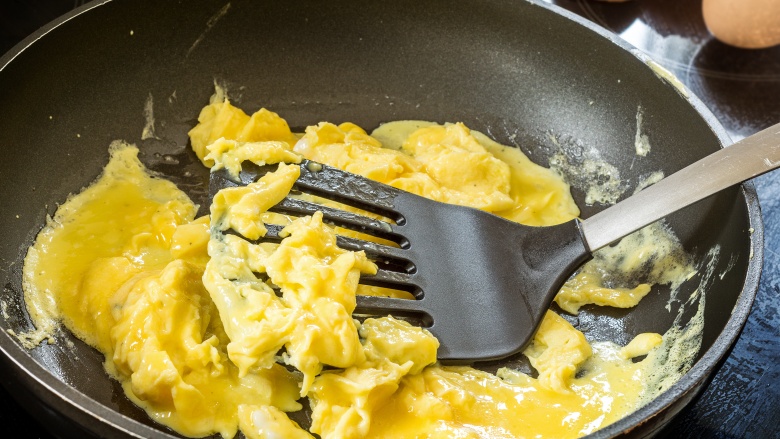 Here's one that's never occurred to me.
For easier egg-cooking cleanup
, rinse utensils or cookware in cold water—NOT hot water—after you've used the tools to cook eggs. This will make it easier to scrape off any stuck-on bits. Hot water "cooks" the egg onto the cookware.
And something else I didn't know: Wooden rolling pins should rarely (if ever) be cleaned with soap and water. To prolong their finish, Martha says you should let the pastry bits on the pin dry, then rub them off with a dry paper towel (or a bench scraper if necessary).
If you use pearl onions, even occasionally, you'll love this idea. Peeling them can be tedious and time-consuming. Rather than trying to remove the dry, papery skins one at a time, place them in a bowl and cover with boiling water. Let them sit for a few minutes, then cut off the root ends with a sharp knife. The pearls will pop right out of their softened skins.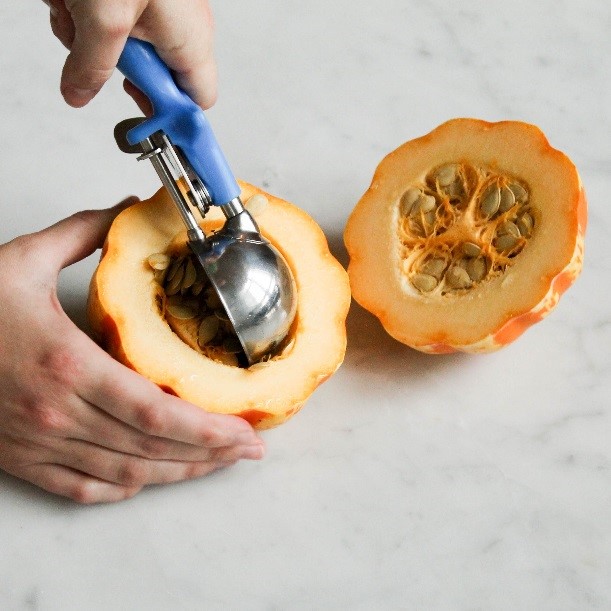 And another time-saving suggestion that'll make life easier, as well.
When baking a winter squash
, try using an ice cream scoop to remove the seeds. The scoop has edges sharp enough to efficiently cut through the pulp and a bowl deep enough to collect most of the seeds in one pass. You'll end up with a squash cavity that's smooth, clean, and ready for baking.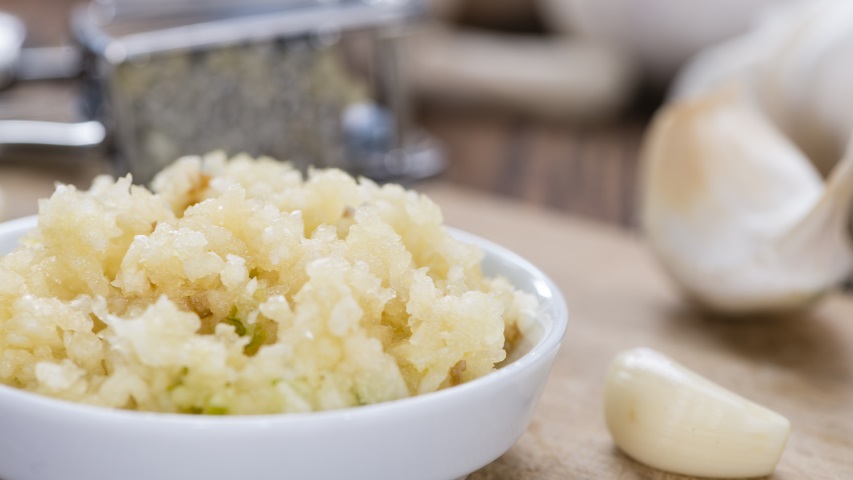 Want no-stick garlic?
There's a foolproof way to mince it quickly, without having it stick to your knife. Sprinkle coarse salt and a drop of olive oil over the cloves before you chop. The salt crystals act as an abrasive, helping to pulverize the cloves, while the slickness of the olive oil allows the garlic to slide easily off the blade. To make garlic paste, lay the side of your knife on top of the chopped garlic, and drag it over the top several times, applying even pressure.
Finally, speaking of garlic, I'll close with a wonderful recipe for homemade garlic paste. Having garlic paste on hand makes it so easy to add spizazz to just about any dish. You'll wonder why you didn't do this sooner.
In case you're not sure what to do with garlic paste, how about adding it to soups, salad dressings, steamed vegetables, and mashed potatoes? Or smearing a smidge across your cooked fresh corn-on-the-cob? Or dipping homemade croutons in it before toasting them? Or sautéing mushrooms in a garlic paste mixed with butter? Or coating the insides of a chicken or turkey with it before baking? The list can go on, and is limited only to your imagination!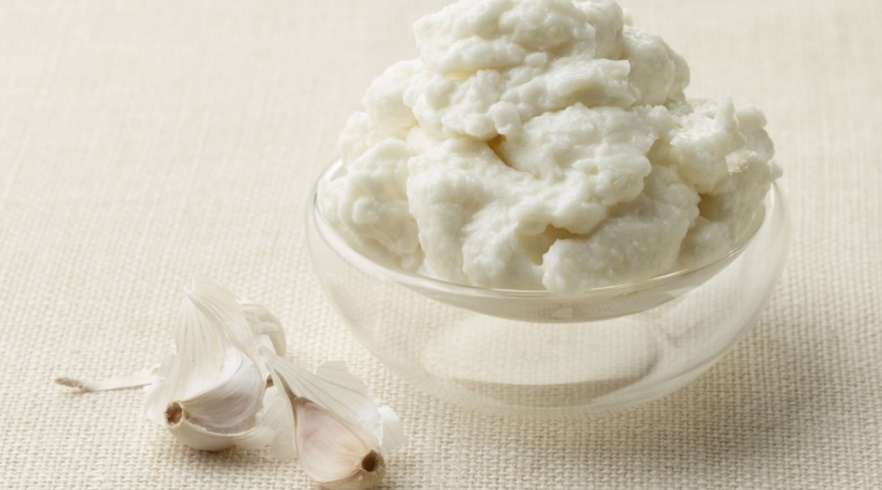 EASY HOMEMADE GARLIC PASTE
2 cups peeled garlic cloves (from about 7 heads)
1/2 teaspoon kosher salt
3 cups extra virgin olive oil, or more as needed
1/4 cup fresh lemon juice (from 1 or 2 lemons)
1/3 cup water
Combine the garlic cloves and salt in a food processor. Puree until as smooth as possible, stopping to scrape down the sides of the work bowl as needed.

With the motor running (for the next 4 steps), gradually add 1 1/2 cups of the oil in the thinnest possible stream; do not rush the process or the mixture will separate. Stop to scrape down the bowl.

Gradually add 1/2 cup more of the oil in the same manner; the mixture should begin to set up a bit, with the consistency of creamy cooked grits.

Gradually add the lemon juice. The mixture will become lighter and whiter.

Add 1/2 cup more of the oil in the same gradual fashion as before, then slowly add the water. The mixture will loosen but should not be runny.

Gradually add the remaining 1/2 cup of oil. The resulting garlic paste should be creamy white and fluffy, like beaten egg whites. If not, keep the motor running and add more oil to achieve the right color and consistency.

Transfer to a container with a tight-fitting lid; seal and refrigerate for a few hours before using, and up to 3 weeks
Add Recipe to Cook'n
Sources:
www.pressfrom.info
www.proctorsilex.com
www.fotolia.com
www.mashed.com
www.diamondnuts.com
www.healthnation.com
www.splendidtable.org

Alice Osborne
Weekly Newsletter Contributor since 2006
Email the author! alice@dvo.com