So Many Veggies to Spiralize!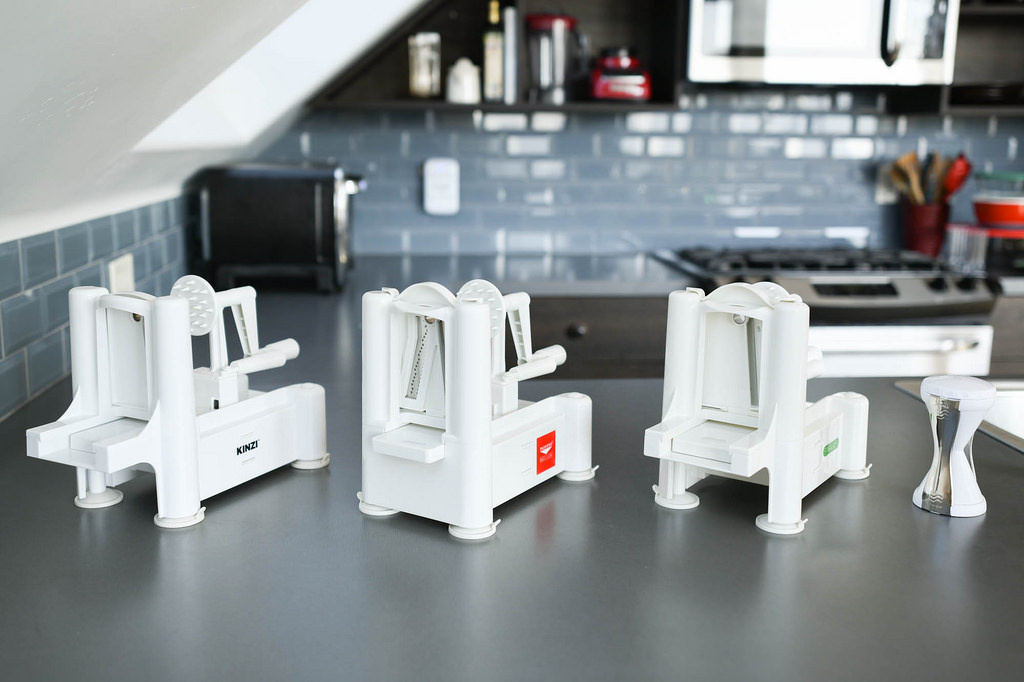 The spiralizer is one of my favorite kitchen tools. It's the fastest, easiest and most fun way to get more veggies into your diet. Most of you are well aware of zucchini noodles (aka zoodles). It's the number one vegetable folks spiralize.
But you don't want to stop at spiralizing zucchini; you'd be missing out big time. There are so many more vegetables that work well with a spiralizer. And you'll love how spiralized veggies jazz up salads, casseroles, appetizers, entrees and desserts. Spiralizing is an easy way to get more veggies into your diet and doing so will save you time in the kitchen – always a lovely bonus.
Also, if you struggle with celiac disease, or just want to avoid grains, vegetable noodles are a clever answer. They make delicious and nutritious meals replacing boring beige pasta with all the colors of the rainbow (aka vitamins and minerals).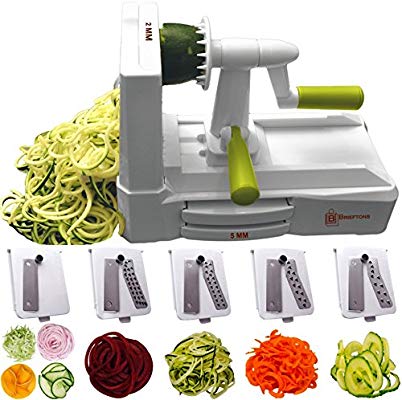 Before I launch into the list of best veggies to spiralize, here's a side note: If you're wondering which spiralizer is the best, the
Spiralizer 5-Blade
has more than 7,800 five-star reviews on Amazon. The most common comment is that this spiralizer has trouble with produce that is too narrow. Which is a simple fix, however: just feed thicker vegetables into it. It also has a more doable price tag (compared to other brands which range around $40 to $50). You can get the
Spiralizer 5-Blade
for $28.95 on amazon.com.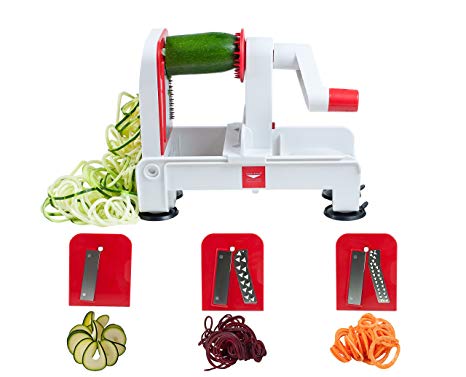 Now back to the point, the best vegetables to spiralize (besides zucchini). The tool being used in the photos is the Paderno (around $50 from Williams and Sonoma). I thank Lisa Bryan of the terrific site
Downshiftology
for sharing this information and photos. This is inspiring stuff!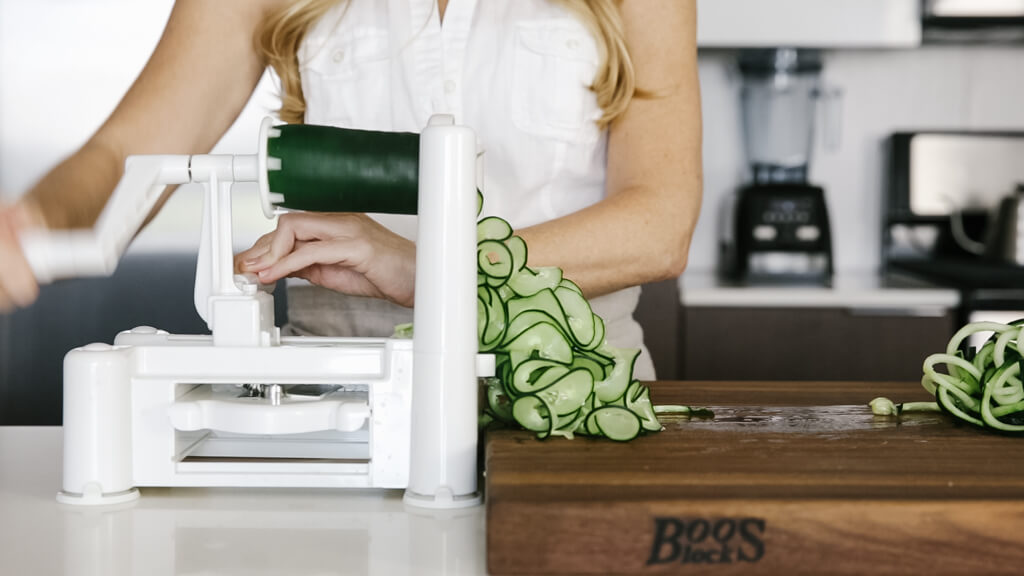 CUCUMBER. Use the large spiral slicing blade (for added crunch) or the straight blade to create beautiful ribbons of cucumber (a true show stopper). In just a few seconds you'll have plenty of cucumber for your favorite salad.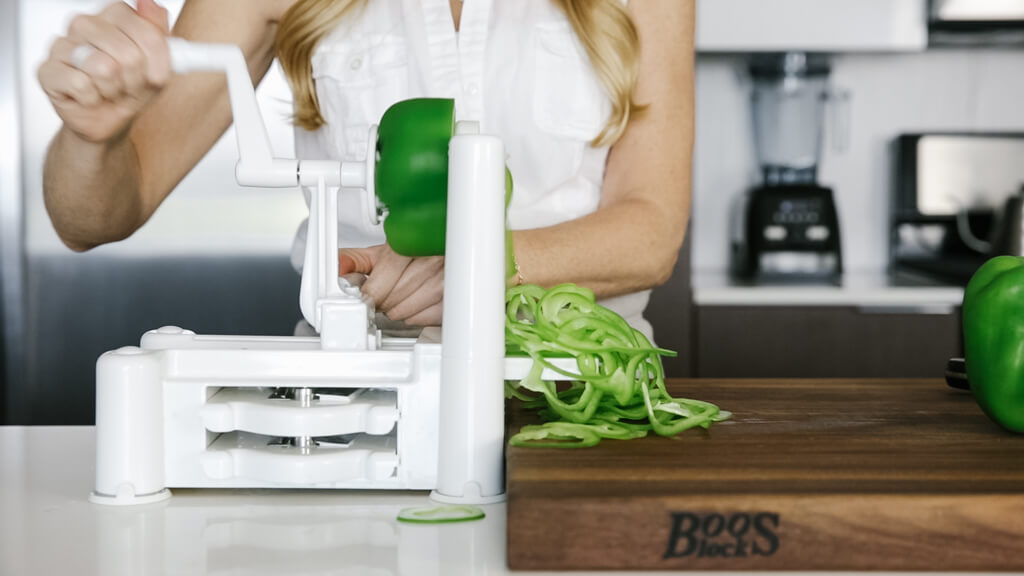 BELL PEPPER. Who knew? Spiralized bell peppers are perfect for Mexican-inspired dishes (tacos and fajitas, for example). Use the straight blade to easily and quickly slice an entire bell pepper. Just remove the white pith and seeds when you're done.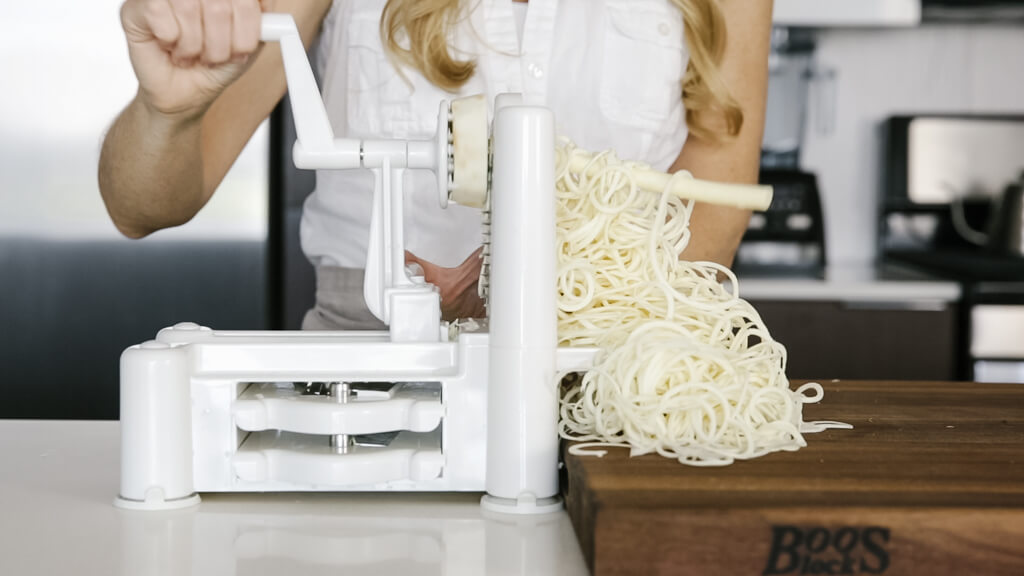 PARSNIPS. How often do you include parsnip in your weekly diet? It's not that common an ingredient. Yet once it's spiralized, you'll find all sorts of ways to use it. Parsnips, as well as turnips, rutabaga, celeriac and other root vegetables are a breeze to spiralize. The fine or medium spiral slicing blades are your best options for creating vegetable noodles that look strikingly similar to pasta. Just toss these in a pan for a quick sauté for the perfect al dente veggie noodle.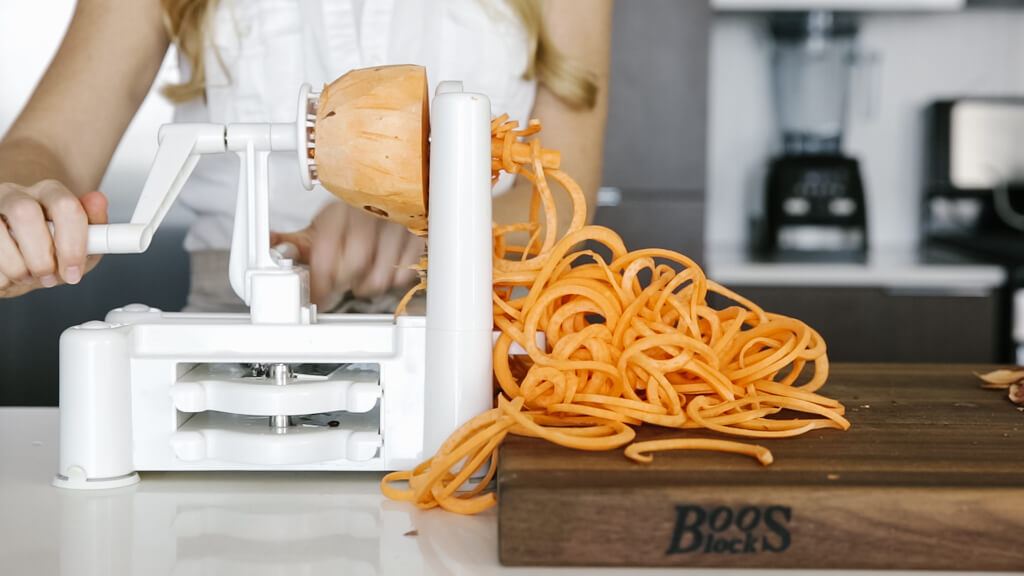 SWEET POTATO. Think curly sweet potato fries. And if you want to whip some up fast (in a much healthier version) then just peel and spiralize away. Of course, white potatoes work well this way also. Opt for the largest spiral slicing blade when making curly fries.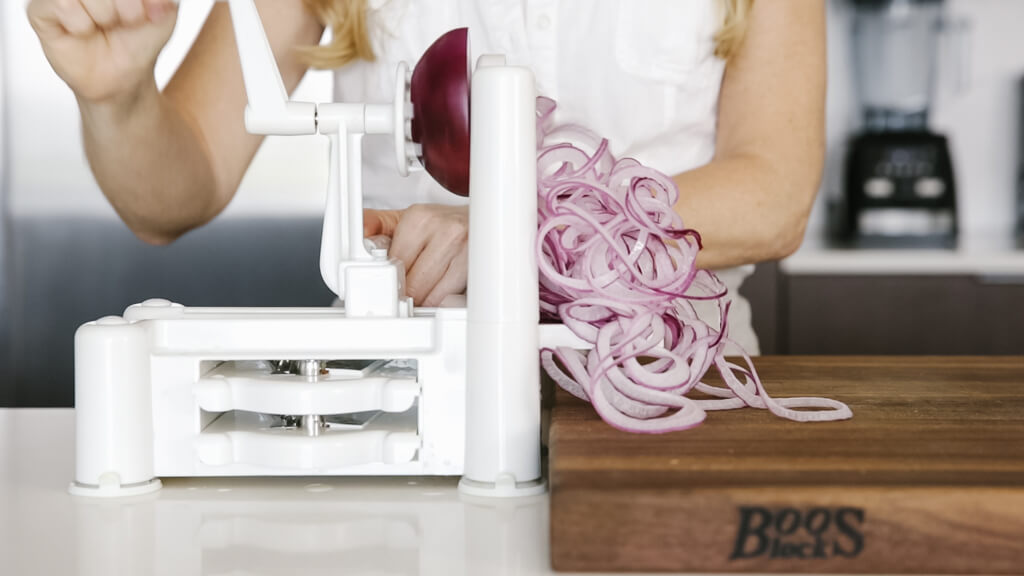 RED ONION. Red onion may turn out to be your favorite vegetable to spiralize. And why? No smarting tears! With the spiralizer you can slice an entire onion and never shed a tear because it's so quick. Love that.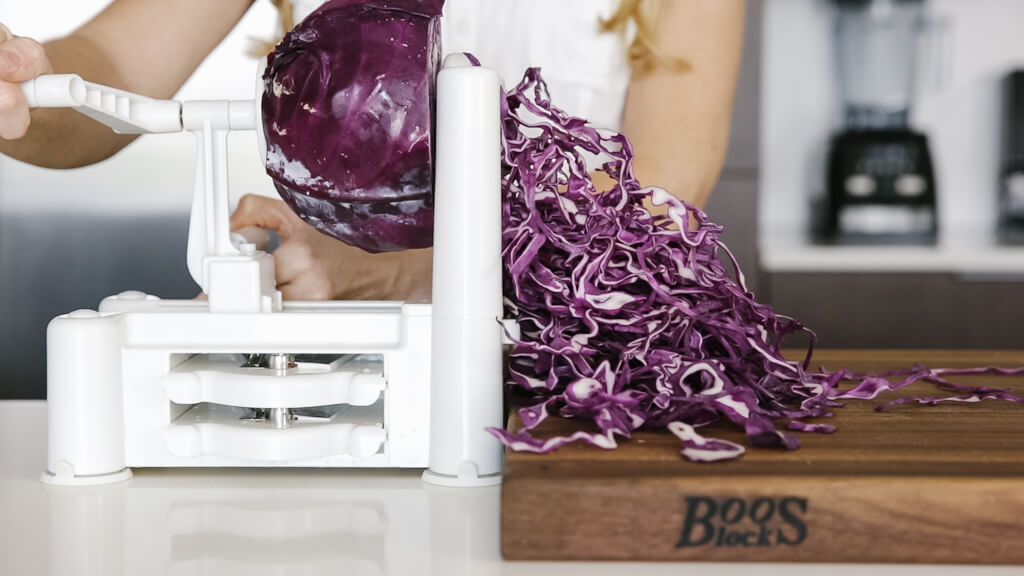 CABBAGE. Whether you use green or red cabbage, you can slice an entire cabbage for braised cabbage, salads, soups and stews, or coleslaw in mere seconds. If your cabbage is extra-large you may need to cut it in half, but if it's average-size just pop on the straight blade and twirl away.
Sources:
www.flickr.com
www.wikimediacommons.com
www.amazon.com
www.downshiftology.com

Alice Osborne
Weekly Newsletter Contributor since 2006
Email the author! alice@dvo.com