Because the Dishwasher is YOU: One-Pot (or Pan) Meal Tips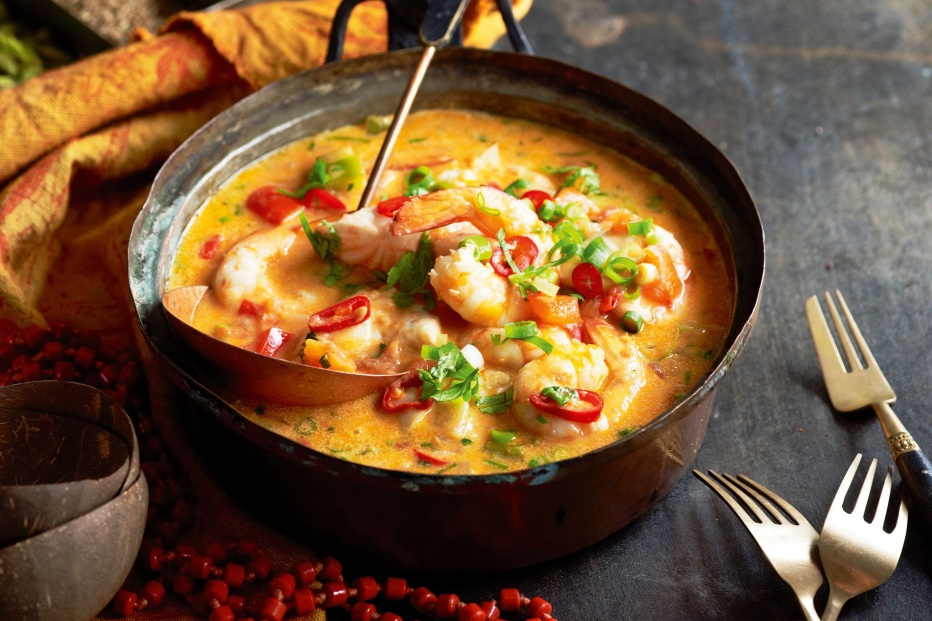 It's about time, after all. And cooking in one pot means there's some real time saved, even if it's only one pot to wash after dinner.
Here's the thing, though. Some one-pot meals aren't all that tasty. But if you know a few one-pot secrets, then there's no need to trade convenience for deliciousness.
Expert professional chefs all agree: It's crucial to start with good ingredients: The pros stress that you don't need to go to gourmet shops to make great meals, but you do want to bring home quality. And thank goodness, today our local grocery stores are stocking quality ingredients that measure up.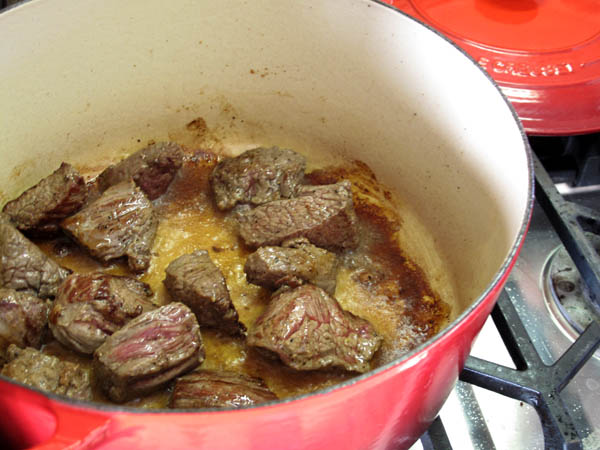 Next, the experts agree that you should always brown the meat: As tempting as it might be to toss meat, vegetables, broth, and so forth into a Crock-Pot or Dutch oven, if you take a little extra time to brown the meats before adding other ingredients, you'll wind up with a meal that has much better flavor and texture. Browning your meat first is what gives you the flavor you want as you continue the recipe.
Once your meat is fully browned, you can start building the layer of flavors. Once browned, remove the meat and use the same pot to brown onions, garlic and other aromatics. Then you add the meat back before continuing with the recipe. You're building flavors so it's not just a jumble of texture. Create that foundation of flavor, then you can set it and forget it.
So besides starting with quality ingredients, the real secret to a successful one-pot meal is truly the browning. It's crucial, even if you're planning to finish your one-pot meal in a slow cooker.
Then there's one more tip: Choose the right veggies (if applicable to your recipe). When it comes to vegetables, you typically should stick to the basics such as onions, carrots, celery, peas, green beans, potatoes — sturdy guys that you tend to have on hand and that are easy to get in the winter, since that's high casserole season.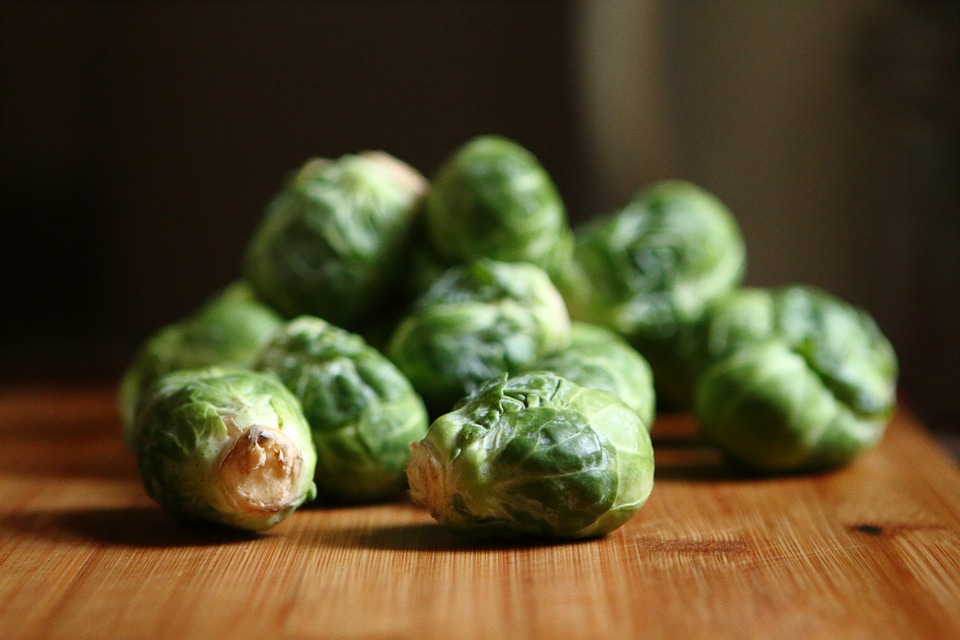 One-pot experts also suggest steering clear of vegetables like Brussels sprouts. These taste better when they are crispy, and one-pot cooking doesn't really lend itself to that. In general, casseroles are soft and creamy and comforting. They are the opposite of a salad.
So when choosing ingredients for a one-pot dish, choose things that you're OK with getting mushed together. Ingredients that don't do well in casseroles (besides those Brussels sprouts) are ones that depend on crisp textures to be good like lettuce and cabbage for example.
And speaking of things I'm OK with getting mushed together, here's a recipe that tops 'em all. Mush your cauliflower and macaroni with gouda cheese for one of the best one-pot meals ever (discovered on the Food Network site a long time ago)!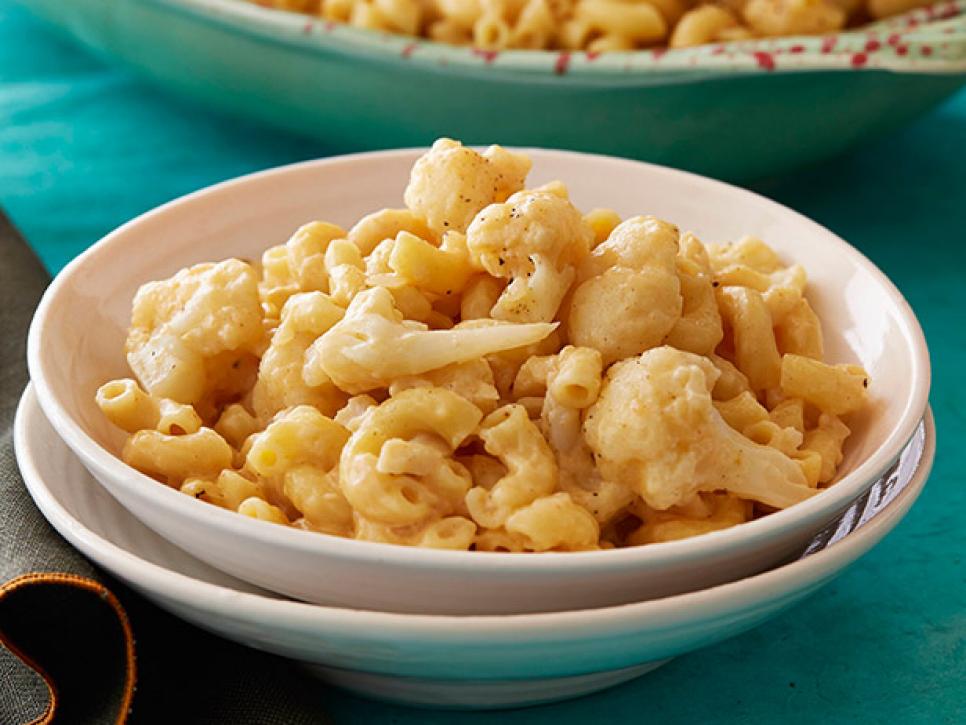 MAC 'N SMOKED GOUDA WITH CAULIFLOWER
Coarse salt
1 pound elbow macaroni or cavatappi (corkscrew-shaped pasta)
1 head cauliflower, cut into florets
1 tablespoon extra-virgin olive oil
2 tablespoons unsalted butter
1 small onion, finely chopped
3 tablespoons all-purpose flour
1/2 teaspoon cayenne pepper
1 teaspoon paprika
3 cups whole milk
1 cup chicken stock or broth
3 cups shredded smoked Gouda
1 tablespoon Dijon style mustard
Freshly ground black pepper
Bring a large pot of water to a boil. Add salt to season the cooking water, then add the pasta. Cook for 5 minutes, then add the cauliflower and cook for 3 minutes more or until pasta is cooked al dente and the florets are just tender. Drain well and return to the pot.

While the pasta cooks, heat a medium sauce pot over medium-low heat. Add the extra-virgin olive oil and heat with the butter until it melts. Add the onions and cook for 3 to 5 minutes to sweat them out and turn the juices sweet. Raise the heat a bit, then whisk in the flour, cayenne, and paprika. Whisk together until the roux bubbles up, then cook for 1 minute more. Whisk in the milk and stock and raise the heat a bit higher to bring the sauce to a quick boil. Once it bubbles, drop the heat back to a simmer and cook until the sauce thickens, 3 to 5 minutes.

Add the cheese to the thickened sauce and stir to melt it, a minute or so. Stir in the mustard and season the sauce with salt and pepper. Pour over the cauliflower and cooked pasta and toss to combine. Adjust the seasonings, transfer to a large platter, and serve.
Add Recipe to Cook'n
Sources:
www.wikipedia.com
www.cooklikejames.typepad.com
www.pixabay.com
www.foodnetwork.com

Alice Osborne
Weekly Newsletter Contributor since 2006
Email the author! alice@dvo.com