6 tools you can use to take Cook'n to the next level
Cook'n is the best recipe software on the market, but have you really proved that for yourself?  We want to make sure you've had the full Cook'n experience, so I put together a list of six tools you can use to take Cook'n to the next level.
If you have any questions about any of these tools, just send me an email or reach out to support@dvo.com
Cook'n Capture Plugin
If you're looking for new recipes, you might prefer looking for them through your web browser instead of through the Cook'n search portal.  That's why we invented the Cook'n Capture plugin.
Most users already know about this tool, and they love it!  However, if you've never used the Cook'n Capture Plugin, it is my honor to introduce it to you.
A plugin is like a mini software program that lives on your internet browser (instead of on your desktop).  A common example of this is an ad blocker.
When you download the Cook'n Capture Plugin, notice the small strawberry icon that appears in the top right corner (or at the top left for Safari).

That's my Cook'n Capture Plugin above.
The next time you're browsing the internet and see a recipe you want, just click that little strawberry, and you can instantaneously capture the recipe.  Cook'n doesn't even need to be open for this to work!
Oh yeah, and did I mention?  It's free!
The Cook'n Capture plugin is available on Google Chrome, Mozilla Firefox and Safari.  Get it right now at this link:
https://www.dvo.com/capture-plugin-info.php
Share to Facebook
This little-known feature is pretty nifty for our social network fans; you can share a recipe right to Facebook!  Once you've opened a recipe, simply click the Facebook icon.

As you can see in the picture, you can also post your recipes to Pinterest, Twitter, Google+ and over email.
Sharing with friends is remarkably simple.  The more you share, the more you cook, the more awesome recipes you'll find!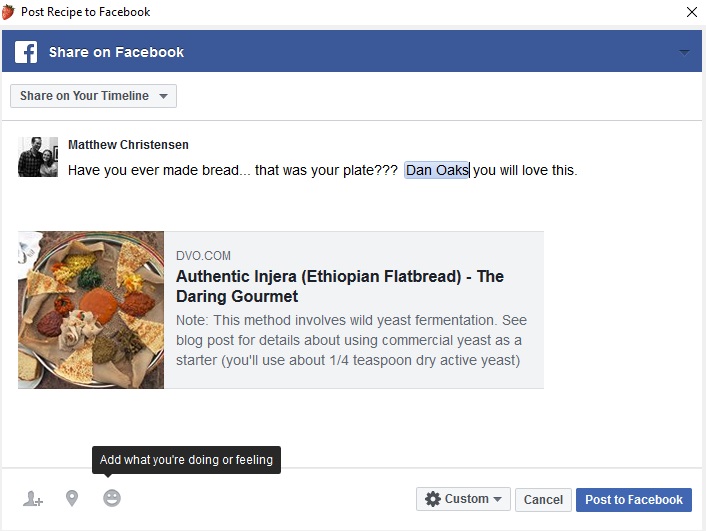 Trending Recipes
Bigger recipe companies have a board of "professionals" who meet regularly to decide what recipes their audiences might like.  That's pretty cool, but do you know what's even better? Try going directly to the thousands of people who have captured recipes online.  You can figure out exactly which recipes are the most popular!

This is now easier than ever.   Simply click or tap the "Now Trending" button above your Live Recipe Feed.  You'll be taken to a list of recipes that have been captured most during the day.  So with the click of a button, you'll be taken to the cream of the crop!
Menu planning
This tool is well beloved by two types of Cook'n users: people who like to budget their food expenses, and people who like to plan when they'll try out their nifty new recipes.
The Menu Planning tool is simple to use, helps decrease food costs, and will coach you through a variety of new recipes every week.
You can get some help with this awesome tool by watching the video at this link:
Shopping list
The shopping list is a loyal friend to the menu planning tool.  Once you've created a menu, simply click the "Generate shopping List" button.  Cook'n will generate a list of all the ingredients you need, and it will even organize it into different categories so that you waste no time at the shopping store.
This tool is powerful.  And with power comes responsibility.  Check out these videos below for help creating your own shopping lists, and feel free to send an email to tech support if you have any questions.
How to make and customize shopping lists:
https://www.dvo.com/newsletter/monthly/2011/august/cookntips.html
Demo videos archive
What more can Cook'n do for you?  How else can we play a role in your life?  Have you ever asked these questions? Exploring our demo videos might be the perfect way to get some answers.
This last tool is not a feature in the Cook'n app.  Rather, it's a feature of dvo.com that could turn your experience with Cook'n from a good one to an incredible one.  Cook'n is the best recipe software on the market, and it gets better the more you use it.
You can find our demo videos at this link:
https://www.dvo.com/video-demonstrations.php
Or, you can simply go to dvo.com, hover your mouse over "Support," then click "Video Demonstrations."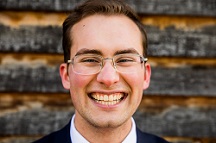 Matthew Christensen
Weekly Newsletter Contributor since 2018
Email the author! matthew@dvo.com