My Life Saver This Month
This has been a busy week for my family as we have been doing several last minute cleaning/preparations for our newest little one. Hopefully she will be here by the time you are reading this ;). One of the ways I have been preparing for the next chapter of our lives is by prepping freezer meals.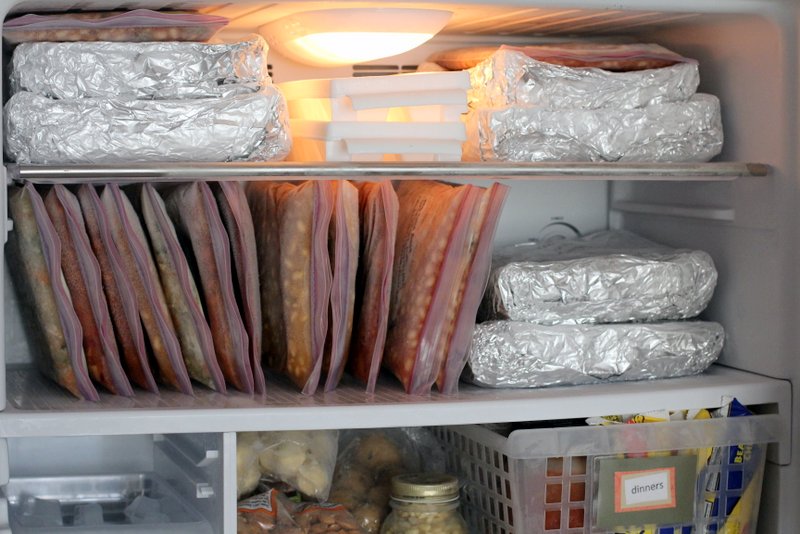 I wasn't always familiar with freezer meal cooking, but last year my sister convinced me to hop on board the freezer meal train- and I am totally in love! The concept behind freezer meal cooking is that you spend a few hours one day prepping several meals that can be stored in the freezer, so that you have easy and healthy meals ready to go whenever you want them! It makes the dinner prep hour so much easier because most freezer meals just require some thawing or minimal prep before you throw them in a crock pot or the oven. I love having freezer meals ready to go in my freezer because it makes it so much more convenient for me to have a healthy home cooked meal for my family on nights that are a little crazier. It also has saved us a ton of money because it's prevented us from picking up take out on those nights where dinner seems to be a last minute thought. Freezer meals have got your back ;).
For anyone who has never tried making freezer meals, here are a few tips I:
-Create a list of which meals you are making, and which ingredients you will need. Your Cook'n program can make this super simple if you used the meal planning feature. All your recipes can be kept in one spot and you can see exactly which ingredients are needed. See what you already have in your pantry and then create a shopping list of the items you will need to buy.
-Buy freezer Ziploc bags, tinfoil pans, Saran wrap, index cards and a permanent marker. Each recipe may be a little different, but you definitely want to have these on hand so that when you go to prep each meal you aren't left missing containers for your freezer meals. Index cards and a permanent marker are handy so that you can write the instructions (e.g. thaw overnight and cook on low for 6-8 hours) for each meal on the bag or on an index card that can be taped or wrapped with a pan. You definitely don't want to be scrambling last minute to find a recipe for the instructions when you're trying to heat up a freezer meal- it suddenly becomes much less convenient!
-Enlist a friend! Prepping freezer meals is so much easier (and fun!!) when you have someone in the kitchen to help you! Someone can do all the chopping while someone is cooking; and it makes it so much easier to get everything into a Ziploc bag if you have a helper to hold the bag wide open;). Just buy twice as many ingredients and you'll both end up with several meals in half the time! Many hands make light work;).
-Prep as much as you can the day before. Some recipes called for cooked chicken, ground beef, etc. If you cook this the night before (or cook it in a crock pot over night), you'll be saving yourself so much time the next day! Also, make sure you're starting with a clean kitchen. It's going to be a lot less motivating to spend the day prepping food in the kitchen if you are starting the day off with a sink full of dirty dishes!
-Set aside a lot of time. Even if you have chosen 8 recipes that seem rather simple, compiling that much food takes time, so plan accordingly! I think one of the best ways to use your time effectively is to double recipes or make several of one thing (e.g. breakfast burritos), because you end up saving a lot of time by condensing the work. Choose 5 good recipes and double them rather than making 10 individual recipes. Just rotate through your recipes each time so your family doesn't get tired of eating the same ones;).
-Rotate your freezer meals! There's little point in prepping all those meals if you don't use them! Be sure to included 1 or 2 in your weekly meal plan especially for those nights you know will be crazy with little time for dinner prep!
-Share the love! I am all about swapping good recipes. I have included 2 of my favorite freezer meal recipes I have tried- they are both seriously delicious! If you have any good ones I would love to hear about them!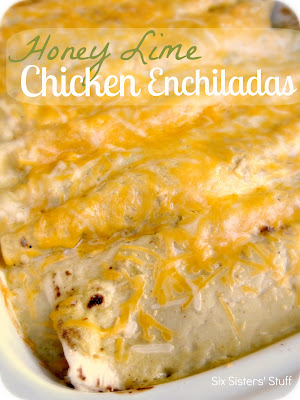 Add Recipe to Cook'n
Lasagna (I don't even like lasagna, but I love this recipe!)
Add Recipe to Cook'n
Good luck with your freezer meal prepping! :D
Sources:
www.sixsistersstuff.com
happymoneysaver.com
blog.3riversfcu.org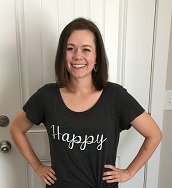 Camille Hoffmann
Weekly Newsletter Contributor since 2014
Email the author! camille@dvo.com
---
---
---