You've Never Seen Candy Corn Like This!
I have a confession- I actually am not a huge fan of Halloween. I'm not a fan of all the spooky, icky stuff, and it's just one more roadblock before Christmas haha;). It's just not my thing. Don't get me wrong- I love dressing my kids up and as a kid I LOVED trick-or-treating;). But there are other holidays I prefer;). However, I do love this time of year, which might explain my love of candy corn. It's tasty, it's colorful, and it's perfect for fall. Whether for eating or decorating, the color scheme of candy corn is fun and it's a perfect way to brighten up your home or dinner table.
I realize not everyone loves candy corn, but you're sure to love these decorations! I love these painted bottles- they are so festive and cheerful! And they would be fairly easy/cheap to make if you used recycled bottles from around your own home.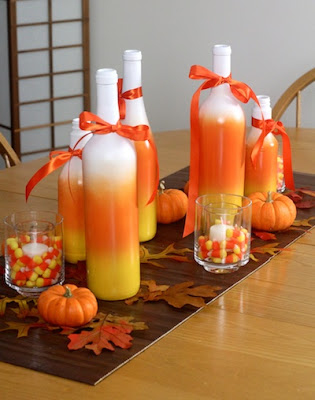 I've also seen several variations of the candy corn/candle centerpiece, and I think it's so fun! Though I would be sorely tempted to just eat the candy corn instead of using them to surround the candles;).
You could also wrap Styrofoam cones in colored yarn to make these darling giant candy corns.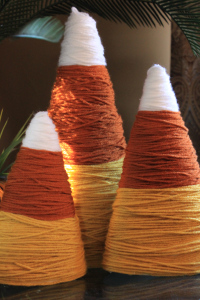 I imagine that is a project you could even have younger ones help with, or let them make their own! What a fun way to add some fall festivity to your kitchen or any room in your house!
Of course, we don't want to decorate with candy corn unless we can eat some too, am I right? ;) Here is a tasty recipe if you want a little more dessert to your candy corn!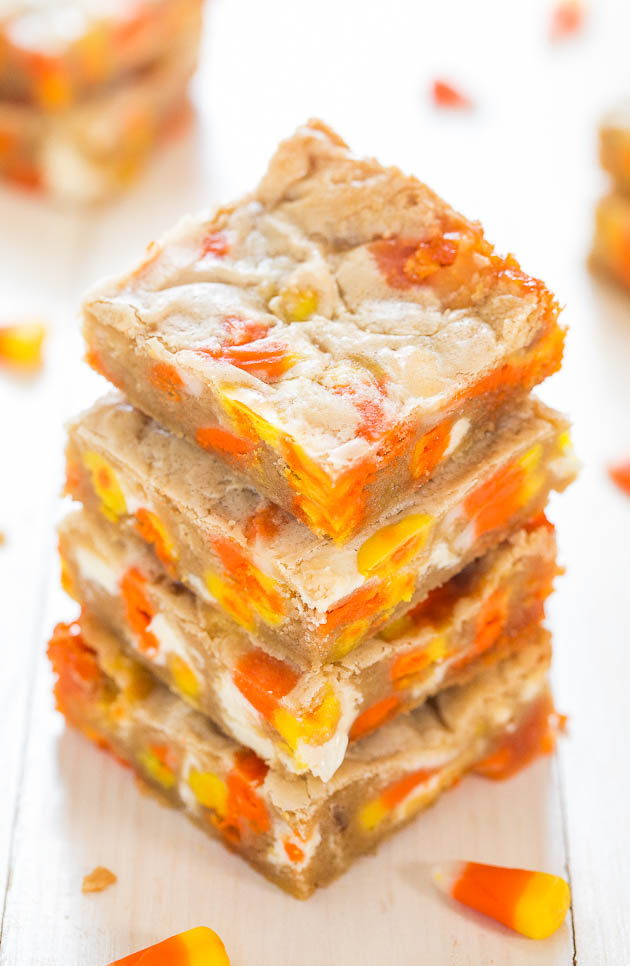 Definitely a fun way to eat your candy corn ;). If you're wanting to stick to the candy corn theme, but want to be a little more health conscious, here are a couple ideas! One is to layer pineapple chunks, mandarin oranges and whipped cream!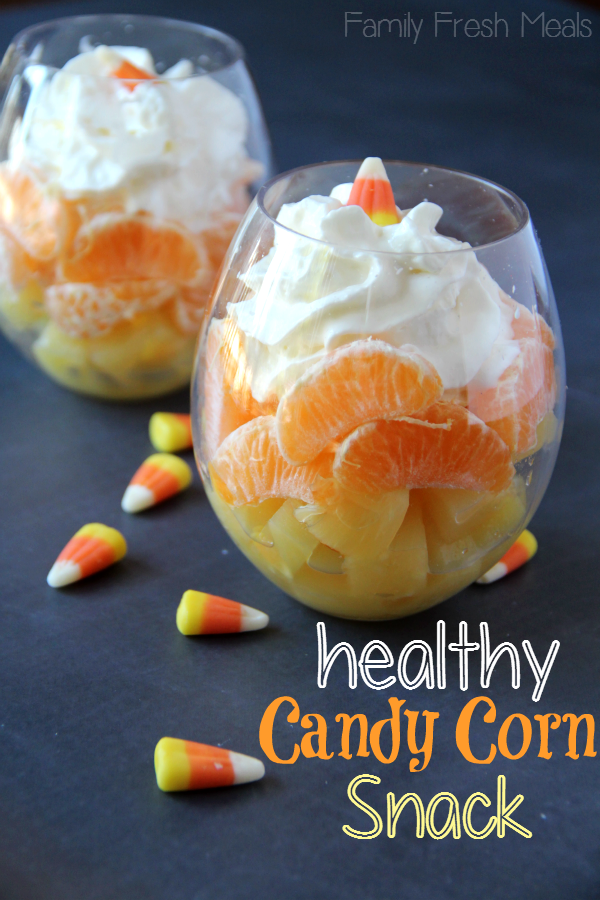 Ok, so it might not be all that healthy, but at least you're getting some fruit;). And I think any kid would love devouring it!
Here is another recipe that's sure to be a pleaser. I love that it incorporates the candy corn colors, but is hearty and savory! The perfect addition to any Halloween dinner!
Add Recipe to Cook'n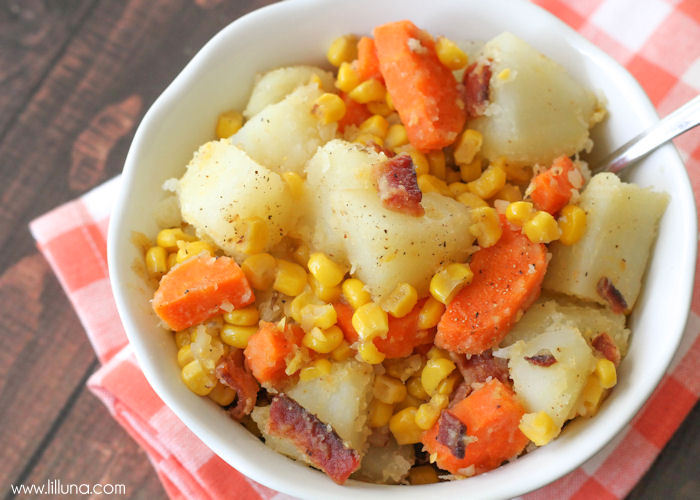 Do you like candy corn? Do you have any tasty recipe ideas that use candy corn or incorporate the colors? Share in the comments below!
Sources:
www.ashbeedesign.com/2011/10/candy-corn-centerpiece-with-help.html
danielleyarian.wordpress.com/2012/09/03/candy-corn-decorations
www.familyfreshmeals.com/2013/09/healthy-halloween-snack-candy-corn-fruit-cocktail.html
lilluna.com/candied-corn-medley
www.averiecooks.com/2014/10/candy-corn-and-white-chocolate-blondies.html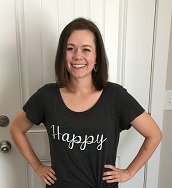 Camille Hoffmann
Weekly Newsletter Contributor since 2014
Email the author! camille@dvo.com
---
---
---