Your Rice Cooker Can Cook MORE Than Rice!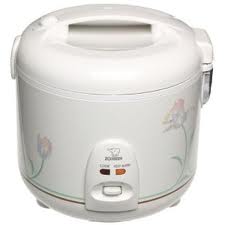 Ariel Knutson, part of the BuzzFeed.com staff, shared this information: A standard electric rice cooker is designed to bring rice to a boil, sense when it needs to reduce to a simmer, then lower the heat again to keep rice at serving temperature without overcooking it.
That may sound like a very smart little machine, but YOU ARE SMARTER. You can trick the thermostat (just press "Cook" again) and manipulate that nonstick cooking surface to do whatever you want!
It takes a little experimenting, but it's worth the experimentation, especially for people who don't have a full stove or who would like to avoid using the oven when summer heat hits us. Put a bunch of ingredients in there and give it a go. Melt a little butter, add onions or shallots, and use it the same way you might a large Dutch oven. Just know that the heat doesn't get very high.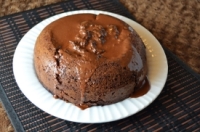 Ariel says Mac & Cheese, Chocolate Lava Cake, Pomegranate and Quinoa Salad, Cheesy Jalape?o Bread, Black Bean Chili, Poached Pears, Lemon Risotto with Shrimp, Mahi Mahi, Steel Cut Oats and Fruit, Balsamic Dijon Chicken with Farro and Mushrooms, Banana Bread, Wheat Berry Salad? Her list went on and on.
Well, if you're interested in experimenting with this idea (I am and will report back), let's start with something basic that we all know and love: the Banana Bread. And BTW: If you do try this out and it works for you, why not create a chapter in your Cook'n Recipe Organizer and start collecting recipes that work well with this technique? Meanwhile, here's the recipe. Good luck and good cooking!
---
Rice Cooker Banana Bread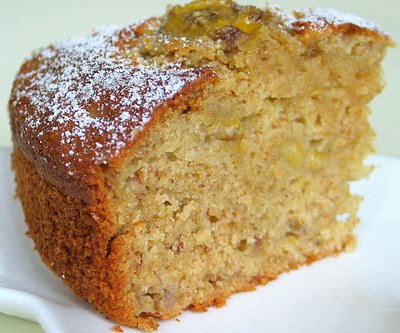 Easy to make, this moist bread made in your rice cooker will become a family favorite!
Ingredients:
1 1/2 cups
flour
3/4 cup

sugar

**
2 teaspoons
baking powder
1/2 teaspoon
baking soda
1/2 teaspoon
salt
1 cup

mashed ripe

banana

(2 to 3 medium)
1/3 cup

softened

butter
1/4 cup
milk
1
egg
canola oil, for coating inside of rice cooker pot
Directions:
**For extra sweetness, substitute a portion of white sugar for an equal amount of packed brown sugar. Or, add 1/2 tsp. of vanilla extract along with the wet ingredients.
In a large mixing bowl, combine the flour, sugar, baking powder, baking soda and salt. Whisk until the ingredients are well mixed.
Next, add the bananas, butter, milk, and egg. These should be mixed until the batter has a uniform and thick, creamy consistency. If you own an electric mixer, let it do the work (low setting recommended). If not, the bananas and butter may give you some difficulty when hand-mixing it. To make things easier, make sure you let the butter soften long enough beforehand. Also, if you put the bananas into a plastic freezer bag, you can make sure they're well-mashed without making a huge mess.
At this point, you can stir in any other ingredient you may want, like chopped nuts or a bit of dried fruit. Feel free to try out your own variations on the recipe!
Before pouring the batter into the rice cooker's pot, remember the most important step! Coat the inside of the pot lightly with cooking oil. Paper towels help to spread it properly. Otherwise, the banana bread will stick to the inside as it cooks.
Now simply pour the batter evenly into the pot and start the cooker. I use the same settings as when I make rice. On my rice cooker, the bread isn't done after just one cycle, so I let it run twice, though this could vary based on your rice cooker. With mine, I have to allow the cooker to cool down for a few minutes in between cycles, as it won't start again right away.
That's it! After it's done, pop the bread out onto a serving tray or plate and enjoy!

Recipe formatted with the Cook'n Recipe Software from DVO Enterprises.
---
Sources:
www.dhammastudy.com
www.buzzfeed.com
---


Alice Osborne
Weekly Newsletter Contributer since 2006