Move from Ho-Hum Dressings to WOWEE Dressings!

Why cover your healthy and flavor-packed greens with a tired old sauce? With an assortment of oils and vinegars, you can design your own salad dressing recipes that will move your dressing choices from ho-hum to WOWEE!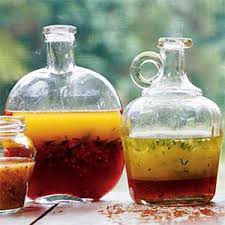 Vinaigrettes are the WOWEE factor I'm talking about. Now we have far more choices than just the corn oil and cider vinegar that used to be the mainstay of the vinaigrette bottle. Rich, luxurious oils, smooth, mellow vinegars are what we have to choose from today.
At its simplest, vinaigrette is a mixture of oil, vinegar, salt and pepper. The one rule followed when making a vinaigrette was to use three parts oil to one part vinegar. But that rule is being successfully broken over and over thanks to such wonderful ingredients to choose from now. Wine, balsamic, rice, and herb vinegars are what we're talking about here.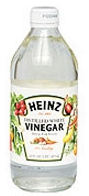 Distilled vinegar, the vinegar many people usually think of when talking vinegar, is the most common household variety. It has a strong acetic acid taste and nothing else. Harsh and highly acidic, it is invaluable for pickling, less useful for salads.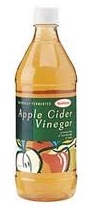 Cider vinegar tastes unmistakably of its apples of origin. Its distinctive flavor can overpower all but the strongest oils.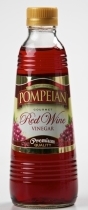 Wine vinegars make up the widest variety of salad dressings. Cabernet Sauvignon vinegar is so good that every salad addict ought to own a bottle. A bit gentler than the reds, white wine vinegars are good choices as well.

Rice vinegars, brown or white, are light, pleasant and mild, good with delicate greens and quiet oils. The brown variety is sweet, as well.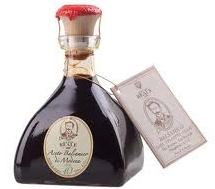 Balsamic vinegar, is made from grape must. By law, it must be aged for at least 10 years in a series of wooden kegs. It is a splendid rich, red-brown, semisweet vinegar that can be sipped from a spoon. Professional chefs turn to balsamic vinegars over and over again.
Herb vinegars are extremely popular and really delicious. Serious home cooks are often found making their own herbed vinegars. I have a neighbor that gives bottles as Christmas gifts every year.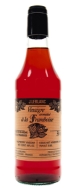 Fruit vinegars are becoming popular, too. Raspberry is one that is showing up more and more over spinach salads.
Most chefs suggest olive and sesame oils as bases for balanced vinaigrettes. They advise we keep our oils in dark bottles, out of direct light, and even in the refrigerator, if possible.
What you ideally want when turning to a vinaigrette dressing, is a combination where the oil and the vinegar complement each other, the greens they cover, and the rest of the meal. A little experimenting with oil and vinegar can be fun and a taste adventure.
Finally, here are a couple creative ideas for highly customized vinaigrettes:
Add a little Dijon mustard--it helps thicken and stabilize a vinaigrette. Just a little goes a long ways, though. In small amounts, it doesn't make the dressing taste mustardy, but adds a savory, spicy depth.
Experiment with the juice of lemons, limes, oranges, or grapefruit. They can replace all or part of the vinegar, with excellent results. You get a clean, fresh taste from citrus.
---
Sources:
www.keyingredient.com
www.foodservicedirect.com
www.curlynikki.com
www.articles.washingtonpost.com
www.gourmetsleuth.com
www.theadventuresoflesalina.com
www.thebaldgourmet.com
www.athenafoods.com
www.theperfectpantry.com
www.thekitchen.com
---


Alice Osborne
Weekly Newsletter Contributer since 2006