Free e-Book On Homemade Cleaners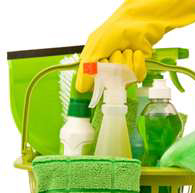 I have written about one of my favorite sites, Tip Hero, (TipHero.com) on a number of occasions. This site is filled with wonderful money saving tips on everything from sports to insurance to food and electronics and more. If you want to save money, this site will give you numerous ways to do it.
I particularly like their quick food ideas, such as the one below:
"Before cutting your lemons or limes, put them on your counter and roll them back and forth, applying heavy pressure with the heel of your hand. This will help break down the lemon (and limes), and make them easier to juice. Use a tool like a citrus reamer to get out more juice than you could squeeze with your bare hands".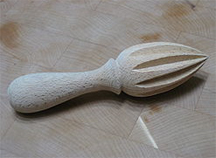 In case you don't know what a "citrus reamer" is, this picture may help:
Cut your lemon or lime in half and poke the pointed end into the core of the lemon, or lime, and twist. This little utensil strips every bit of juice out of whatever you are juicing! You may get a reamer for any price from $2.50 to $28 and up. I've even seen plastic ones at the dollar store.
Along with great tips, Tip Hero offers free e-books from time to time. The one currently being offered has to do with making your own homemade cleaners. I know, you are probably thinking, who has time for that? You may be surprised how little time it takes and how much money you end up saving by making some of these products yourself. Try them out and let me know what you think. Worst case scenario, you will be prepared to do some of these things should you ever not have access to a store.
You may download this booklet for free by going to: TipHero.com