6 Clever Meals from Canned Soup and Boxed Mac & Cheese
Aunt Annie cooked mostly from scratch. But every once in awhile she'd have to resort to convenience foods for dinner due to an extra busy day - we can all probably relate. She was such a creative cook - she knew how to jazz up store-bought foods (pantry items) with her special touches that made them taste very "homemade."
Besides being a creative cook that could turn ho-hum pantry items into truly noteworthy dishes, she was very modest. We'd ooh and aaahh over something we thought was amazing and she'd always reply with "Oh, this is something I found in my Better Homes and Garden Cookbook," or "This is Cousin Ruby's recipe," or "This is straight out of Taste of Home Magazine," or... She never took credit for any of the meal magic she worked. But we all knew better - the most fantastic recipe in the world can flop in the hands of a so-so cook. Nope - Aunt Annie was a true dinner diva and we were in awe.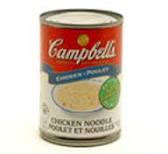 And two of her favorite pantry items that she could do wonders with, were canned soups and boxed macaroni and cheese. Here are some of her family-tested answers to "What's for dinner on this super busy day?":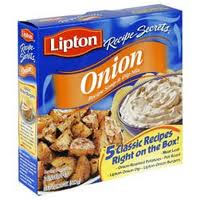 For extra pizzazz, add an envelope of onion soup mix to canned split pea soup. The flavor is terrific.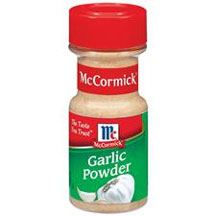 Stir in 1/4 teaspoon of garlic powder to canned cream of mushroom soup, then add any veggie leftovers you might have on hand. Leftover rice gives this dish extra character as well.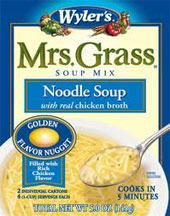 To dried chicken noodle soup mix, add about 1 1/2 cups of frozen peas and carrots plus a can of vegetable soup. This is a hearty soup that goes really well with sandwiches.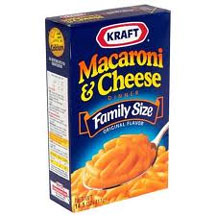 Give your standard boxed macaroni and cheese a new life. Make it according to the directions on the box, then add a can of Italian-style stewed tomatoes and any leftover cooked sausage or ground beef. Aunt Annie would also top the whole thing with about a cup of grated Cheddar cheese.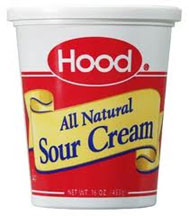 Adding a dollop of sour cream to your boxed mac & cheese when finished putting it together. This makes it even creamier and gives it a little zip.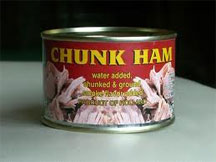 Finally, prepare boxed macaroni and cheese according to directions, and when it's done, stir in a small can of chunky ham, or add any leftover ham (diced) you have. This is an effortless entree!