Gratitude for 2020
We're nearing the end of 2020, and I think all of us can agree- what a ride, right??
I've heard a lot of jokes about how people would like to just "re-do" 2020, or at Daylight Savings Time we should just skip the next couple months and get straight to 2021. Overall, lots of feelings of being so done with 2020!
But November is a month of gratitude- the perfect time to reflect on the year and find things to be grateful for. It may be harder for some than others, I think as you sit down and really think through the past year, there are a lot of things to be grateful for! Here are some of the things I can't help but appreciate:
Beautiful fall. Fall is my FAVORITE time of year. I love the beautiful colors and the chill in the air- and I feel that sometimes in Utah the weather just decides to skip fall altogether! But this year has had plenty of beautiful, sunny crisp days, perfect for walking- not too hot and not too cold. It's been a spectacular season!



Santaquin Canyon's closure. A couple years ago, there was a huge mudslide in Santaquin Canyon as a result of all the summertime fires. It destroyed the road and so the canyon has been closed in the meantime. It's actually been a HUGE blessing this year for my family, because foot traffic is still allowed for a good mile up the road, and so we've had a beautiful place we can use to get out of the house even in the midst of a pandemic. And because it's up the canyon, it's beautiful and a great recharger for the soul! Our favorite nature spot.



More time for projects. With all the extra time we had in March and April, we were able to finally put in our garden space. We've slowly been working on our yard for a few years, but this year we had the money and the time to make some serious progress! We've also been working on finishing the basement. It's not quite finished, but it's getting really close!



The start of new traditions. Because of the extra time we had, our family started a new weekly tradition. We rotate through each child for a "cooking day". They choose a meal, side, and dessert and they get to make it one-on-one with me. It's something they have come to REALLY look forward to, and it's been a great way for me to make sure I'm spending some quality one-on-one time with my kids.



Dave Ramsey and Insurance. If you saw my article a couple weeks ago, you know that our house flooded on 3 floors! While it was definitely an inconvenience, we have been following Dave Ramsey's baby steps and so we were easily able to pay the $1,000 deductible. And I'm very grateful for insurance that will cover the rest!
Living in the United States of America. This has been a pretty heated year with elections. But I still count it a blessing to live here. The fact that we get to even HAVE elections, that we have the opportunity to vote. It's a huge blessing that I definitely don't take for granted. I love the Constitution and I love my country!
There are also so many daily/small things that have me filled with gratitude.

Sunshine- don't underestimate the power of good ol' Vitamin D!
Exercise- My mental health saver!
Therapy- Multiple people in my family have been able to have therapy sessions this year and it's been a real game-changer. Grateful for good therapists!
Modern Medicine- For everything from strep throat to depression, I'm grateful we have modern meds!
Food storage- we didn't run out of toilet paper! Or flour. Or yeast. Or all the things that seemed to be out of stock this year!
Costa Vida- sweet pork nachos make everything better. Actually, queso really makes everything better :).
Books. Nothing like losing yourself in a good story. Or improving yourself with a really good personal development book.
The Church of Jesus Christ of Latter-Day Saints- my beliefs and my Savior have made this year (and every year!) so much better than what it would be otherwise. It gives me peace, no matter what is going on in the world.
As tricky as this year has been to navigate at times, overall I'm so grateful for the growth my family has experienced. We've been very blessed in many ways, and I would be ungrateful not to recognize that. This year has been one for the books for sure!
What blessings from 2020 are you grateful for? I'd love to hear you share them in the comments below!
Sources:
https://cakebycourtney.com/apple-cider-donut-bundt-cake/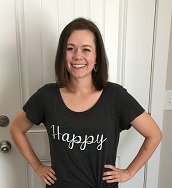 Camille Hoffmann
Monthly Newsletter Contributor since 2014
Email the author! camille@dvo.com
---
Subscribe to Cook'n Premium and get newsletter articles like this each week!