Tips for Making that Favorite Holiday Meal Staple
Mashed potatoes are a favorite holiday meal staple and are incredibly simple and satisfying to make. However, there are a few things to consider before you start mashing. Here's what you need to know about making applause-worthy mashed potatoes, from choosing the best spuds to how long to boil them:
First, the best mashing spuds (according to professional chefs) are:
YUKON GOLD, the ideal mashing potato. It has a natural buttery taste and dense texture. It's rarely grainy or watery and is easy to cook to a perfect creamy consistency.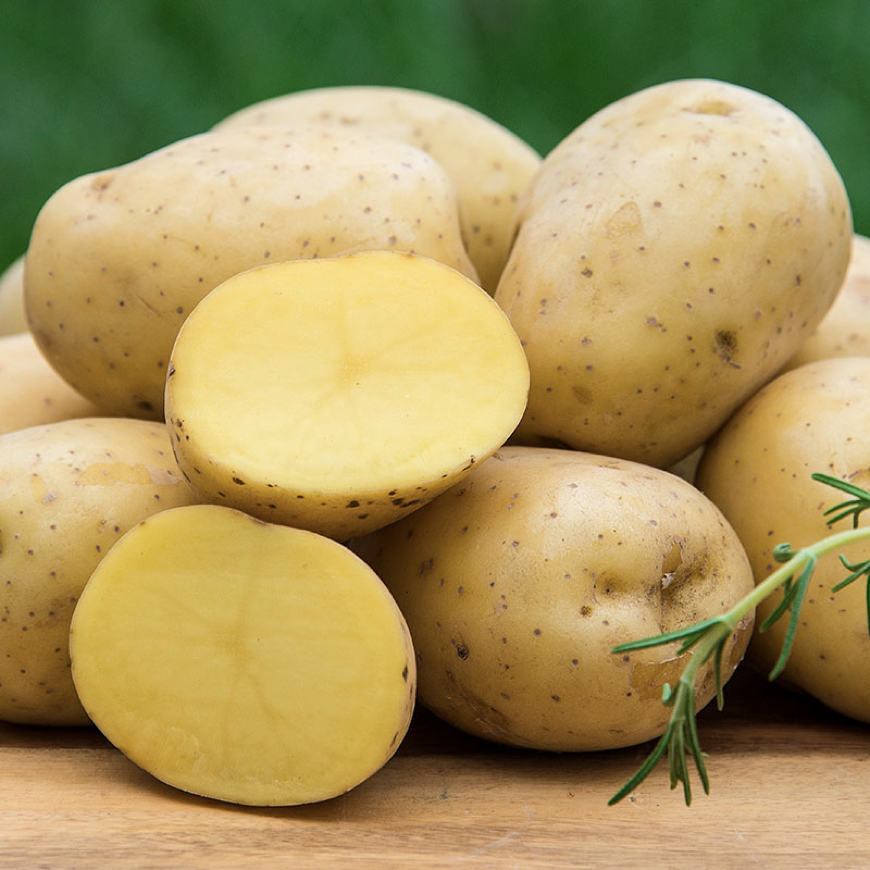 RUSSET, the most common choice for mashing, is extremely starchy. This means they absorb lots of water. When prepared correctly, the russets turn out a delightfully light and fluffy product. However, it's easy to whip them too hard and turn them into a paste-like concoction.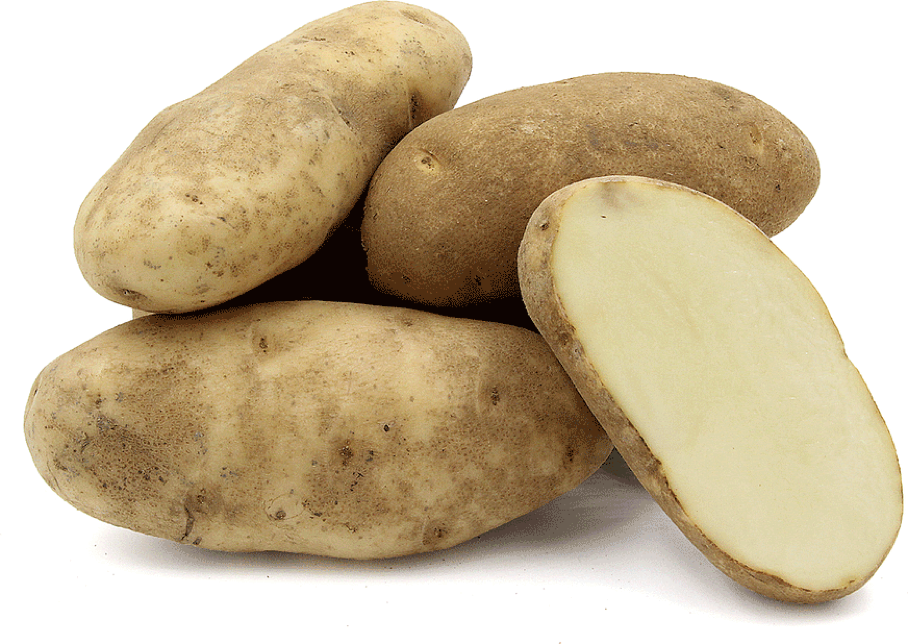 The experts at
www.myrecipes.com
say "In an ideal world, all mashed potatoes would be made with a blend of Yukon golds and russet potatoes. If you must choose one, however, we recommend stocking up on just Yukon golds for mashing. Save your russets for baking."
That said, here's My Recipes favorite mashed potato recipe. It includes xanthan gum. You'll find this with the gluten-free baking mixes and flours; it's available in most supermarkets these days. You can get semi-close results with cornstarch, but the spuds won't be quite as creamy.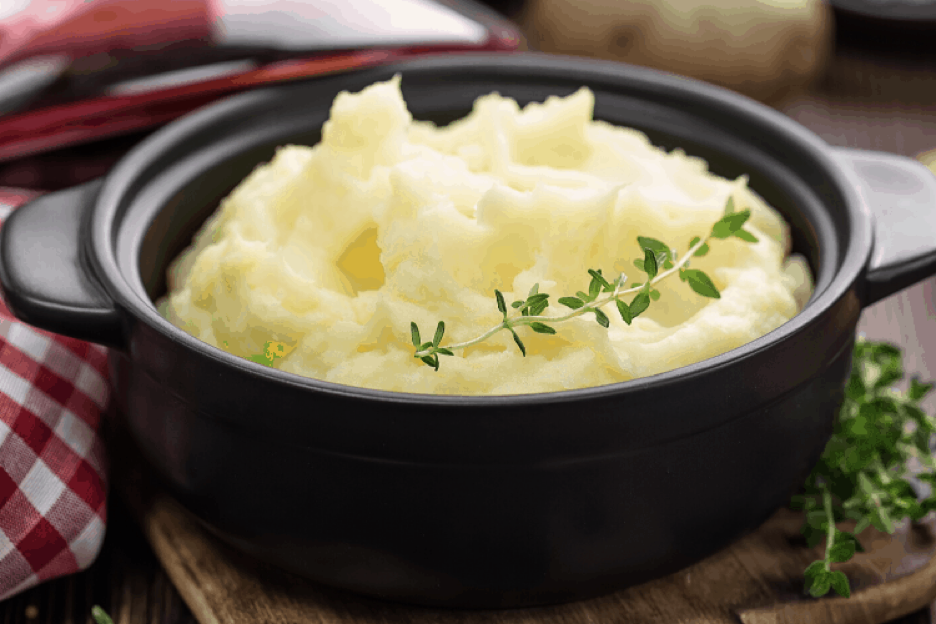 Creamiest Mashed Potatoes
Serving size:
9
Calories per serving:

197




Ingredients:
3 to 4
pounds
Yukon Gold
potatoes
1/2
cup
fat free
milk
1/2
cup
nonfat
milk
powder
1
cup
unsalted
chicken stock
1/2
cup
unsalted
butter
1/2
teaspoon
xanthan gum
1 1/4
teaspoons
kosher
salt
1/2
teaspoon
freshly ground
black pepper
1
clove
(large)
garlic
grated on a microplane grater
Directions:
1. Place potatoes in a Dutch oven. Cover with cool water to 2 inches above potatoes. Bring to a boil; reduce heat, and simmer 15 minutes or until very tender. Drain.
2. Pour fat-free milk into Dutch oven; gradually whisk in powdered milk. Heat over medium heat until warm (about 2 minutes), stirring constantly with a whisk until powder dissolves and mixture is slightly thickened. Remove from heat.
3. Mash potatoes or press potatoes through a ricer into pot with milk mixture. Cover and keep warm. (There's no need to stir together yet; you can leave it as is.)
4. Combine stock and butter in a small saucepan; cook over medium-high heat until mixture simmers and butter melts. Remove saucepan from heat; whisk in xanthan gum until mixture is thick and emulsified.
5. Pour stock mixture over potato mixture; sprinkle with salt, pepper, and garlic. Stir well to combine. Serve soon for creamiest results.
6. VARIATION Spinach-Feta Mashed Potatoes: Prepare master potato recipe, reducing butter to 3 tablespoons and salt to 1 teaspoon. Thaw a 10-ounce package frozen whole-leaf spinach; squeeze super-dry in a clean kitchen towel. Stir spinach and 2 ounces crumbled feta cheese into potatoes.

Recipe formatted with the Cook'n Recipe Software from DVO Enterprises.
Add Recipe to Cook'n
Second, length of boiling time. How long you should boil potatoes prior to mashing depends on how large the potatoes (or potato pieces) are. Some people prefer to boil their potatoes whole, while others prefer to cut the vegetables into pieces before boiling.
If you're opting to cut your potatoes into cubes first, you can probably get by with about 15 minutes in boiling water no matter what size potato you started with.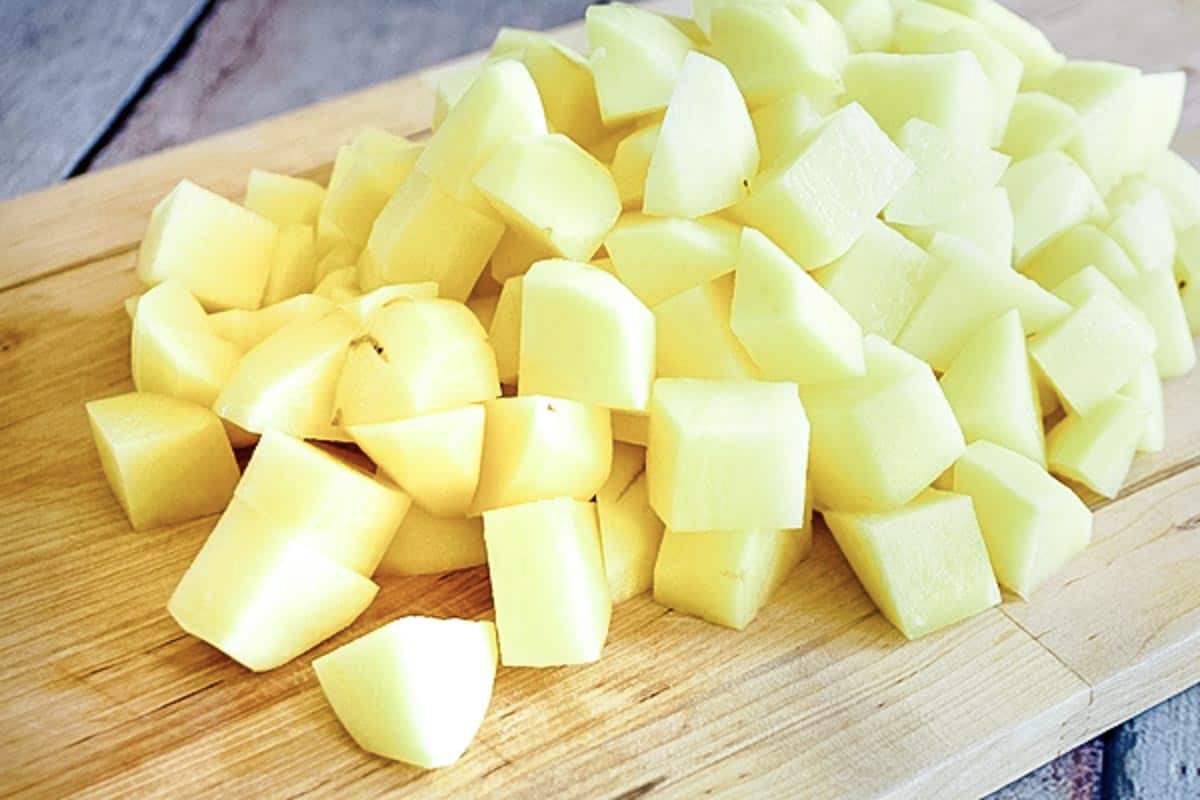 While there's not a set amount of boiling time you can always count on, a good rule of thumb is to make sure they're cooked all the way through. To test this, pierce a potato with a fork. If the fork easily slides all the way through to the other side, it's thoroughly cooked.
Finally, if you're not interested in using the above recipe, you might want to seriously consider a tried-and-true mashed potato success tip, related to boiling, from My Recipes contributor, Stacy Ballis. She says, "The most important mashed potato trick I have learned is to cook the potatoes in salted milk.
"Potatoes are little sponges. They absorb liquids brilliantly, which is why they mash so well. But when you boil them in water, the liquid they are absorbing is just that, water, which can make for a less flavorful mash. By boiling the potatoes in salted milk, they are absorbing creaminess and seasoning, which makes them inherently more flavorful.
"Plus, they release their starches into the milk, thickening it naturally. Once drained, the potatoes often don't need more than butter and some salt and pepper for a perfect mash. But if any liquid is needed, you have hot starchy milk at the ready to blend into your potatoes beautifully."
Sources:
www.gardensalive.com
www.store.jacksfoodland.com
www.happymoneysaver.com
www.hellskitchenrecipes.com
www.makeandtakes.com

Alice Osborne
DVO Newsletter Contributor since 2006
Email the author! alice@dvo.com