Meal Plan for Hosting Weekend Guests
The bad news is that we recently moved away from a group of very dear friends and we miss them terribly. The good news is that we moved to a beach city in California, where everyone wants to come visit!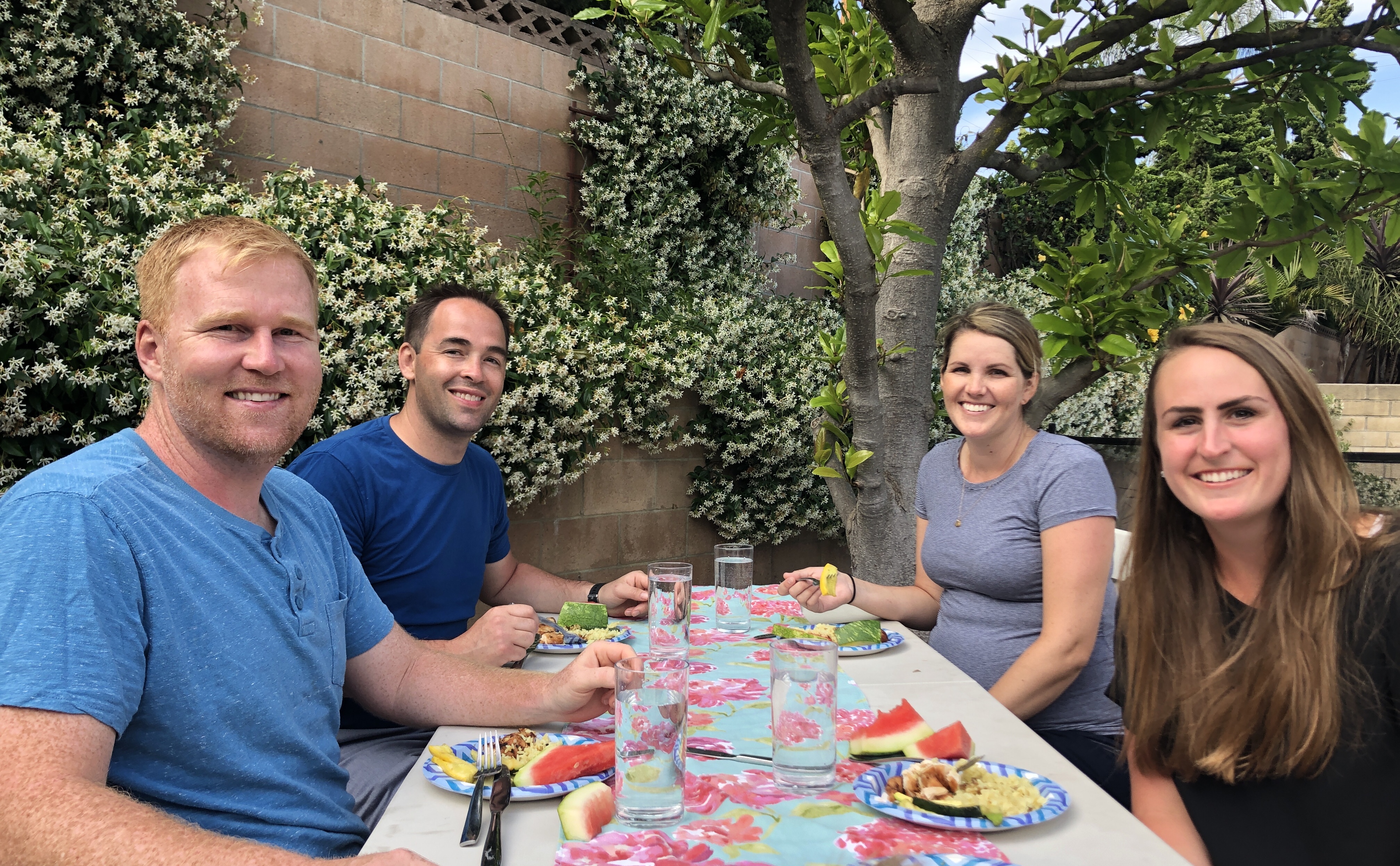 I am so eager to have family and friends who know and love our children come stay with us, but the idea of feeding a large group meal after meal is a bit intimidating. I am determined not to let food get in the way of quality time spent together, so I have brainstormed a baseline meal plan for groups that I can adjust as needed. I saved it as a file in Google Docs, so whenever we have guests, I have my meal plan and shopping list ready to go. Of course, I can sub things out and make changes accordingly, but having a baseline gives me peace of mind!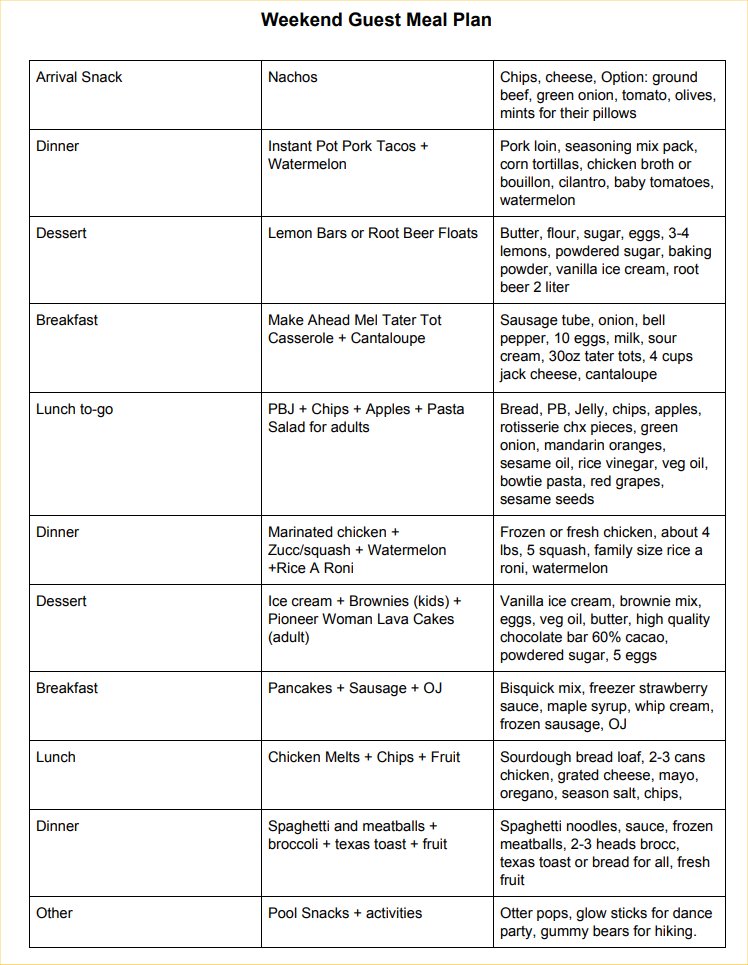 You'll notice I have an arrival snack listed here too! I like to have nachos, mozzarella sticks, or a cheese plate ready upon arrival. Travellers get hungry! I also note a few supplies at the bottom that I like to have on hand for the visit. Adding them to my shopping list just helps me stay organized.
Something to think about when having guests is how often you will be out and about. We have plenty of days when we are all at the beach and need a packable lunch, or plan to pick up a pizza on the way. If we're not at the beach, then we're probably out back in the pool, so a grilled lunch or dinner is a good idea for those days so I don't feel like a slave in the kitchen! My goal when I have company is to prepare as much ahead of time as possible, and enjoy my friends while they are here. I also think it's fun to work in the kitchen with my friends, so think of some jobs ahead of time that could be good to put them to work! I like having company cut fruit, set the table and whip cream! If they are staying for a full weekend or longer, I don't have any qualms about them helping clear the table and do the dishes with me too. We're all in it together!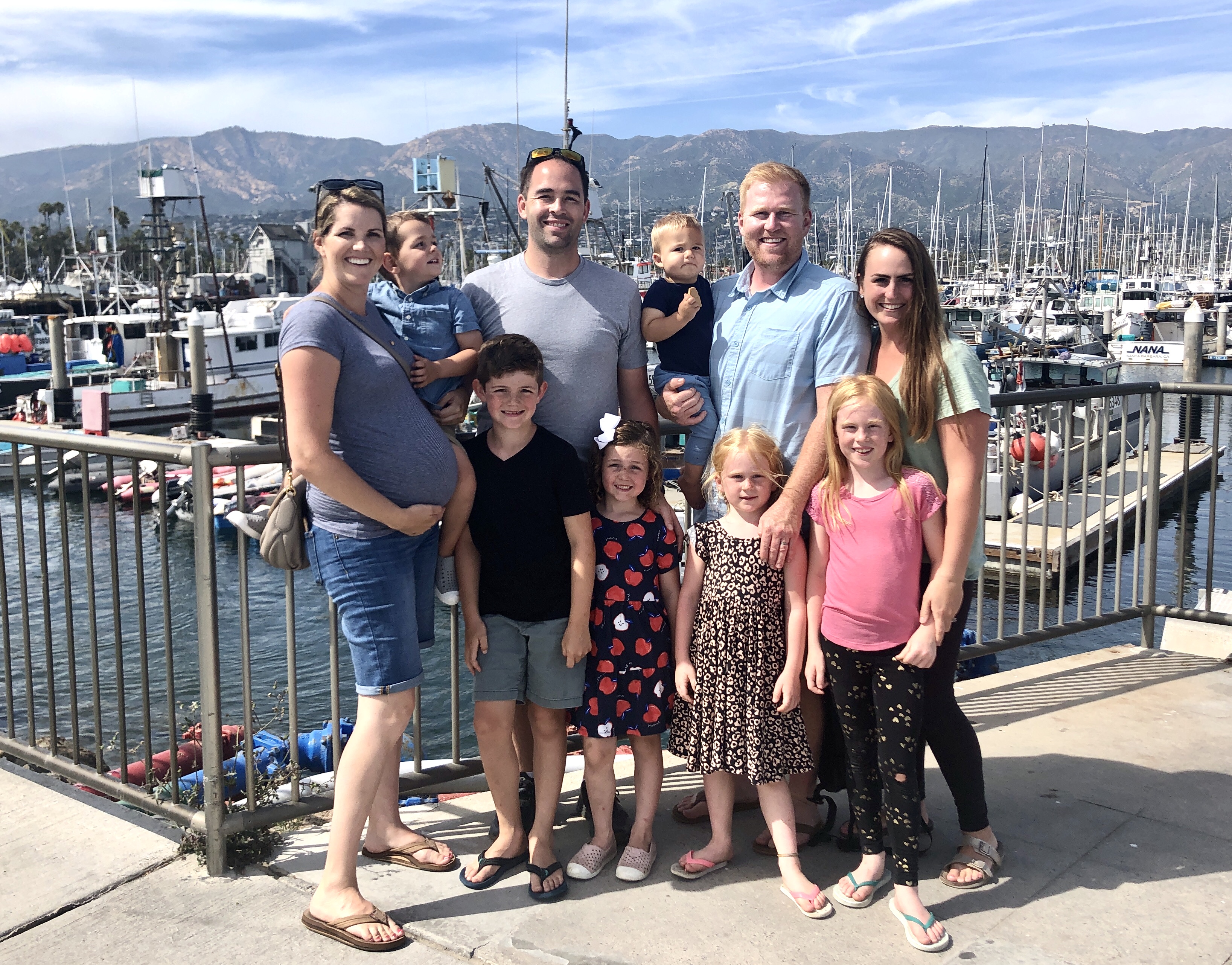 This plan frees up so much mental space for me! Even if these aren't your favorite meals, or don't seem suitable for your group, consider making a baseline meal plan of your own! It will make having friends and family over infinitely more fun and less stressful!
Sources:
https://www.amazon.com/Worst-Scenario-Survival-Handbook-Junior/dp/0811860655
https://cdn.shopify.com/s/files/1/0300/1545/files/Raddish_TableTalk.pdf?5404929001244233867
https://www.parenttoolkit.com/health-and-wellness/news/nutrition/make-family-dinners-a-reality-family-dinner-shortcuts-for-parents

Stefanie Hathaway
Monthly Newsletter Contributor since 2016
Email the author! stefanie@dvo.com
---
Subscribe to Cook'n Premium and get newsletter articles like this each week!