Move Over Almond Milk--Oat Milk Is the New Boss!
There is a new milk taking the limelight in coffee shops and the non-dairy milk section of the grocery everywhere. It's creamy, it's rich, it's full of fiber and other important nutrients—it is oat milk and it's here to stay.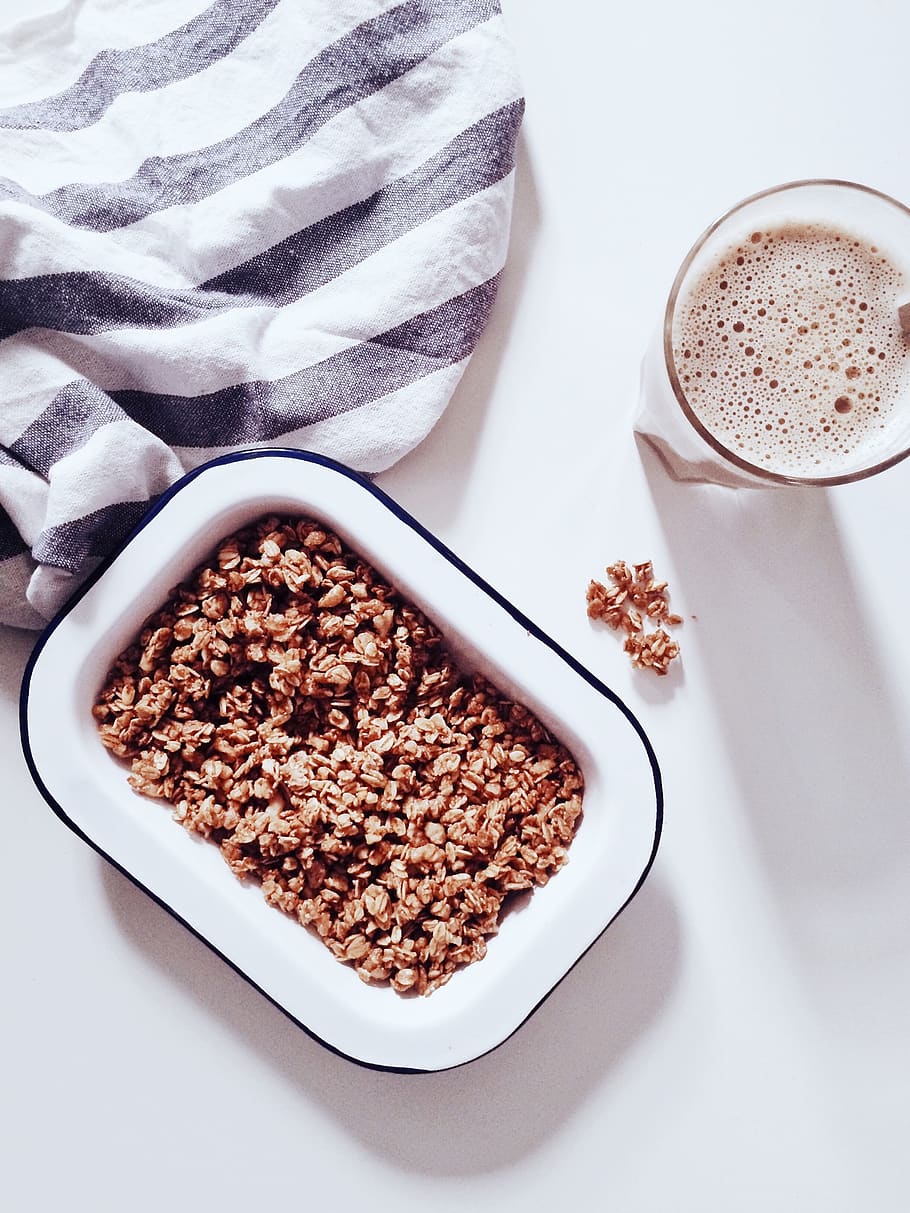 Very Allergen Friendly

Oat milk is becoming really popular for many reasons--perhaps first because it is great for someone with dietary restrictions or food allergies because it is naturally free of dairy, lactose, soy and nuts. Notice I didn't say gluten--that is because while oats are naturally gluten free, they are most often processed right alongside products that contain gluten so make sure you do your research and read labels to make sure it is certified gluten-free if you have celiac disease or are sensitive to gluten. Or of course you could make your own (we'll talk about how in just a moment) so you can control exactly what ingredients you are putting in so it is safe and suitable for you.
How Does It Compare Nutritionally?

Compared to the other non-dairy milks, such as almond or rice milk, oat milk typically has a bit more protein and fiber. But it does tend to have more carbs and calories than other plant-based milks--about 100 calories per serving, depending on the brand. Make sure you try and get the unsweetened version if you are worried about keeping your carbs lower--they have some versions with added sugar, and some different flavored varieties which almost always contain added sugar.
Like other kinds of plant-based milk, store-bought oat milks usually include added calcium and vitamin D for bone health, along with vitamin A and riboflavin.
If you avoid dairy and are on a low-carb diet, stick with almond. But if you have a nut allergy, or just want a thicker, creamier addition to your morning oatmeal or coffee, you should give oat milk a go. 
What Can I Use it For?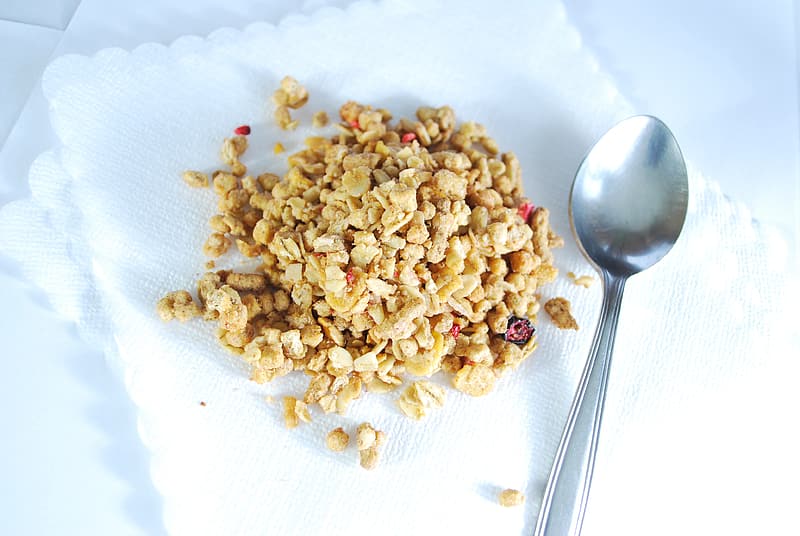 Oat milk is really delicious in oatmeal or porridge, poured into your morning coffee, or even used in beauty products, like to make homemade face masks or poured into your bath. Oats are extremely nourishing so this would be a great addition to a bath.
My kids have been loving it with their Cheerios for breakfast lately. It is really a great tasting "milk" poured over cold cereal or granola. It is also a great addition to smoothies.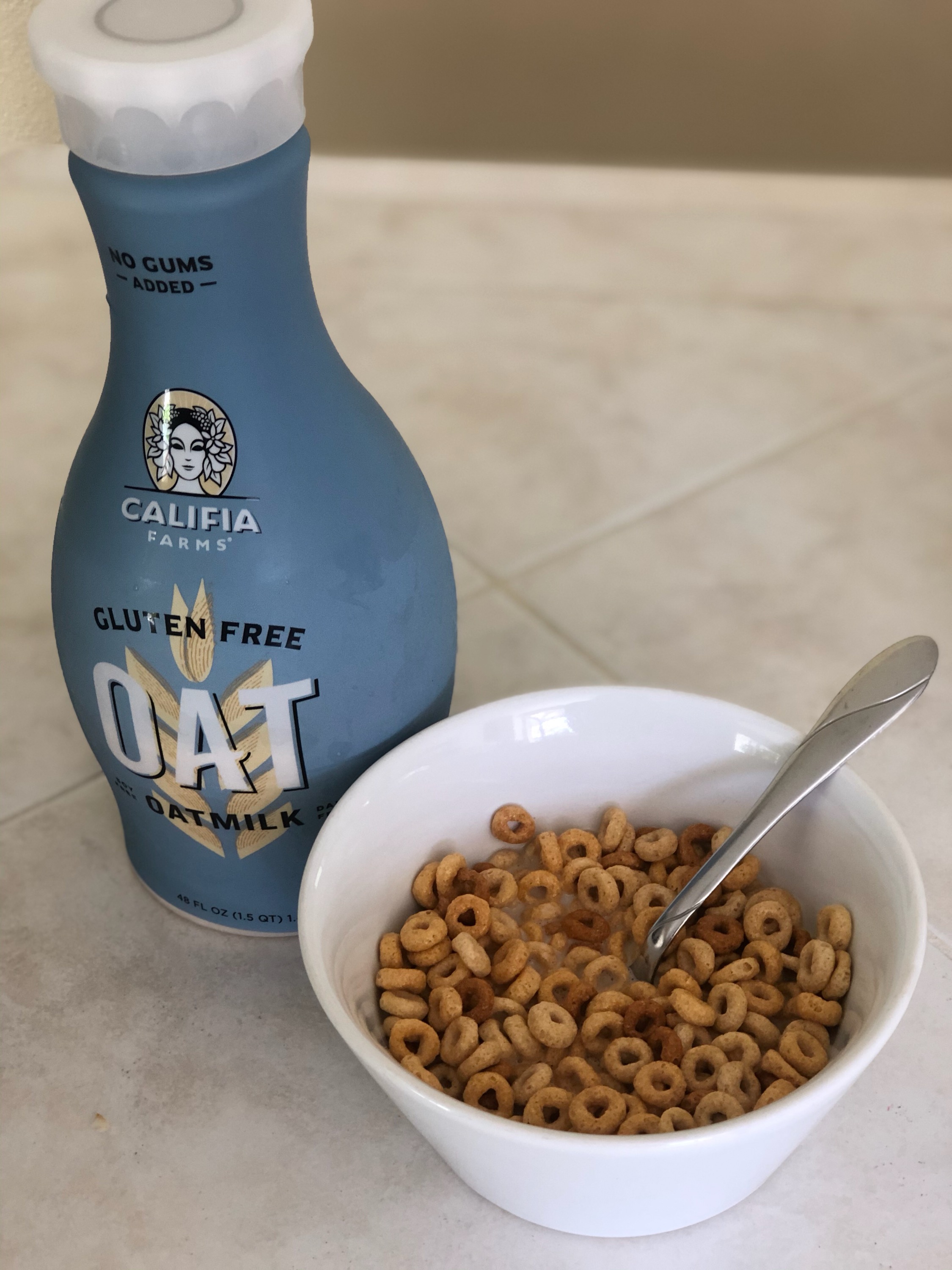 How Do I Make It At Home?

It is really such an easy process to make oat milk. It is great to make your own because you know exactly what is in it and it is a lot cheaper this way too. I think it is also worth mentioning that of the plant-based milks, oat milk is one of the very cheapest to make at home. It is far cheaper to make oat milk than cashew milk--so that is something to consider.
With just 2 ingredients you can have creamy oat milk in less than 5 minutes. All you do is add 4 cups of water and 1 cup of old-fashioned oats to a high-powered blender for 30-45 seconds. Then strain through a t-shirt or kitchen towel and you are done!
DIY OAT MILK TIPS:
Stick with old-fashioned, or rolled oats because steel cut oats are too unprocessed and produce less creamy milk and quick cooking oats are too finely processed and tend to create slimier oat milk.
Use a towel or clean t-shirt to strain if possible because the nut milk bags and fine mesh strainers let too much pulp through. 
Oat milk can last about 5 days in the refrigerator. You'll know it's gone bad when it starts to smell funny.
Oat milk can tend to get kind of slimy if not made correctly. To avoid this try these tips:

   
Do not overblend--stick to the short time of only pulsing for 30-45 seconds.
   
Don't soak your oats. Just add them straight to the blender and blend right away.
   
Straining twice can get rid of any of the excess starch that can lend to a slimy texture.
What Do I Do With the Leftover Oatmeal Pulp?

Don't throw that leftover oatmeal pulp away. If you use it within a couple days of making your oat milk and store it in the fridge, you can use it to make delicious granola bars, cookies or even use it in a nourishing face mask recipe.
Have you tried oat milk before? What are some of your favorite ways to use it? Please share in the comments below.
How to Make Oat Milk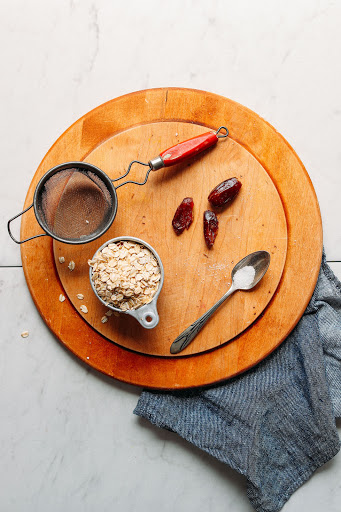 A quick and easy 2-ingredient, 5-minute way to make homemade oat milk! Naturally creamy and sweet, and perfect for smoothies, granola, and more! Author: Minimalist Baker Recipe Type: Gluten-Free, Vegan
Serving size:
8
Calories per serving:

39




Ingredients:
1
cup
rolled
oats
(gluten-free if gf // or sub steel-cut oats*)
4
cups
water
(use less water for thicker, creamier milk!)
1
pinch
salt
1
whole
dates
, pitted (optional // for sweetness // or 1 tbs (15 ml) maple syrup)
1/2
tsp
vanilla extract
(optional)
2
tablespoons
cocoa or cacao powder for "chocolate milk" (optional)
1/4
cup
fresh
berries
for "berry milk" (optional)
Directions:
Add oats, water, salt, and any additional add-ins (optional) to a high-speed blender. Top with lid and cover with a towel to ensure it doesn't splash. Blend for about 30 seconds - 1 minute or until the mixture seems well combined. It doesn't have to be 100% pulverized. In fact, over-blending can make the oat milk slimy in texture.
Scoop out a small sample with a spoon to test flavor/sweetness. If it's not sweet enough, add more dates.
Pour the mixture over a large mixing bowl or pitcher covered with a very thin towel or a clean T-shirt. In my experience, it benefits from a double strain through a very fine towel to remove any oat remnants. A nut milk bag seemed to let too much residue through.
Transfer to a sealed container and refrigerate. Will keep in the refrigerator up to 5 days (sometimes more). Shake well and enjoy cold. DO NOT HEAT or it will thicken and become gelatinous in texture. It's delicious as is or added to granola, smoothies, or baked goods!
Source:
minimalistbaker.com

Recipe formatted with the Cook'n Recipe Software from DVO Enterprises.
Add Recipe to Cook'n
Sources:
www.wallpaperflare.com
www.picrepo.com
www.minimalistbaker.com
www.health.clevelandclinic.org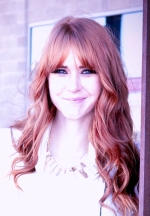 Mary Richardson
Weekly Newsletter Contributor since 2014
Email the author! mary@dvo.com
---
Subscribe to Cook'n Premium and get newsletter articles like this each week!