Mouthwateringly Delish Fresh Green Bean Salad
When I was a little kid, if anyone asked me what my least favorite food was, I would almost always, without hesitation, say "green beans." Maybe it was because I grew up eating canned green beans, or maybe it was because I had a general dislike of most green vegetables, but I hated them! At some point during my young adult years, I had a change of heart. I tried fresh, "straight-from-the-garden" green beans, and thought they were delicious. I can honestly say now that I LOVE green beans! They are one of my favorite vegetables; and they are especially wonderful to eat from the garden.
This year I grew "Kentucky Wonder" pole beans in my garden. They did awesome in my humble garden, and I have been harvesting a big bowl of green beans every few days since late July.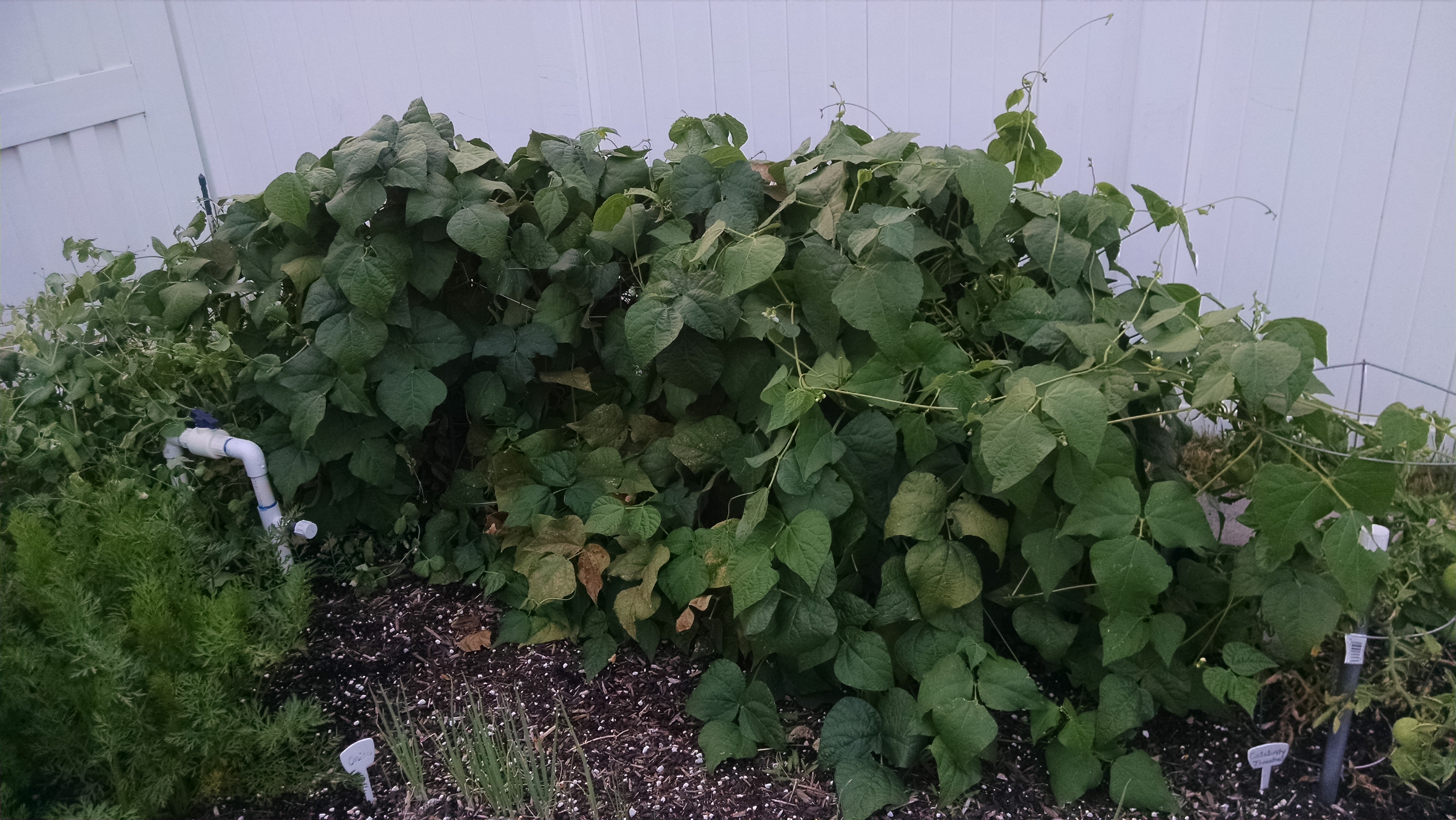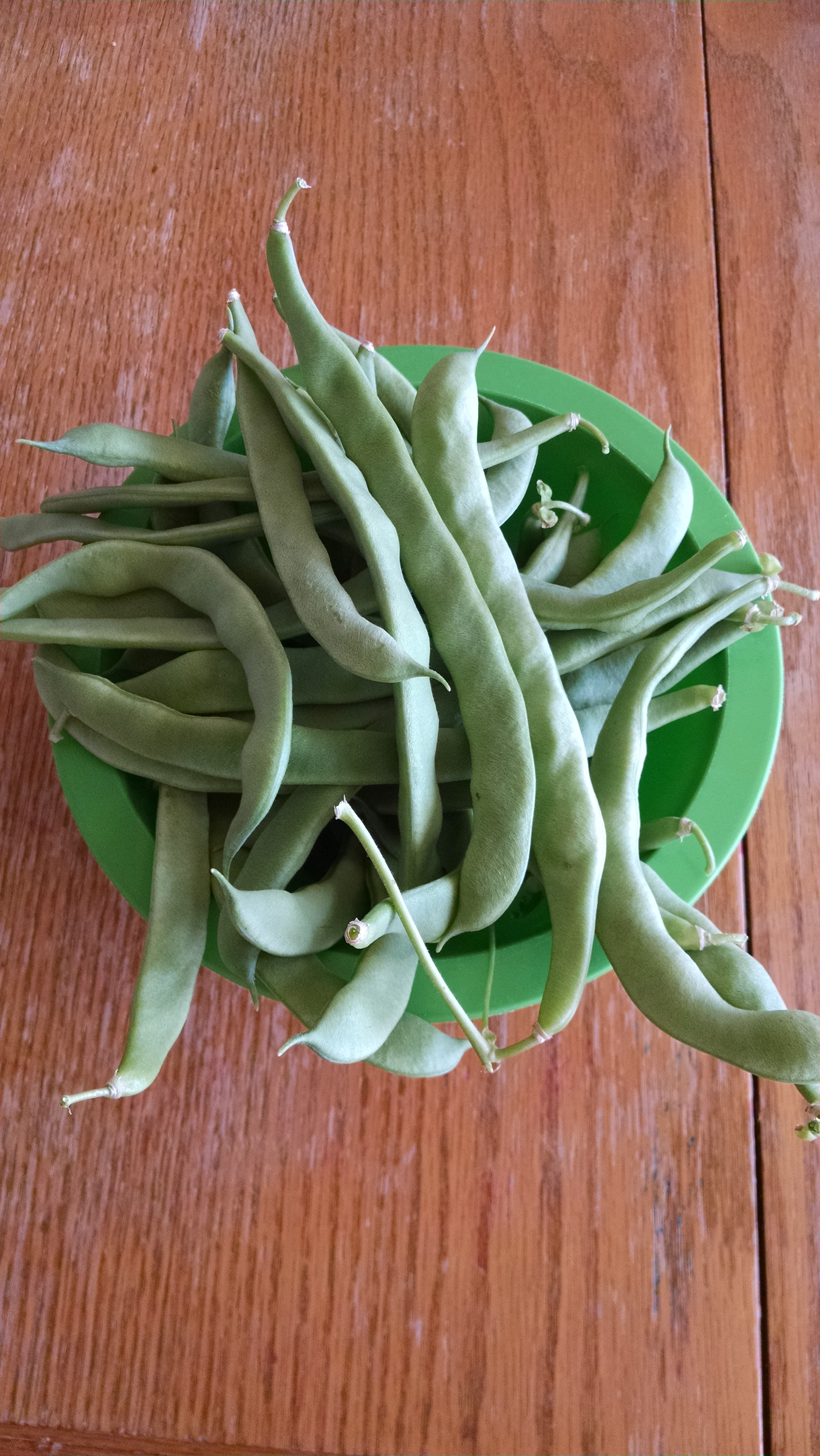 Green beans are "edible pod beans", meaning you can eat the pod and the bean seeds. Other types of beans like lima beans and edamame are shell beans, and you only eat what is inside of the pod. Green beans come in two basic varieties: bush beans and pole beans. Bush beans grow to be about 2 feet tall. If you space the plants properly, they usually don't need trellising. Some bush bean varieties include Jade, Contender, and Blue Lake. Pole beans, on the other hand, can grow to be 8-10 feet tall, and need a trellis to climb up. Some pole bean varieties include Rattlesnake, Spanish Musica, and Kentucky Wonder. Did you know that there is a pole bean that is purple?! It is an Italian variety called "Trionfo Violetta". I haven't tried purple beans yet, but now I want to!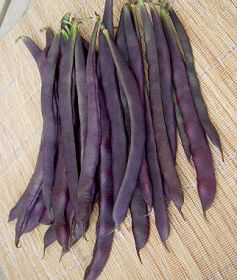 In an attempt to eat up the beans from my garden this summer, I created a delicious green bean salad recipe that I love to make for lunch. (There is just something so fulfilling about going outside, picking beans straight from your garden, and then eating them for lunch!) I would be dishonest if I took all the credit for this salad... This recipe is a modification of the Skinnytaste Asparagus Egg and Bacon Salad with Dijon Vinaigrette, (see credits below). Since I was fresh out of asparagus and swimming in green beans, I substituted green beans for the asparagus and it turned out "mouthwateringly delish."
Green Bean Salad with Dijon Vinaigrette
2 cups of fresh green beans, cut and stringed
1 egg, hard-boiled
2 slices bacon, cooked
½ tsp Dijon mustard
1 tsp extra virgin olive oil
1 tsp red wine vinegar
Salt and pepper to taste
Tomato slices, optional (I like small Roma or Cherry tomatoes)
Directions:
Bring a pot of water to a boil and cook the green beans until tender and bright green. Drain and rinse the beans and set aside. Chop the egg and bacon strips into small pieces. Cut tomato into chunks. In a small measuring cup, mix the Dijon mustard, olive oil, and red wine vinegar. Place the beans, egg, bacon, and tomato in a large bowl. Drizzle the Dijon mixture (vinaigrette) over the green beans, egg, bacon, and tomato. Sprinkle with salt and pepper. Mix together, eat, and enjoy! (This make enough for one large salad or two small side salads).
Add Recipe to Cook'n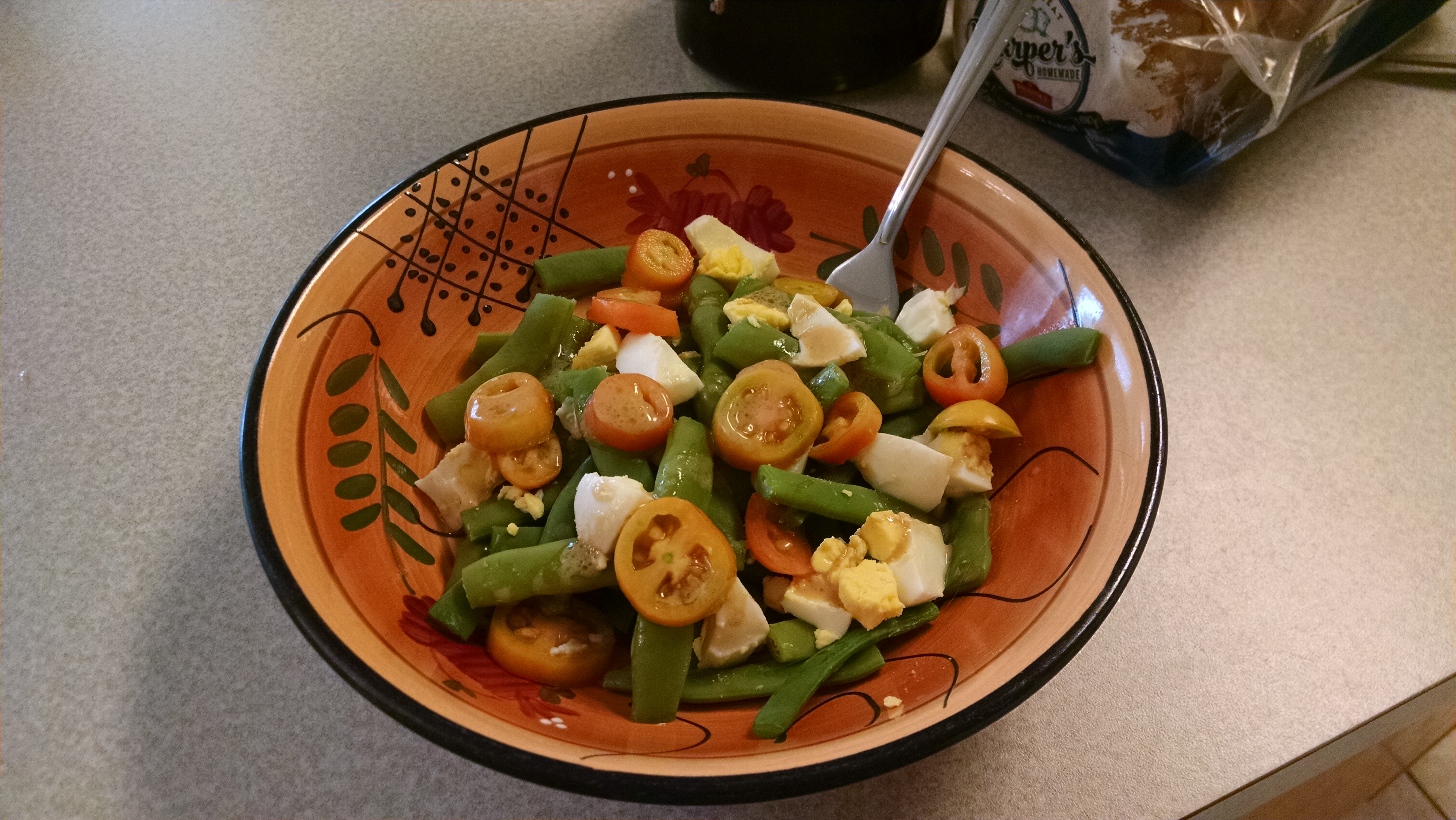 I hope you enjoy this salad as much as I do! And please tell me about your green bean growing experiences. What varieties of green beans do you like to grow in your gardens? Which are your favorites to eat? Do you have any other green bean recipes that you love?! Thanks, and enjoy the harvest!
Sources:
http://www.berkeleywellness.com/healthy-eating/food/article/types-fresh-beans
https://www.grow-it-organically.com/green-bean-varieties.html
https://www.skinnytaste.com/asparagus-egg-and-bacon-salad-with/

Cristina Duke
Monthly Newsletter Contributor since 2014
Email the author! cristina@dvo.com