The ABSOLUTE BEST Way to Cook Chicken Breasts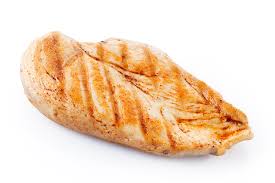 Too much of the time I come across boneless, skinless chicken breasts that are so overcooked they've become dry and chewy. I'm not the only person familiar with this experience. A national poll recently revealed that folks are leaning to the more succulent boneless, skinless thighs for their chicken fix because of this frequent chicken breast disappointment.
So can anything be done to turn this sad situation around (the boring chicken breast, I mean)? Yes. Fortunately, Faith Durand (editor-in-chief of The Kitchn and author of three cookbooks, including the James Beard Award-winning The Kitchn Cookbook, as well as Bakeless Sweets), generously shared her trusted method for making unfailingly juicy and tender boneless, skinless chicken breasts.
She says it takes some trust, but it works flawlessly every single time.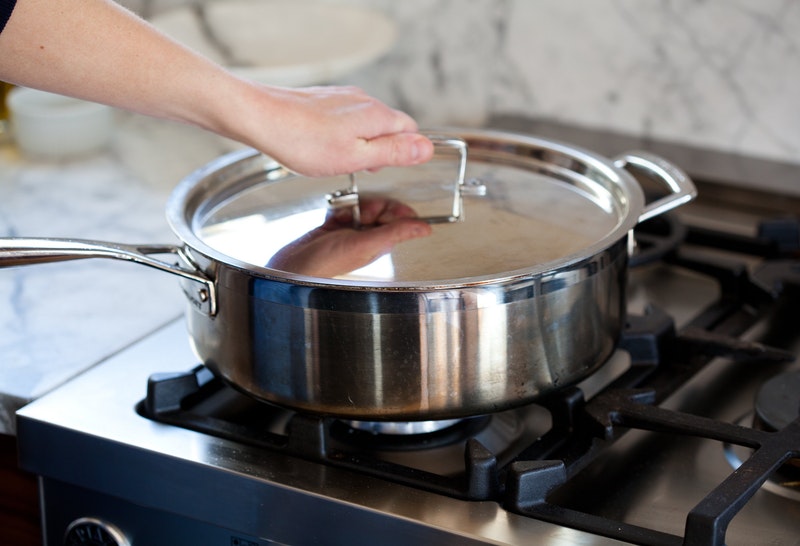 By "taking trust" she means that you can't check the chicken breasts or watch them cook. Her technique doesn't involve searing, sautéing, broiling, frying, or baking. Instead, it heats the chicken breasts quickly on the stovetop then lets them essentially poach from the inside out in their juices in a covered pan.
Faith says if you follow this method exactly, you won't be disappointed. She learned how to do this from an old edition of Joy of Cooking, which gives this method its special label: Cockaigne.
This is the method you want to use if your end goal is plain, simple chicken breasts — a blank slate meant to be used on top of salads, rice dishes, and tacos. But of course, you can season the breasts any way you like; make them spicy, or flavor them with fresh herbs.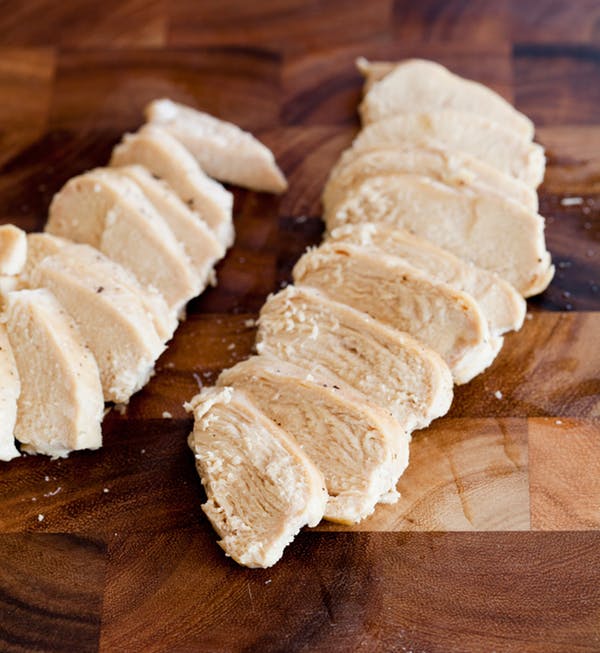 And a great feature of this technique is that you don't need to brine or marinate the chicken (even though a quick brine does make them even juicier!). But the point: these breasts will meet your juicy standards even without the brining.
Here are a few details to be aware regarding this method:
If you do use a brine, make sure to pat the chicken very dry before proceeding.

There's no need to adjust cooking time if the chicken breasts are extra big. This works across a spectrum of size and weight, provided the breasts are separated into individual halves and are flattened to even thicknesses.

There's no need to dredge the chicken in flour (good news for gluten-free folks).
Now the steps to Faith's ABSOLUTE BEST way to cook chicken breasts: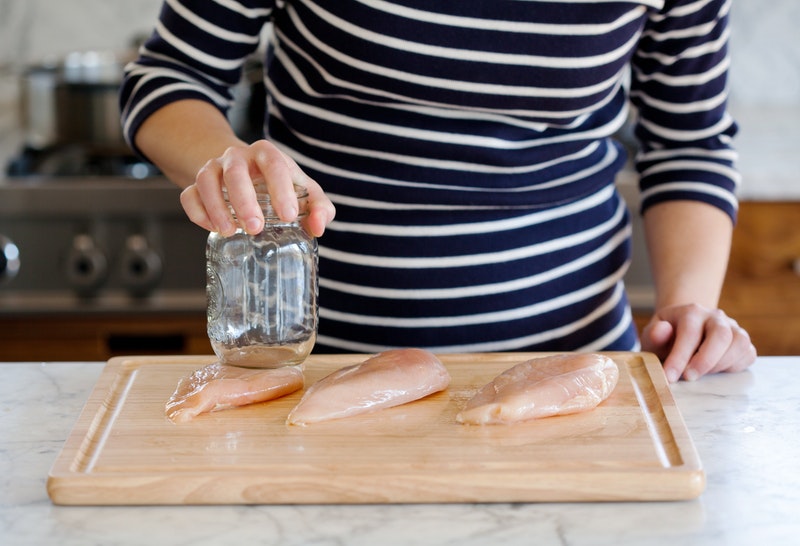 Flatten:
Pound the chicken breasts to an even thickness with the bottom of a wide jar or glass. You can also (carefully!) use the handle of a heavy chef's knife.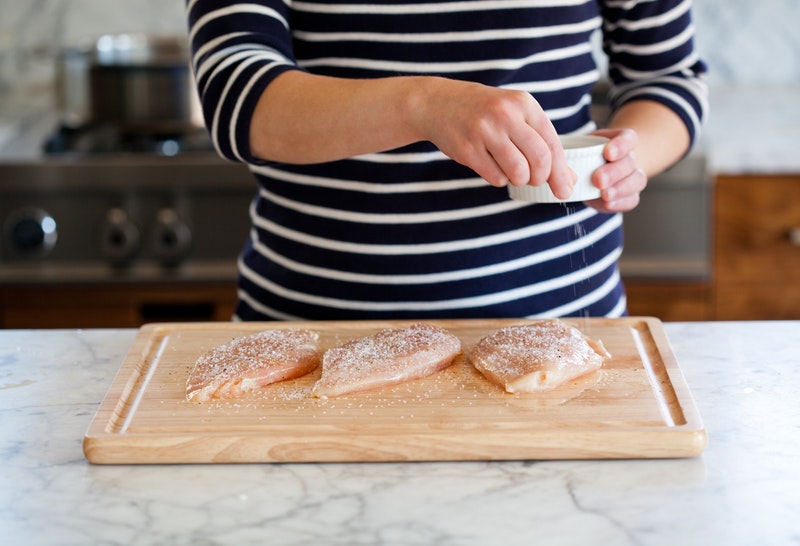 Season
: Lightly salt and pepper the chicken breasts.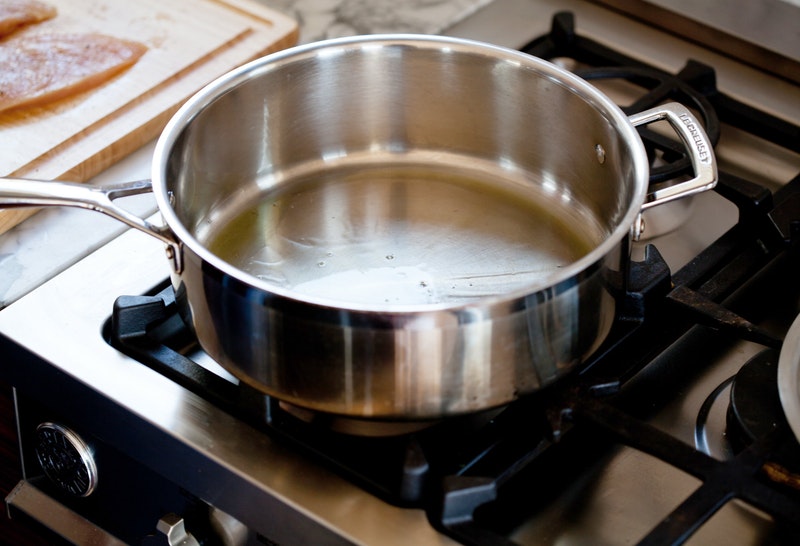 Prepare the pan:
Heat the sauté pan over medium-high heat. When it is quite hot, add the olive oil (or butter, if using). Swirl the pan so it is lightly covered with the olive oil.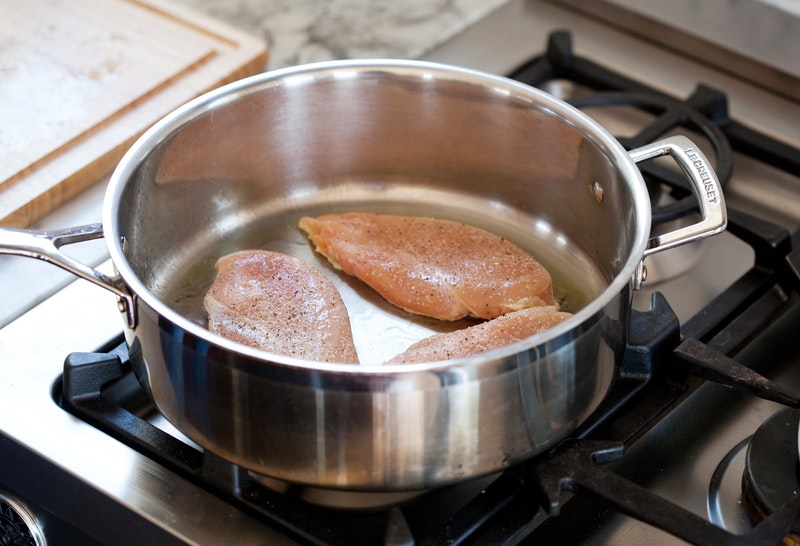 Cook breasts for 1 minute without moving:
Turn the heat to medium. Add the chicken breasts. Cook approximately 1 minute to help them get a little golden on one side (you're not actually searing or browning them).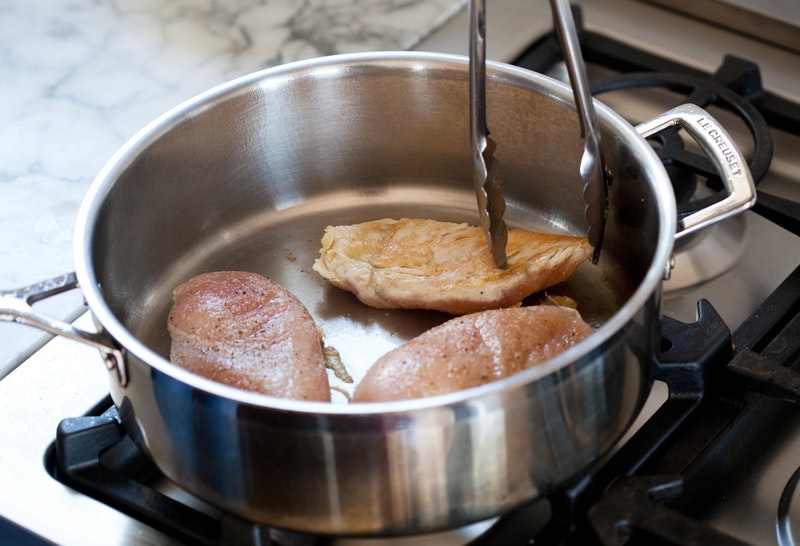 Flip
each chicken breast over.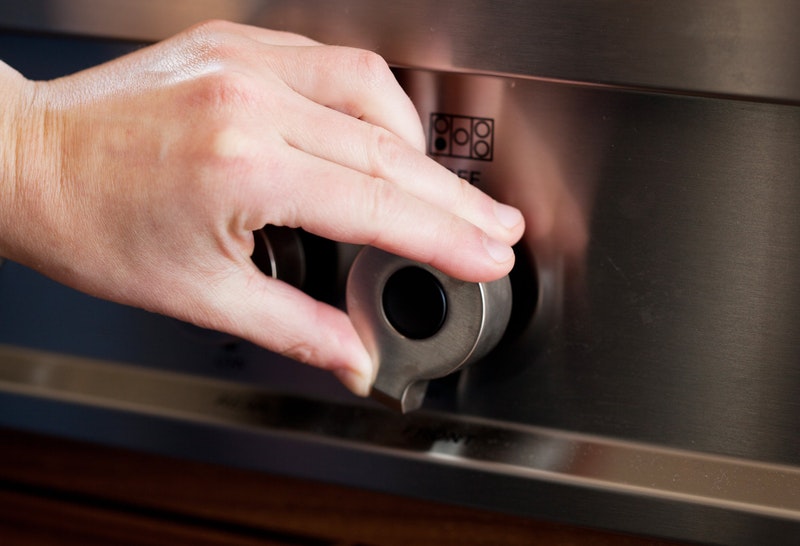 Turn heat to LOW.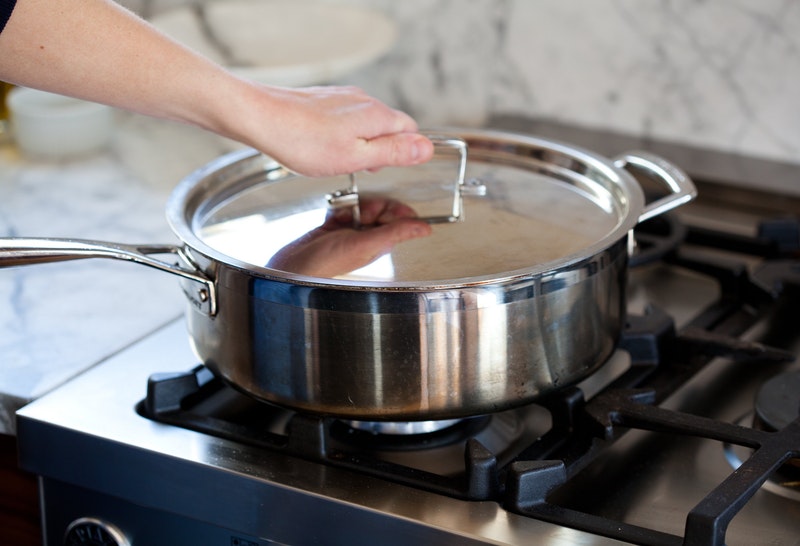 Cover the pan with a tight-fitting lid and cook
on low for 10 minutes and walk away. Do not lift the lid; do not peek.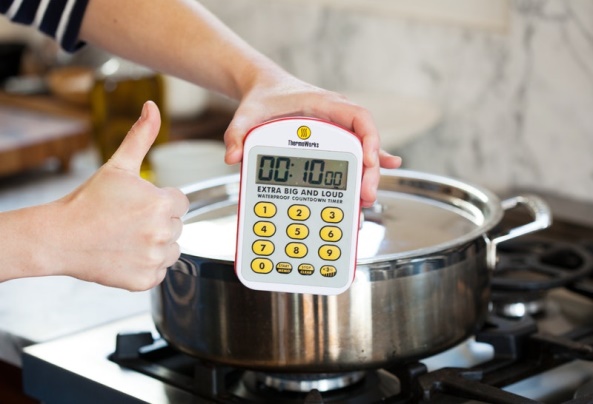 After 10 minutes have elapsed, turn off the heat.
(If you have an electric stove, remove the pan from the heat.) Reset the timer for 10 minutes and leave the chicken breasts in the pan to just sit. Again, do not lift the lid; do not peek.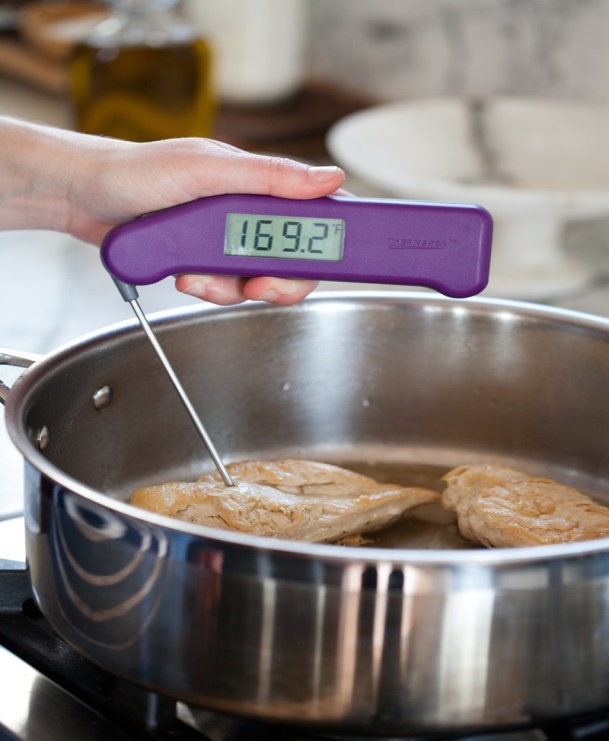 Remove lid and take temperature:
After the 10 minutes are up, take the lid off, and your chicken is done. Make sure there is no pink in the middle of the chicken breasts. If you want to be absolutely sure it is cooked, you can use an instant-read thermometer to check (the chicken should be at least 165°F).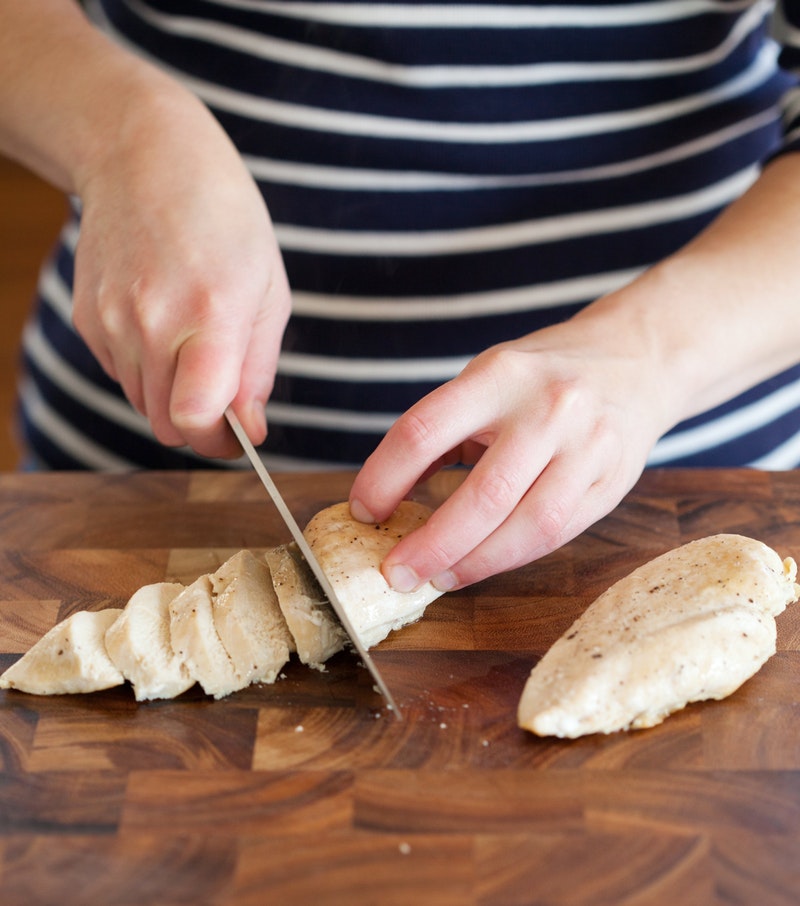 Slice and eat. Store any leftovers in a covered container in the refrigerator.
Sources:
www.infinitelabs.com
www.thekitchn.com

Alice Osborne
DVO Newsletter Contributor since 2006
Email the author! alice@dvo.com