Save that Yogurt!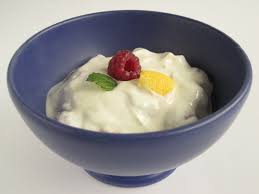 You are at the store. You have planned out your menu, ready to be super healthy. So, with of all the veggies in your cart, you also buy a lot of yogurt....that you don't end up eating...Sound familiar? Or perhaps like me, you get carried away making too much homemade yogurt :0)
Sometimes when we try to be healthy, it's out of our normal comfort zone of eating and stuff gets wasted. But we don't need to throw out our extra yogurt any more.
If you have leftover plain yogurt, you can make cream cheese. And cream cheese can go into a lot of things, like yummy cheese balls or cream cheese dip :0)
To make cream cheese, take your plain yogurt and pour it into a strainer lined with cheesecloth or a fine towel. Cover the top to make sure it doesn't dry out. To make the process go faster, you can take the edges of the cloth and bring them together to form a ball around the yogurt/cream cheese and tie it up over a bowl to let drain. After at least 3 hours, take your cream cheese out and refrigerate. The leftover liquid is called whey and can be used in other recipes or as a protein drink. Or if you are not feeling that ambitious to figure out what to do with it, just pour it down the drain.
The longer the yogurt drains, the more firm a cream cheese you get. If you let it drain too long, your cream cheese will dry out and be not so yummy any more. If you let it drain for only a little bit, you will end up with sour cream.
Now what if you have flavored yogurt? Not so good for making cheese balls, (picture strawberries and crackers, urgh) but it's great for freezing just as it is. Bet you didn't know you could do that, did you? Neither did I, until I saw a cool recipe for frozen yogurt bites.
So, before your yogurt goes bad, try out a few of the recipes below and save your yogurt!!!
Peanut Butter Cheese Ball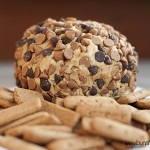 Prep time:
Cook time:
Yield:
Serving size:

1


Calories per serving:

4,671.741




Ingredients:
8 ounces

cream cheese

, softened
1 cup
powdered sugar
3/4 cup

creamy peanut butter

(not all-natural)
3 tablespoons

packed

brown sugar
3/4 cup
milk chocolate chips
3/4 cup
peanut butter chips
For Dipping:
graham crackers

sticks
Teddy Grahams
apple

slices
vanilla wafer

cookies
Directions:
Beat together the cream cheese, powdered sugar, peanut butter and brown sugar in the bowl of your stand mixer. Spoon onto a large piece of plastic wrap; bring up all four corners and twist tightly to form a ball. Freeze for 1 hour and 30 minutes or until the cheese ball is firm enough to keep its shape. Place peanut butter chips and chocolate chips on a plate. Remove the plastic wrap from the ball and roll it into the chocolate and peanut butter chips to completely cover, pressing them into the ball if necessary. Place the ball on serving dish; cover and freeze for 2 hours or until almost firm. (Can be made ahead. If frozen overnight, thaw at room temperature for 20 to 30 minutes before serving.) Serve with graham cracker sticks, Teddy Grahams, vanilla wafers, or apple slices for dipping or spreading.
Source:
bunsinmyoven.com


Recipe formatted with the Cook'n Recipe Software from DVO Enterprises.
Add Recipe to Cook'n
Frozen Yogurt Dots

From One Good Thing by Jillee
Prep time:
Cook time:
Yield:
Serving size:

1


Calories per serving:

0




Ingredients:
leftover flavored

yogurt
Directions:
1. Lightly grease a cookie sheet or line with wax paper.
2. Take your leftover yogurt and place in a small ziplock baggie.
3. Seal the ziplock and then cut a very SMALL hole at the tip.
4. Gently squeeze a small dot of yogurt on the cookie sheet.
5. Continue until the tray is full, or your yogurt runs out.
6. Place in freezer until firm, about 30-45 minutes.
7. Enjoy!!

Note:
For longer storage in freezer, take the yogurt dots and place them in an air-tight container before putting them back in the freezer.

Add Recipe to Cook'n
Sources:
http://en.wikipedia.org/wiki/Yogurt
http://www.bunsinmyoven.com/2012/01/26/peanut-butter-cheese-ball
http://www.onegoodthingbyjillee.com/2012/03/frozen-yogurt-dots.html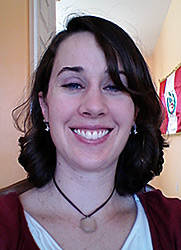 Elise Grant
Monthly Newsletter Contributor since 2014
Email the author! elise@dvo.com