Fish are Jumpin'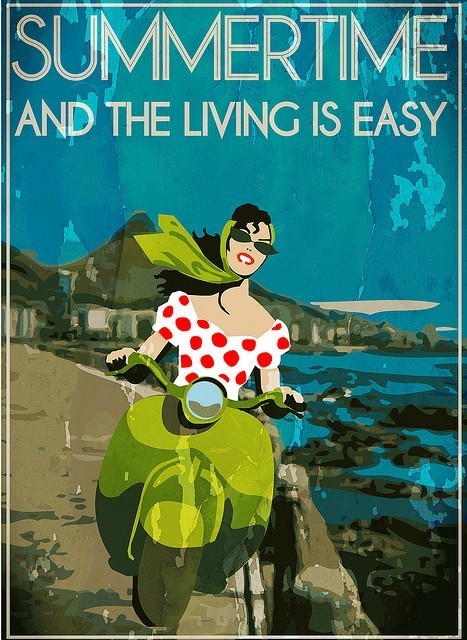 Summertime is here and that means pool time, fresh meals, pulling out the grill and soaking in sunshine. During the summer I love rolling down the windows in the car or opening them up in the house and blasting some good tunes. I love old music and classic antique style. When making a meal having some good tunes on is a must in my kitchen. And the classics are always a hit. I love the tune "Summertime" sung by Ella Fitzgerald.
"Summertime, and the livin' is easy
Fish are jumpin' and the cotton is high
Oh, your daddy's rich and your ma is good-lookin'
So hush little baby, Don't you cry."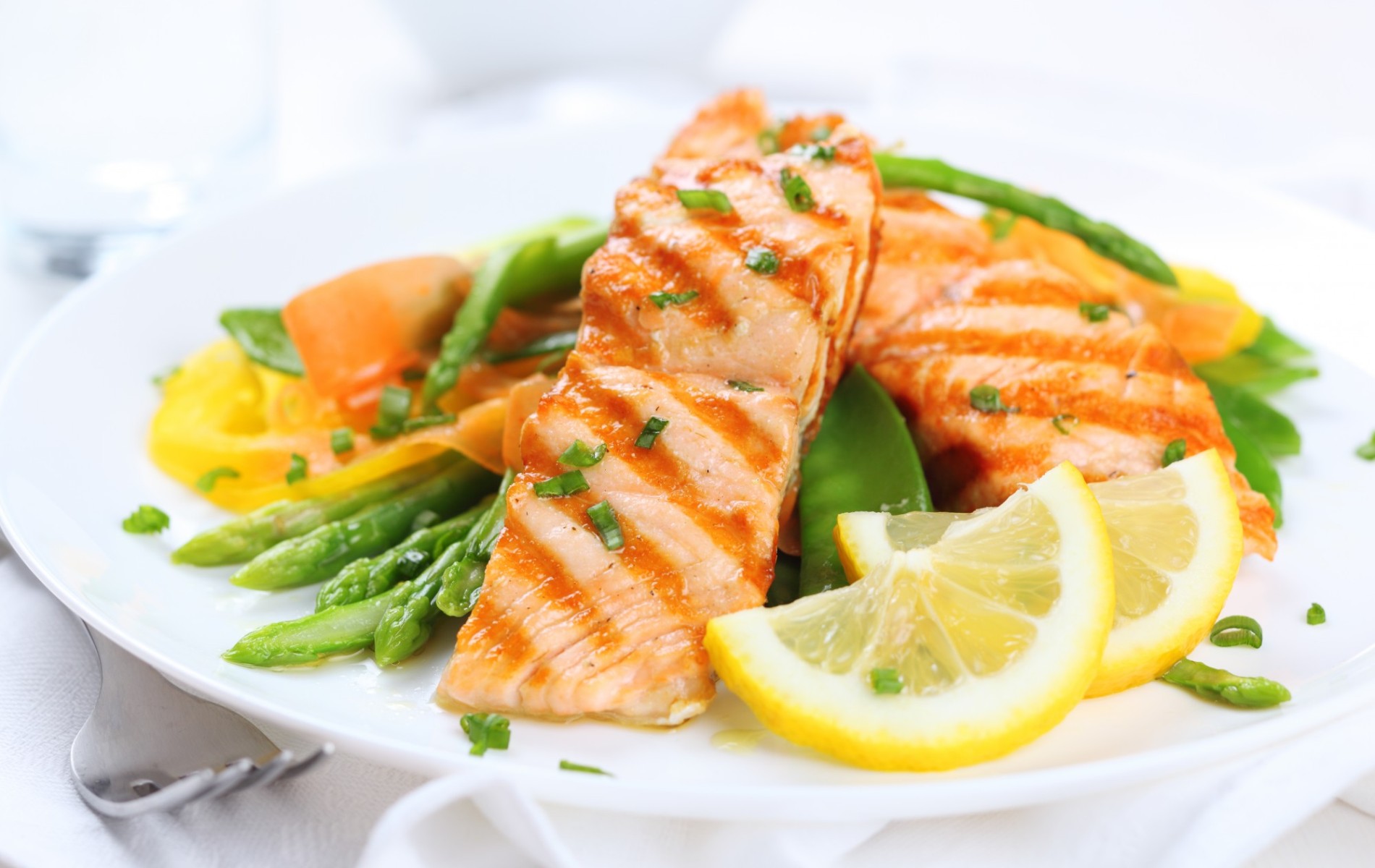 Fish are jumpin! Summertime is SUCH a great time to cook up some fresh and healthy fish for the table. Growing up in Seattle seafood was a big deal. I have never been able to quite get into the shellfish dishes of clam and muscles, but I do LOVE fish. Going out for Fish & Chips is always a hit and salmon was a staple dinner in the summertimes. My dad would fire up the grill and put a lemon and pepper salmon on and oooo the taste-buds would start to get excited. There is something about a perfectly flaky salmon with lemon juice. Mmmm, I could eat some right this second. The nice thing with preparing salmon is it cooks fairly quickly. I like that! Some people broil it, some grill it, some cook it in a skillet, you could even tinfoil dinner it on a fire. There are many ways that fish can be cooked up. Salmon is also a really mild fish flavor and can be flavored and paired in so many different ways.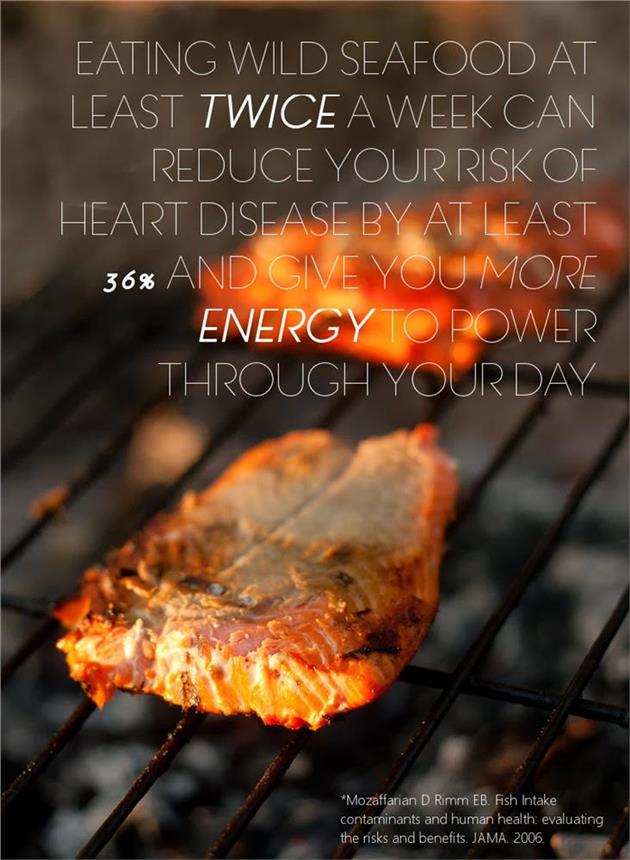 The Classic combo to put on any fish is lemon, which is always safe and yummy. However, salmon pairs very nicely with a teriyaki type sauce, with almost any vegetable, in salads, with rice is really nice to. One salmon dish that we recently just tried has become a new favorite. Pinterest has been raging about a Balsamic Glazed Salmon, and no wonder. It is incredible. The flavor of this dish is to jump for (just like a "jumpin fish") and you'll be wanting more and more. The glaze is divine, make sure you save the extra and drizzle it on whatever you're serving as a side, cause it is so good. The flavors that it combines are unique and go perfectly with salmon. If you think you are not a fish eater, just give this a try and see if you aren't afterward. Salmon is a great fish to try if you aren't because of it's more mild flavor and this sauce really covers up any fishiness. There are great health benefits with fish. They include the great omega 3 fatty acids, give high quality protein, provide essential amino acids and give you Vitamin A, D, B6, B and E. Your body will thank you for eating more fish this summer! Try this great Pinterest recipe this summer and search out more great salmon recipes, I promise this one is a HIT! Enjoy the summertime and eating fish!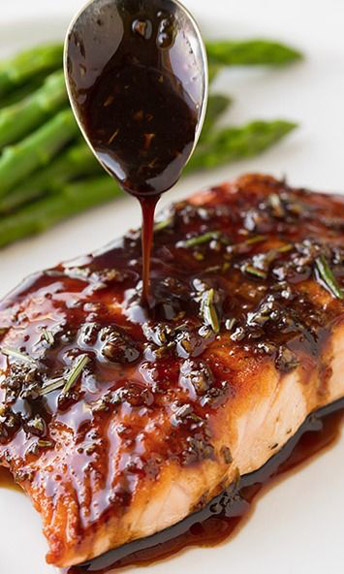 Balsamic Glazed Salmon
Ingredients You'll Need:
6 (5 ounce) salmon fillets
4 cloves garlic, minced
1 tablespoon white wine
1 tablespoon honey
1/3 cup balsamic vinegar
4 teaspoons Dijon mustard
salt and pepper to taste
1 tablespoon chopped fresh oregano
Cooking Directions:
1. Preheat oven to 400 degrees F (200 degrees C). Line a baking sheet with aluminum foil, and spray with non-stick cooking spray.
2. Coat a small saucepan with non-stick cooking spray. Over medium heat, cook and stir garlic until soft, about 3 minutes. Mix in white wine, honey, balsamic vinegar, mustard, and salt and pepper. Simmer, uncovered, for about 3 minutes, or until slightly thickened.
3. Arrange salmon fillets on foil-lined baking sheet. Brush fillets with balsamic glaze, and sprinkle with oregano.
4. Bake in preheated oven for 10 to 14 minutes, or until flesh flakes easily with a fork. Brush fillets with remaining glaze, and season with salt and pepper. Use a spatula to transfer fillets to serving platter, leaving the skin behind on the foil.
Add Recipe to Cook'n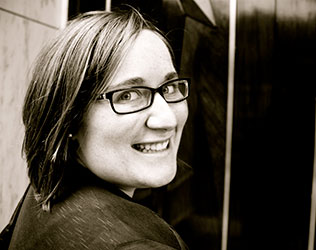 Carolyn Spencer
Monthly Newsletter Contributor since 2015
Email the author! carolyn@dvo.com