Salad In A Jar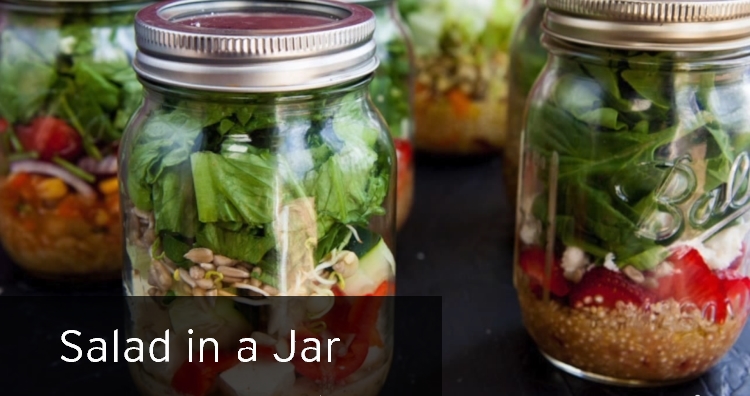 Ingredients
Layer ingredients in a wide mouth Mason jar from the BOTTOM to the top:
Dressing, of your choice
Hard vegetables: Broccoli, Cauliflower, Celery
Shredded carrots
Shredded cabbage or cole slaw cabbage mix
Sunflower seeds, or seeds or nuts of your choice
Baby spinach
Lots of salad greens!
Directions
1) Arrange ingredients in a large wide mouth mason jar
2) Screw on metal ring with lid
3) Store in fridge for up to a week
4) When ready to eat: shake jar, pour out on a plate, and enjoy!
You can make any jar arrangement you would like… add radishes, peppers, peas, jicama, etc. Always remember to put the dressing at the BOTTOM and the lettuce at the top—a MUST.
After you pour the salad on your plate you can add the soft vegetables and fruits like tomatoes, cucumbers, red onion, strawberries, blueberries, etc.
---