Mardi Gras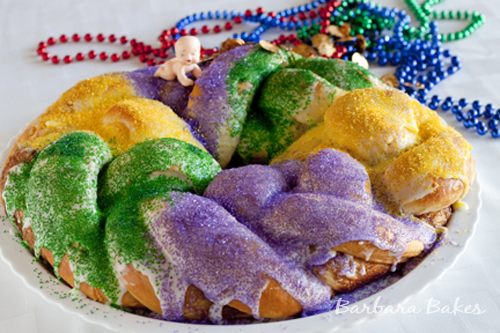 What does Mardi Gras mean?
Mardi Gras is an annual family festival of merry-making held in France on the Tuesday before Ash Wednesday, the first day of Lent. (This year it is on March 4th) Mardi Gras means it is the last day to enjoy rich food before the Lenten fast begins. Elsewhere in the world, the celebration is generally known as Carnival. Mardi Gras Day is also known as Fat Tuesday.
Mardi Gras is a great day in New Orleans. For all who are King Cake Lovers, the bakeries around town have King Cakes for sale. A popular Christian custom was and still is the baking of a special cake in honor of the three kings, called "A King's Cake."
Inside every King Cake is a tiny baby (generally plastic now, but sometimes this baby might be made of porcelain or even gold). The tradition of having King Cake Parties has evolved over time, and the person who receives the slice of cake with the baby is asked to continue the festivities by hosting the next King Cake party.
Originally, King Cakes were a simple ring of dough with a small amount of decoration. Today's King Cakes are much more festive. After the rich Danish dough is braided and baked, the "baby" is inserted. The top of the ring or oval cake is then covered with delicious sugar toppings in the traditional Mardi Gras colors of purple, green and gold.
What do the colors of Mardi Gras (purple, green and gold) symbolize? Purple represents Justice; Green represents Faith; Gold represents Power.
In more recent years, some bakeries have been creative with stuffing and topping their cakes with different flavors of cream cheese and fruit fillings.
So with this little bit of info for you, I hope all of you that celebrated Mardi Gras had a wonderful time with your family and friends and for those of you that did not celebrate (like me), let's make plans for next year and create a spectacular Kings Cake.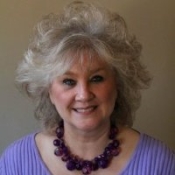 Barbara Williams
Creative DVO Employee since 2007
Email Barbara! barbara@dvo.com