Year of Disney- Sleeping Beauty with Maleficent Horns and The Cake That Went Horribly Wrong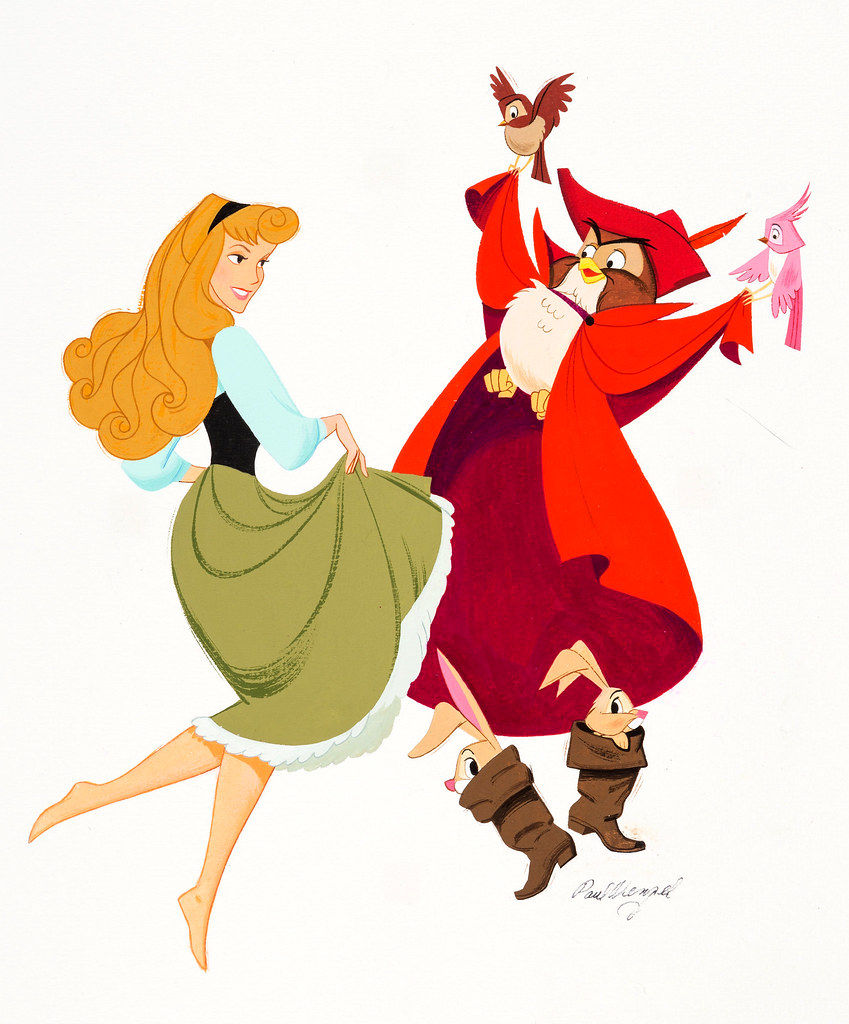 It's been awhile, but I'm back with another Disney night! We had to take a little break due to busy schedules (literally something every night between my family's and my in-laws), and then my father-in-law got Covid and was down and out for a little while. But everyone's back and healthy and ready to party! At least, until this baby gets here… I'm 37 weeks, so hopefully we can get one or two more Disney nights in before this little lady arrives- but I can't make any promises!
With Sleeping Beauty having one of the most iconic villains (I'm looking at you, Maleficent), I knew we needed to tie her in somehow. I found this adorable idea of making bread cones- but dying them black to make Maleficent's horns. I thought this would be perfect for dinner- and my sweet mother-in-law helped me out a ton by bringing all the fillings. We had chicken salad, egg salad, and pot pie filling- each of which were absolutely delicious with the bread! And this time, I actually had metal cones (thanks again to my sweet mother-in-law!), and so the cones turned out
beautifully
, unlike my carrot cones from Alice in Wonderland ;).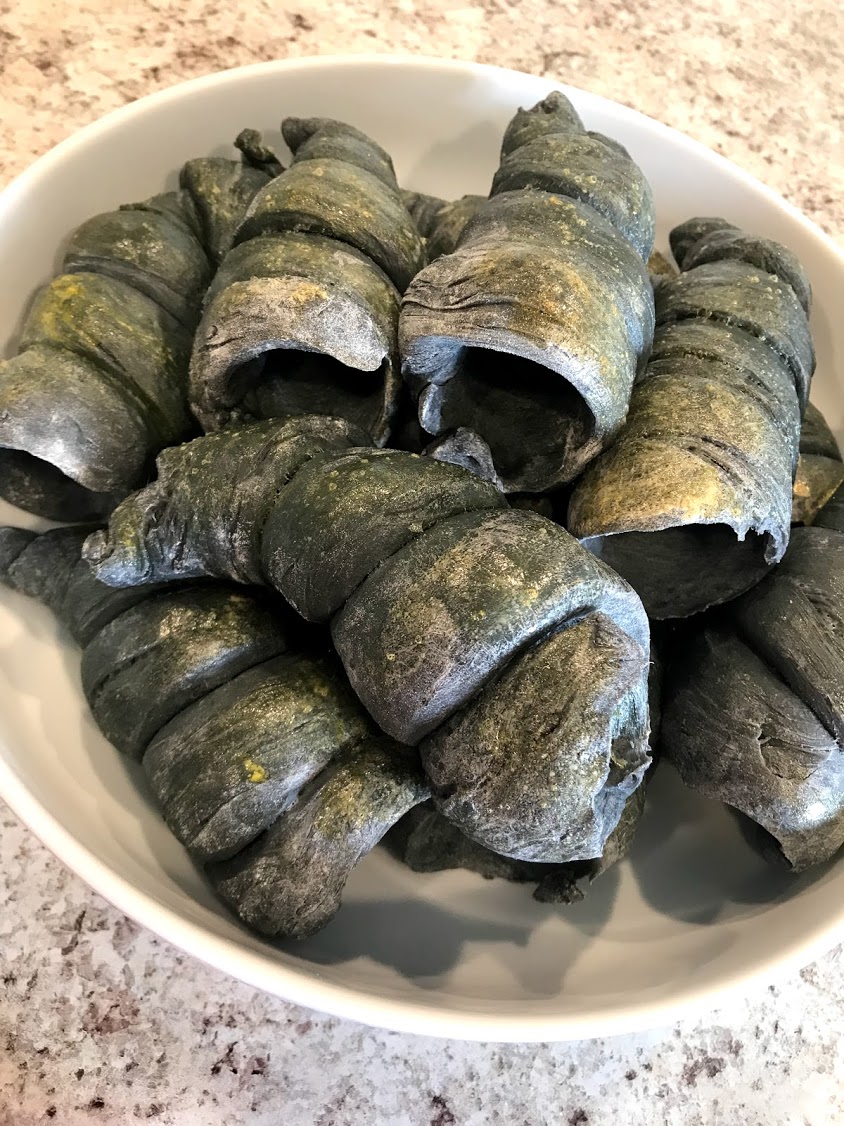 I also wanted to include the three fairies- because they make up the majority of the movie! My kids giggle every time they're on screen. They're such great characters! I decided to do fairy wands, with three different fruits to represent each fairy. We used strawberries for Flora, green grapes for Fauna, and blueberries for Merryweather. And of course, watermelon stars to top it off! My 9 year old helped put the wands together and he did a great job! My pregnant back and hips were very grateful for the extra help, for sure!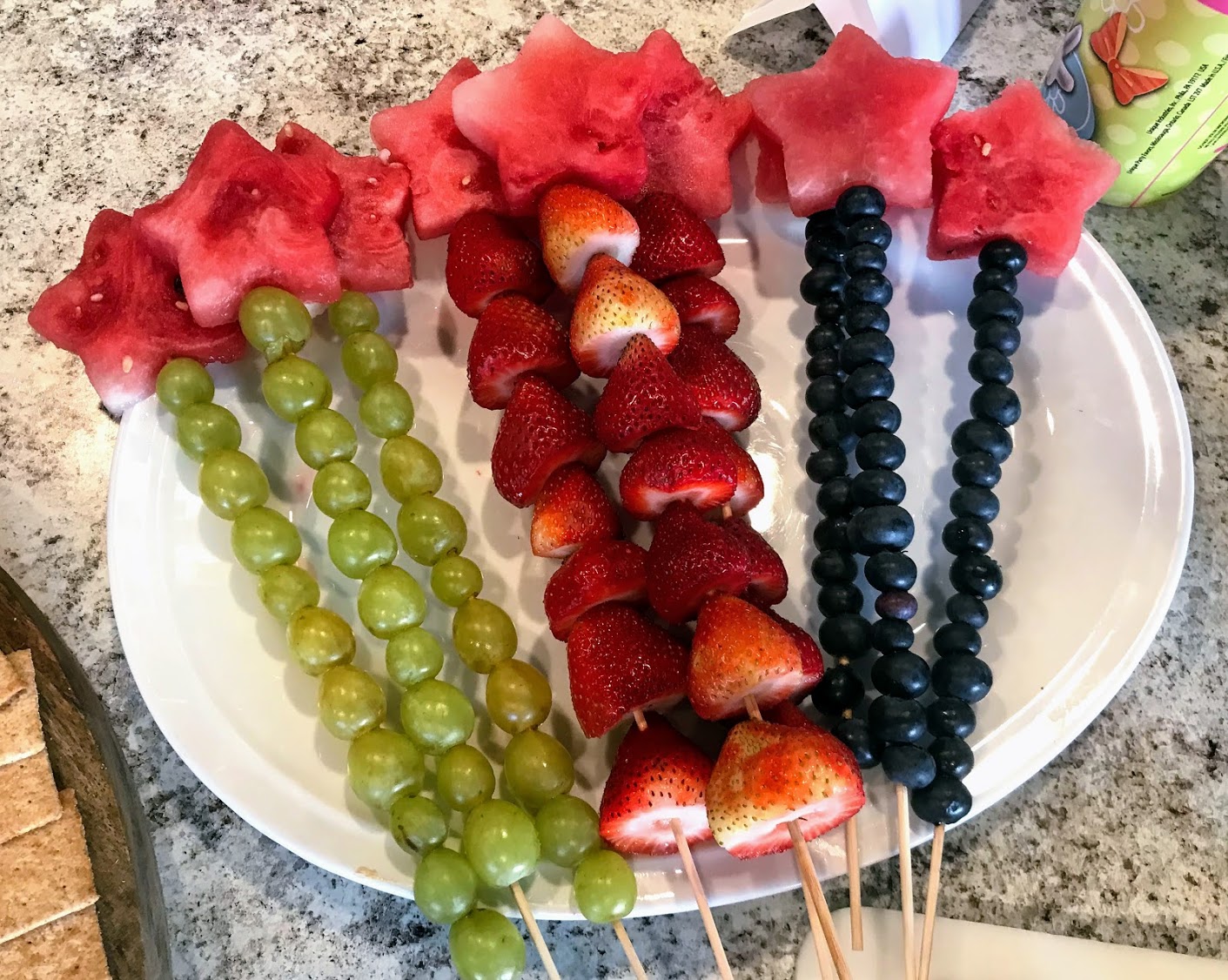 I also always try to include a veggie of some kind if I can, and I thought it would be cute and easy to do a veggie board- made to look like a spinning wheel! I also included some crackers and hummus to tie it all together. I loved how it turned out!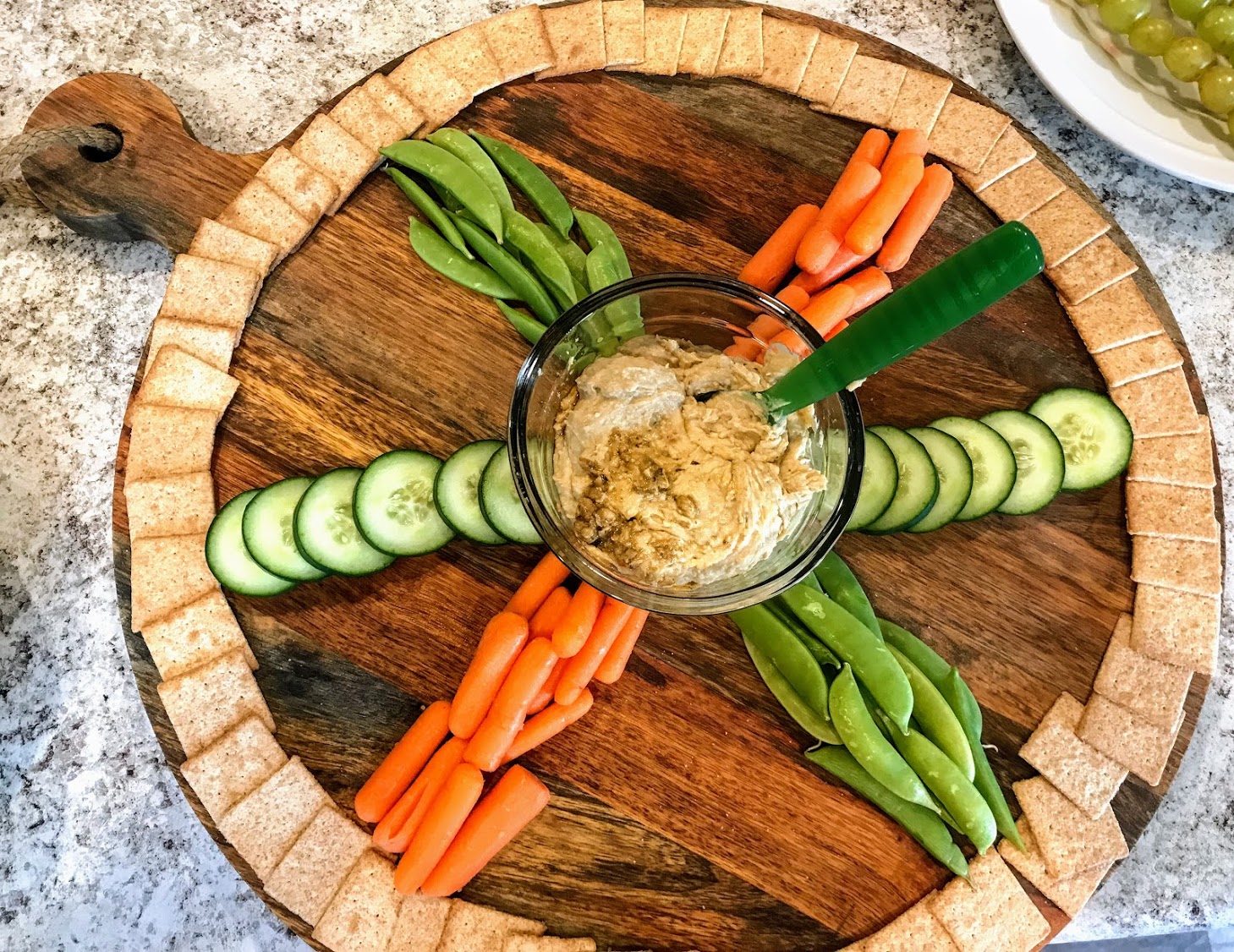 For some easy additions to our spread, I used Bugles for dragon claws and Gerber banana teething wheels for spinning wheels.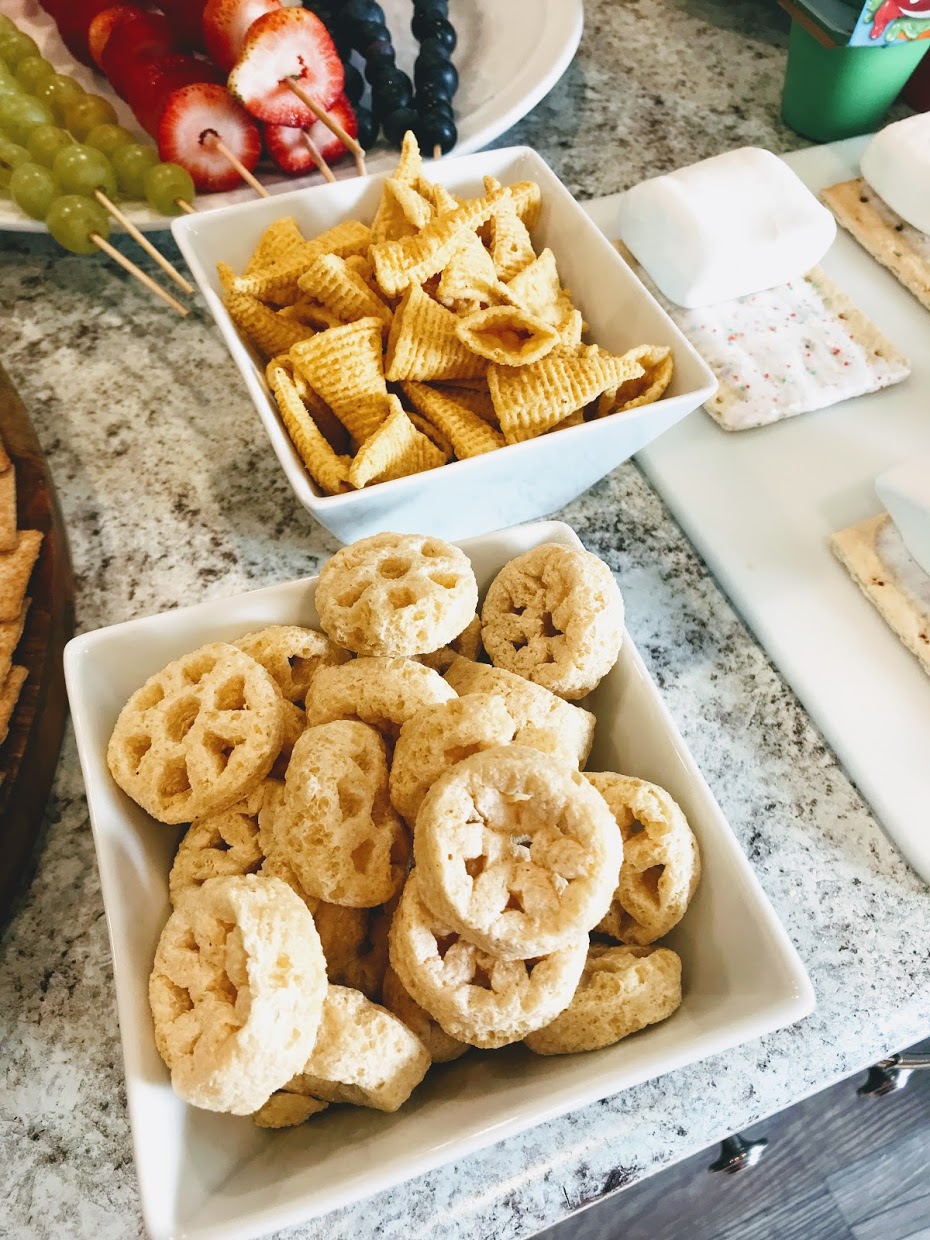 I found some dragon pudding at Smith's, and thought that would be a fun addition for my kids. I also saw this adorable idea to use Pop-tarts and square marshmallows to create little "beds" for Sleeping Beauty. So easy and so so cute!!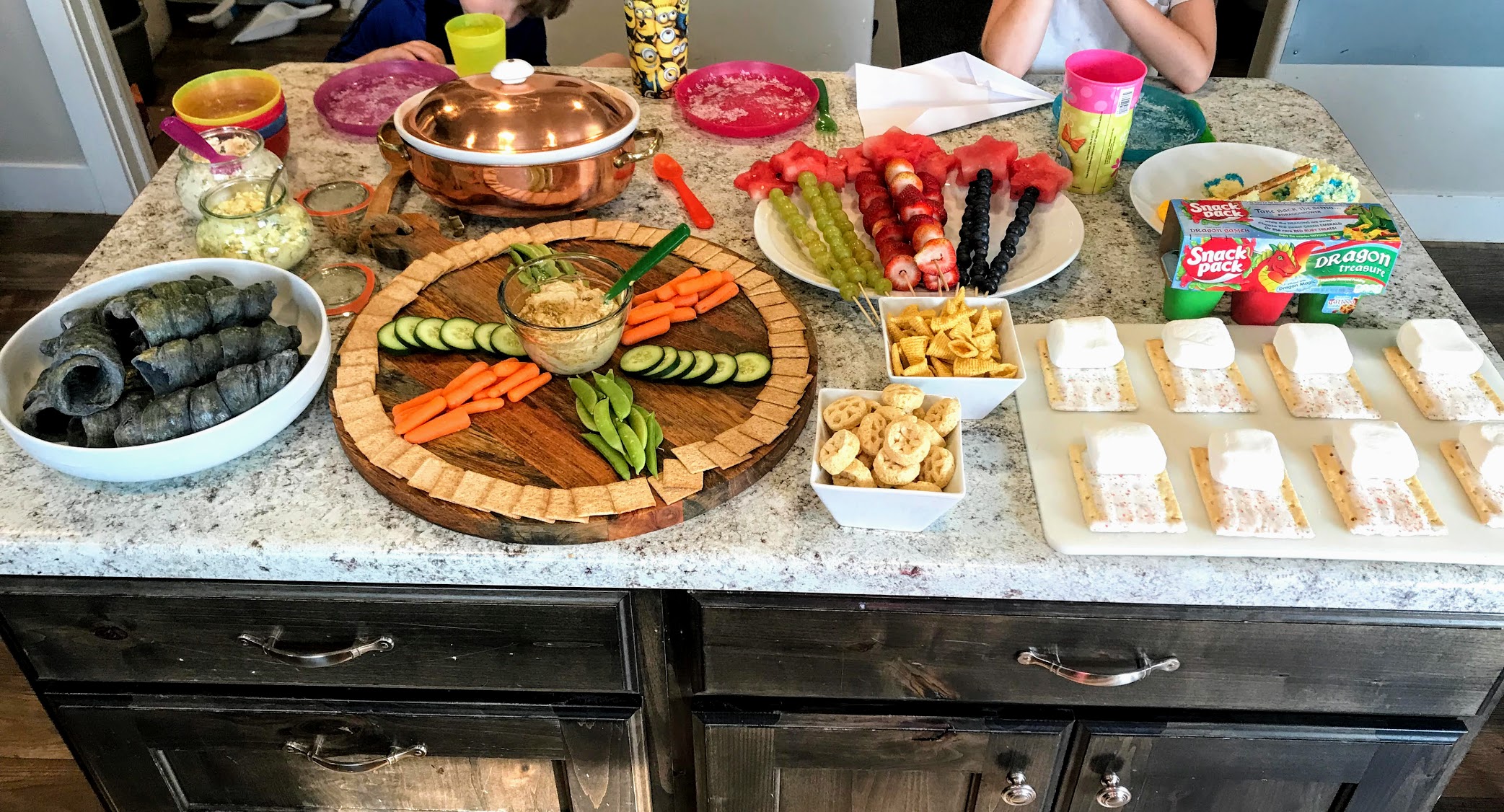 And finally, I couldn't not make the infamous birthday cake that Fauna tries so hard to make. Turns out, it's pretty hard to make an ugly cake on purpose haha. I struggled so much with this! My original thought was to use cupcakes because we didn't need a huge layered cake. I was also planning on using fondant and a pretzel rod to create the broom that Fauna uses to prop up the cake. I wanted to use a chocolate blue drip for the sides (to look like icing melting down the cake), some yellow candy melts, white flower sprinkles and pink birthday candles to top off the look.
Well…. It didn't go according to my plans. The cupcakes were
tasty
but so so crumbly! I was having such a hard time getting them to stay up, especially with a couple kids needing my help in the meantime. I made the mistake of not making my fondant the night before, so it wasn't as firm as I needed it to be.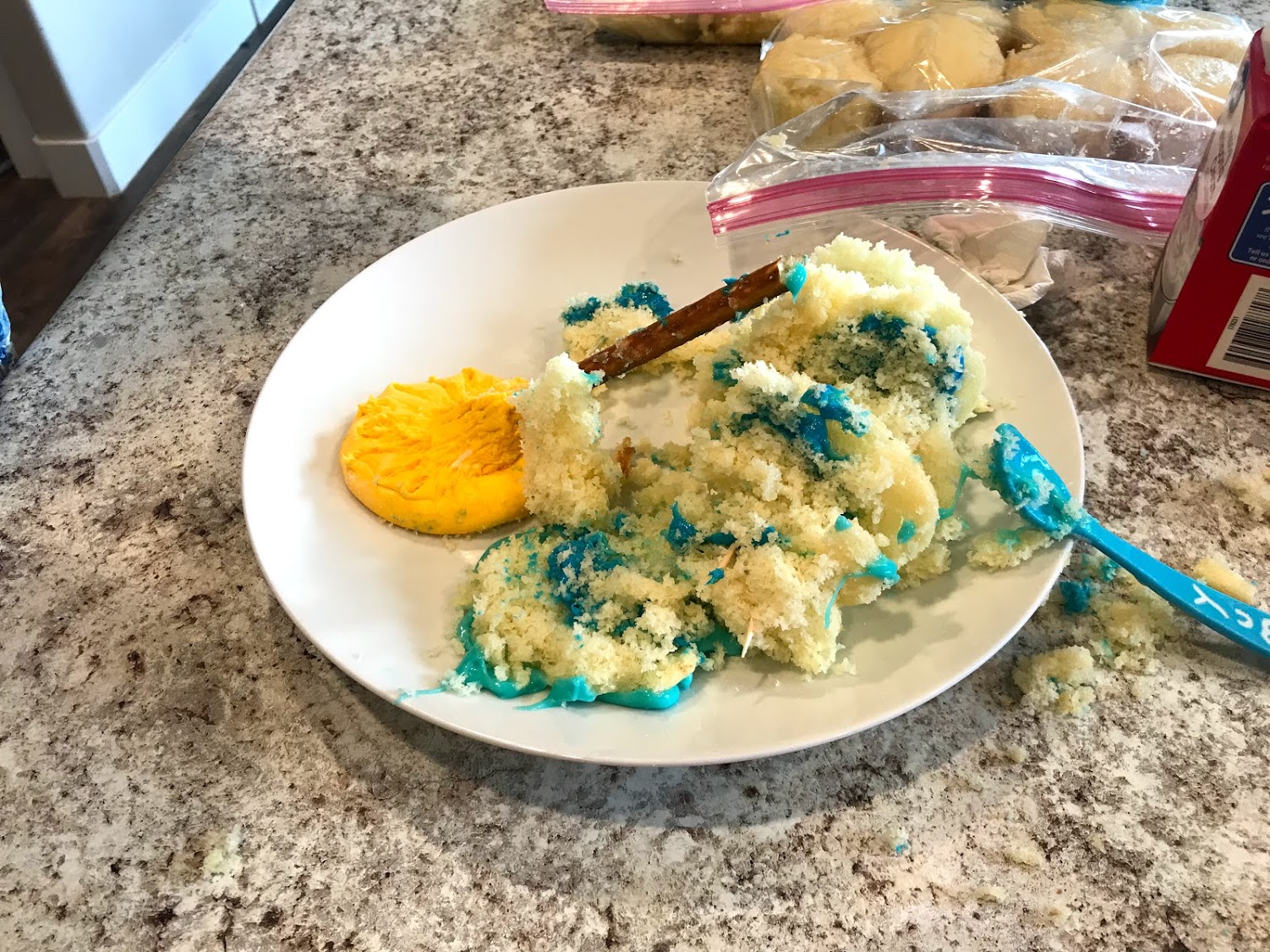 I also currently have a not-so-functional microwave due to my 9 year old accidentally breaking the microwave plate, so the first batch of chocolate drip seized on me. The second batch I got right, if a little on the thick side, but I didn't want to risk seizing another batch, so I made do with what I had. Well, my bowl was a little too close to the edge because after putting on the first couple drips I accidentally knocked the whole thing over- resulting in a chocolatey, broken-glass mess.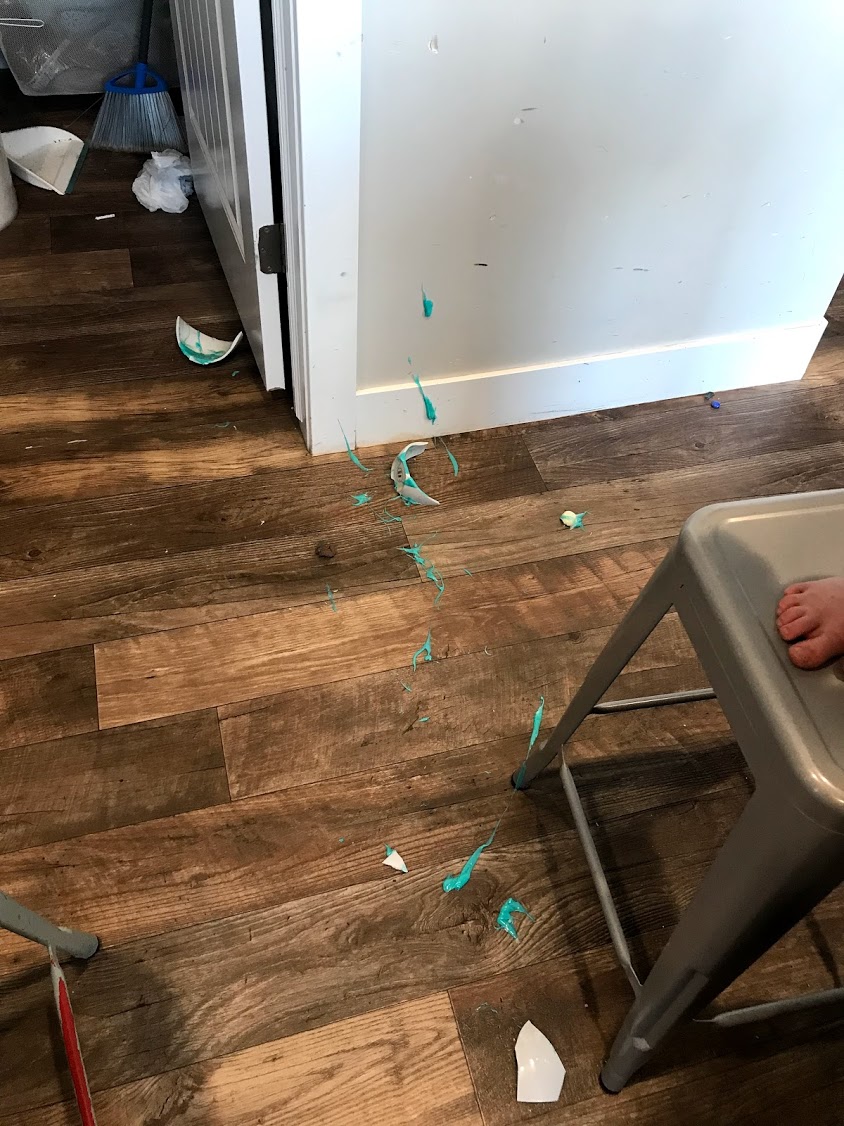 I decided that was my cue to put this project to rest. My pregnant hips don't have the patience my typical hips do ;). But I guess you could say I really was being authentic- sharing Fauna's experience of making a cake that's just not quite turning out the way you want it!
Despite the mishaps with the cake, it was a successful night, and we all enjoyed the food. And of course, the class movie of Sleeping Beauty! I've included the recipe for the horns below for anyone interested! Enjoy!
Maleficent Horns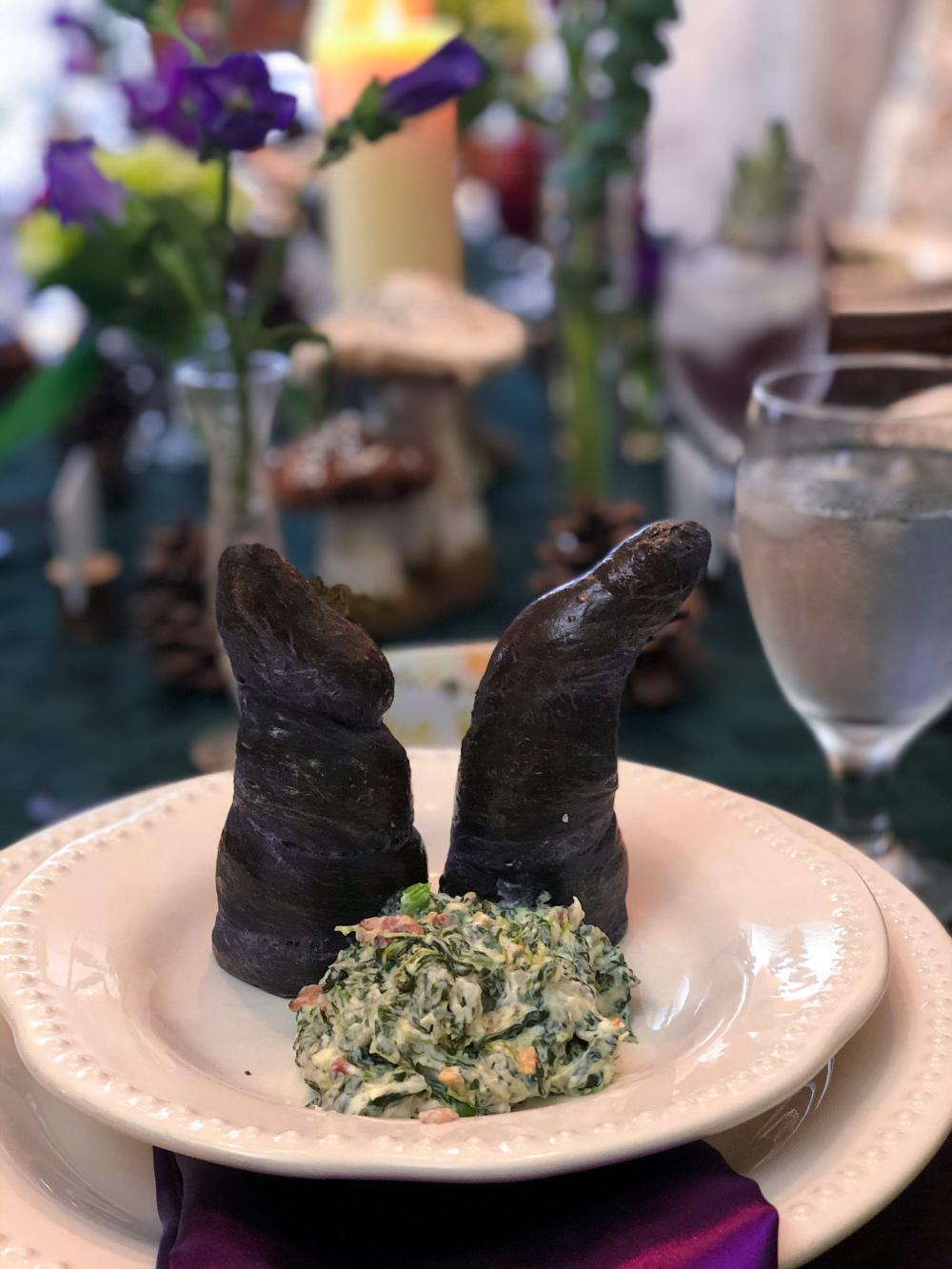 Tasty cones that are perfect for your Sleeping Beauty night!
Prep time:
Cook time:
Yield:
16 cones
Serving size:
16
Calories per serving:

148




Ingredients:
4
cups
bread flour
1 1/2
tablespoons
sugar
1
teaspoon
salt
1/4
cup
warm
water
(100-110 degrees)
1
packet
active dry
yeast
(2 1/4 teaspoons)
2
eggs
2/3
cup
milk
, warm
4
tablespoons
unsalted
butter
, melted
1
egg
, beaten
Directions:
In a large bowl, stir together flour, sugar, and salt. Whisk active dry yeast into warm water until dissolved.
Whisk black food coloring into warm milk. Add yeast mixture to flour mixture along with two beaten eggs and warm black milk and mix it all together. Knead in melted butter until dough is smooth. Cover bowl with a clean towel and set in a warm place to rise for one or two hours or until dough has doubled in size.
If making cones, make them while the dough is rising. Cut sheets of paper in half so you have 4?x5? pieces instead of 8×10" sheets set on top of slightly larger pieces of aluminum foil. Set paper in front of you lengthwise and roll left to right starting from about 1/3 of the way in on the bottom to form a cone. Thoroughly cover with foil, making sure that no paper is exposed.
When dough has doubled in size, punch down and divide into sixteen equal pieces on a floured surface. Let rest five minutes. Roll into ropes. Pick up a cone mold sprayed with nonstick spray and rope in the middle of the cone. Carefully roll the cone towards the rope, overlapping the dough slightly so that there are no gaps. Set on jelly roll pan or cookie sheets and let rest for twenty minutes.
Preheat oven to 400 degrees. Brush cones with beaten egg and bake for 10 minutes. Let cool just for a few minutes and then remove cone from center. Do not let them cool completely on the cone or it will be difficult to remove it.
Serve with your favorite filling or dip and enjoy!
Source:
stherosetable.com

Recipe formatted with the Cook'n Recipe Software from DVO Enterprises.
Add Recipe to Cook'n
Sources:
https://therosetable.com/2020/01/09/maleficent-horns/?utm_medium=social&utm_source=pinterest&utm_campaign=tailwind_tribes&utm_content=tribes&utm_term=953719032_42496296_268653
https://www.flickr.com/photos/gameraboy/40344803113
https://sprinklesomefun.com/sleeping-beauty-princess-slumber-party/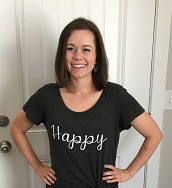 Camille Hoffmann
Weekly Newsletter Contributor since 2014
Email the author! camille@dvo.com