Coffee Grounds Uses That May Surprise You
OK all you coffee drinkers out there. This one's for you. Read on for some coffee grounds uses that may surprise and delight you.
HOMEMADE BODY SCRUB.
Mix your saved coffee grounds with olive or coconut oil, brown sugar, and a few drops of essential oils to create the perfect scrub. Once you've combined your ingredients, use it in the shower to exfoliate your arms, legs, hands, and feet. The report is that this also works great on the thighs to help combat cellulite.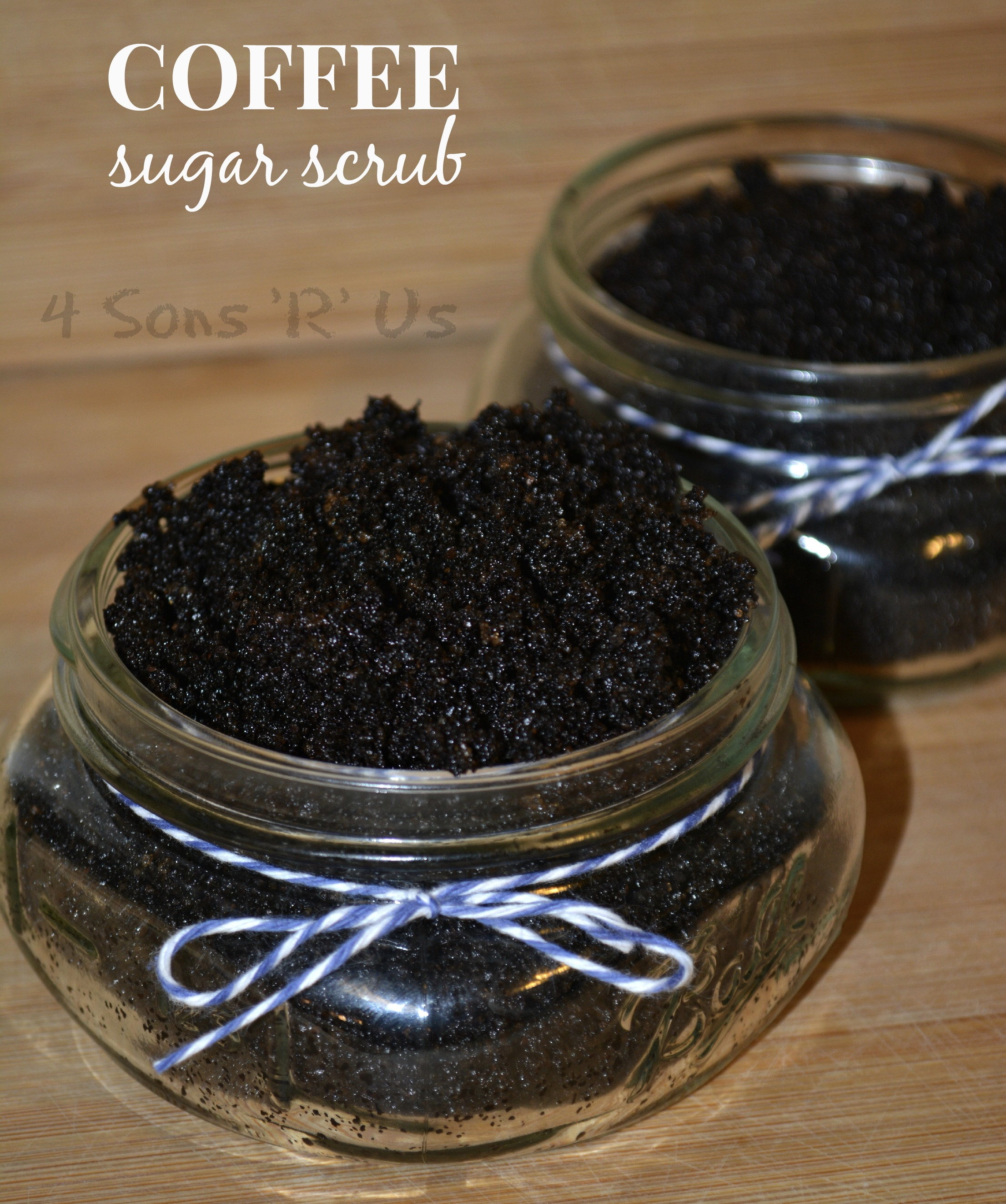 STIMULATING FACIAL SCRUB.
Combine the coffee grounds with a bit of jojoba oil and castile soap to create a gentle scrub. It's a great scrub morning scrub because it'll wake and energize you.
LIP SCRUB.
Combine your coffee ground with sweet almond oil to create a simple and pleasant lip scrub that exfoliates dead skin, leaving your lips soft, smooth, and plumper.
EYE REVITALIZER.
Your eyes will look brighter and more youthful after resting with an application of coffee grounds on the skin underneath them. (Obviously you'll want to avoid getting any into your eyes.) Let the moist grounds sit and work their magic for 10 to 15 minutes, then gently rinse away.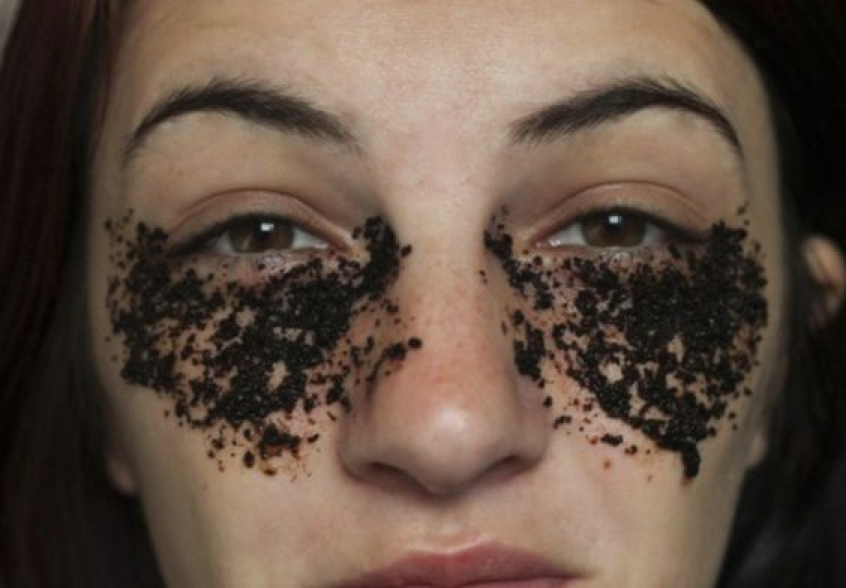 SCALP TREATMENT.
Whether your scalp is dry or oily, it'll benefit from this treatment. Gently rub coffee grounds through your hair roots to exfoliate the scalp. Consistently removing dead skin cells encourages healthy hair growth. Some research also points to the caffeine from the grounds as a growth stimulator.
BATH BALLS.
Recipes for homemade bath balls are all over the Internet, so find one you like and add coffee grounds to the mix. The shea butter, almond oil, and other typical ingredients will soften and soothe skin, which is lovely. But the coffee ground will add an energizing benefit.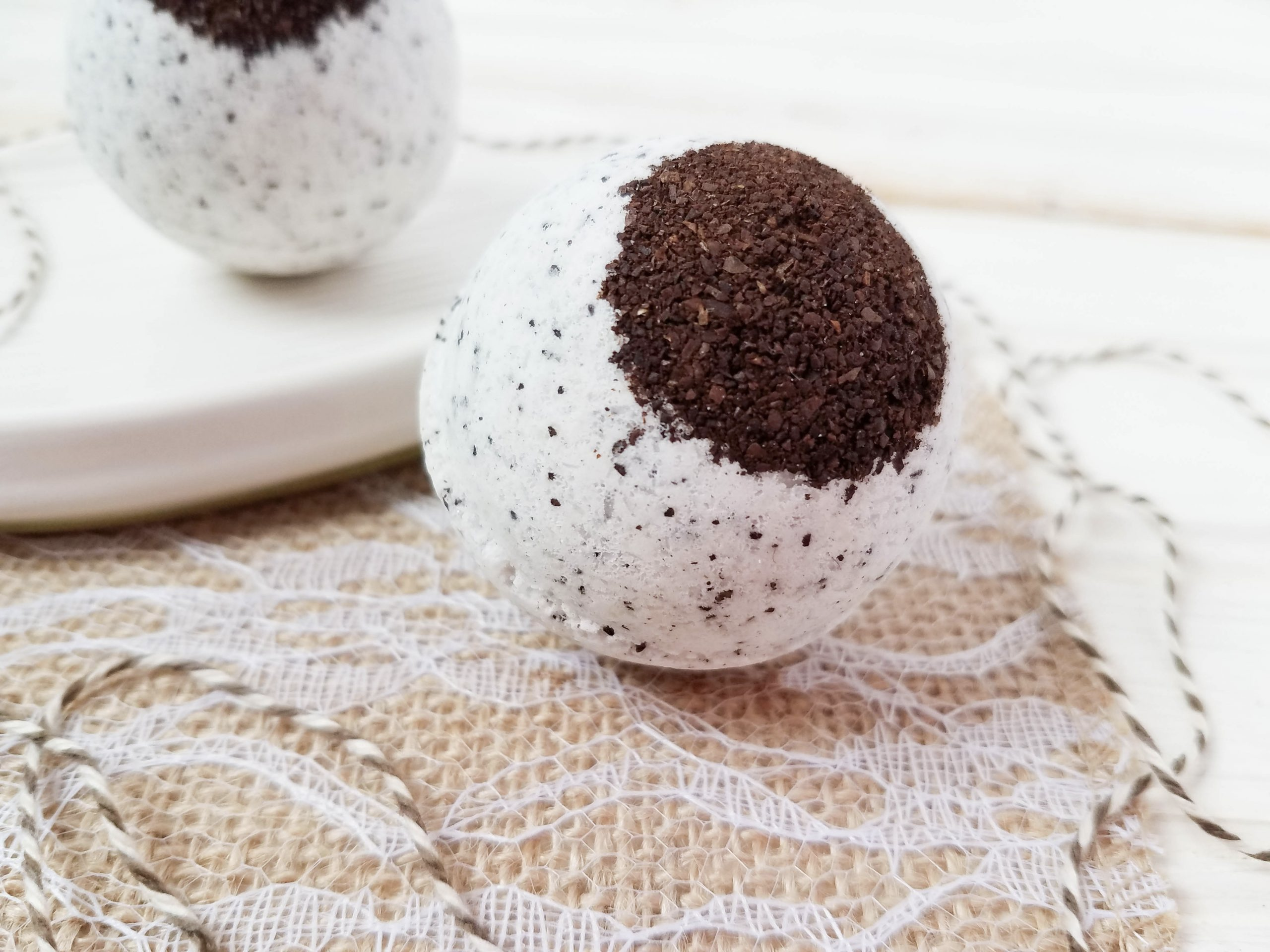 ODOR-REMOVING HAND SCRUB.
They are especially effective on garlic odor. Within minutes this odor disappears after scrubbing with coffee grounds. The pungent smell of the coffee overpowers that garlic scent, making it possible for you to remove the odor with ease.
FOOT ODOR REMOVER.
Just rinse your feet in cold water and scrub them with your coffee grounds. Just as with eliminating garlic odor from hands, the grounds will work quickly to eliminate any foot odor, leaving you with fresh, clean, and exfoliated feet.
FRIDGE ODOR CONTROL.
Pour coffee grounds into any container that allows good air flow. Place the container in the back of the fridge, and let it work its magic. Each time you open your fridge, you'll smell nothing but the heavenly scent of coffee.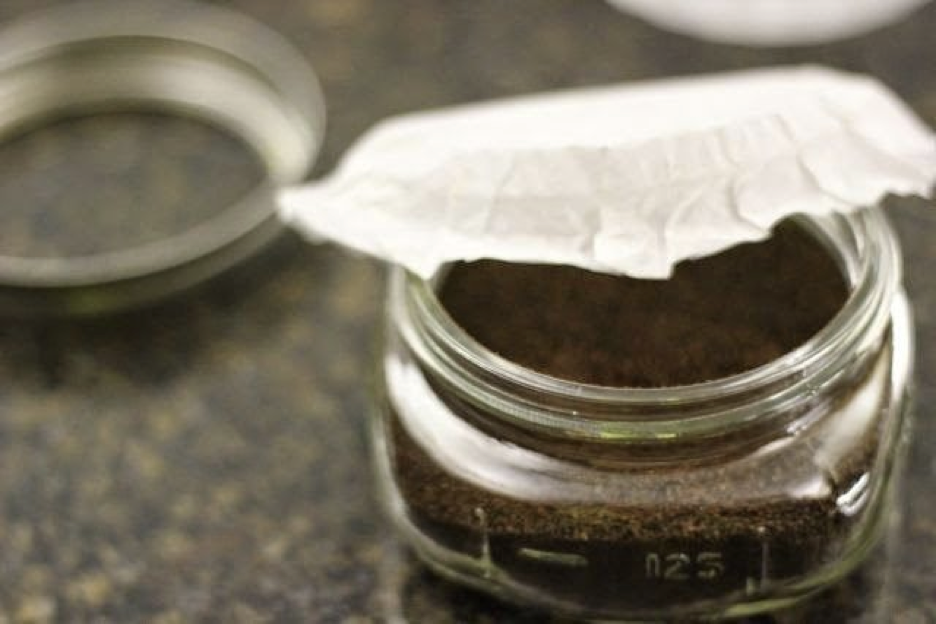 GARBAGE DISPOSAL DEODORIZER AND CLEANER.
This appliance can get stinky from time to time. When it does, toss 1 teaspoon coffee grounds into the disposal with a cup of ice and run it for a few minutes. Besides cleaning out lingering food remnants, this ice + coffee grounds combination eliminates even the toughest odors.
DIRTY POT CLEANER.
After sprinkling a thick coating of coffee grounds over your pot's insides, use a stiff brush to scrub away that cooked on food, stains, or other grime. While this approach takes a little effort, it's much nicer than using toxic chemical-laden cleansers.
GARDEN AND HOUSEPLANT FERTILIZER.
Soil quality is greatly improved when coffee grounds are mixed in. This is because soil is able to access the nutrients the grounds contain. They also contribute to the plants ability to retain water, thus avoiding wilted and withering plants. This is exceptionally good news for us westerners dealing with extreme drought conditions right now.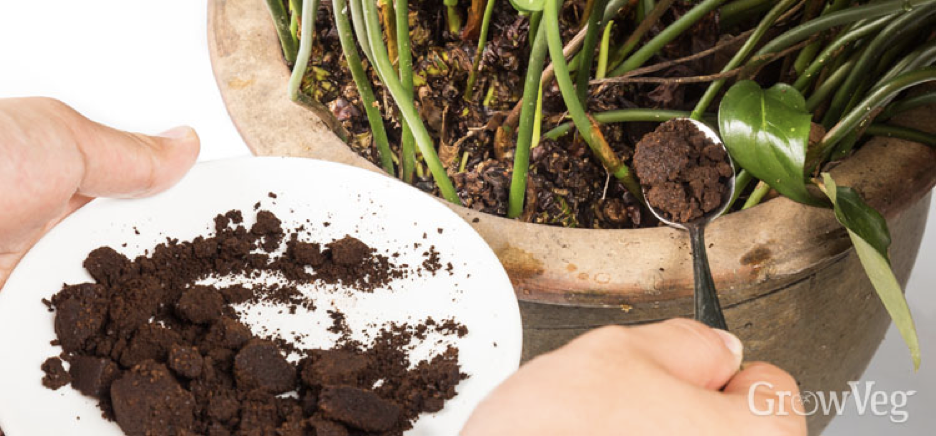 PEST CONTROL.
Those annoying slugs and snails hate this stuff. Unlike many slug/snail control products, coffee grounds are a safe way to keep these pests away without causing harm to your plants.
And finally,
WORM FOOD
. If you're composting, then be sure to include coffee grounds in your mix. While worms enjoy them, they also enhance your compost because of the above-mentioned tendency to create conditions for retaining water.
Sources:
www.4sonrus.com
www.pinterest.com
www.busybeingjennifer.com
www.growveg.com

Alice Osborne
Weekly Newsletter Contributor since 2006
Email the author! alice@dvo.com