Cold Banana Treats To Enjoy All Summer!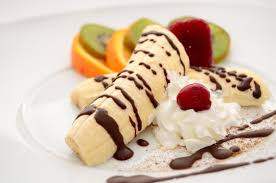 Is it just me, or has this June been HOT? I feel like we don't usually get into the high 90's and 100's until July and August, and we've already had multiple 100 degree days. This pregnant mama is feeling worn out with the heat- and we still have weeks to go!
Luckily, a cold treat really can do wonders to cool you down. As much as I love a bowl of ice cream, it's nice to have healthier cool treats on hand as well. My kids and I love bananas, and there are actually so many different cold snacks and treats you can make from this nutrient-packed fruit!
Frozen bananas dipped in chocolate. This is just a basic staple, right? Stick half a banana on a popsicle stick and freeze for about 15 minutes. Dip it in melted chocolate (with just a little bit of oil), and cover it with the topping of your choice- sprinkles, shredded coconut, pecans, granola, crushed graham crackers, etc. Freeze for about 30 minutes and you have a tasty, cool and relatively healthy snack!
Do the same thing, but with strawberry yogurt and Fruity Pebble cereal! I can get ALL my fruity cravings satisfied! Or vanilla yogurt with Cocoa Pebbles if you're craving chocolate!
Banana pudding. This is a classic for a reason, right? And while it's not necessarily a frozen treat, it's definitely still cool and refreshing- and delicious!
If you're looking for something a little more unique, these banana pudding bars sound divine! Maybe I'm a sucker for banana cream flavors, but these are definitely on my list of things to make!



Banana Pudding Bars

Serving size:

9

Calories per serving:

198





Ingredients:

1 1/2

cups

crushed

vanilla wafers

5

tablespoons

butter

, melted

2

tablespoons

sugar

pinch

sea

salt

1 1/2

block

cream cheese

, softened

1/2

cup

sugar

1 1/2

cups

whipped topping

1

(3.4-ounce) package

banana cream pudding

mix

1 3/4

cups

whole

milk

whipped topping

1/2

banana

, sliced

9

vanilla wafers

Directions:

Line an 8"-x-8" pan with parchment paper. Make crust: In a medium bowl, combine crushed Nilla wafers with butter, sugar, and salt. Press in an even layer into the prepared pan. Place in freezer while making filling. Make cheesecake filling: In a large bowl using a hand mixer (or in a stand mixer), beat cream cheese until fluffy and no clumps remain. Add sugar and beat until combined. Fold in whipped topping and set aside. In a medium bowl, whisk together pudding mix and milk. Let pudding stand for 3 minutes in fridge, until thickened. Fold into cheesecake mixture until well combined. Pour filling into prepared crust and smooth into an even layer. Freeze until bars are firm, at least 6 hours and up to overnight. When firm, remove from freezer and slice into 9 bars. Top each bar with a dollop of whipped topping, a slice of banana, and a Nilla Wafer before serving.

Source:

sdelish.com


Recipe formatted with the Cook'n Recipe Software from DVO Enterprises.





Add Recipe to Cook'n




Bananas make a great base for frozen treats because they add such a creamy quality. You can literally mix a few frozen bananas with a couple tablespoons of peanut butter in the blender and you'll end up with a creamy frozen treat- similar to ice cream! You can apply the same concept to popsicles. Blend strawberries, bananas and a little almond milk and freeze them in popsicle molds for a tasty, healthy cold treat!
You can also go the smoothie route. Sometimes in the afternoon when I'm craving something cold I'll throw together a smoothie for my kids and myself. Bananas are a great addition to so many things! I love doing peanut butter powder, chocolate protein powder, almond milk, a handful of spinach and some frozen banana. It's the perfect cool and healthy treat!
Little banana bites. Slice up a couple bananas and make little sandwiches with peanut butter, almond butter, etc. and your favorite jam. Freeze them on a sheet pan with parchment paper, and then store in a plastic container in the freezer. Now you have some cute, nutrient-packed bites you can grab from the freezer when you have a sweet craving or want something cold and delicious!
I am a huge fan of Oreo truffles- and this version that uses Golden Oreos and bananas just seems like a huge winner! I definitely need to make these!!



Banana Cream Chocolate Truffles

Prep time:

Yield:

about 4 dozen

Serving size:

4

Calories per serving:

405





Ingredients:

1

package

Oreos, Golden

1

package

(8 ounces)

cream cheese

, softened

2

teaspoons

bananas

extract

1/3

cup

mashed ripe

bananas

1

pound

milk chocolate

candy

coating, melted

dried

banana

chips, coarsely crushed

Directions:

Pulse cookies in a food processor until fine crumbs form. In a bowl, beat cream cheese and extract until blended. Beat in banana. Stir in cookie crumbs. Freeze, covered, until firm enough to shape, about 2 hours.

Shape mixture into 1-in. balls. Dip cookie balls in candy coating; place on waxed paper-lined baking sheets. Top immediately with banana chips.

Refrigerate until set, about 30 minutes. Store in a covered container in the refrigerator.

Source:

stasteofhome.com


Recipe formatted with the Cook'n Recipe Software from DVO Enterprises.





Add Recipe to Cook'n




Banana splits are a classic for a reason- something about banana and ice cream together just works!! But if you'd like to do something a little different without losing that classic banana split flavor, here's a great recipe to try!

Banana Split Dessert

Here's a mouthwatering make-ahead dessert that looks scrumptious...and tastes as good as it looks!—Mrs. Elmer Thorsheim, Radcliffe, Iowa

Prep time:

Yield:

25 servings

Serving size:

25

Calories per serving:

369





Ingredients:

3 1/2

cups

graham crackers

crumbs

2/3

cup

butter

, melted

4 to 5

medium

bananas

1/2

gallon

neapolitan

ice cream

(block carton)

1

cup

chopped

walnuts

1

cup

(6 ounces)

chocolate

chips

1/2

cup

butter

1

pint

heavy

whipping cream

Directions:

In a small bowl, combine crumbs and melted butter. Set aside 1/2 cup; press remaining crumbs into a 15x10x1-in. pan. Slice bananas widthwise and layer over crust. Cut ice cream widthwise into 10 slices; place over bananas. Spread edges of ice cream slices to cover banana and form a smooth layer. Sprinkle with nuts. Cover and freeze until firm.

In a large saucepan, melt chocolate chips and butter; stir until smooth. Pour over ice cream; freeze until firm.

In a large bowl, whip cream until stiff peaks form; spread over chocolate layer. Top with reserved crumbs. Store in freezer (will keep for several weeks). Remove from freezer about 10 minutes before serving.

Source:

stasteofhome.com


Recipe formatted with the Cook'n Recipe Software from DVO Enterprises.





Add Recipe to Cook'n




So many tasty options to keep you cool using bananas! Which one is your favorite, or which one do you want to try! Share in the comments below!
Sources:
https://pxhere.com/en/photo/976831
https://www.twopeasandtheirpod.com/two-ingredient-banana-peanut-butter-ice-cream/
https://www.tasteofhome.com/recipes/frozen-banana-cereal-pops/
https://www.healthylittlefoodies.com/frozen-banana-treats/
https://www.yummly.com/recipe/Strawberry-Banana-Popsicles-2557288
https://www.tasteofhome.com/recipes/banana-cream-chocolate-truffles/
https://www.tasteofhome.com/recipes/banana-split-dessert/
https://www.delish.com/cooking/recipe-ideas/a19756498/banana-pudding-cheesecake-bars-recipe/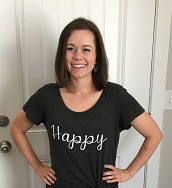 Camille Hoffmann
Weekly Newsletter Contributor since 2014
Email the author! camille@dvo.com