The Perfect Activity for Family Reunions, Date Nights or Any Summer Activity!
Summer is in full swing and hopefully we are all out making memories and making up for last summer! Swimming, family reunions, drive-in movies- and of course, taste-offs!
The concept of a taste-off is not new, but it's something that is often overlooked- and is SO MUCH FUN! Basically, you are taking some different items of a similar concept and putting them against each other to compare and see which is your favorite.
If you haven't heard about Taste Off, you're missing out; it's a company that does this very thing! They generally choose 6 items and give you 2 of each so you're getting a total of 12 tasty items. You pick them up on the set date, and they even give you pens and a scoring sheet so you can properly taste test the various items! You rate the items according to appearance, taste, texture, etc. and if you'd like they have a link for you to send in your answers so they can choose a general winner. But of course, the fun part is the actual tasting!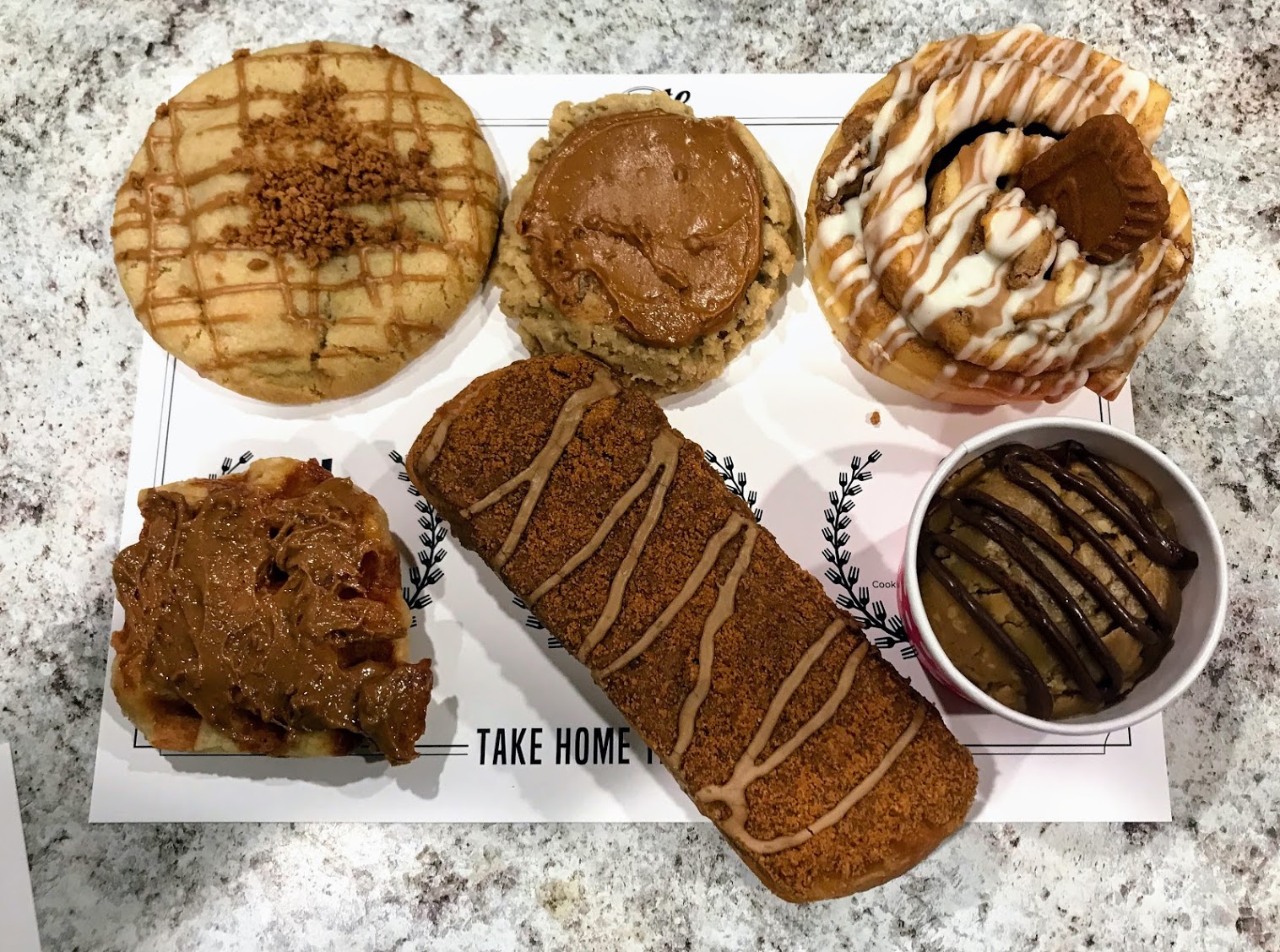 This was their Cookie Butter kit. A giant Biscoff cookie, a Biscoff oatmeal cookie, a cookie butter sweet roll, a waffle with cookie butter from Waffle Luv, a cookie butter donut, and cookie butter cookie dough. Just look at that spread! And there were 2 of each of those items, so my sister and I split it between our families to save on cost (and calories ;) ). My personal favorite was the oatmeal Biscoff cookie from Twisted Sugar, and my husband's favorite was the sweet roll from Batch Baked Goods. But let me assure you- they were all very delicious!
You can see more at tasteoff.com. They do all sorts of kits! I've seen cookies and cream, ramen, chili, cotton candy, peanut butter desserts, popcorn, BBQ sides- they cover it all! It's definitely worth checking out. I also really love that they support local businesses- it's a win-win for everyone! You get to sample a bunch of deliciousness without having to drive everywhere, and small and local businesses are able to get advertising and business! It's the perfect set-up.
If you're not up for spending the money, you can still do this on your own! My sister and brother-in-law gave everyone a root beer tasting kit for Christmas.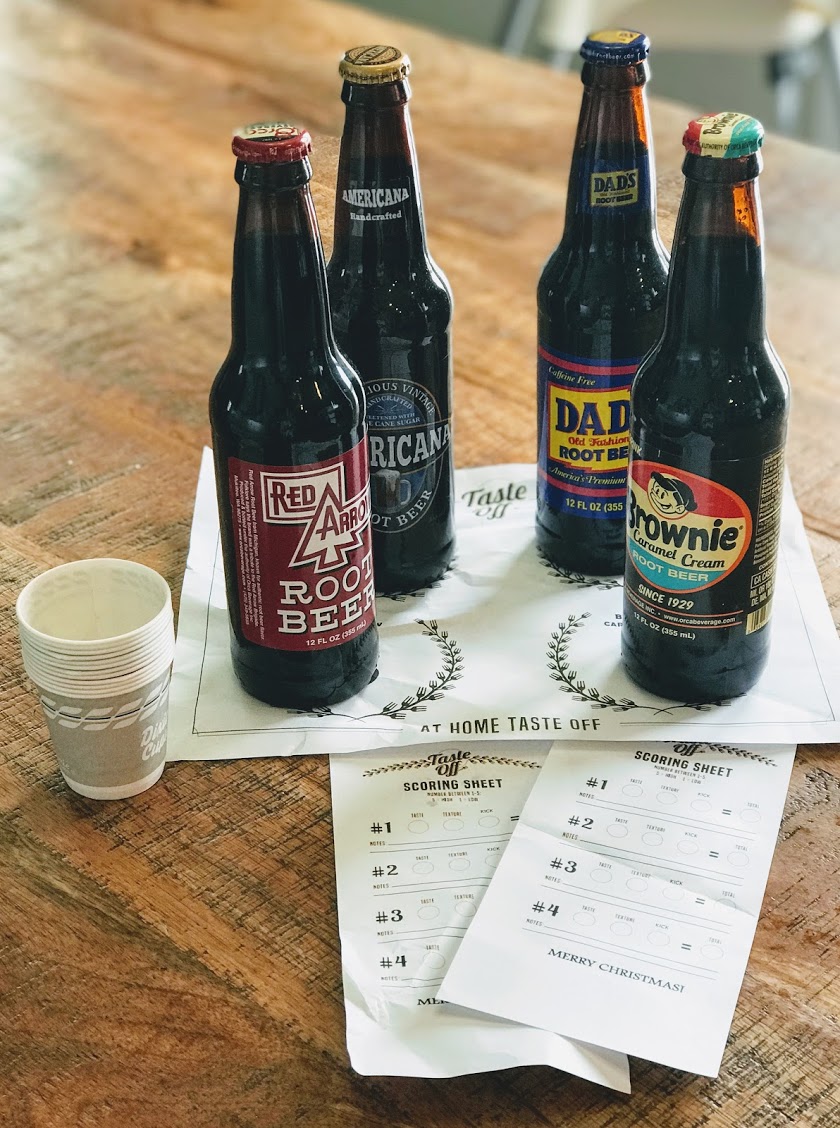 They provided the cute little mat and scoring cards, and we got to sample each rootbeer and rate it on the sweetness, the kick, the carbonation, etc. It was such a cute gift idea!
You could do this with all sorts of things! And you could cater it to your audience as well. Adults might appreciate a soup taste-off, cheesecakes, different burgers or cuts of steak. Kids might enjoy different crackers, fruit snacks, fruit or chip dips, candy bars, etc. And of course you could get as creative as you want!
This would be such a fun family night activity. It's also perfect for a date night with your loved one. Or a kid's summer birthday party. And how much fun would it be at a family reunion? Nothing brings people together better than food!
Have you ever tried a taste test- whether officially or through a self-made event? Is this something you'd be interested to try? I'd love to hear!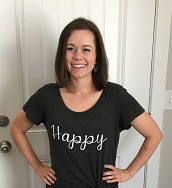 Camille Hoffmann
Weekly Newsletter Contributor since 2014
Email the author! camille@dvo.com