Lentil and Split Pea Cookery 101 + A Surprising Recipe!
In the world market, dry peas and lentils are called "pulses"--that is, seeds that grow in pods on plants that fix nitrogen into the soil. Beans and chickpeas are also pulses, and they all are members of the legume family, which is gaining more and more recognition for its importance in contributing to weight loss and cancer protection.
Pulses have been nicknamed "poor man's meat." But the joke's on the nicknamer, because they're rich in health-promoting vitamins, minerals, trace elements, and phtyonutrients! This is actually the food that Daniel and friends asked for when enslaved in King Nebuchadnezzar's court (Daniel 1:12).
Dry pea and lentil production in the United States has been centered primarily in one region of the country for about 70 years--a 250-mile long, 50-mile wide band of incredibly rich agricultural land that straddles the border of Washington and Idaho called "the Palouse." This is my home--I grew up in Spokane, WA, dining on split pea and lentil soups!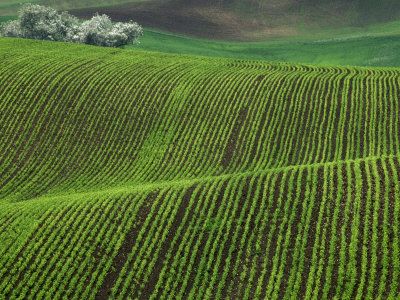 Peas and lentils are planted in the spring. Allowed to dry naturally on the vine in the mellow Palouse summer sun, they are harvested in late summer in a mechanical process that separates the pods from the seeds. At the processing plant, lentils are sifted and culled for uniformity in size. Seeds, field dirt, and other debris are removed by a mechanical process which uses NEITHER water nor chemicals. Therefore, directions for cooking lentils as well as split peas always state to "rinse before cooking" to remove whatever remains of the fine Palouse dust.
Dry peas are processed a bit differently. After being sifted and culled for uniformity in size, they are steamed to remove the seeds coat, and then put into a splitter where the peas are batted with huge paddles that cause them to split along their natural seam. The seed coats are screened off, and the split peas are again sifted and culled. Finally they are "polished" mechanically to produce a clean, uniformly-sized split pea. Dry split peas come in green and yellow varieties.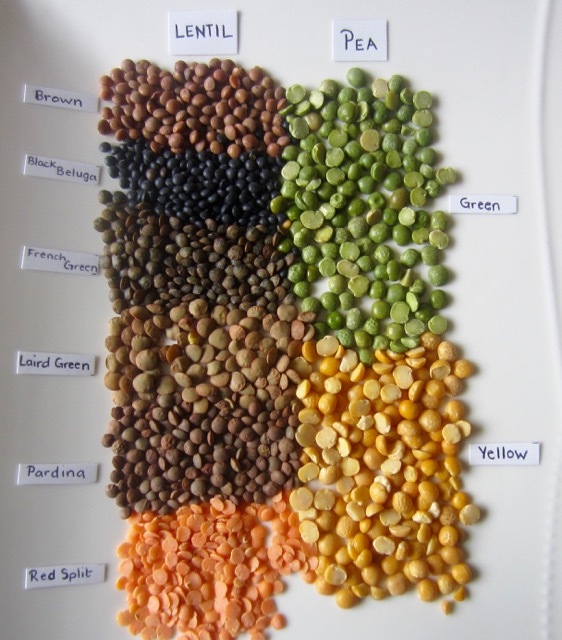 As mentioned above, these foods are nutrition powerhouses--high in fiber, complex carbohydrates, protein, B-vitamins, and potassium. And to top it off, they have just a trace of polyunsaturated fat, are very low in sodium, and contain no cholesterol. They are extremely satiating, are nutrient-dense and calorie-sparse, and digest slowly--they are a wonderful food for anyone with blood sugar issues!
They're easy to fix, versatile, and so tasty. Their mild nutty flavor readily absorbs and harmonizes with spices and herbs, and provides an excellent complement to fish, fowl, beef, pork, and lamb--OR they can be a complete meal in themselves. And because there's no chemicals involved in their processing, those from the supermarket aisle are just as healthy as those found in a health food store.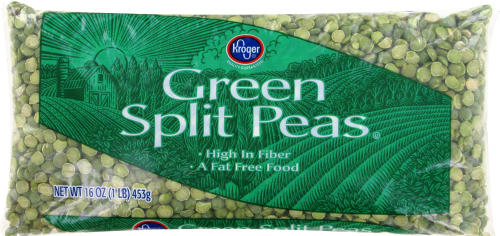 You can sprout them, steam them, puree them, toss them in salads, add them to rice and barley, toss them in soups and stews (they're perfect for the slow cooker)--the list goes on. And you can even sneak them into sweet bread (see recipe below)!
But first, let's look at some general cooking guidelines for no-fail results. Keep in mind that your end product will vary depending on hardness of water, altitude, cooking equipment, or age of the product.
Rinse and drain split peas or lentils
DO NOT SOAK!
Use twice the amount of liquid as split peas or lentils
If cooking lentils, no that salt tends to toughen the seed coat and lengthen cooking time, so add it (if needed), at the end of the cooking time
Pressure cooking is not advised
Dain well for salad recipes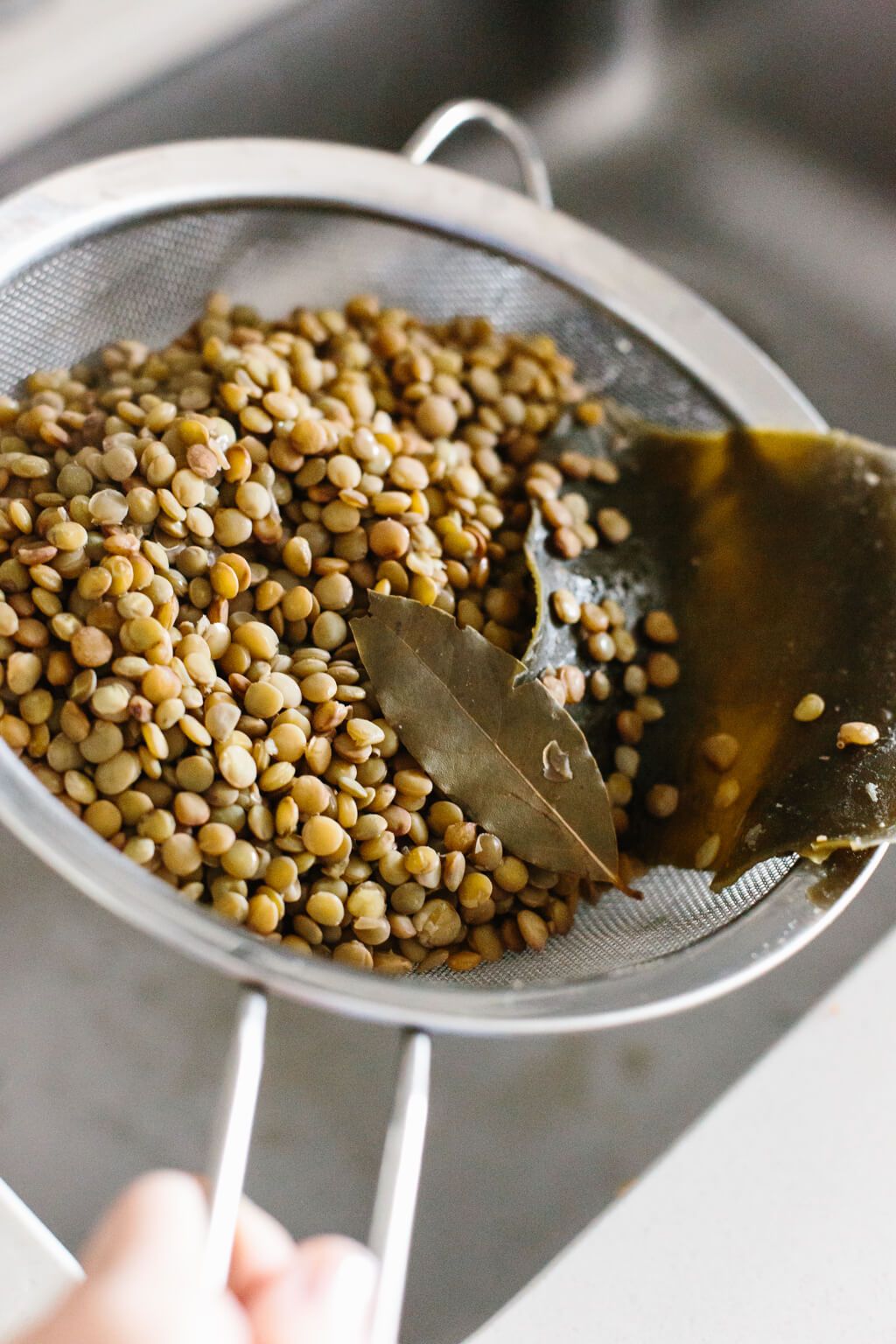 General cooking procedure: In a saucepan, combine split peas or lentils and liquid. Cover; bring to boil. Reduce heat and simmer (15 min. for salads, 30 min. for vegetable and main dish recipes, 45 min. for soups and purees). Drain and use as directed according to your recipe.
Now, here's a terrific recipe for a holiday sweet bread. No one will ever guess lentils are in this! This is one surprising recipe!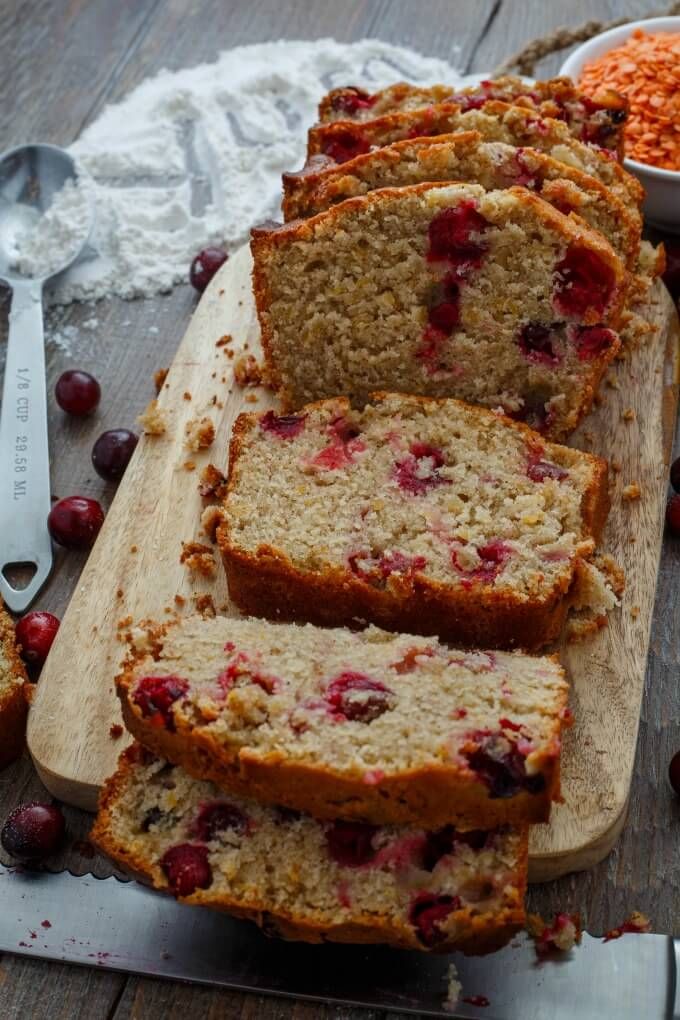 Holiday Lentil Bread
Yield:
1 loaf
Serving size:
1
Calories per serving:

3,908.333




Ingredients:
1
cup
cooked
lentils
1/3
cup
butter
softened
3/4
cup
sugar
2
eggs
3/4
cup
buttermilk
2
cups
unsifted
flour
1/2
teaspoon
baking powder
1/2
teaspoon
baking soda
1/2
teaspoon
salt
3/4
cup
chopped
walnuts
or pecans
1
cup
fresh or frozen
cranberries
slightly chopped or whole
1
cup
golden raisins
2
tablespoons
lemon zest
Directions:
1. Preheat oven to 350 degrees.
2. In mixing bowl, cream butter and sugar.
3. Beat in eggs; blend in buttermilk.
4. Stir in lentils and remaining ingredients, just until blended.
5. Pour into 9x5 inch loaf pan, greased on the bottom only.
6. Bake 50 to 55 min., or until toothpick inserted comes out clean.

Recipe formatted with the Cook'n Recipe Software from DVO Enterprises.
Add Recipe to Cook'n
Sources:
www.bibleblender.com
www.pinterest.com
www.myfavoritepastime.com
www.kingsoopers.com
www.downshiftology.com
www.pinterest.com

Alice Osborne
Weekly Newsletter Contributor since 2006
Email the author! alice@dvo.com