Let's Celebrate the Panini!
The Panini is an interesting sandwich. This delicious take on the traditional sandwich is said to have originated in Lombardy, Italy in the early 1950s. Its creation was in response to the demand among Milanese office workers for a quick lunch without sacrifice in flavor and quality.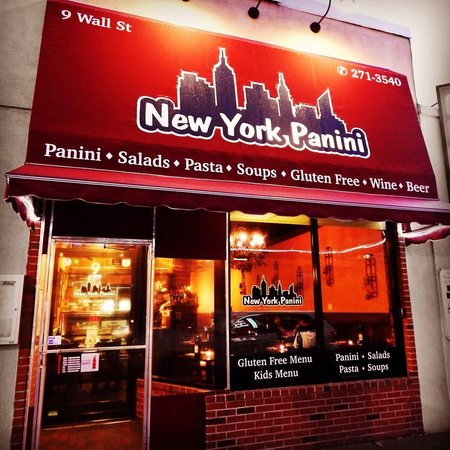 The first U.S. reference to Panini, a "pan warmed Italian sandwich" dates to 1956 in a newspaper article about an Italian street fair and the unique food that was showcased. But it wasn't until the late 1970s/1980s that it became an official American offering. Trendy U.S. restaurants, particularly in New York, began selling Panini's to a very accepting audience.
As time rolled on, some Panini fan somewhere felt strongly that this often audacious sandwich ought to be seriously and widely recognized. So, on August 11, 2015 the Panini was given "official" status, and now August 11 is National Panini Day.
And why not? Besides how good a Panini is, there's certainly reason to celebrate what a creative approach to sandwiching it is.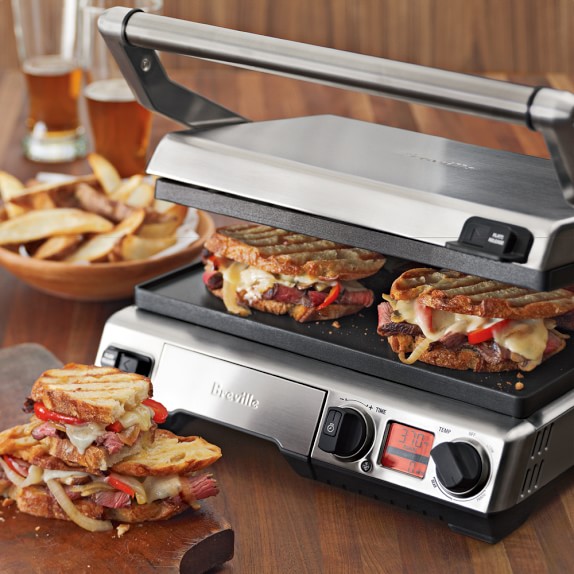 The popularity of grilling Panini at home reached a fever pitch when Oprah Winfrey featured the Breville Ikon Panini Press among her 2007 "favorite things". That model and many others began selling out in housewares stores everywhere.
Simply defined, the Panini is a grilled sandwich. But don't be fooled, it's not really that simple. This "simple" sandwich can be easily messed up. So in case you're curious, here's how to avoid Panini flubs. If you follow these 7 tips (shared by food researcher and cookbook author, Kathy Strahs, of www.paninihappy.com) you'll be ensured that the Panini you make at home will be as scrumptious as those you'll find in any good restaurant.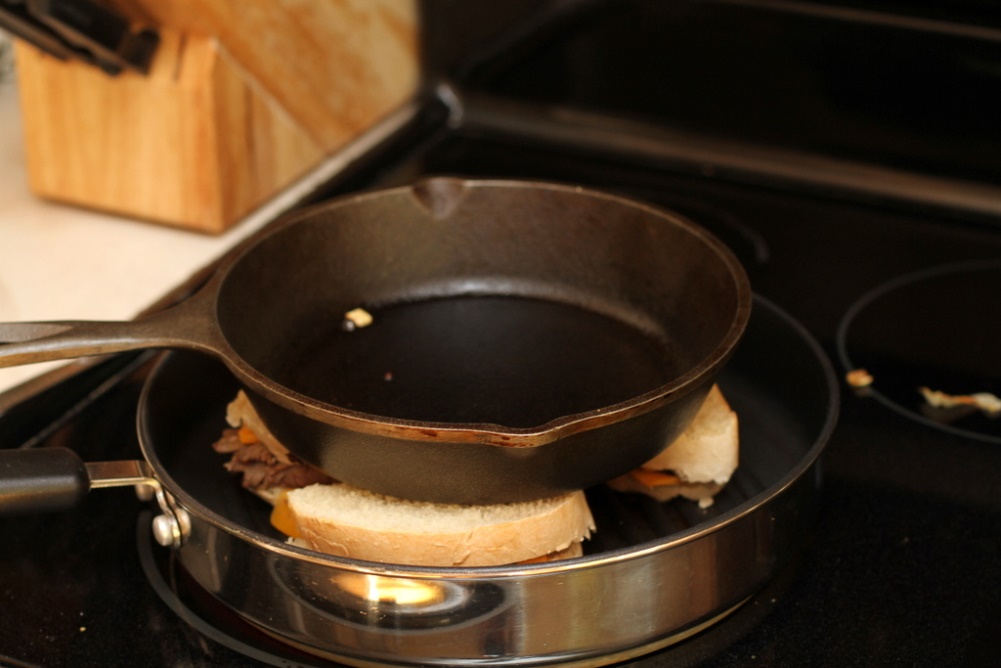 TIP 1:
Choose your grilling method wisely. Not all Panini grilling methods yield the same results. A Panini press may be the easiest to use and provide the greatest amount of control over heat and pressure, but it's also the most expensive option. Many people are able to grill sandwiches just fine with a grill pan and/or skillet…although this method can be unwieldy and cumbersome to execute. It all comes down to your personal taste and, perhaps, how often you plan to make them.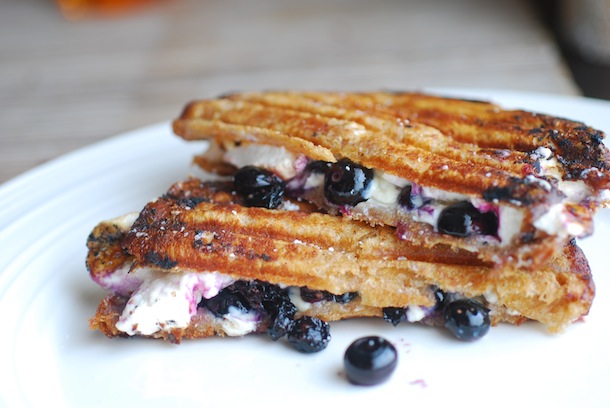 TIP 2:
Experiment with a variety of breads and fillings. Just because Panini originated in Italy doesn't mean you're limited to foccacia, mozzarella and other Italian ingredients. Or even just savory ingredients. If it's got bread and fillings and is prepared on the grill, it's a Panini! Try dessert recipes (such as this blueberry, cream cheese and white chocolate example pictured), breads such as pita and biscuits, and fillings like mango salsa and apples. Let your taste buds be your guide; experiment and have fun with it!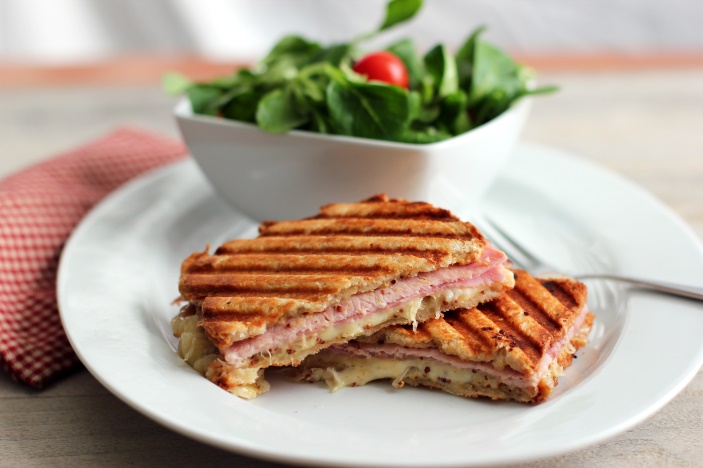 TIP 3:
Go for the crunch. What separates Panini from "regular" sandwiches? It's the grilling! Grilled bread is the hallmark of Panini – make the most of it by brushing olive oil or melted butter on top for a crostini-like crunch.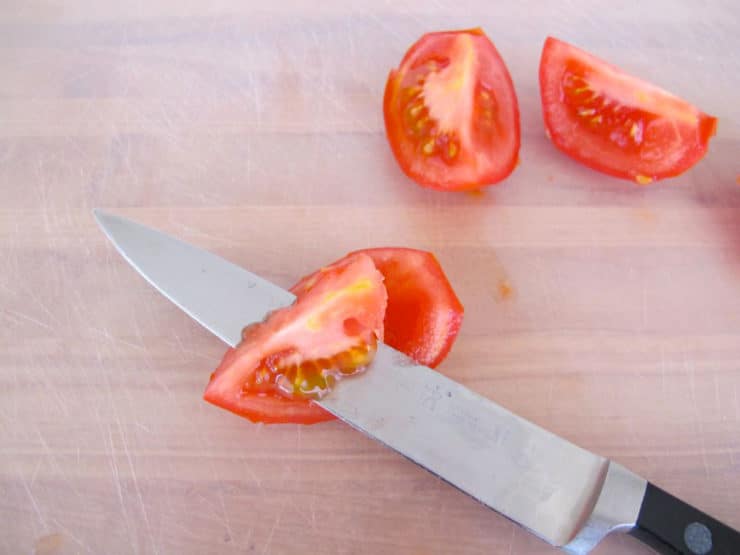 TIP 4:
Be careful with "wet" ingredients. No one likes a soggy sandwich. Many of the great fillings we enjoy on "regular" non-grilled sandwiches, such as tomatoes and juicy meats, sometimes aren't ideal candidates for Panini, where crispness is key. Does that mean these fillings are out of the question (and the Panini) entirely? Absolutely not! Just look for ways to contain the excess moisture. For example, add panko breadcrumbs to fish and remove seeds from tomatoes. Or another method is to put your wet ingredients in the center of the sandwich.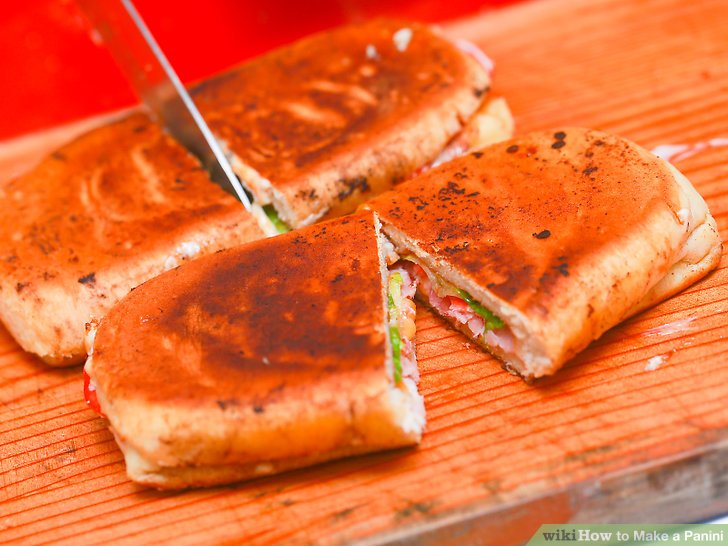 TIP 5:
Cut with a straight-edged knife. A sharp, straight-edged knife, rather than a serrated one, will ensure a smooth separation for your finished Panini.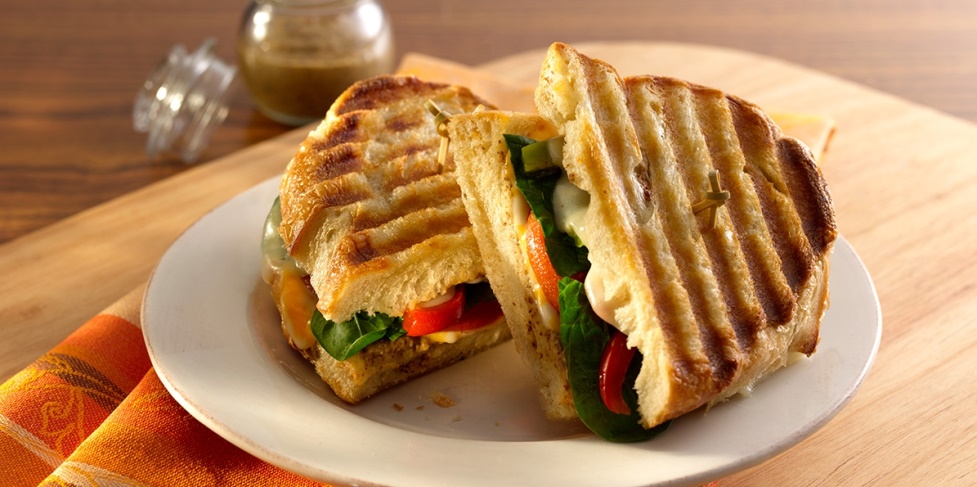 TIP 6:
Greens go last. Love to include lettuce in your Panini, but can't stand to have them wilt in the grilling process? Then at
the end
of the grill insert anything you'd like to keep leafy – lettuce, spinach, arugula, cilantro to name a few – right before serving.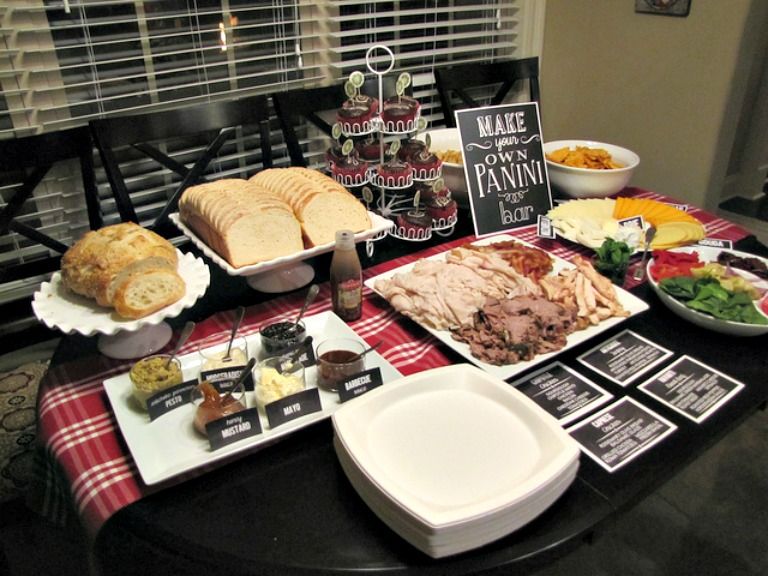 And I'll close with
TIP 7:
Have a Panini party! This is fun sandwich that deserves some celebration. The best way to know if your Panini are hitting the mark is to test them out on friends and family. Buy a selection of breads and fillings, fire up the grill, and allow your folks to create their own Panini combinations. And your guests might even have some creative Panini ideas of their own.
Sources:
www.tripadvisor.co.nz
www.williams-sonoma.com
www.thefrugalgirl.com
www.alwaysorderdessert.com
www.cookinginsens.wordpress.com
www.toriavey.com
www.wikihow.com
www.sargento.com
www.pinterest.com

Alice Osborne
Weekly Newsletter Contributor since 2006
Email the author! alice@dvo.com