A Cream Cheese Braid That Can Be So Much More!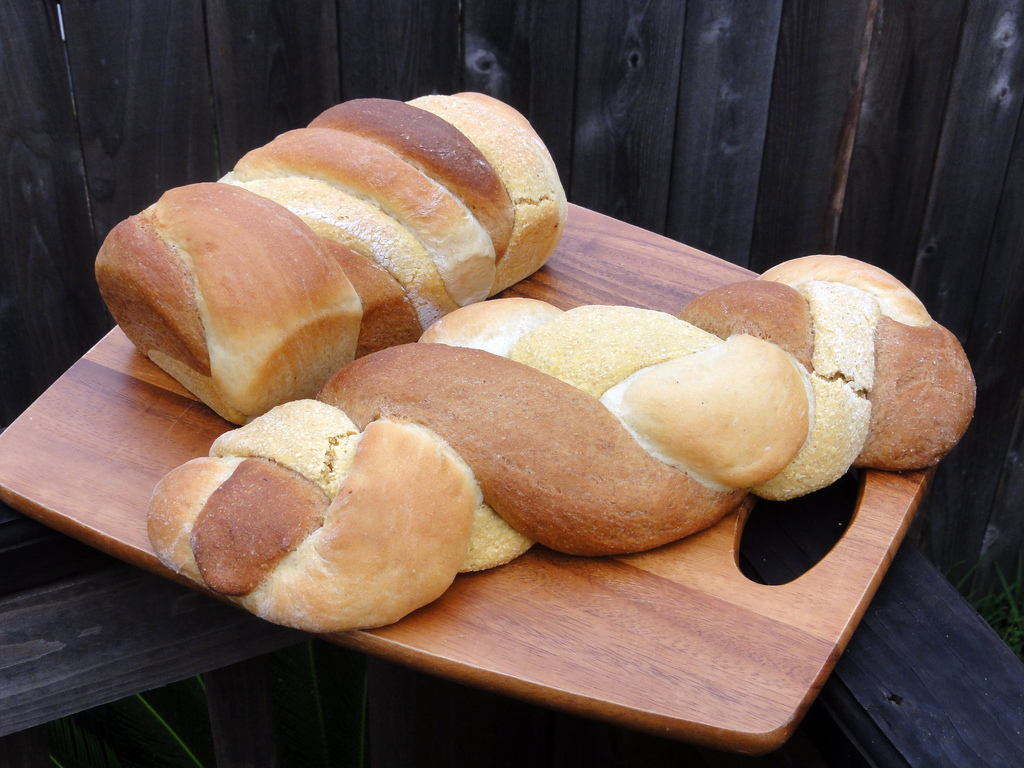 Last week I shared one of the best bread recipes- a delicious homemade bread recipe that can mixed, raised and baked in less than an hour! It's also a great recipe because you can use it for a variety of bread recipes, such as pizza dough, breadsticks- and this delicious cream cheese braid.
I've made this bread recipe several times, whether it was for sandwich bread or pizza, but I had never made this cream cheese braid until a couple weeks ago, on a complete whim. I was making breadsticks for a fun Halloween dinner (shaping them into bones), and I only needed half the dough recipe. I came across this recipe and decided to make it for breakfast the next morning- and my whole family LOVED it. My husband works from home and he took his plate downstairs- he was gone for only a couple minutes when I heard him run back up the stairs and the first thing he said was "What was that and why haven't we had it before??" Needless to say, he's a fan ;).
This is a pretty easy recipe- you don't even need to let the bread raise! The hardest part is just piecing it together… and waiting patiently while the heavenly aromas come from the oven ;).
Now I'm all about recipes that allow for some creativity. This is definitely one of those! The particular cream cheese braid I made had a sweet cream cheese filling, and I topped it with a homemade grape jelly from my sister- and it was perfect! I'm a sucker for homemade grape jelly, but it also just made for a beautiful roll! I think next time I'll try it with homemade coconut peach jelly.
But you could do so much more! The cream cheese filling would be divine with a cinnamon sugar paste! But it would still be super tasty without the cream cheese filling- and dairy free, as well! Nutella and strawberries topped with whipped cream would be so tasty and could be a fun breakfast! Another fabulous breakfast plan could be bananas and cinnamon with caramel sauce and whipped cream! Bananas and caramel are a perfect match!
But this braid doesn't just have to be sweet! Ham and cheese is basic- but an easy dinner! How about bacon, potatoes, eggs, and cheese? Thanksgiving is just around the corner- fill a bread braid with leftover turkey and cranberry sauce! (And speaking of Thanksgiving, you'll have tons of pie filling left over- what better filling could there be? Cherry pie filling, lemon custard, coconut cream- so many tasty options!)
When you make the braid, you'll make the dough recipe according to the 5 minute bread recipe I shared last week. If you missed it, there's the basic dough recipe:
Add Recipe to Cook'n
Roll out your dough across a greased cookie sheet until it's filled the whole thing. Slice it diagonally down towards the middle, but don't go all the way! You'll want to leave the middle section untouched so you can pile all your yummy fillings :).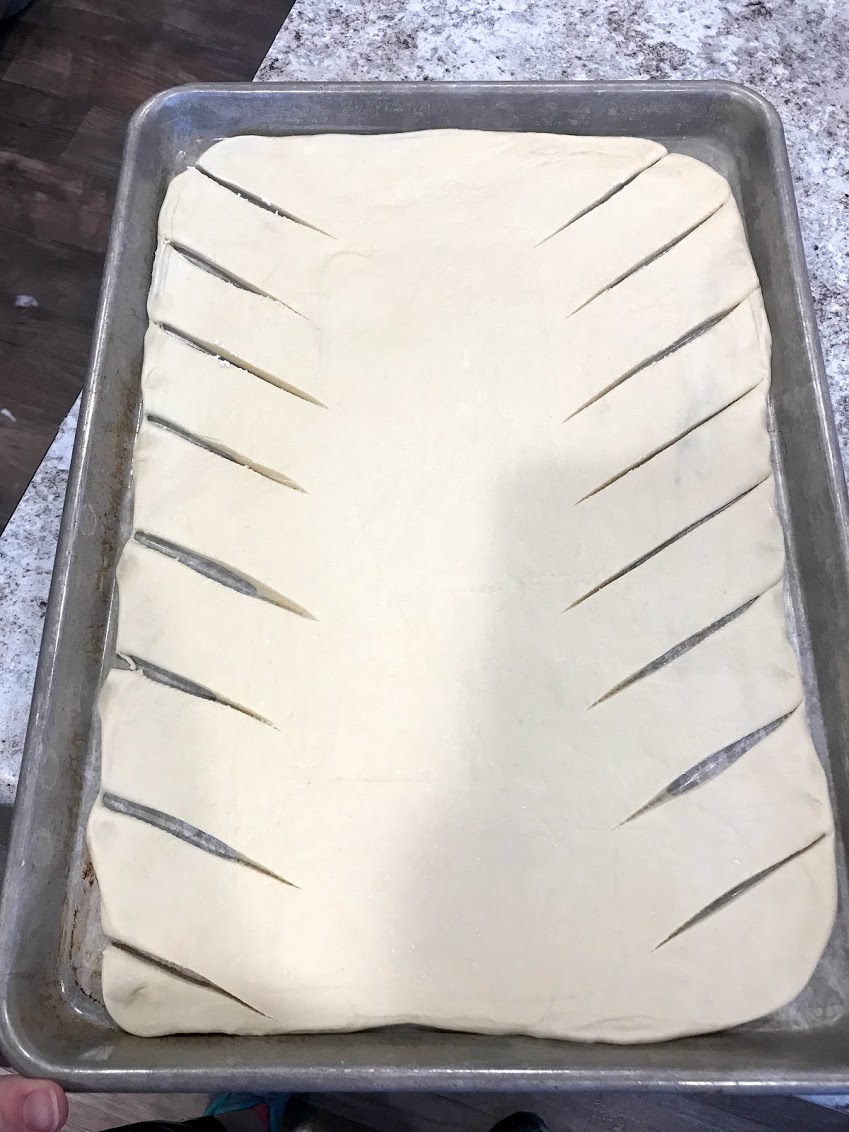 Once you've sliced your dough, place your fillings down the center! I spread the cream cheese filling first, and then topped it with the grape jelly.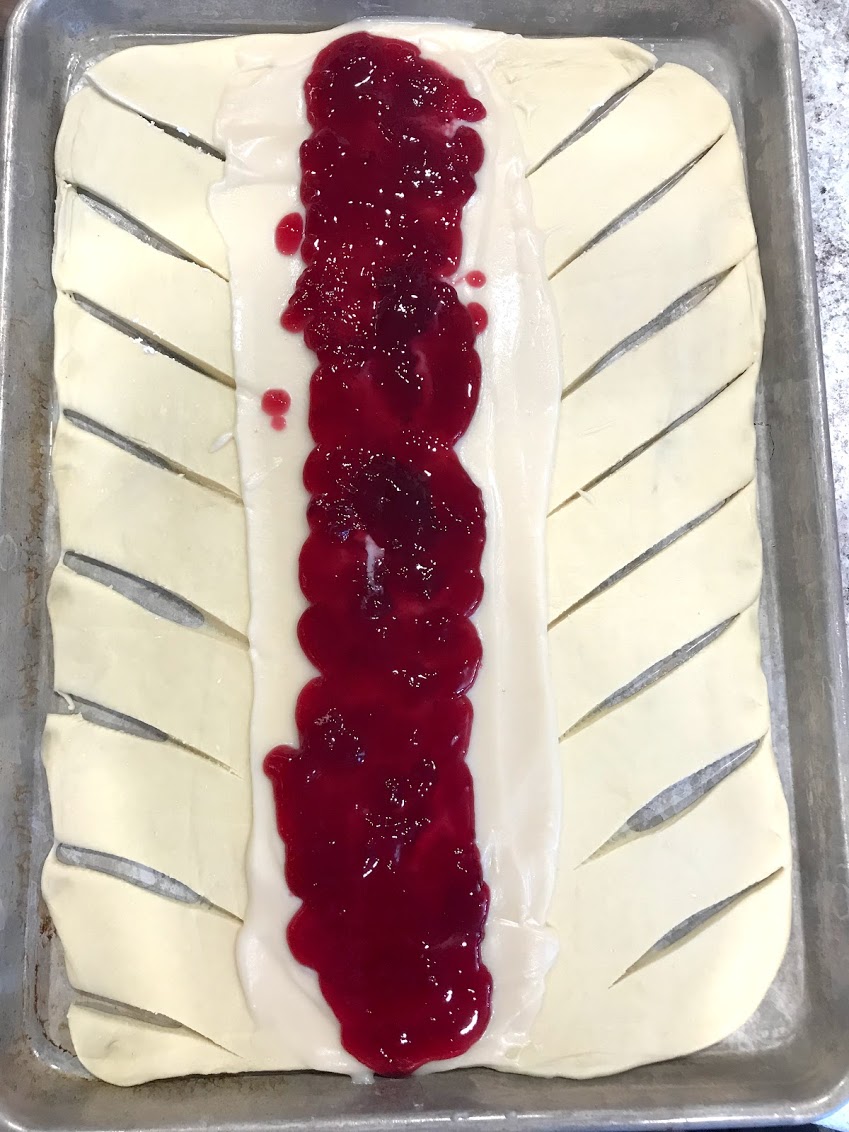 Next, you'll, want to "braid" your dough together. This doesn't have to be an exact science! I was in a hurry, and as you can see my "braid" is seriously lacking, but it still turned out great! Just be sure to pinch the sides together tightly or you'll end up with a sticky jelly mess all over your pan ;).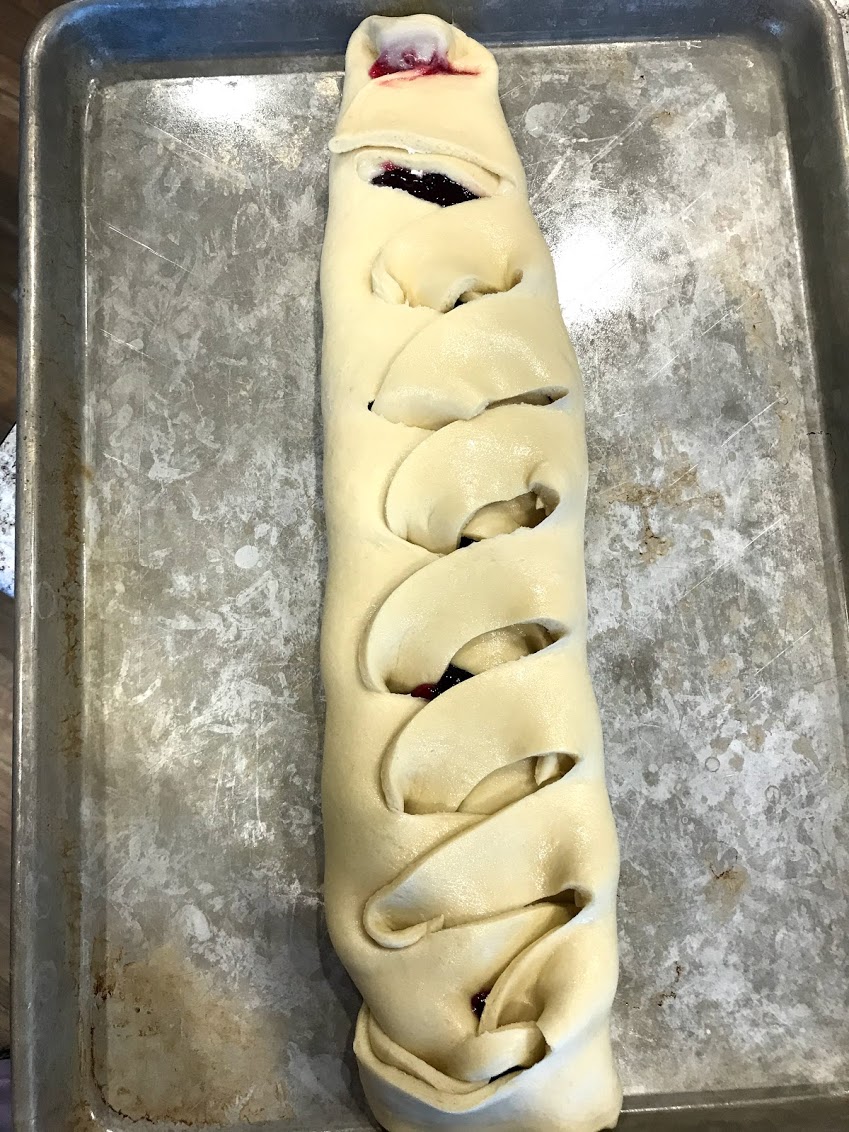 This picture shows my final product- before I put the frosting on! It looks pretty good without the frosting, but the frosting really completed the look! This was a fun recipe to make, and was SO SO tasty!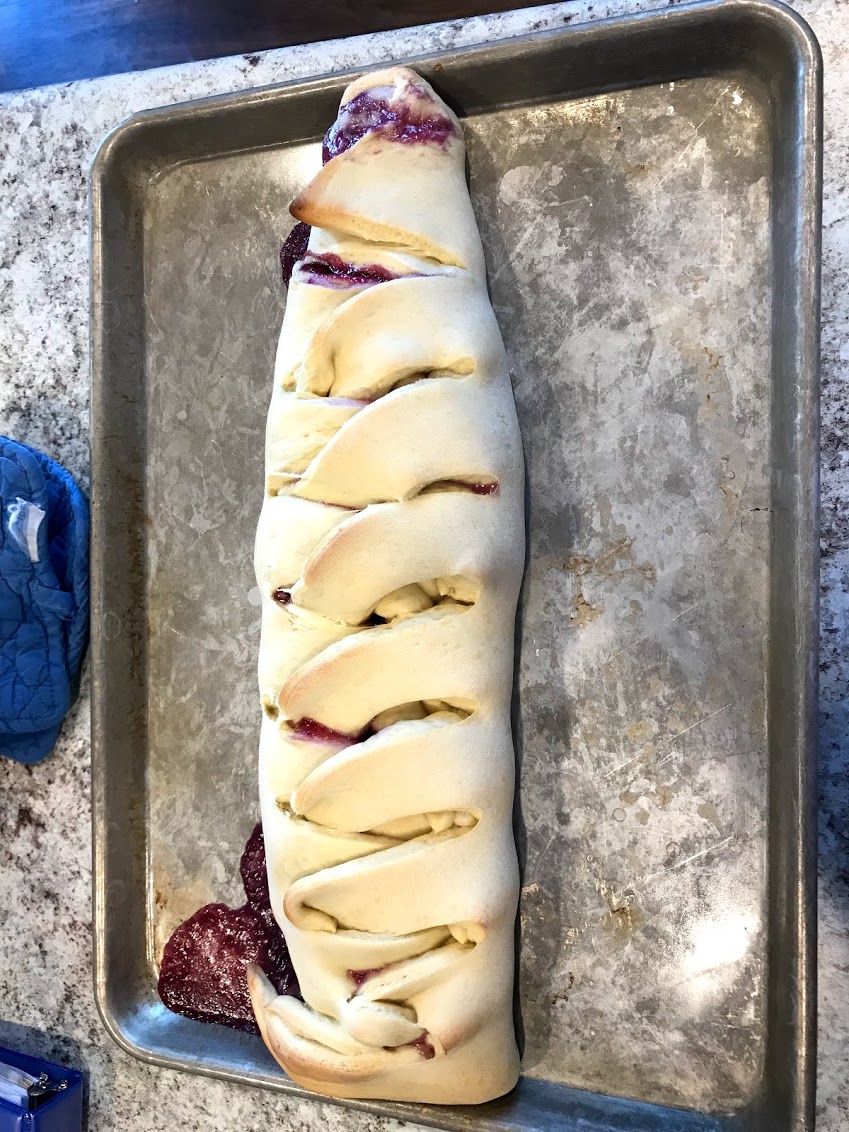 Add Recipe to Cook'n
What other ideas for fillings do you have? I'd love to hear all your ideas!
Sources:
https://www.flickr.com/photos/editor/6829992659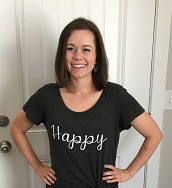 Camille Hoffmann
Weekly Newsletter Contributor since 2014
Email the author! camille@dvo.com