Revival of the Apron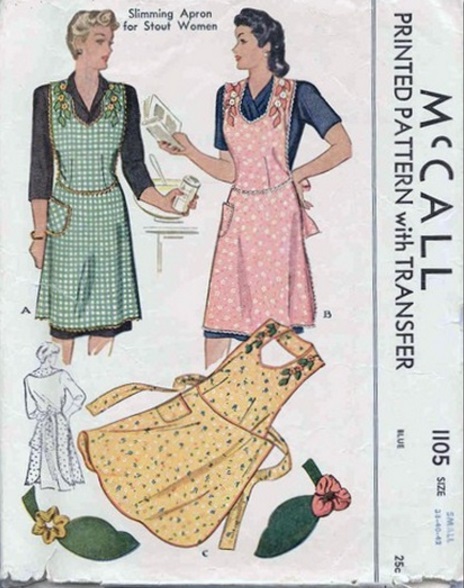 In recent years, the lowly apron has made a comeback due to several cultural factors.
The increased popularity of cooking and the back to the kitchen movement brought aprons back in a big way. Between cooking shows on the Food Network, and a new appreciation for quality meals made from scratch, the apron is once again used for practical reasons. Full aprons with extra long ties (that go around the back and tie at the front), and aprons made of sturdy fabrics gained popularity.
The rise of the craft movement created an interest in hand made aprons, both full and half aprons. Once again, homemade aprons show up at church bazaars, and are a popular sale items on Internet craft sites like Etsy.
An interest in retro fashions and the vintage look has induced young women to take an interest in old fashioned style aprons. Pattern companies offer new versions and reprinted versions of vintage styles. 
As the popularity of the apron has increased, the humble garment has often become decorated and made beautiful. Fashionable boutiques like Anthropologie offer handsomely made aprons, created by using several different attractive and often unusual fabrics with whimsical decorations.
The apron has been around for a long time and has seen several incarnations; most of us have several - for cooking, for craft work, or for holidays. They are, and will probably remain practical and sentimental favorites - totems of craft, hard work, with a bit of showmanship thrown in for good measure.