Ice Cream, Do YOU Scream For These Flavors??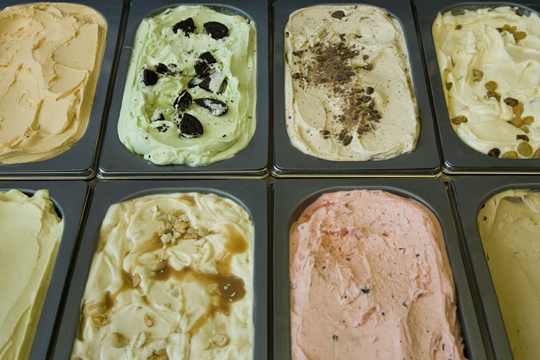 Ice cream has definitely been on the brain lately…. I'm 36 weeks pregnant with cravings and it's finally starting to reach a temperature outside that makes me want to eat nothing but cold fruit, cold drinks, cold sweets- anything that cools me down! Ice cream is always a welcome treat, but especially in this weather!
But is any ice cream a welcome treat? I'm all about creativity- and sometimes the results are awesome, and sometimes, well, maybe not as awesome :). Here are some creative/unique ice cream flavors for you to ponder on, and I want to know- which would you try, and which just sound gross??
Blue Bunny Honey Bunny- honey flavored ice cream with graham and caramel swirls (I am so intrigued by this one!!)
Blue Bunny Banana Split- banana ice cream with fudge, strawberry, pineapple, and nuts (I've seen banana split flavors before, but not with pineapple!)
Blue Bunny's Tres Leche Cake (I haven't seen this one for awhile but it was actually one of my favorites!! REAL pieces of moist, dense tres leches cake spread throughout ice cream with swirls of caramel- what more could I want?? )
Red Button Black Licorice (Probably not everyone's thing, but I'm a big fan of black licorice :) )
Red Button Cinnamon Chocolate Chip
Red Button Sprinkled Animal Cookie (I'm DYING to try this one!)
Tillamook Cinnamon Horchata (this sounds SO good, but is giving me heartburn just reading it!)
Ok, so maybe none of those are weird, but definitely not ones you see every day! Now how about this list of unique flavors around the world?
Sweet Corn (I am super intrigued by this one!)
Green Tea Oreo
Goat Cheese Beet Swirl (Eh, not a fan of goat cheese)
Lavender Honey
Basil
Catching Fire (strawberry, orange and mango.. Topped with a REAL scorpion! )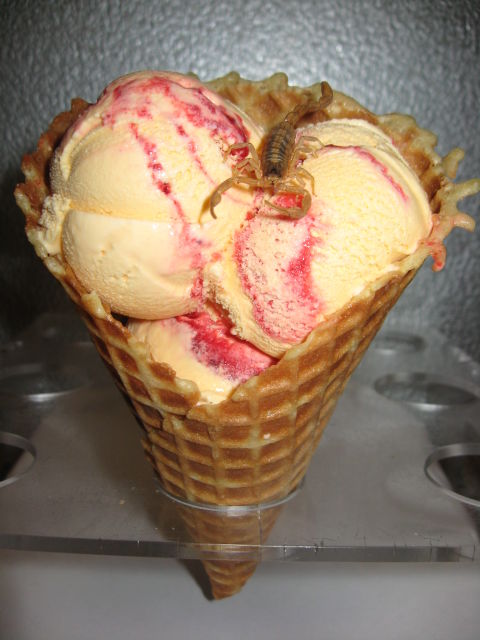 Olive Oil
Tomato Sorbet (Not a fan of tomatoes… unless it's in a sandwich!)
Wasabi (What a way to clear the sinuses!)
Chocolate Chipotle Orange
Lobster (butter-infused ice cream with bits of lobster… not gonna lie, this sounds super nasty to me!)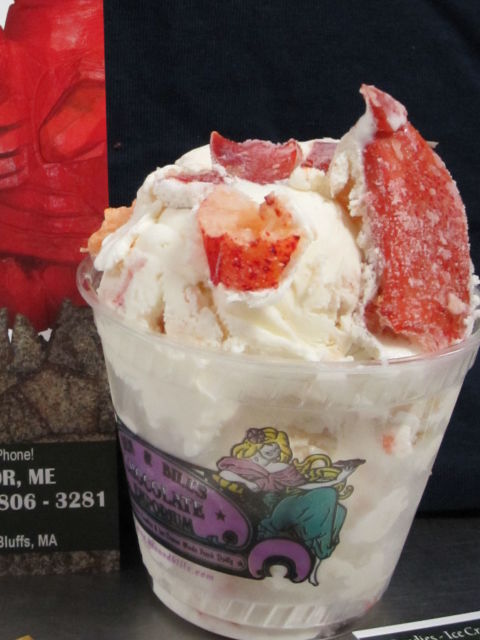 Cantaloupe
Grape Pineapple (I'd be really curious to try this one! You don't see grape in ice cream very often!)
Sweet Barbecue Swirl
Honey Avocado (I think I'd want to try the lavender one first!)
White Chocolate Habanero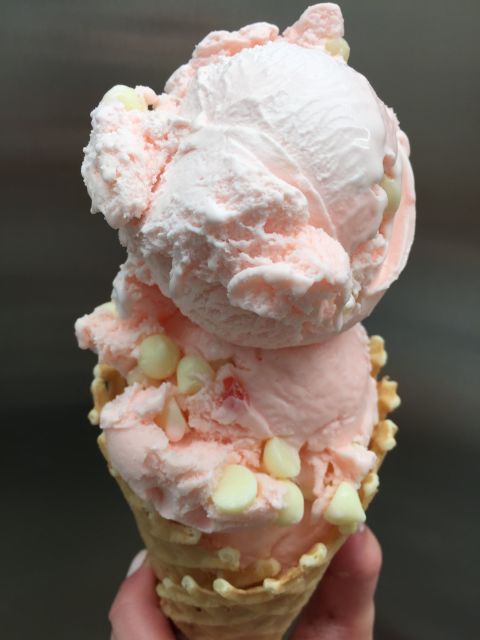 Horseradish (Ick.)
Garlic (Better than horseradish I guess…)
Sriracha
Sweet Potato Maple Walnut (I'm a sucker for sweet potato, I'd love to try this one!)
Balsamic Fig
Fig and Fresh Brown Turkey
Rose Geranium (I think I'd rather have the flowers in a vase on my table, instead of mixed in my ice cream....)
Black Sesame Ginger
Pineapple Cilantro Sorbet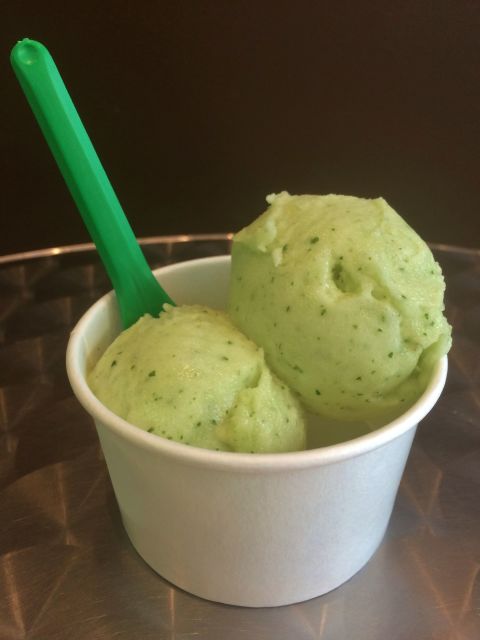 Raw Horse Flesh (What????)
Pear with Blue Cheese
Prosciutto
Grass (I would just feel like a cow ordering this lol!)
So I'd love to hear your thoughts! Which of these flavors would you like to try, and which ones surprise you the most? Share your thoughts with us below!
Sources:
https://www.bluebunny.com/
https://www.tillamook.com/products/ice-cream.html#,premium
http://www.redbuttoncreamery.com/ice-cream-flavor-list/
http://www.delish.com/food/g2795/50-states-crazy-ice-cream-flavors/?slide=3
https://www.yahoo.com/style/25-crazy-ice-cream-flavors-c1222151417012278/photo-prosciutto-1438023378956.html
http://mentalfloss.com/article/51703/12-strange-real-ice-cream-flavors
https://www.zagat.com/b/crazy-ice-cream-flavors-around-the-world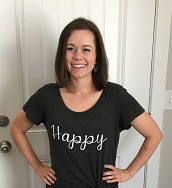 Camille Hoffmann
Weekly Newsletter Contributor since 2014
Email the author! camille@dvo.com