Why do you 'Shock' vegetables?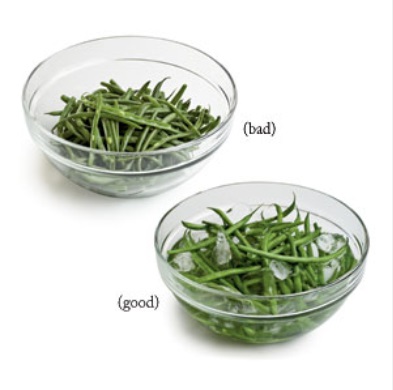 You don't shock vegetables when they've reached the desired texture.
Result: Mush.
Toss green beans, broccoli, or asparagus into boiling water for three to seven minutes, and they'll turn vibrant green with a crisp-tender texture. But if you don't "shock" those vegetables at that point by spooning them out of the boiling water and plunging them into ice water (or at least rinsing under cold running water) to stop the cooking process, the carryover heat will continue to cook them to the point that they turn army-green and flabby. This is not a concern if you intend to serve the vegetables immediately.