Your New Favorite (Almost) Fat-Free Protein Source (Hint: It's NOT Chicken!)
I don't know about you, but when we're into the new year and I'm earnestly trying to eat healthy to achieve my lofty New Year's Resolutions (this year IS going to be the year!! ;) ) I tend to get sick of chicken rather quickly. While I can eat the same things for quite a while, variety is most definitely welcome! Chicken and broccoli gets pretty old after a while.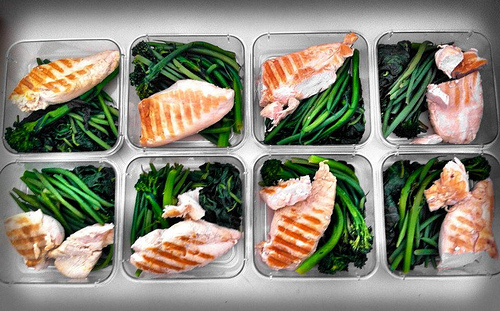 Chicken is super awesome because it is jam packed with protein and has very little fat. Especially if we are talking about the white meat part like lean chicken breasts. But guess what else is?? Shrimp!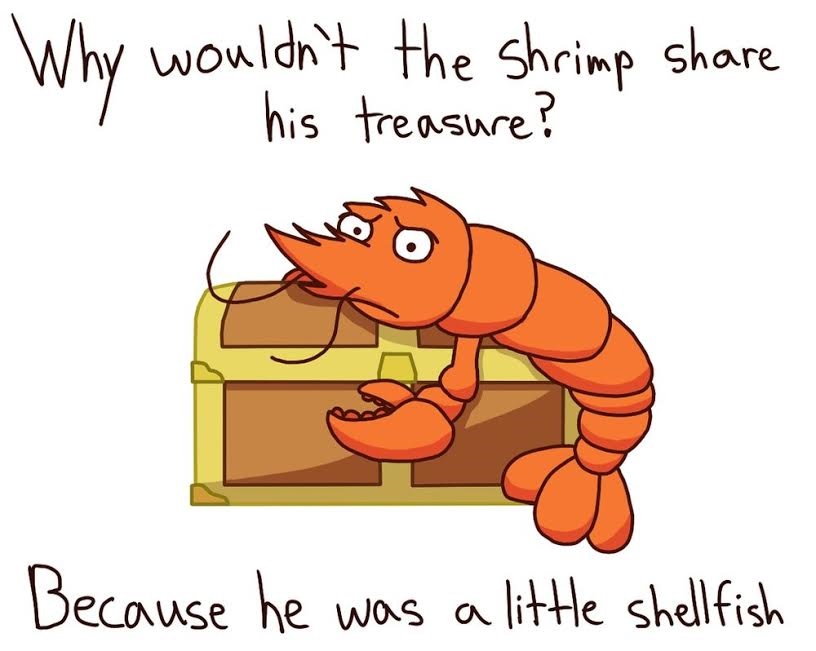 In 3 oz. of shrimp (fully cooked, deveined, tail on) which is about 10 shrimp, there is a whopping 18 grams of protein, with 0 grams of carbs and 1 gram of fat with a total of 100 calories! Pretty cool, eh? That's a pretty powerful little food.
FYI, I always try to keep my fish in check and just eat 1 serving a week because I worry about mercury levels, so if you were curious like I was—shrimp is in the category of low-mercury seafood, which also includes salmon, Pollack, sardines, and catfish.
Here are some of the excellent health benefits of shrimp (besides the awesome macronutrients):
Excellent source of selenium

Avoid blood clots

Helps reduce gum swelling

Has low-fat and low-calorie protein

Fights cancer and other degenerative diseases

Regulates the absorption of calcium and phosphorus

Helps proper brain function and maturation of blood cells

Reduces the risk of cardiovascular problems

Ease the sypmtoms of premenstrual syndrome

Prevent the development of rheumatoid arthritis

Slows the growth of cancerous tumors

Helps prevent Alzheimer's disease
My favorite way to do shrimp and keep it simple and easy and healthy is just to buy the bag of frozen, fully-cooked, deveined shrimp from Costco and then I leave it unfrosted in my fridge (or at least part of the bag) so they are just ready to go whenever. There are several really easy and yummy ideas to make a shrimp cocktail kind of salad. The main ingredients to think about are lime juice, cilantro, tomatoes, etc. and you can kind of be creative from there. I want to share a couple really easy ideas that would be perfect for a quick lunch that is healthy and you could easily take to work with you.
Healthy Shrimp Cocktail Salad
8 large cooked shrimp, cut into bite size pieces
2 roma tomatoes, diced
1 cup English cucumber, chopped
½ avocado, diced into cubes
Red onion for garnish
Fresh cilantro for garnish
(Combine all the chopped ingredients)
Mix the following ingredients to make dressing:
1 tbsp. apple cider vinegar
1 tbsp. fresh squeezed lime juice
1 tsp. olive oil
Pinch of sea salt
¼ jalepeno, finely chopped
(Pour mixed dressing over chopped salad).
Add Recipe to Cook'n
Shrimp and Quinoa Salad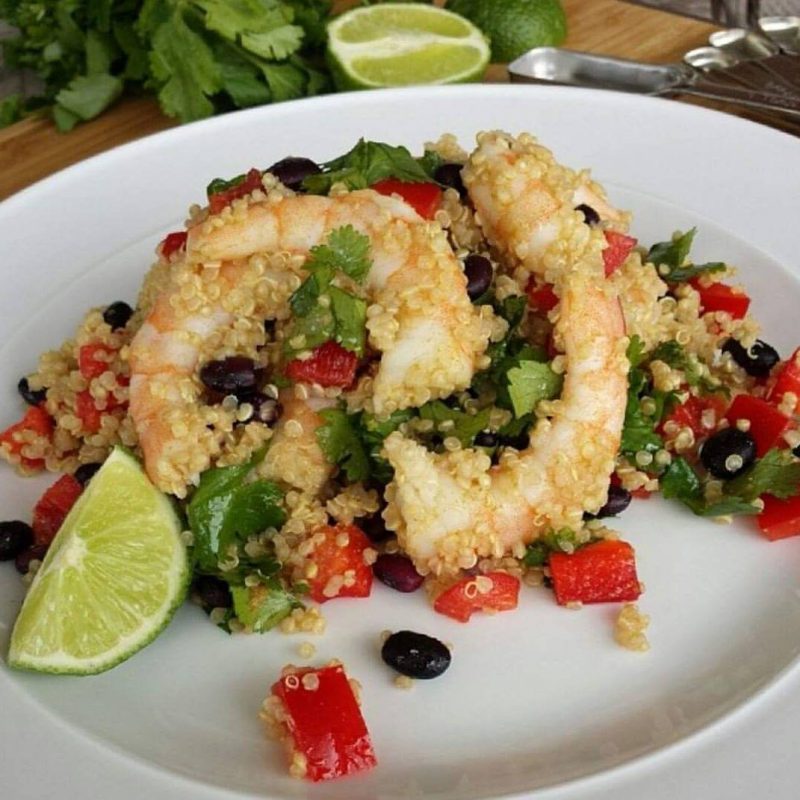 1 cup (dry) quinoa, prepared per directions on package (this makes almost 2 cups prepared)
1 cup black beans (drained and rinsed)
16 oz. cooked shrimp, tails removed
1 red bell pepper, diced
¼ cup cilantro, chopped
Combine the above ingredients in a large bowl

In a small bowl wisk:
tbsp. extra virgin olive oil

tbsp. fresh squeezed lime juice
tsp. ground cumin

Pinch of sea salt and pepper to taste
Pour lime dressing over chopped salad ingredients, gently combine.

This is great served warm or cold. It is best served after chilled in the refrigerator for an hour.
Add Recipe to Cook'n
Sources:
www.qaboom.com
www.myrecipes.com
www.cleanfoodcrush.com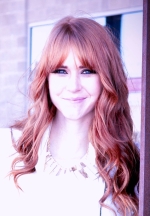 Mary Richardson
Weekly Newsletter Contributor since 2014
Email the author! mary@dvo.com