What's In Season and AVOCADO TIPS You Shouldn't Live Without
We all know the advantages of eating what's in season (heightened flavor, increased nutrient count, just to name a couple reasons). And I found a very helpful tool, the SEASONAL INGREDIENT MAP, on Epicurious, that makes knowing what's in season in your locality really easy. To see which foods are in season in your area, go to www.epicurious.com/archive/seasonalcooking/farmtotable/seasonalingredientmap and click on your state.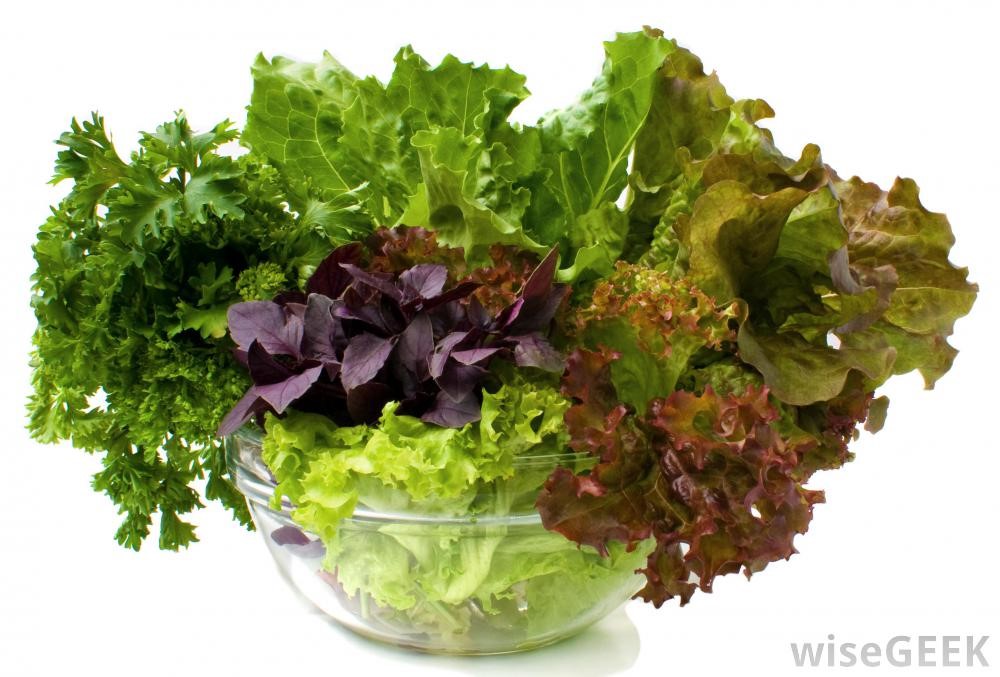 Because spring is so close, some farmers' markets are starting to pop up, and many areas now have these fresh items available. Go to the map, click on your state, and see what's available in your area. And when done, take time to create a chapter in your Cook'n 12 titled Foods In Season, add this address to the Directions box on a recipe page, and then start your lists of your favorite foods. Meanwhile, here are a few crops that are either available now or will be soon:
HERBS: chervil, chives, dill, horseradish root, mint, parsley, tarragon
SALAD GREENS: arugula (rocket), baby lettuces, endive, mâche (corn salad), mizuna, pac choi, sorrel, spinach, watercress
COOKING and SMOOTHIE GREENS: beet greens, chard, collards, kale, radish greens, spinach, turnip greens
ROOT VEGGIES: beets, parsnips, radishes, salad turnips
Now let's talk about how to keep your cut avocado from browning. Sure, the browning doesn't affect flavor, but it's just not pretty. So besides coating the cut fruit in lemon or lime juice, what can be done? Consider these 2 clever ideas that I found on a great site, Pure Wow (www.purewow.com):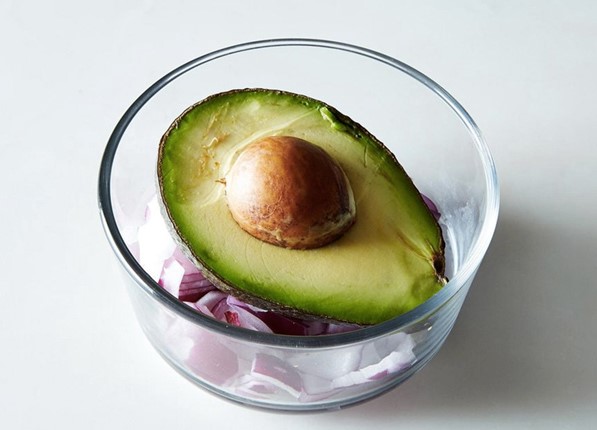 IDEA 1: STORE IT WITH ONION. Place any cut avocado in an airtight container with about a quarter cup of freshly chopped red onion. The sulfur compounds in the onion (you know, the ones that make you cry) will oxidize on the green surface and prevent it from browning…for a couple of days at least. (I'm doing this! Who knew?)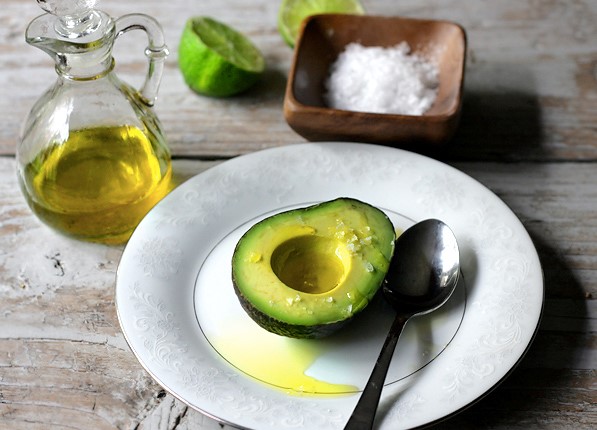 IDEA 2: BRUSH IT WITH OLIVE OIL. Right before you seal the un-eaten avocado half in an airtight container, use a pastry brush (or paper towel, in a pinch) to slather the green surface with olive oil. Then pop it in the fridge.
Next, here's Pure Wow's suggestion on the fastest way to ripen a rock-hard avocado (almost overnight). Who hasn't wanted some avocado before it was ready?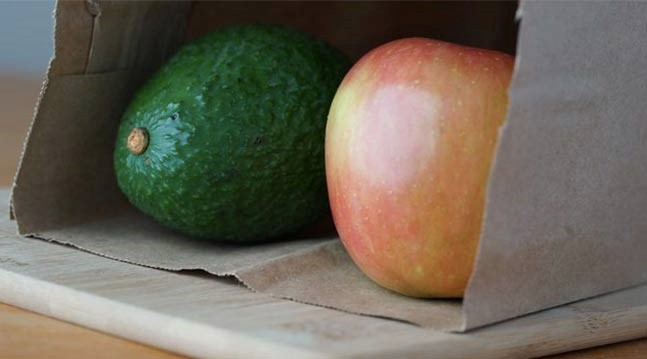 What you need:
An apple, a brown paper bag and that not-quite-ready avocado.
What you do: Place the apple and the avocado together in the bag, then fold over the opening as best you can to seal it off. Let the fruits sit together overnight and--voilà! You'll have a ripe avocado, ready for your enjoyment the next day.
Why this works: Apples give off ethylene, a naturally occurring gas required for the ripening process.
And does this work with other fruits and veggies? Yup! Bananas, corn, tomatoes. Sometimes nature simply needs a little help. You just need to know which foods to pare together.
And I close with a recipe for pasta sauce starring avocado. Did you know avocado is the new pesto? Me neither. But my friends in California who have avocado trees in their gardens are thrilled to death with this delicious recipe!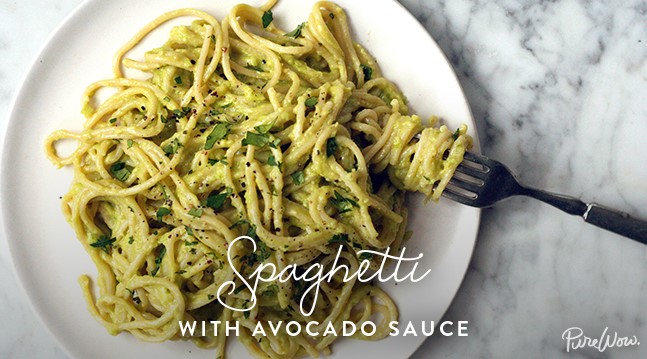 SPAGHETTI WITH AVOCADO SAUCE
12 ounces spaghetti
2 to 3 avocados--halved, pitted and peeled
1 garlic clove, smashed
1 bunch scallions, roughly chopped
1 lemon, juiced
¼ cup extra-virgin olive oil
Salt to taste
Freshly ground black pepper to taste
½ cup chopped parsley, for garnish
Bring a large pot of salted water to a boil. Add the spaghetti and cook until al dente, 6 to 8 minutes.
While the pasta cooks, make the sauce: In the bowl of a food processor, pulse the avocados, garlic, scallions, lemon juice and olive oil until smooth. When the pasta is tender, reserve ½ cup of the cooking water, then drain the pasta. Add the reserved water to the avocado mixture and process until smooth.
Add the sauce to the pasta and toss to coat. Season with salt and pepper. To serve, portion the pasta onto plates and garnish with parsley.
Add Recipe to Cook'n
Sources:
www.wisegeek.com
www.purewow.com

Alice Osborne
Weekly Newsletter Contributor since 2006
Email the author! alice@dvo.com