Chocolate Caramel Nutella Cookies- Yes, You Read That Right!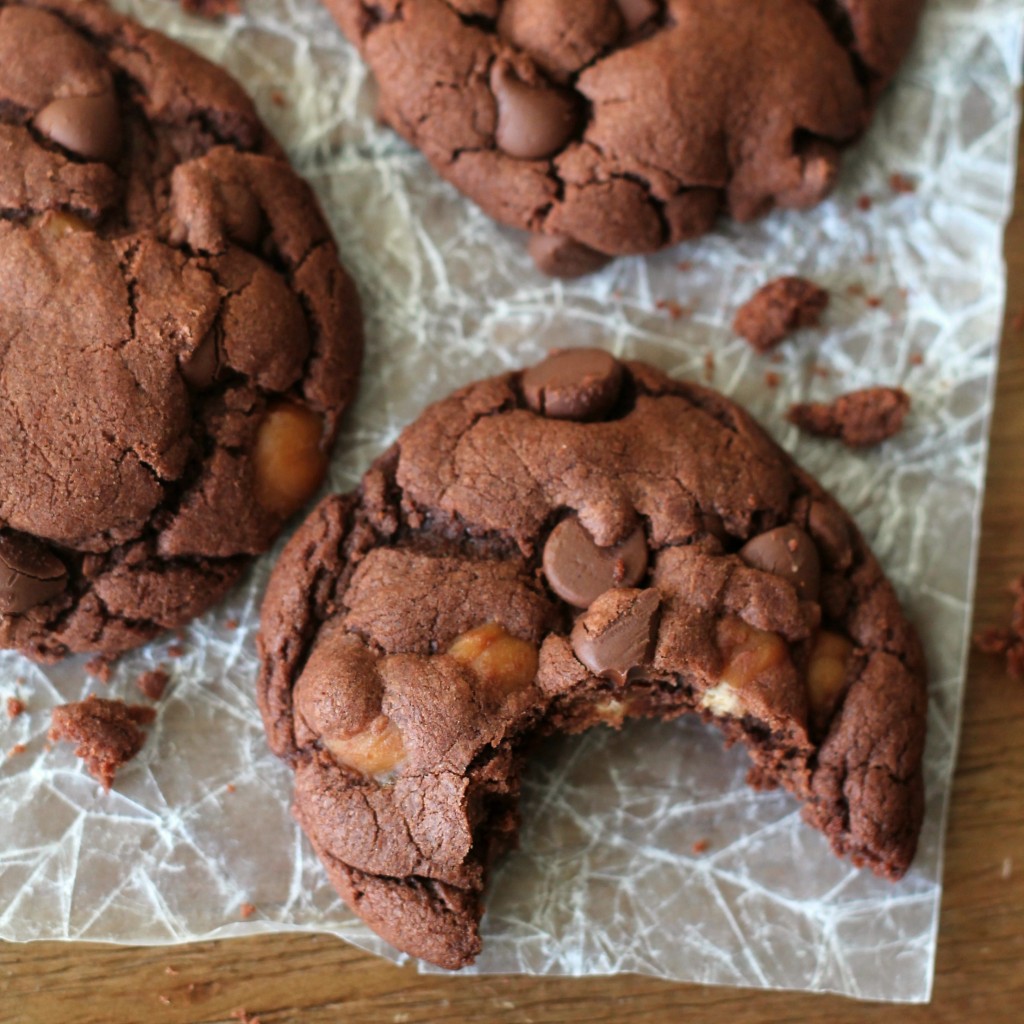 We had family in town this week, which means lots of family dinners! I love when we get together with others to have food, because it gives me an excuse to try new recipes. With a current family of four, some recipes are just too big for us to get through. This chocolate caramel Nutella cookie recipe was one of those;). It's one I've been wanting to try for a while, but needed someone to help us eat them.
Verdict- they were gone. ALL GONE. Like, I had one cookie, and before I knew it, the rest were totally gone. (Luckily I was smart and froze a tiny bit of dough for the hubby and I to enjoy on a future date night;) ). If you like chocolate, if you like caramel, or if you like Nutella, then these should be a good option to satisfy your craving- because they were also incredible simple!
One thing I do have to say- my husband thought it was a little too much caramel, and I thought it was not nearly enough- though I also have no objections to drinking caramel straight from the jar. I think this recipe could be very flexible depending on the tastes of those you are serving it to.
I also have to give another shout out to Silpat. Seriously- they are AMAZING. Clean up was a cinch with the Silpat cookie mat, even though these cookies had caramel and should have stuck to the pan like crazy. You can read more about Silpat here: http://www.dvo.com/newsletter/weekly/2014/12-12-121/cooknart8.html.
The one thing in the recipe I didn't already have on hand was caramel bits. I found them in the baking aisle of my local grocery store. Caramel bits are pretty much an awesome idea. You could use these caramel bits for any recipe involving caramel, but they are particularly useful for those recipes where you need to have smaller bits of caramel (so much easier than chopping caramel cubes!). Caramel and pretzel cookies, caramel bits in fudge, a drizzle of caramel over pretty much anything- yeah, these will definitely get used up! (They are also great for snacking;). Tee-hee:). )
But, I already know how I will be using the rest of these caramel bits- I shared this recipe a little less than a year ago- it's Better Than You Know What Chex Mix;). If you click this link: http://www.dvo.com/newsletter/weekly/2014/05-09-115/cooknart2.html, it should take you right there. Since trying that recipe, my family has also tried it, and one change I would have to make is adding Rolos in place of or with the mini Reese' cups. (Like I said, I love caramel!).
Here is the recipe for Chocolate Caramel Nutella Cookies:
Add Recipe to Cook'n
I hope you enjoy them as much as we did!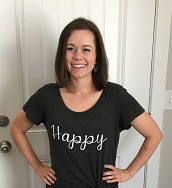 Camille Hoffmann
Weekly Newsletter Contributor since 2014
Email the author! camille@dvo.com