Disney Adventures: Dumbo
Welcome to another week of Disney fun! Dumbo is movie number 4. I can hardly believe we've been at this for a whole month now. Just another 11 or so to go… Dumbo is a shorter film, about a baby elephant who sneezes and his ears blow up to ginormous size! His name is originally Jumbo Jr., but the bratty "aunt" elephants call him Dumbo to make fun of him. Because of a mothers love, Dumbo's mother becomes very protective (rightly so) and is taken away from him (wrongly so). Through his journey to be with her again, he befriends a mouse, becomes a clown, gets drunk, learns to fly, and eventually saves his mother while making fame across the world! The Dumbo ride also happened to be one of my favorites at Disneyland, and still is. Also, the songs, I love Disney songs and Dumbo's are no exception.
Dumbo is an interesting show, and there really wasn't much food involved. We thought there would be popcorn or cotton candy, but the only food shown is peanuts. Carnival peanuts. So guess what we did? Yep, bought some peanuts. We also got some bubbly, because Dumbo and his mouse friend get drunk on watered down celebratory champagne.
You'll laugh when you learn what we did after that. We brought home the peanuts, roasted them, and then threw them away. I have a peanut allergy, so poor Rhett had to take over this one for me. He roasted the peanuts, and didn't even try one. All so he could kiss me good night. He had fun doing it anyway. It's all about the journey, and the making of all foods Disney featured. I was bummed at the lack of popcorn. I do so love popcorn. On the bright side, the bubbly we bought was very good.
The roasted peanut recipe was quite easy. As follows:
2 lbs in-shell, raw peanuts
1-2 tablespoons kosher salt
2 tablespoons peanut oil (we didn't have peanut oil, since it would be a waste to buy any, so we used regular vegetable oil)
Directions:
Rinse peanuts with cool water to remove excess dirt. Pat dry. Toss peanuts with peanut oil and salt in a large bowl until well coated. Place in a single layer on baking sheet and roast at 350 degrees for 30-35 mins. Let them cool slightly before eating.
Add Recipe to Cook'n
If you try (or have tried) roasting your own peanuts at home, please tell me how they come out!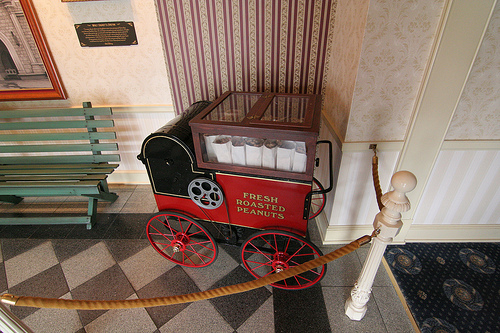 For anybody new to my weekly Disney food adventures, we (Rhett and I) have a blog https://disneymeals.wordpress.com/. It has all the info you need to know about our newest and greatest adventure of making all food featured in animated Disney films. We go in chronological order. Next week: Bambi. *Spoiler alert* No, we're not making venison, because it's never shown to actually be eaten.
Sources:
http://pixabay.com/p-316472/?no_redirect
https://c2.staticflickr.com/6/5101/5639219349_be6a83ee6c.jpg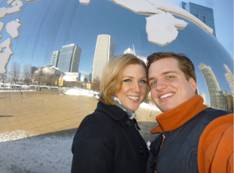 Mary Hildebrandt
Weekly Newsletter Contributor since 2014
Email the author! maryh@dvo.com